Volvo has released the first images of the new Volvo XC90 Excellence, scheduled for  debut next week on the Shanghai Auto Show. The XC90 Excellence is an ultra luxurious version of the Volvo XC90 SUV. The third row of seats has been deleted and the second-row bench has been replaced with two captain seats.
Volvo says the XC90 Excellence is the "most luxurious Volvo ever made". The exterior comes with special gloss paint, 20 inch low-noise tires, and matte chrome finish.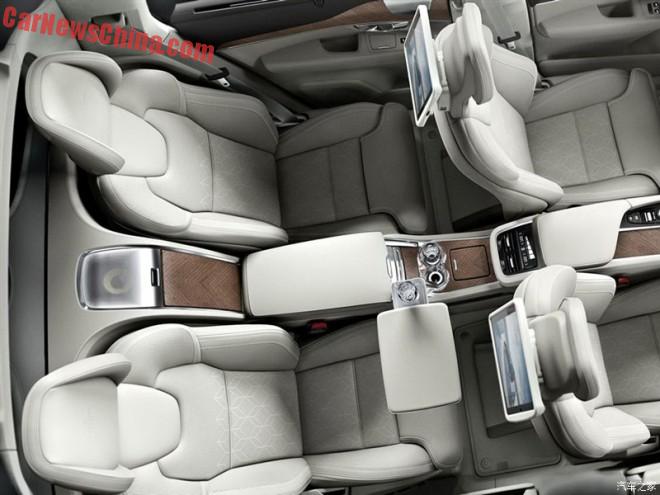 The rear seats, that still look somewhat sporty, include massage and ventilation functions, tray tables that fold into the center console, retractable touchscreen displays, a refrigerator with bottle and glass holders, a heating/cooling cup holder, and handmade crystal glasses from Swedish glass design company Orrefors.
The Bowers & Wilkins audio system has been 'improved' with the addition of one (01) extra speaker. The luggage compartment has been partitioned so passengers don't need to see their bags, or the dog.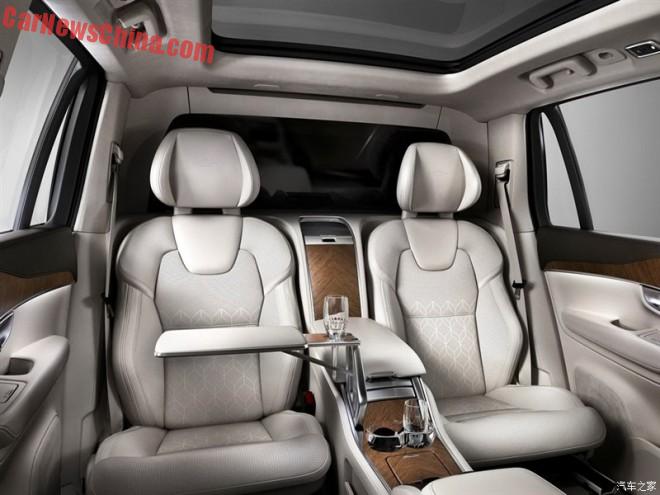 The XC90 Excellence will undoubtedly become popular in China, but it will be available in the whole world. However, it is unclear when Chinese car buyers will be able to buy it, as the Volvo XC90 still hasn't been launched on the Chinese car market, no matter that Volvo is owned by Geely now.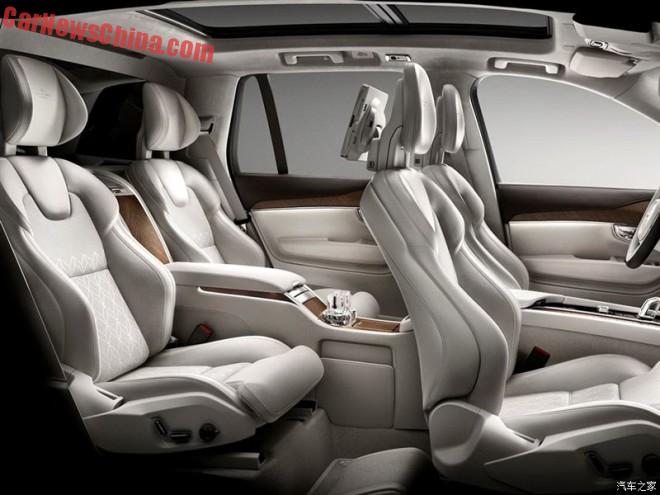 Large sunroof for that airy feeling.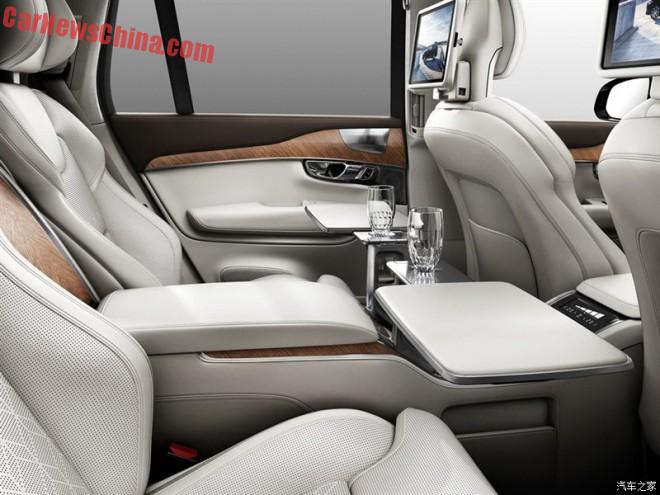 Beautiful wood paneling.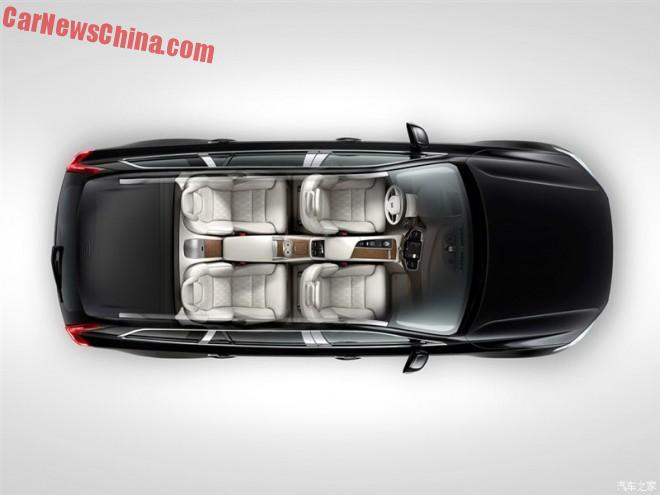 Showing the separate luggage compartment.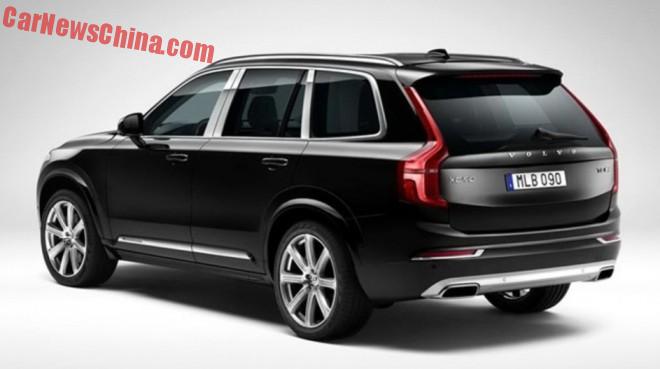 Nice. But what about a stretched version..?