The Ferrari 488 GTB had its China-debut on the Shanghai Auto Show, and it was launched at the Chinese supercar market at the same time. There is only one variant for now and it costs 3.38 million yuan or 626.000 USD. Interestingly, that is cheaper than the immensely successful Ferrari 458 Italia, which went for 3.88 million yuan. But they always get more expensive over time, so in four years the 488 GTB will likely top four million.
China has become the largest market worldwide for Ferrari and is therefore the very first country where the 488 GTB becomes available. Ferrari expects sales to be massive, and they have to be because all the 458's that crashed in China need to be replaced.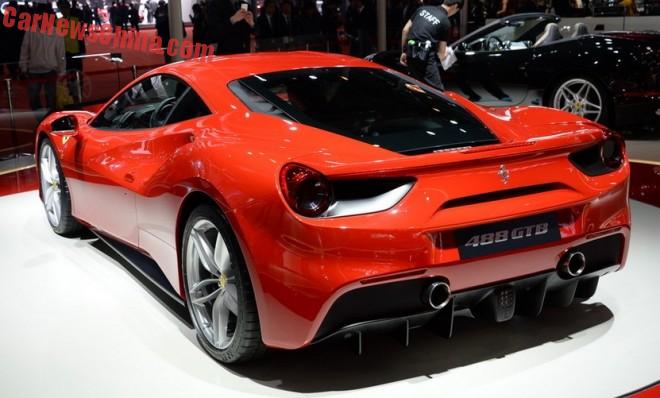 The Ferrari 488 GTB is powered by a 3.9 liter twin-turbocharged V8 engine with an output of 661hp and 760nm, good for a top speed of 330 kilometer per hour and a 0-100 in 3 seconds.