The super speedy Vencer Sarthe supercar was launched on the Shanghai Auto Show in China, showing off its race car body, scissor doors and dazzling 'Thursday Morning Blue' body. The Vencer Sarthe is an old-school 'analogue' supercar manufactured in the great town of Vriezeveen (wiki) in Overijssel Province in the Netherlands.
And that's my home country too so I am happy to see this blue Dutch monster in China. Let's hope they fare better than Spyker. The Sarthe surely go more horses than any Spyker ever had, so that is a good start: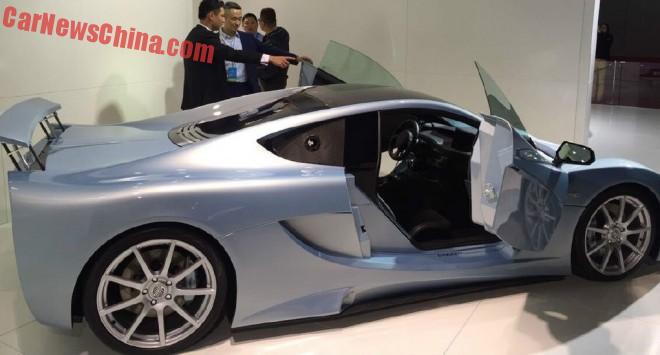 The Sarthe is powered by a manic 6.3 liter supercharged V8 with an output of 622hp and 838nm, mated to a six-speed manual transmission. Top speed is 338 kilometers per hour and 0-100 is gone is 3.6 seconds.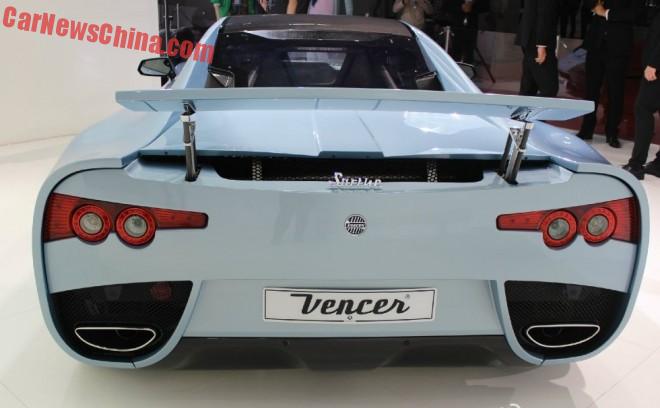 Vencer says the design of the Sarthe was inspired by 1980's Le Mans racers (goog pic), when power and wings went straight into the heavens. The Sarthe tops all that with a movable rear wing, a super wide diffuser, and oval shaped exhaust pipes located at the far left and right.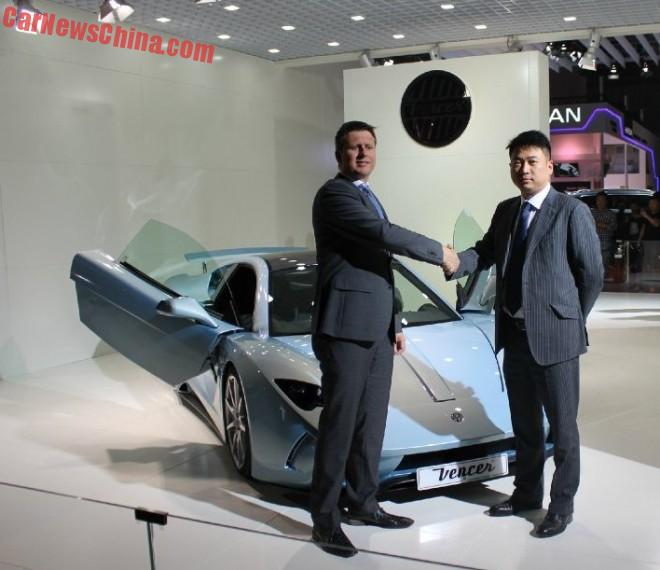 Vencer CEO Robert Cobben shakes hand with He Dong, CEO of a Shanghai company called 'Ingenious Auto' (weibo) that represents Vencer in China, alongside Caterham and Noble.
When exactly the Sarthe will go on sale and for how much is yet unclear, but it won't be cheap. In the Netherlands it goes for 280.000 euro ex-tax, so in China price will end up close to four million yuan or 650.000 USD. Lot of money, but a very special car with a shipload of horses.