A SouEast Freeca DN6440-III MPV, Spotted in China in the Dongba area in the far eastern regions of Beijing. The vehicle was in a reasonable shape; fading colors, battered and bruised basically all over the body, but no rust, no missing parts, and all original down to the sporty five-spoke alloys.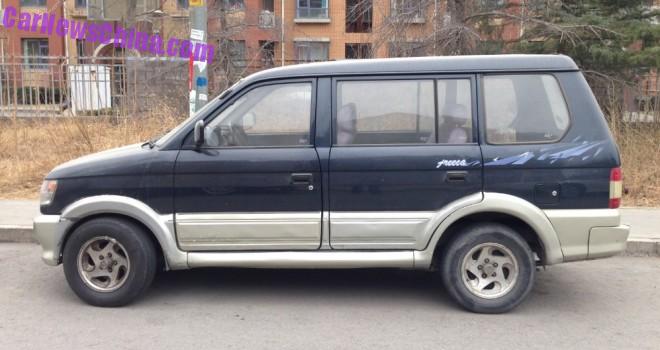 The SouEast Freeca was manufactured in China by the SouEast-Mitsubishi joint venture from 1997 until 2008. It was based on the Mitsubishi Freeca, a compact MPV for the Asian market, designed and developed by Mitsubishi Motors of Japan and the China Motor Corporation of Taiwan (wiki). Over the years the Freeca has been built in Taiwan, China, Indonesia, the Philippines, and South Africa.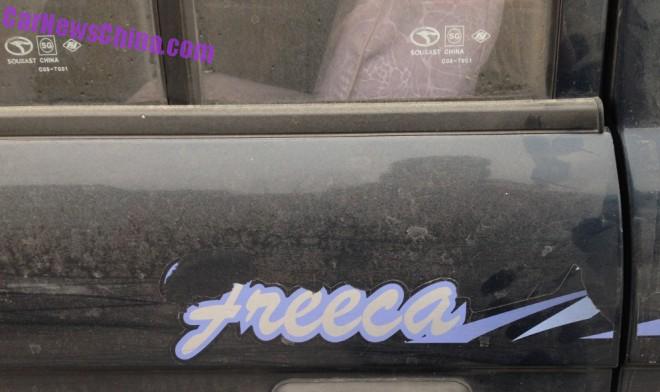 The Freeca DN6440-III was the second-generation 'Chinese Freeca', made from 2000 until 2003. The DN6440-III was powered by a 2.0 liter Mitsubishi '4G63-S4M' four-cylinder petrol engine with 120hp and 166nm, which was good for a 130 kilometer per hour top speed and a 0-100 in nine seconds. Transmission: five-speed manual or four-speed automatic. Size: 4380/1710/1800, wheelbase was 2620 ans curb weight was 1665 kilo.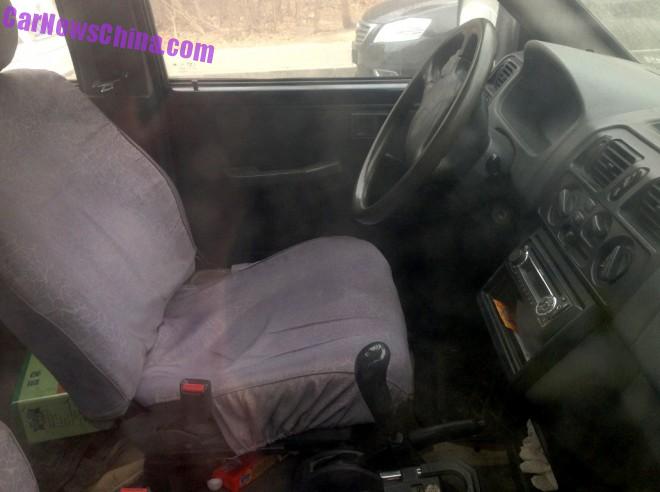 The interior was in acceptable condition. Seat covers and radio-CD player are after market.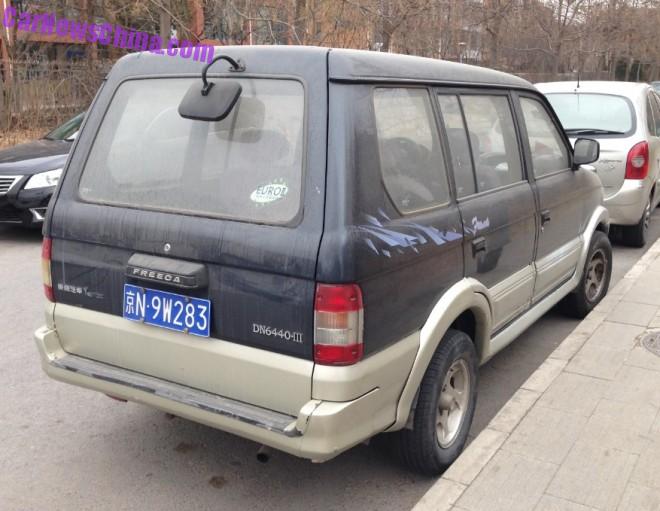 Back in the late 1990's the SouEast Freeca was one of the first mass-produced vehicles in China, alongside cars like the Beijing-Jeep Cherokee and the Volkswagen Santana. When I started traveling in the country in 1997-1998 the Freeca was all over the place, including various variants for various government agencies, airport taxi's, and private cars, like this blue-gray example I found in Dongba.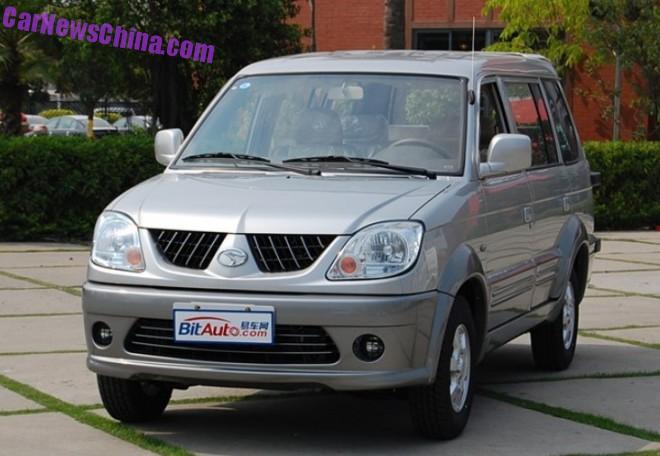 This is the Freeca DN6645, the third and last generation Chinese Freeca, manufactured from 2004 until 2008. Nose in line with other Mitsubishi's of the day but not as characterful as the second generation. SouEast logo on the grille.