The Ford Edge SUV has been launched on the Chinese car market. Price starts at 249.800 yuan and ends at 429.800 yuan. The Edge comes in three variants; a sporty 'Edge S' (pictured), a luxurious 'Edge Titanium', and a cheapo base model. The S is fitted with a black grille, black alloys, a black skid pad, and extra black windows.
And that is about all that differs outside. As for the inside, the S is only available as a five-seater whereas the Titanium is a seven-seater. The base model is standard five and optional seven.
The seven-seat variant is China-only at the moment. It is developed for the typical extended Chinese family which very often includes at least one pair of grandparents, the parents, and one or two children. Although it has two extra seats the size of the vehicle is the same throughout the whole range, which means that big happy family won't be able to take much stuff to the mountains in the weekend.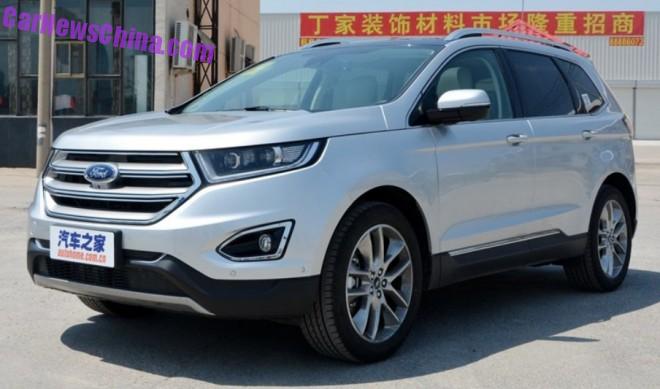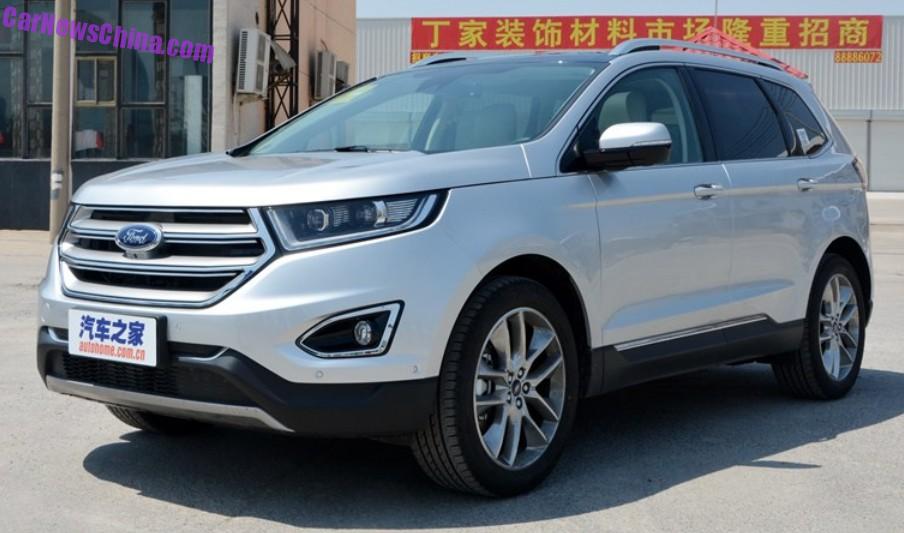 The seven-seat Edge Titanium.
The Edge is manufactured by the Changan-Ford joint venture. The Edge is the third Ford SUV that is made in China, after the Kuga and Ecosport, and arriving just before the Ford Everest which will be SUV number four.
The Edge is available with two petrol engines: a 2.0 turbo with 245hp and 350nm, and with a 2.7 V6 turbo with 329hp and 502nm, both mated to a six-speed 'SelectShift' automatic. The 2.0 is FWD with optional AWD, the 2.7  is AWD only.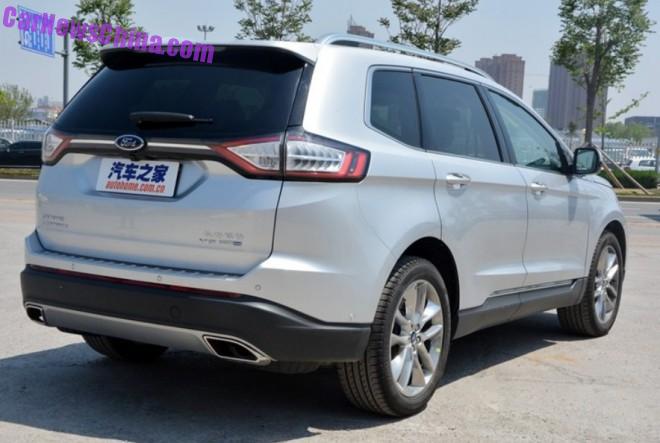 The Ford Edge hits the market in a time when demand for full-size SUV's is going down like a Titanic. Small and compact SUV's are all the range now and Ford's offerings in those segments are not popular. Both the EcoSport and Kuga are seen as old and over-expensive. Instead of fixing that, and adding more cars, Ford comes with the giant Edge, and then with the Everest, which is another gas guzzling monster.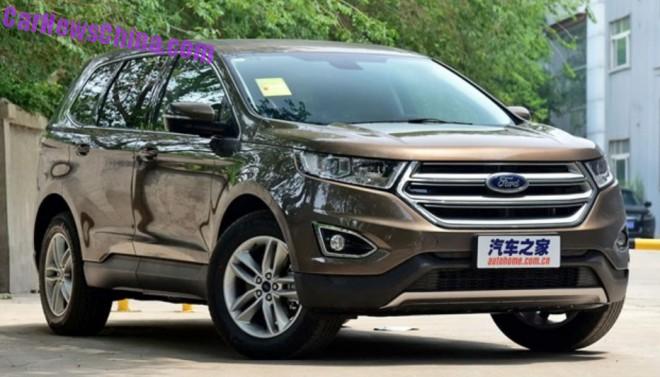 The base version.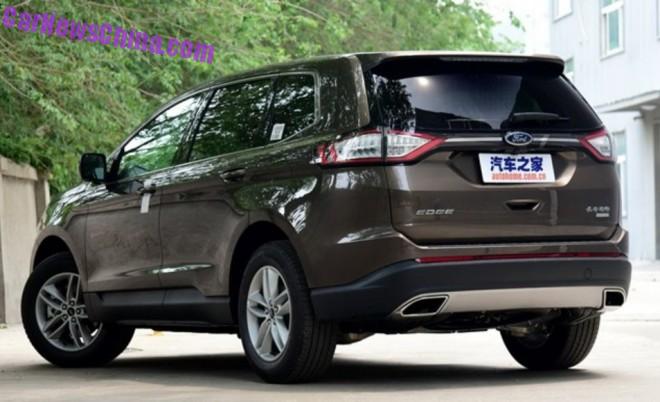 The new China-made Ford Edge. Launched on a market that is on the edge. And about five years too late.