The new Citroen C4 sedan for China debuted last week on the eve of the 2015 Chengdu Auto Show. Sadly the photos looked a little too wet, thanks to a spectacular but ultimately idiotic stunt at the launch ceremony. Fortunately Citroen was kind enough to park a dried out example of the C4 on their booth.
The Citroen C4 is the successor of the Citroen c-Quatre, it will be positioned between the Citroen c-Elysee and the Citroen C4L. The full name of the new car is therefore Citroen C4 c-Quatre. Chinese name is C4 世嘉. The C4, as we will keep calling it for the sake of simplicity, is manufactured in China by the Dongfeng-PSA joint venture.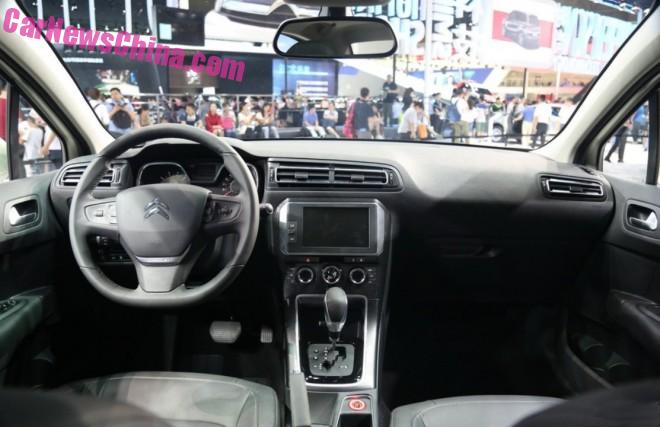 When the message is gray, gray is the message. This thing pumps gray up until our ears. They have a bit of alu around the gear lever, but even that looks gray. Most exciting detail is the holder for the cigarette lighter, which is like a red star in a gray heaven. But the holder is empty here, with said lighter in place it will undoubtedly look very gray again. The tint screen looks bolted-on.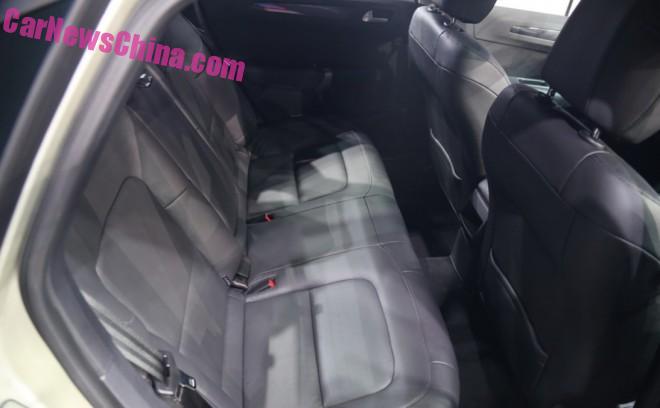 Oh no, they even found more gray.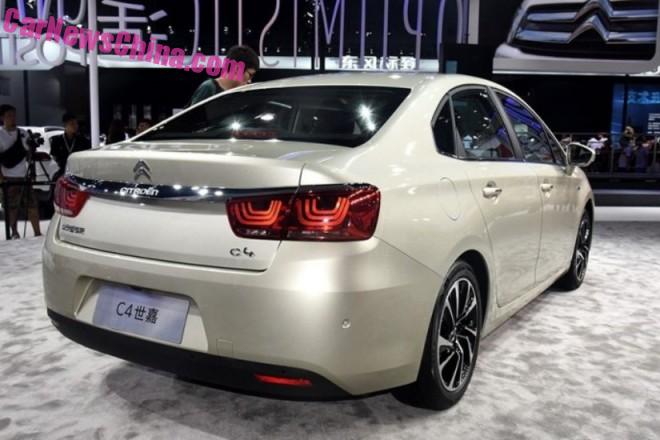 Rear lights look very hip, connected by a fat chrome strip with the Citroen name on the middle. Connecting taillights with a shiny strip is a new design trend in China. We see it all over the difang, on the asses of local and foreign brands alike.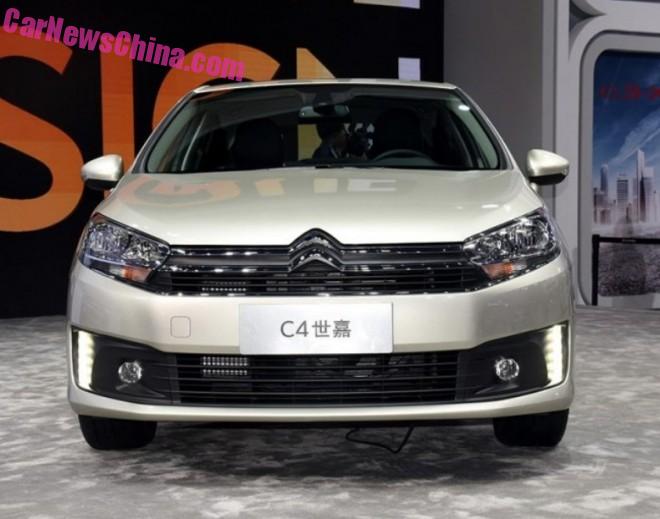 The C4 c-Quatre will be available with two engines: a 1.6 with 117hp and with a new 3-cylinder 1.2 turbo with 136hp. bot engines will be mated to a six-speed manual or a six-speed automatic. Price range will likely move up slightly. Later on a 1.6 turbo with 163hp will join the lineup in a sporty high-end variant.