The Citroen C4 sedan debuted this morning in Chengdu, one day before the official opening of 2015 Chengdu Auto Show in China. They had a fantastic show with a flooded stage, fortunately the poor car didn't drown and die. The Citroen C4 is the successor of the Citroen c-Quatre, it will be positioned between the Citroen c-Elysee and the Citroen C4L.
The full name of the new car is therefore Citroen C4 c-Quatre. Chinese name: C4 世嘉. On the old C4 c-Quatre they only had a c-Quatre badge on the back, in Latin script. No C4 and no 世嘉. On the new C4 c-Quatre they only have a C4 badge on the back. No c-Quatre and no 世嘉. Don't wonder why, this is China.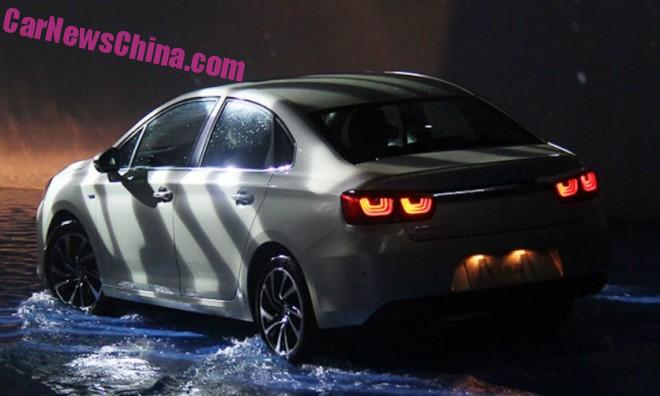 Those waves got bigger and the C4 c-Quattre took a hike. Media could not look inside the car, because media cannot walk on water.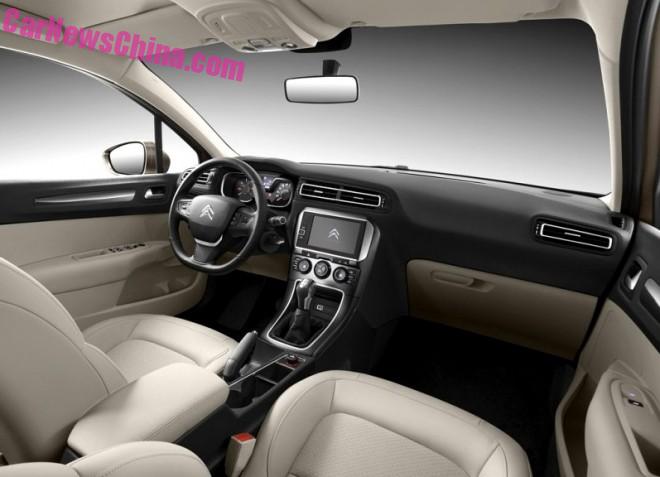 Fortunately Citroen released a photo. Pretty bland stuff, actually, with a lot of gray and beige. But the center console looks kinda nice, with a large touch screen and some chrome. Air vents have a daring flat-rectangular shape.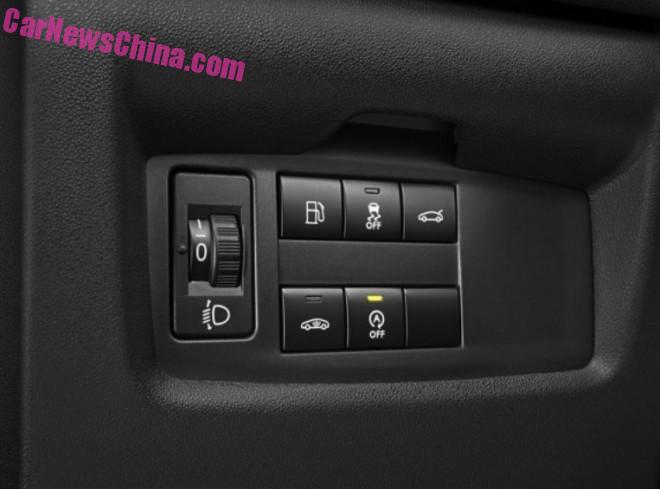 Citroen also released a photo of this particular panel, positioned on the left side of the steering wheel. Not sure what exactly they want to show us here. So we just say thank you.
The C4 c-Quatre will be available with two engines: a 1.6 with 117hp and with a new 3-cylinder 1.2 turbo with 136hp. bot engines will be mated to a six-speed manual or a six-speed automatic. Price range will likely move up slightly. Later on a 1.6 turbo with 163hp will join the lineup in a sporty high-end variant.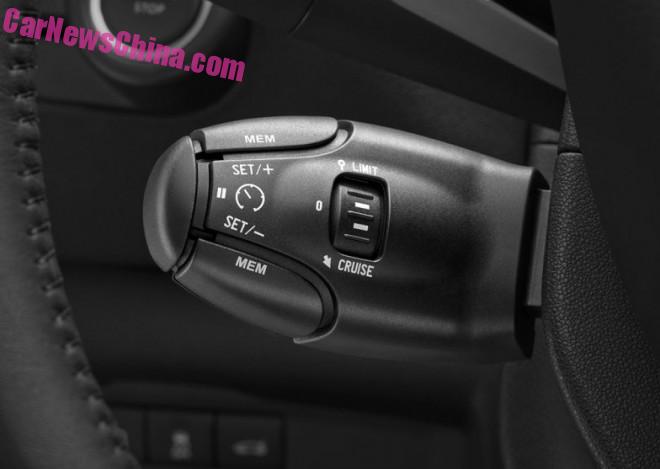 Another great photo from the press release. Thank you Citroen, that looks really nice again.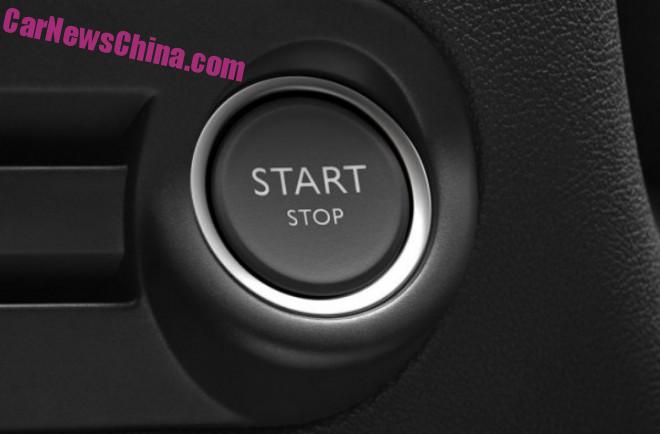 Wow. Pressing stop to end this story. See ya'!