The Geely Emgrand EV has been launched on the Chinese car market. Price starts at 228.000 yuan and ends at 249.800 yuan. Green car subsidies however will bring the price down by just a tad over 100.000 yuan, so price at the dealer will start around 120.800 yuan ($18.920).
The Geely Emgrand EV, formerly known as the Geely EC7 EV, is a new electric car for China based on the Geely Emgrand EC7 sedan. The new name seems a bit odd. What if they want to launch another electric Emgrand car? Emgrand EV II perhaps?
The interior is dressed up with blue bits (blue = green), note floor mats, and a trendy elec-techy gear selector unit. Tech Talk: the Emgrand EV is powered by an electric motor with an output of 127hp and 240nm. Top speed is 140 kilometer per our. Range is an impressive 253 kilometer. But, Geely says, if you don't go faster than 60 km/h, like city-traffic only, range goes up to 330 kilometer. Charging takes 12 hours on 220V and 30 minutes on a fast charger for 80% battery.
Strangely, when the Emgrand EV was still called EC7 EV the claimed range was only 150 kilometer, and the last time we heard that claim was in January. The difference is 103 kilometer at least, and that is a lot, so we must assume Geely has found and fitted a new battery pack.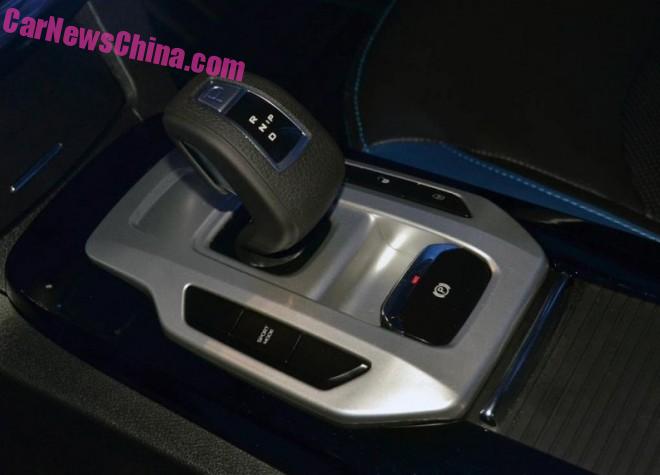 The gear selector, without any blue on it.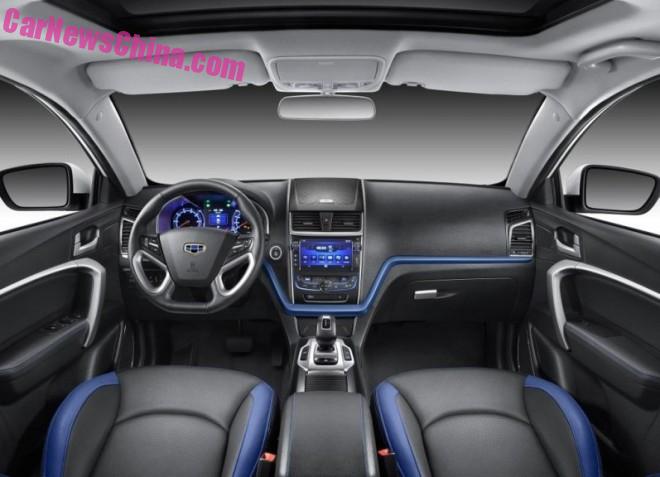 A proper press pic showing the interior in full shine. Basic layout is the same as on the EC7. Dials and screen got blue. Blue line on dash. Steering wheel got a flat bottom and chrome, but no blue. No blue on the doors. Gear knob really needs some blue.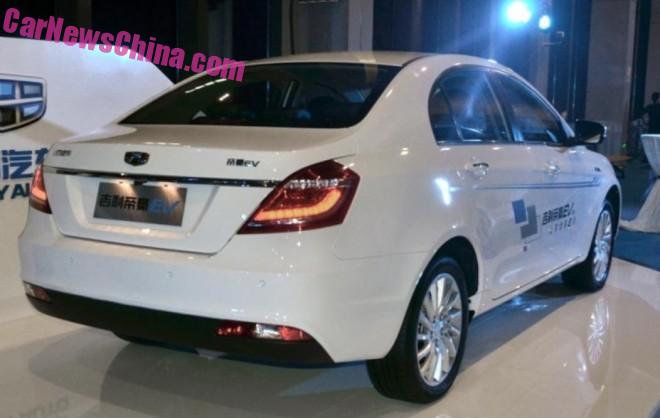 Rear lights slightly different than on EC7, otherwise no changes.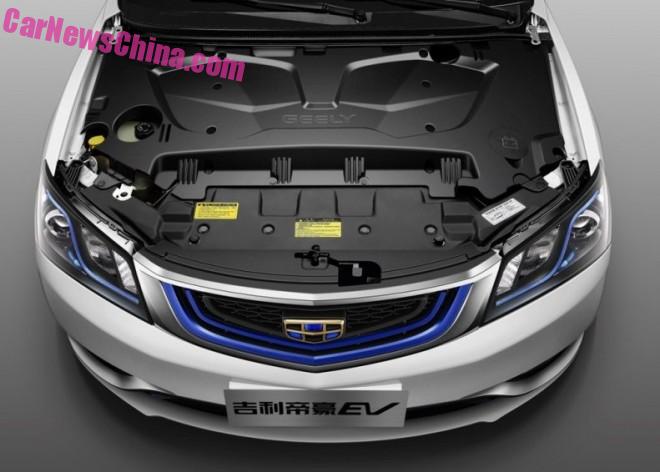 Nothing to see under the bonnet. Is there even a motor there..? Proper press pic also shows the blue lines in the grille and headlights.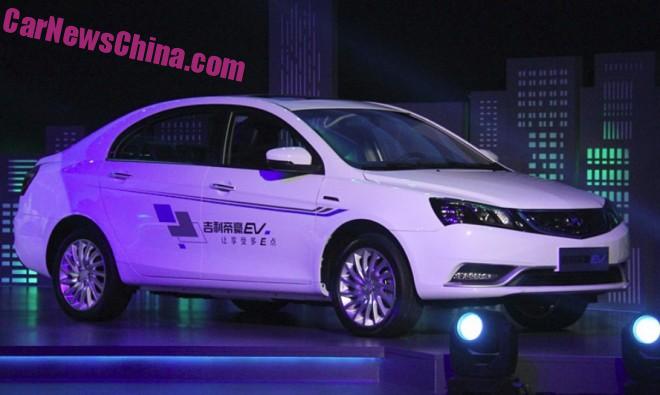 On stage at the launch ceremony.