A very sweet Jaguar S-Type, Spotted in China in a residential area in Beijing. The S was in a fairly good shape, with smooth green paint, shiny chrome, all parts were on the car, and I didn't see any rust or rot. The S-Type was manufactured from 1999 until 2008 with facelifts in 2003 and 2005. This is an early pre-all-facelifts example.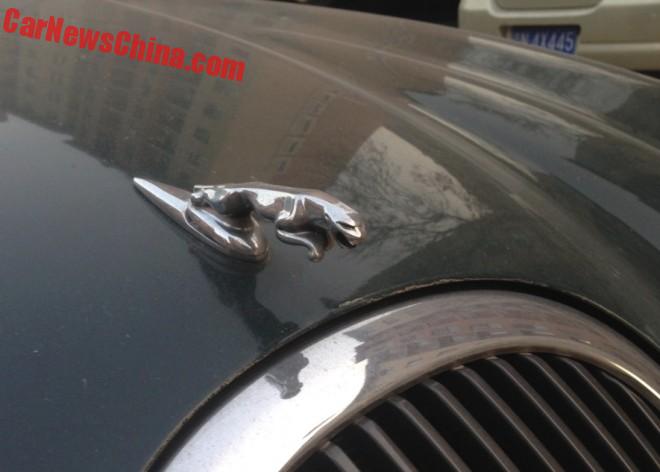 The early cars had the Jaguar ornament on the bonnet. Later cars lost the ornament and gained a Jaguar badge on the grille. The Jaguar is a work of art, made out of metal and looking brilliant in the late afternoon sun.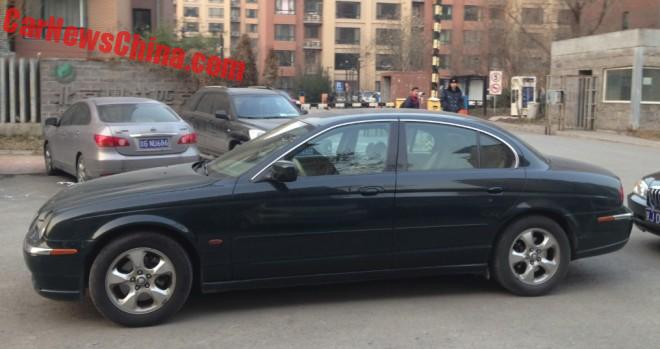 The S-Type was available with various engines including a 2.5 V6, a 3.0 V6, a 4.0 V8, a 4.2 V8, and a supercharged 4.2 V8. There were no engine badges on this car but it seems to be a mid-range trim level, likely powered by the 3.0 V6.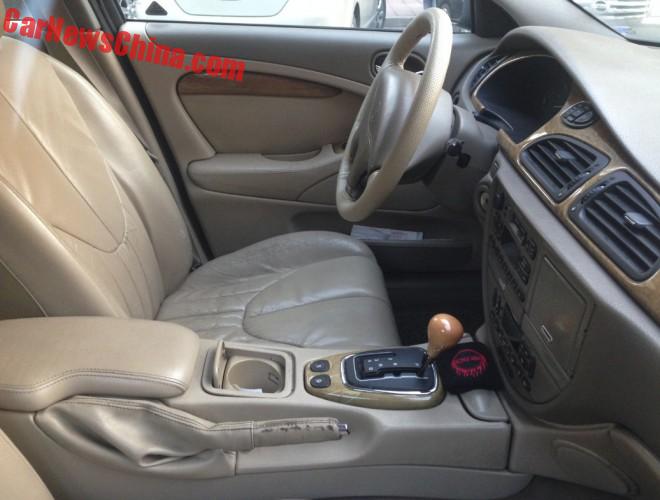 The interior was worn out with dirty leather and dirty plastics, but the wood is surprisingly good. This being an early car it didn't an infotainment system but a good old fashioned radio with a cassette deck!, which was already rather obsolete in period. Handbrake is located all the way to the right of the center tunnel, not very handy, and somewhat embarrassing with a fat female passenger on board. That poor passenger can't take coffee ether because there is just one cup holder in the S.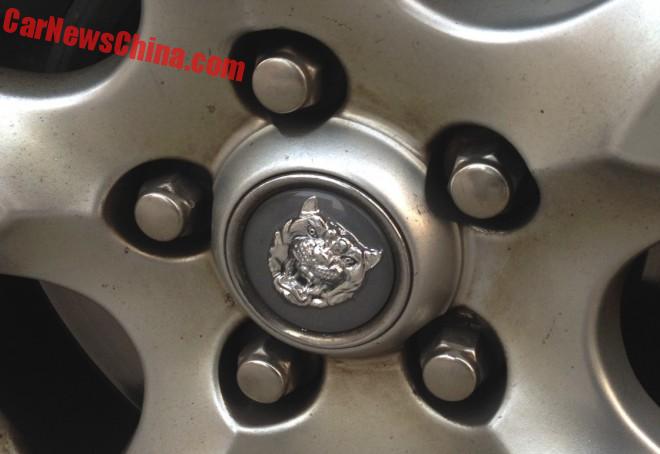 The absolutely manic Jaguar badge on the wheel. They still had it, even then…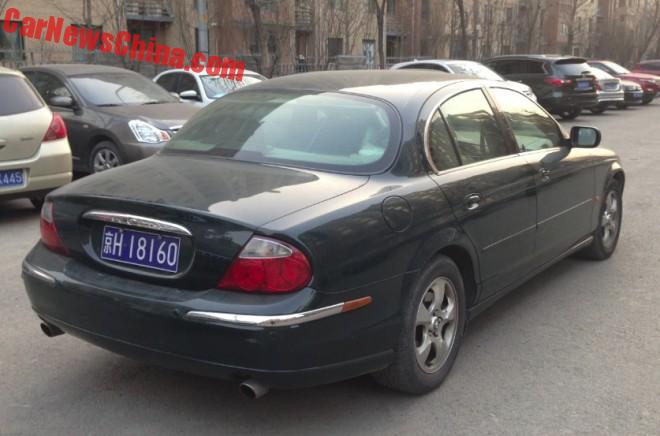 An endless rear deck, chrome strips cornering with the bumper, and a pipe on each side. The S-Type didn't sell very well. The interior and underpinnings were considered far too mundane for a Jag. That came because Jaguar was owned by Ford in those days, and Ford wanted to save money by sharing as many parts and platforms as possible. The S-Type was thus based on Ford's DEW98 platform, which also underpinned the..: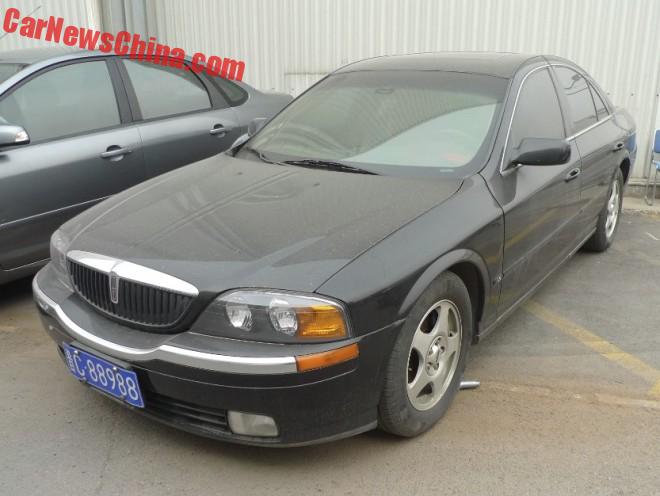 … Lincoln LS sedan, seen on a nearby car market. Very unpopular too, and just like the S extremely rare in China. None was officially sold here, but some arrived via the gray market and other misty channels. The Lincoln LS was manufactured from 1999 until 2006 with a facelift in 2003. This is a pre-facelifted example.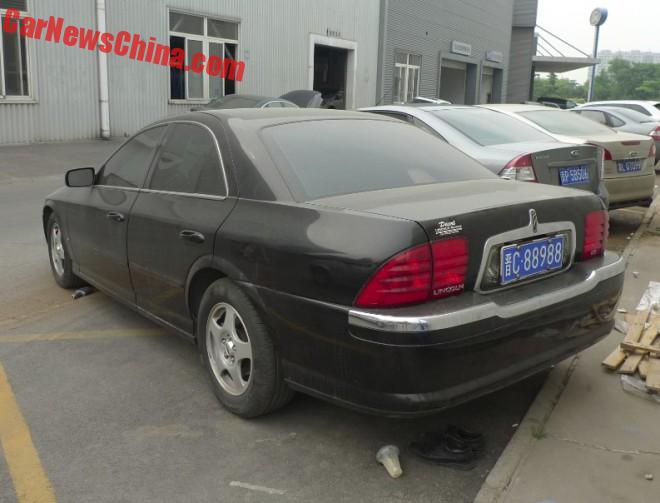 The good 'Coln was dirty and dusty but otherwise in a fine shape, the shiny bits were shiny and nothing was broken or missing. Sporty five spoke alloys are original. Lucky-numbers license plate in from Shanxi Province, and somebody forgot his shoes under the bumper.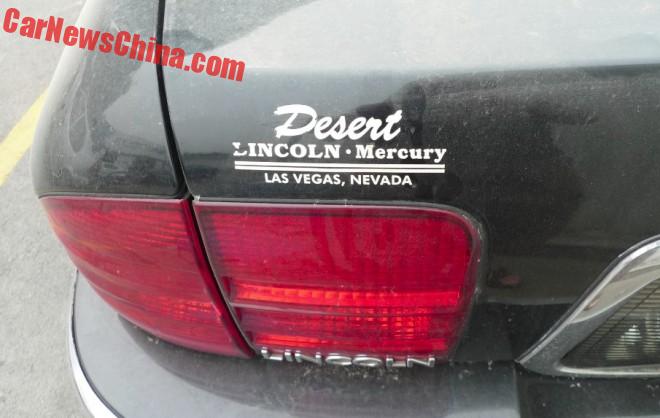 The LS was once sold by a U.S. dealer called 'Desert Lincoln • Mercury', based in Las Vegas, Nevada. The shop doesn't seem to exist anymore but I found this fine old picture with a white LS in front of the building.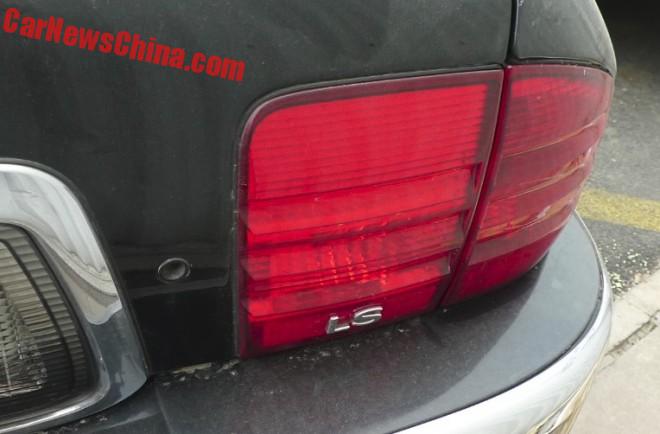 A very modest badge. The LS was only available with the 3.0 V6 and the 4.0 V8, no superchargers for the Lincoln!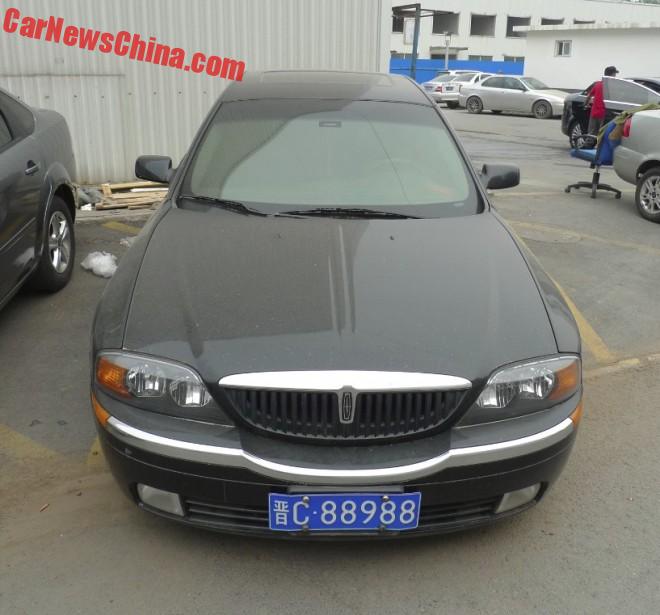 Eight and nine are both lucky numbers in China, bringing fortune and longevity; what a luck already, and then having a rare Lincoln LS. Some people just got it all.