The Lincoln Zephyr sedan has been launched on the Chinese car market. The Zephyr is a China-only sedan manufactured by Changan-Lincoln, part of the larger Changan-Ford joint venture. It is of course available in many colors but this super red example surely looks the coolest.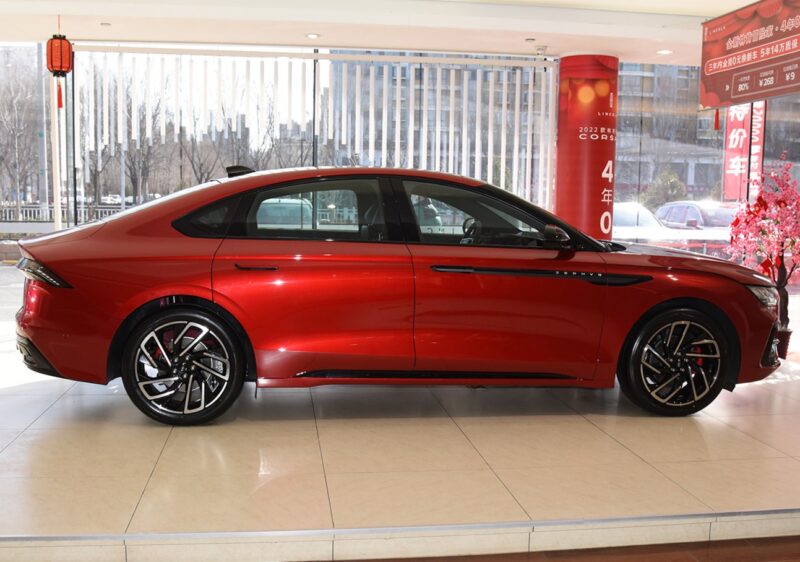 The Lincoln Zephyr is part of a new model-offensive or Ford in China. The Zephyr stands on the same platform as the new Ford Mondeo sedan and the new Ford Evos SUV-coupe. All three cars are made by Changan-Ford. But that ain't all. Ford also recently launched Mustang Mach E in China, also by Changan-Ford. And Ford's other joint venture, Jiangling-Ford, launched the new Ford Equator Sport crossover last month.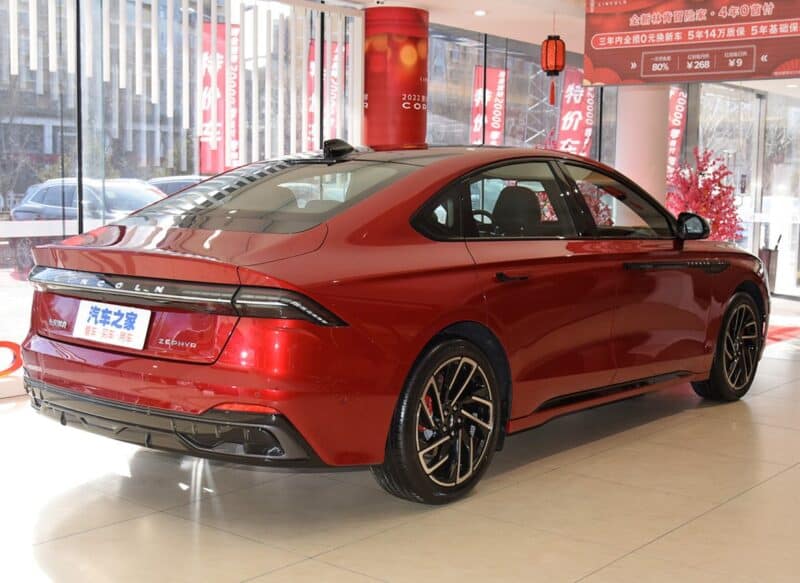 The Lincoln Zephyr looks a lot like a fastback sedan-coupe but it is really a traditional sedan with a trunk.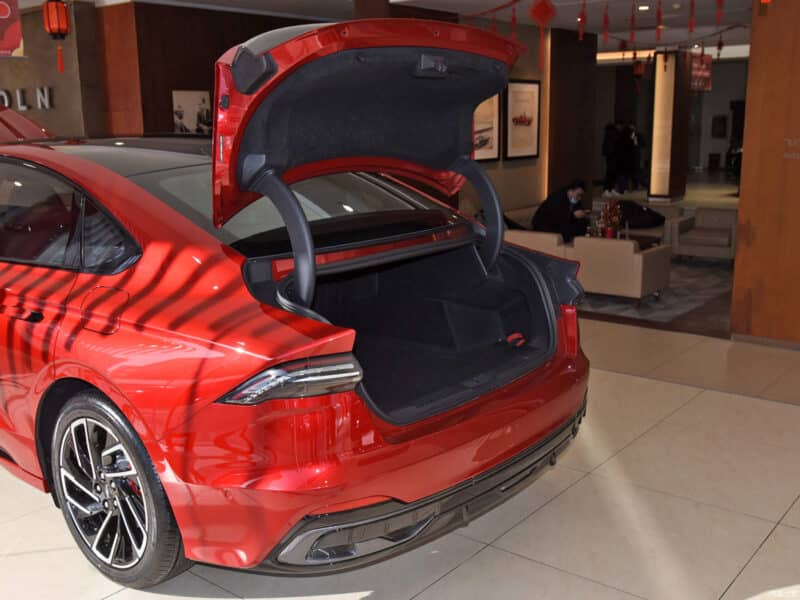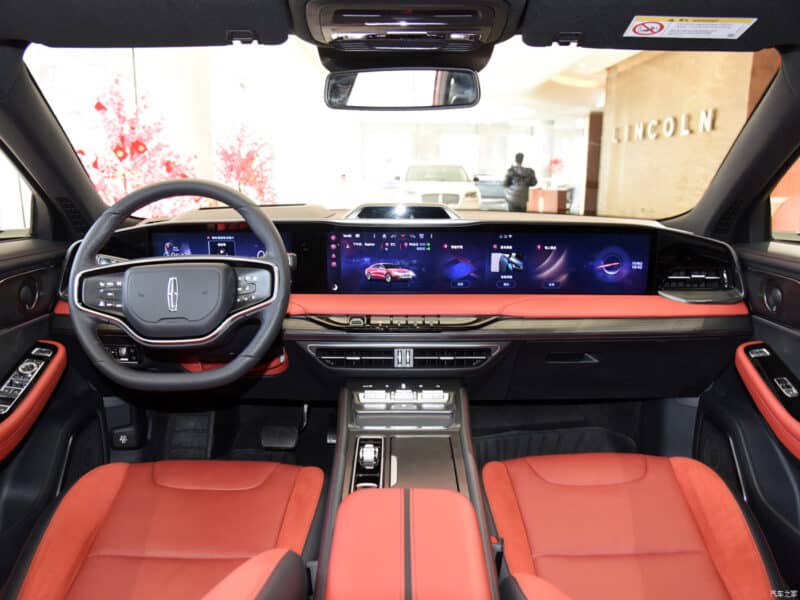 The interior looks great and very modern, for a Ford. The center piece is a 12.3-inch + 27-inch screen that goes over the whole width of the car. There is a 12.3 inch digital instrument panel and a combined 27 inch infotainment screen and an entertainment screen for the passenger. The twin-spoke steering wheel has a flat bottom with a large Lincoln logo in the middle. For a car with so much screen power, it is surprising to see the large amount of buttons. There are buttons under the air vents, a whole lot of them in the driver's door panel, and another lot on the steering wheel.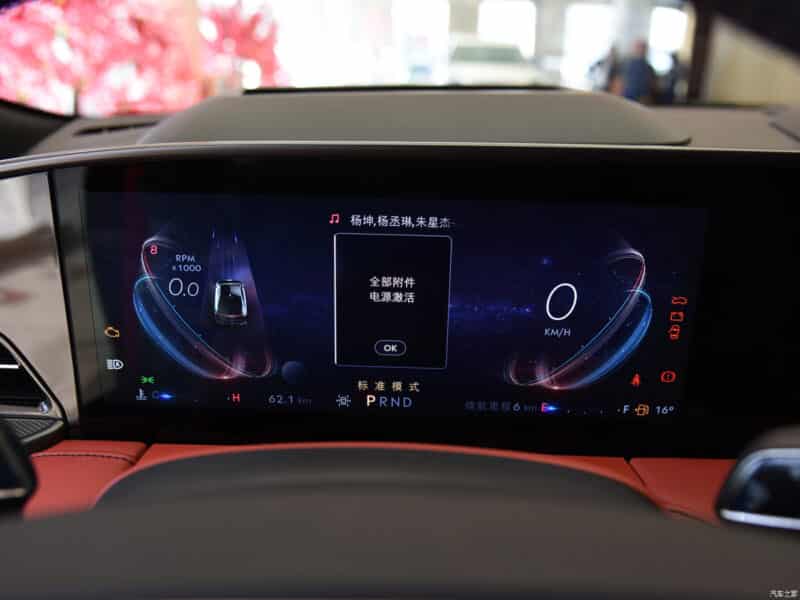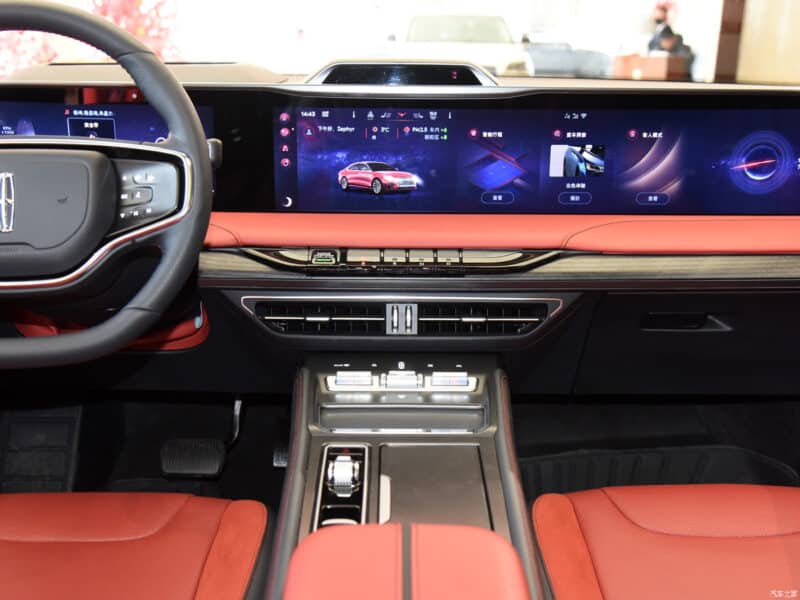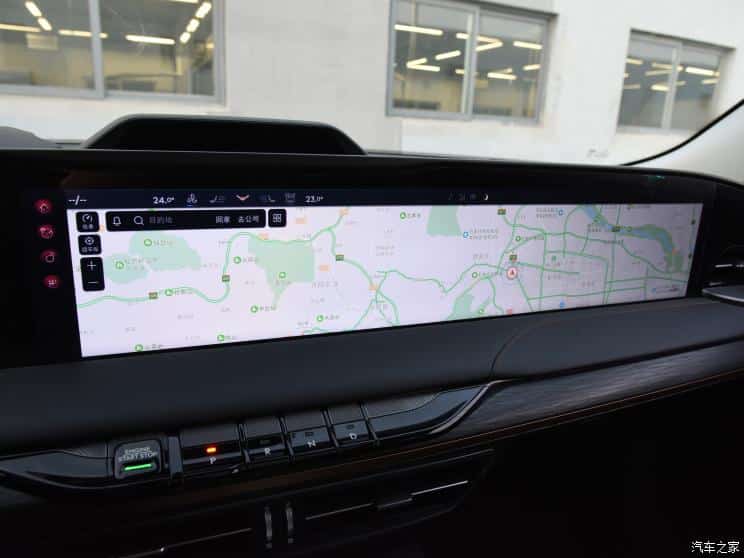 Buttons aside, the big screen is a brilliant thing. One can even use the full width of it to show a map. Back to the old days when mama was telling dad directions! Note the gear selector buttons located immediately under the screen, with the start-stop button on the left. That seems such an odd place for this functionality.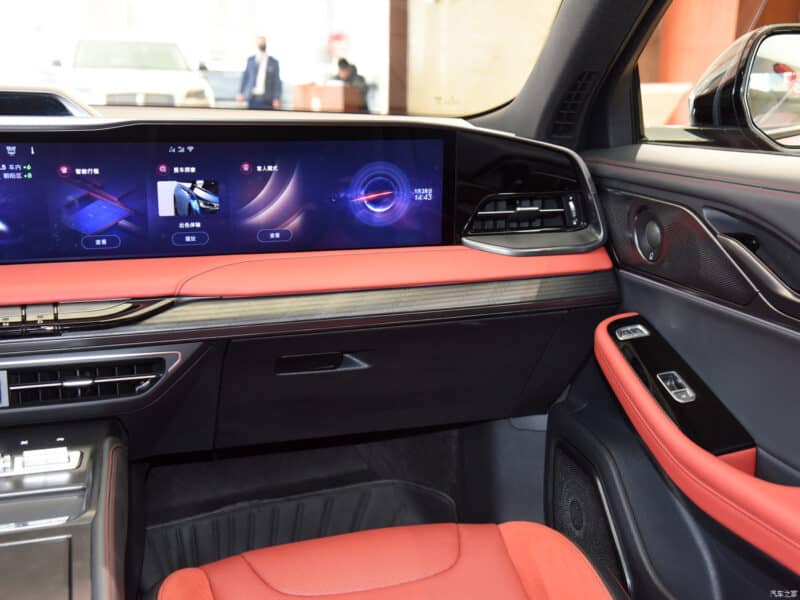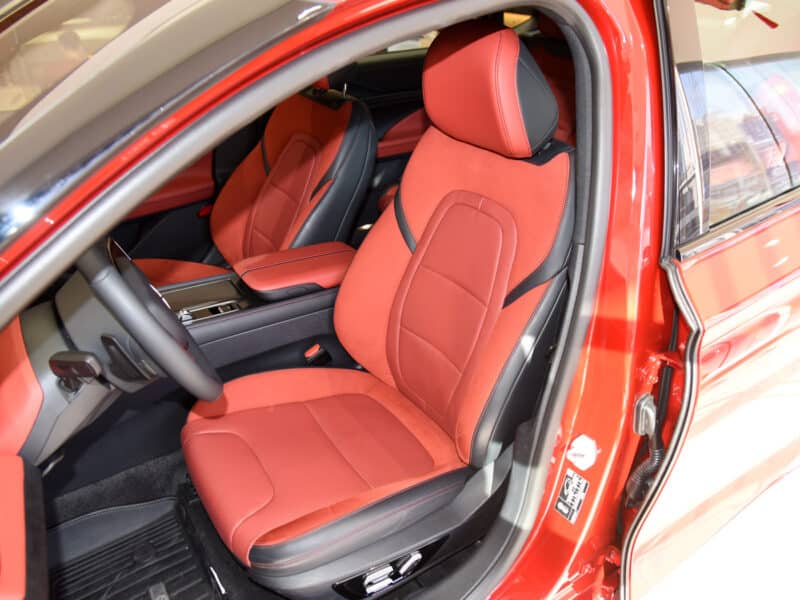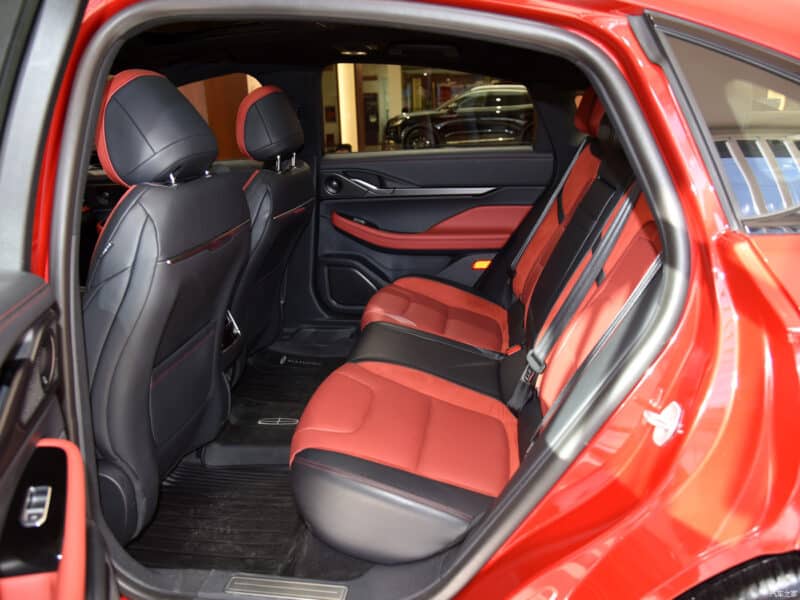 The new platform is especially designed to provide a lot of space in the back, which is very important in China. Size: 4982/1865/1585, with a 2930 wheelbase.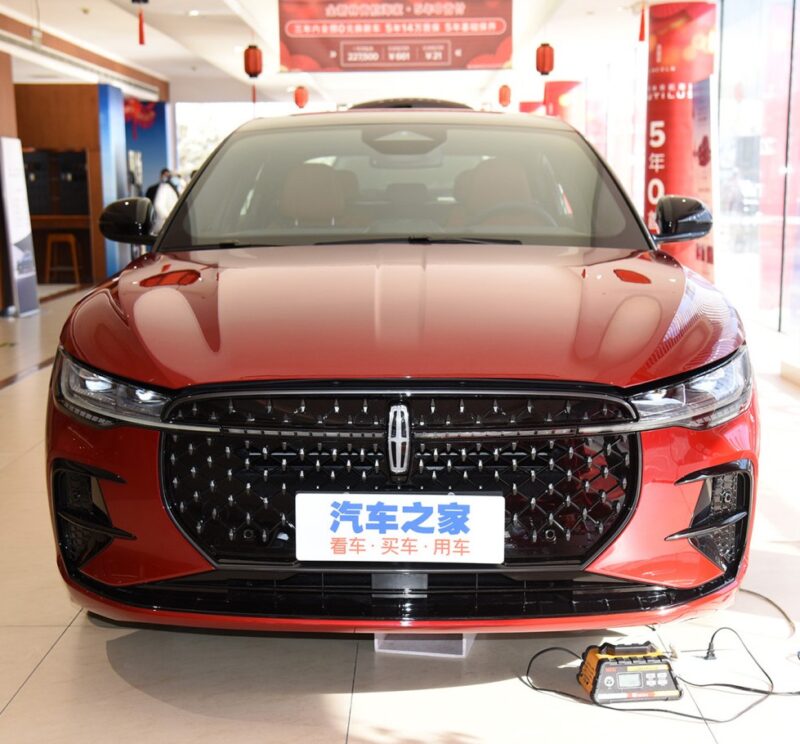 The Lincoln Zephyr sedan is powered by a locally-made 2.0 turbocharged four-cylinder petrol engine with an output of 246 hp and 376 Nm. Power goes to the front wheels via an eight-speed automatic gearbox. Top speed is 225 km/h and 0-100 is done in 6.8 seconds. Fuel consumption (WLTC) is 7.32 liters per 100 kilometers.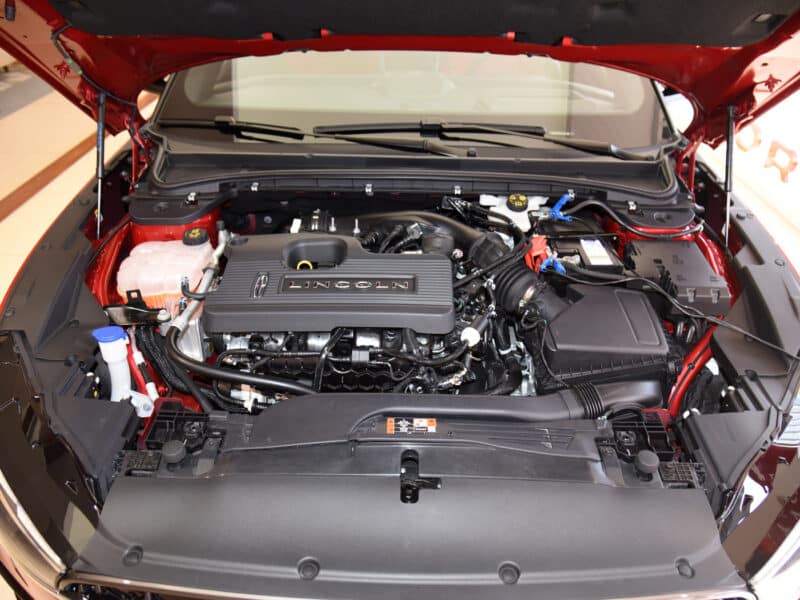 Lincoln doesn't seem to car too much about under-the-bonnet design. All the oily bits are visible. Chinese brands to a better job in this department.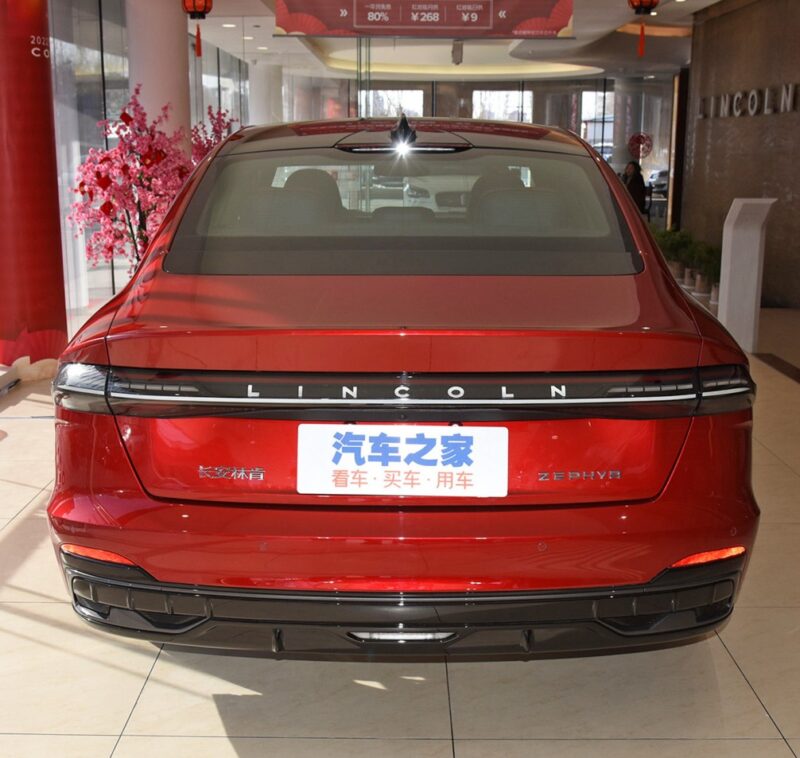 Characters on the left: 长安林肯, Changan Linken, Changan Lincoln. Price for the new Lincoln Zephyr starts at 252.800 yuan and ends at 340.800 yuan (39.760 – 54.720), which seems on the pricey side.