A new flock of photos of the new Chevrolet Malibu XL for China, looking very ready for its launch on the Chinese car market on February 27. The Malibu XL is the Chinese variant of the U.S. 2016 Malibu, it is called XL to differentiate it from the last-generation Malibu, which will continue to be sold on the Chinese market, alongside the new Malibu XL.
The current China-made Chevrolet Malibu. Price starts at 164.900 yuan and ends at 236.900 yuan. Engines: 154hp 2.0, 184hp 1.6 turbo, and a 186hp 2.4 for buyers who really dig a big engine.
Chinese buyers thus can choose between two Malibuus. This is very common in China, where it is believed that a car that still sells should never be retired. There are, for example, three generations Mazda 6 available, two generations Toyota Camry, two generations Volkswagen Passat, and many more.
Both 'Buus are made in China by the Shanghai-GM joint venture.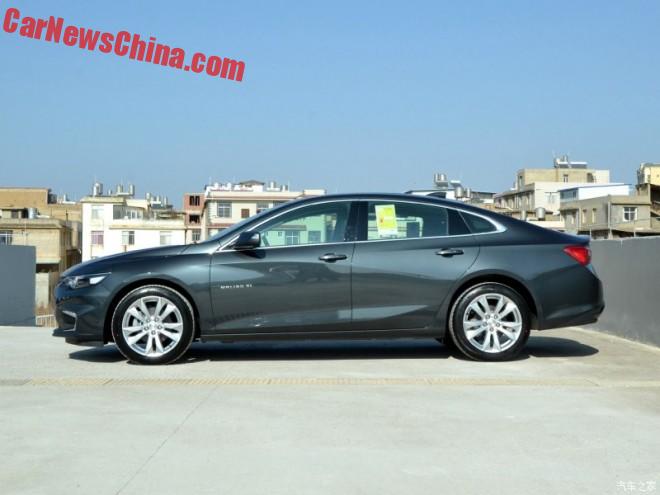 We have new news on the engines and transmissions. Earlier on we heard the XL would be available with a 1.5 turbo and a 2.0 turbo. But according to the latest reports in Chinese media the XL will initially be powered by the 1.5 turbo or a turbo-less 2.5, with the 2.0 turbo scheduled to arrive at a later time.
The 1.5 turbo will have an output of 170hp and 253nm, and will be mated to a seven-speed DCT. The 2.5 will put out 200hp and 250nm, and will go with a six-speed automatic. Price for the Malibu XL will start around 190.000 yuan.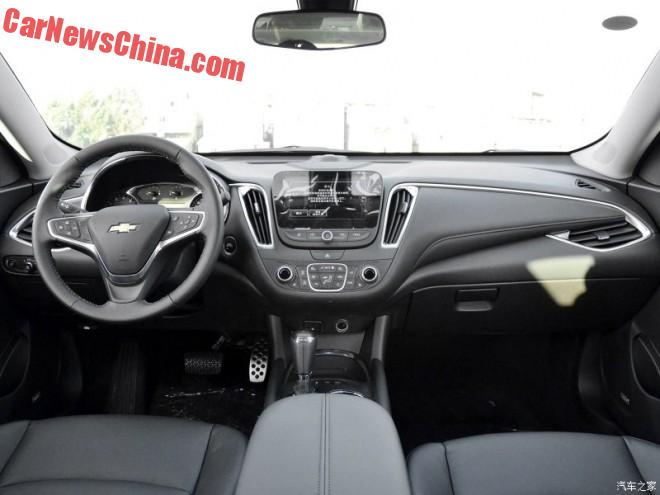 The interior is a sea of gray and ever more gray. Wuzzily, the pedals are perforated. Not Chevrolet's best interior.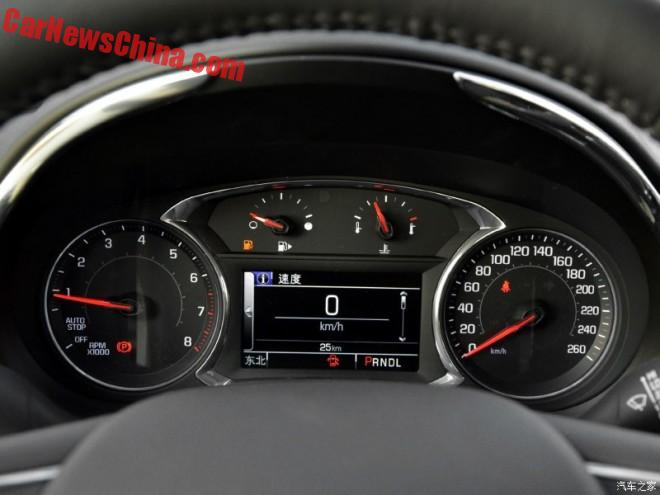 Conventional dials and a small LCD in the center.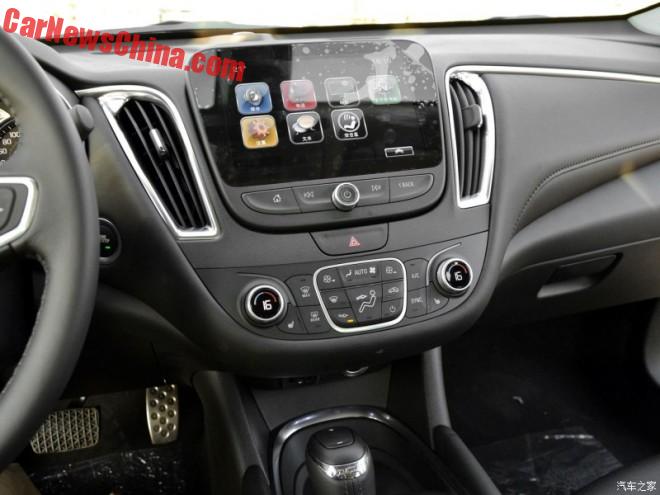 Touch screen is just big enough for 2016. The system runs a localized version of OnStar.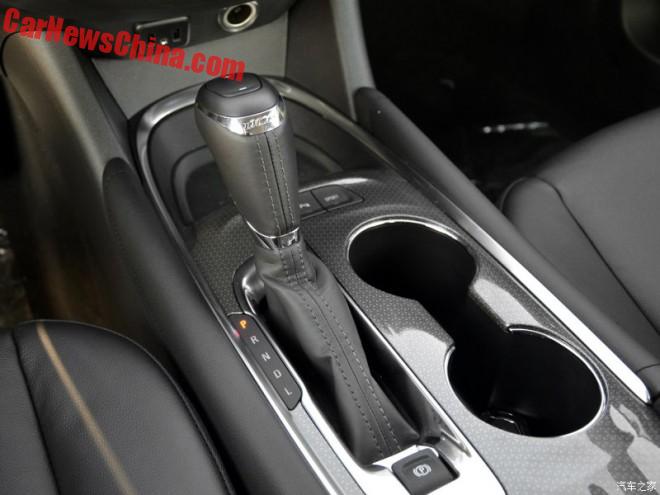 Plastic carbon for more racy feelings. Leather gear knob with a shiny ring. Electronic parking brake.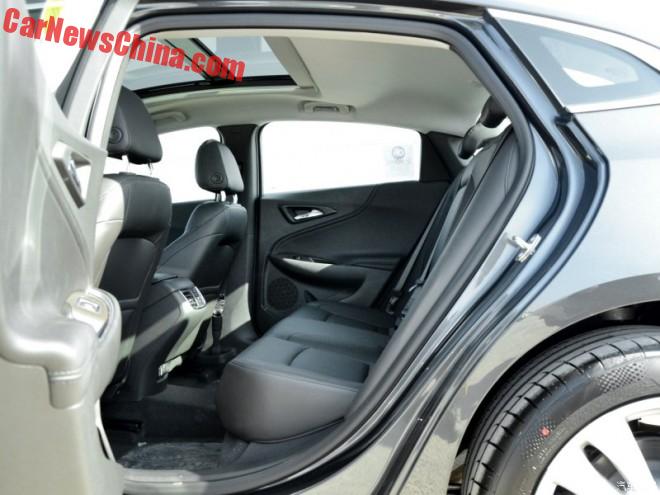 More gray, but panoramic sunroof brings some light.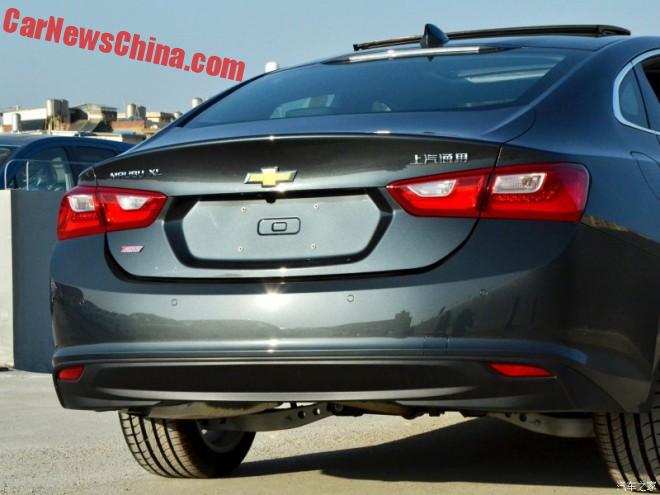 Coupe-sedan shape as all sedans need to have today. Suspension is very visible. Shanghai-GM badge above the right light.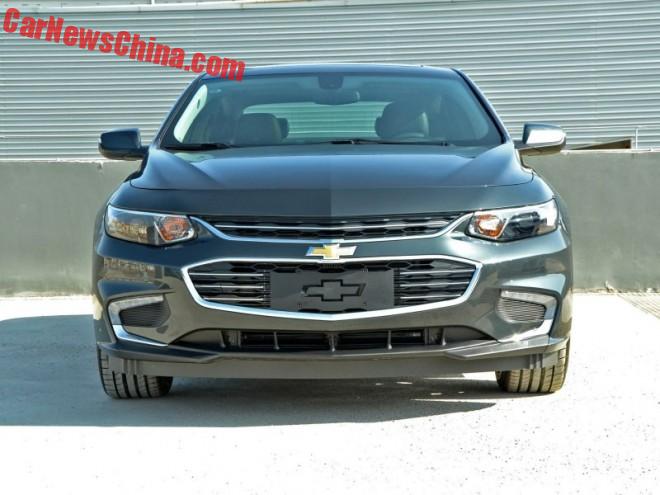 A busy front end with a lots of lines and shines. Chevrolet badge barely fits on grille.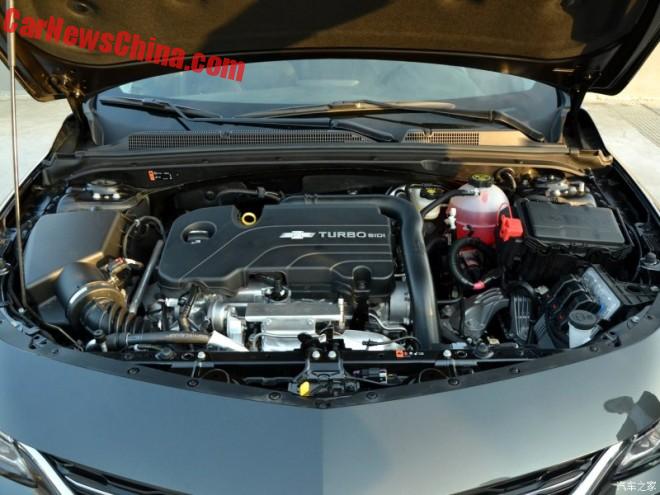 The 1.5 turbo.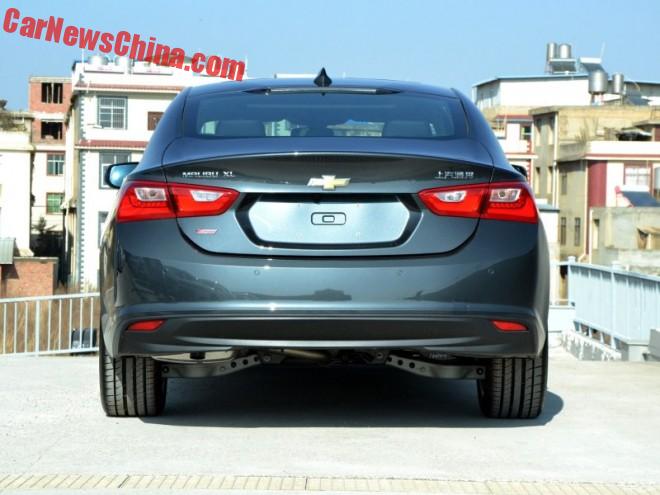 I can see your suspension! And your muffler! What a poor finish. GM should do better.