Haima has released the first official images of the new Haima V70 MPV, sporting a complicated grille, fancy headlights, and a knick-knack in the C-pillar. The V70 will debut on the Beijing Auto Show in April and launch on the Chinese market soon thereafter.
The Haima V70 is designed by a certain Luciano D'Ambrosio, owner of the Italian design firm LD'A Design, which sports a website that looks and smells like it is 1995 tomorrow, complete with 'index' in the title page! Happily, the V70 looks good. Right..?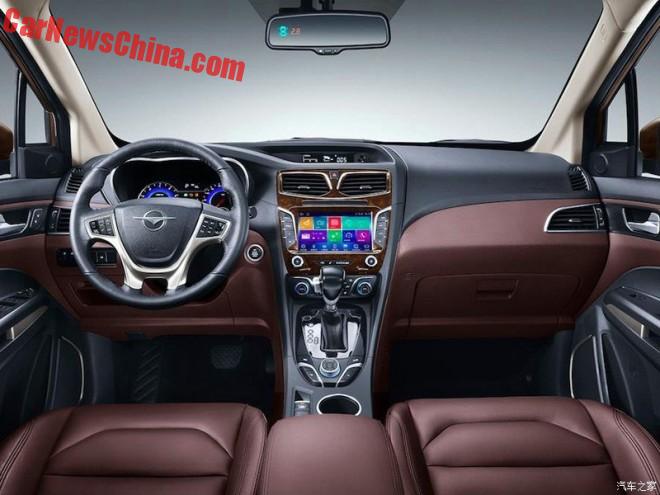 Probably Haima's best interior so far, with nice leather seats, some plastic wood, some shiny stuff, some piano black, and some gray; the V70 has it all. The screen is big enough and comes with Windows-mobile like icons. Shame that the steering wheel looks so old and crappy, and completely out of place.
Some new news on the engines: the base unit will be 1.5 turbo with 156hp and 220nm, mated to a six-speed automatic. The other engine won't be a 1.8 turbo, as previously reported, but a turbo-less 2.0 with a yet unknown output.
Size: 4750/1800/1665, and wheelbase is 2800.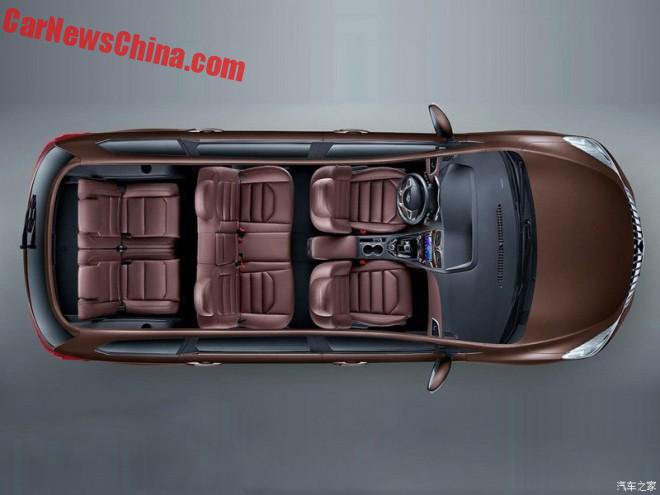 The V70 will seat seven, and even with the third row up there still seems to be enough space for the dog and granny in the back.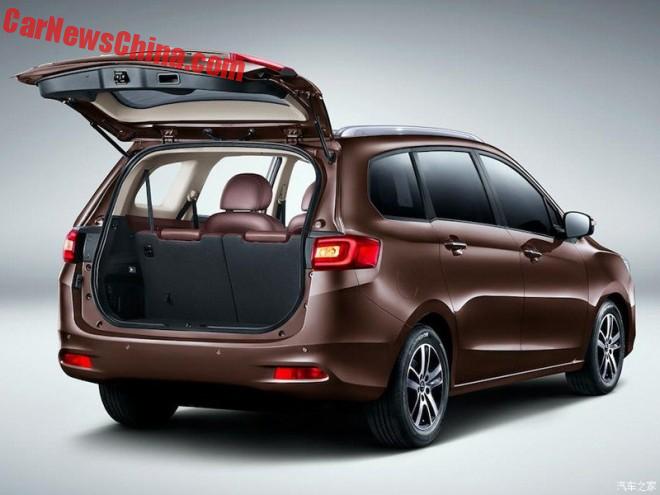 The market for small and compact MPV's is booming in China as more and more families discover the practicalities, and the status long associated with sedans doesn't matter so much for the current generation of new-ca buyers as it did for the last generations. A cheap Haima with seven seats? That's a buy! Price will start around 120.000 yuan.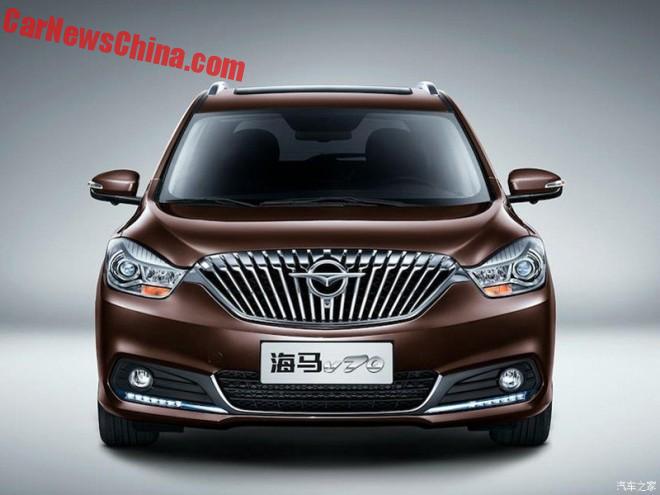 Grille will make pedestrians dizzy, and have them bumped.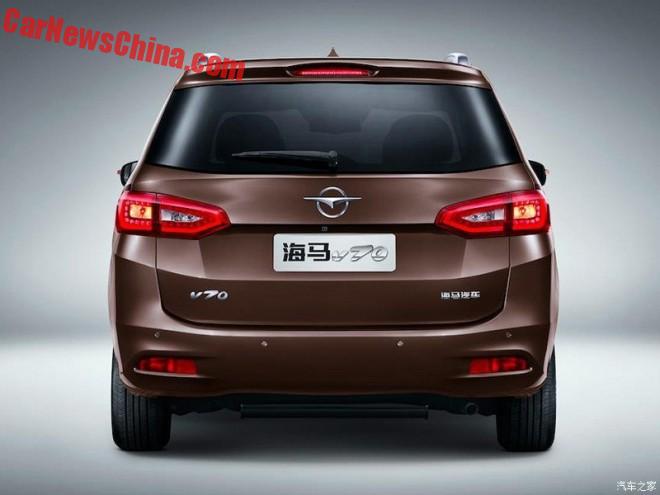 The Haima logo has been left unchanged since the company was founded in 1992, and it shows. Exhaust pipe hangs ugly under the bumper on the right.