T new Changan CX70 SUV is ready for China. It will have its public debut on the Beijing Auto Show next month and will hit the for China, showing the Chinese car market around the same time. Price will start around 85.000 yuan and end around 115.000 yuan. The Changan CX70 will be positioned between the smaller Changan CS35 and the larger Changan CS75.
hat is CS35 and CS75 but the new one is called CX70. Logo on the grille indicates the CX70 is manufactured by Changan's commercial division that mostly makes minivans and mini MPV's.
The CX70 is (under) powered powered by a rather old 1.6 liter four-cylinder petrol engine with a mere 117 horsepower and 150nm (!!!), mated to  five-speed manual transmission.
Size: 4680/1800/1750, and wheelbase is 2780, and curb weight 1450 kilo. It is equipped with ABS, EBD, and EPS.
The dash is very black but the orange seats are right on the trend. The touch screen for the infotainment is a bit of a sneaky bitch. It seems big and vertical, like in a Tesla car, but it is actually just an eight inch horizontally oriented screen. The upper part is the screen, the lower part is for the controls.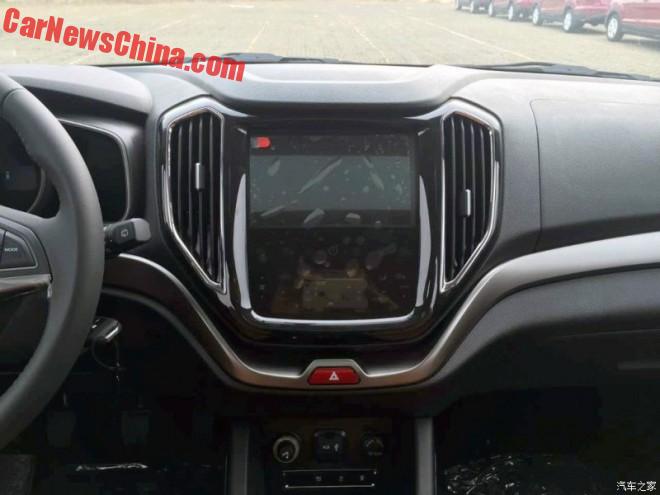 The air vents are huge.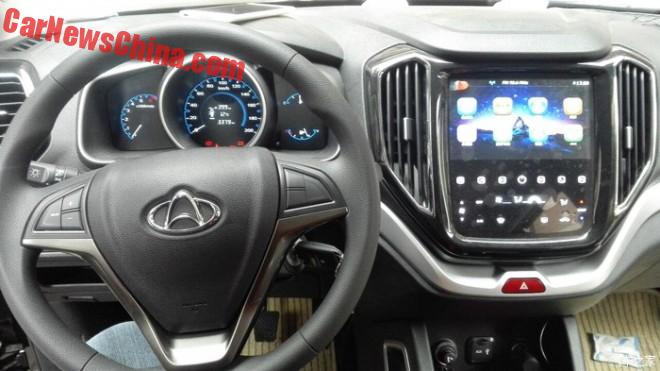 The screen in action, for what it is worth. Dials are hip with blue and all, but steering wheel looks 2009.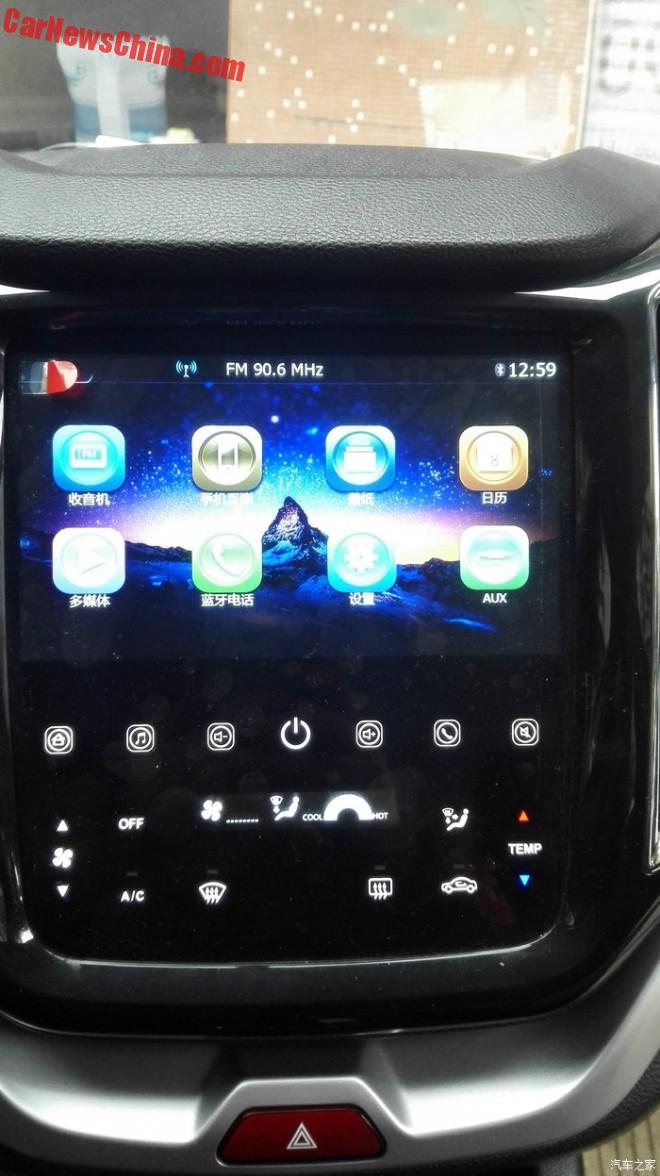 Changan trying to screw us there, but we got on top of that!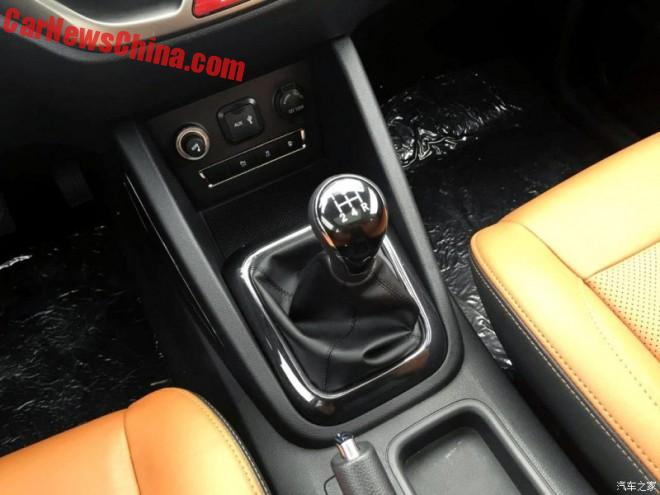 The five-speed manual 'box, getting old as a concept.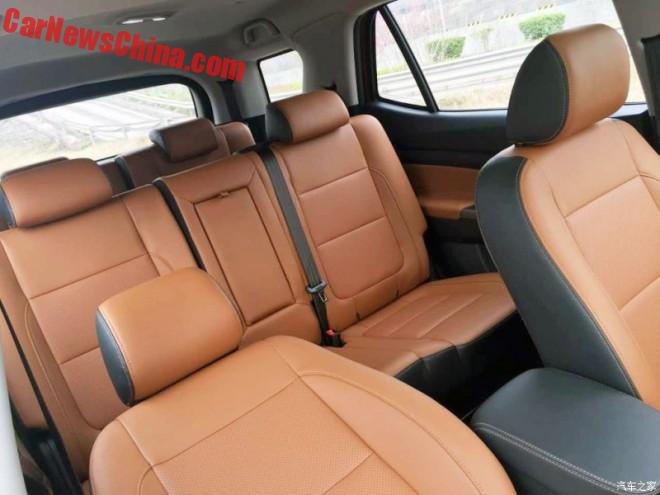 The CX70 is a seven-seater with a 2/3/2 config, but there won't be much space left for the bags if all seats are occupied.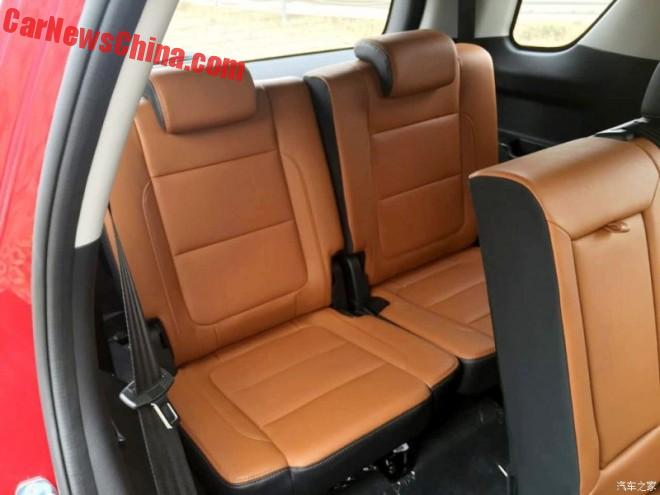 The third row.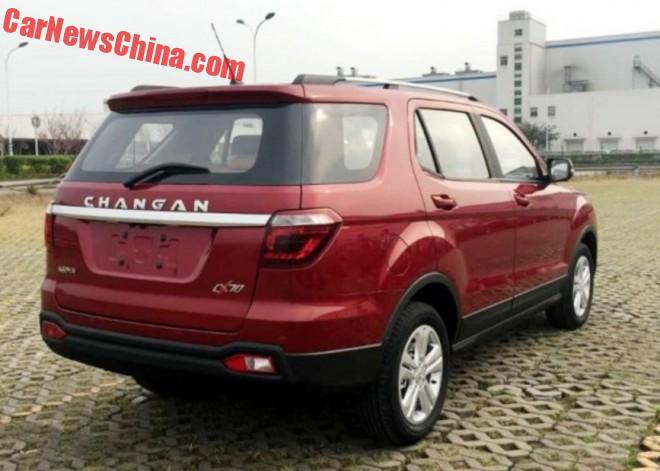 Usable roof rails. Changan name in a BIG font. Heavy chrome strip connecting the unexciting lights. Wheels are about five sized too small. Better not corner hard with this one!, although with 117hp nothing will go hard.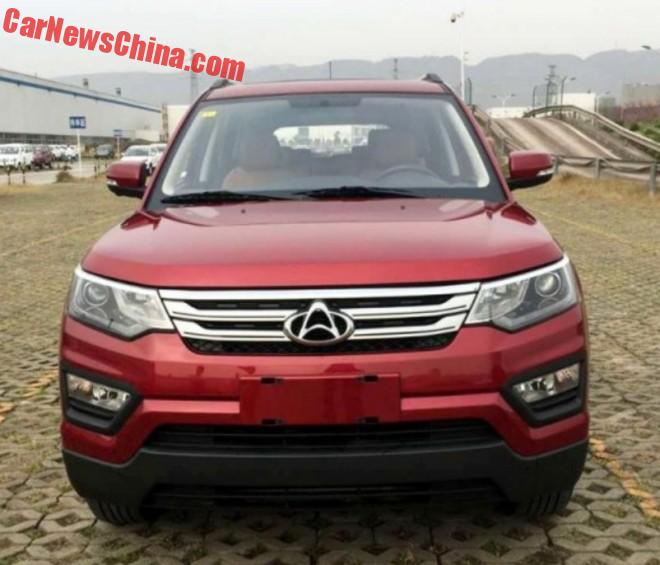 The CX70 will be available with two grillez, this one and one with square-shaped shinies.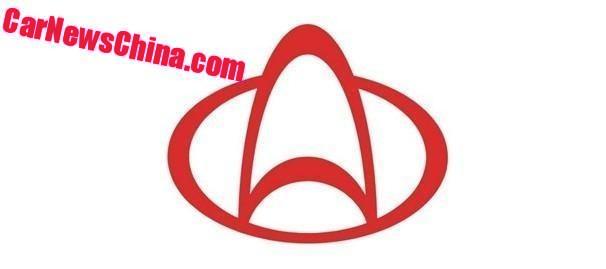 The much-discussed logo does not depict a missile or a penis, but, according to the automaker itself:
"The logo's image is based on the running track of celestial bodies – oval, capturing C and A, two key pronunciation letters of CHANGAN", and in the same paragraph they also say: "The logo contains an abstract combination of mini-van with modern overpasses." That is, a lot of meaning.