A white Honda Civic Type R and a white Honda Integra Type R, Spotted in China near the Goldenport race track in Beijing. Both looked absolutely speedy and absolutely dirty, and that is how we like it best. The cars race on track days and always pop up on all sorts of tuning shows. Now they are here.
This is a fourth generation 'Series DC5' Honda Integra Type R, complete with red Honda badges and a big wing on the back. The DC5 was manufactured from 2001 until 2006, it was known as the Acura RSX in the Unites States. The hot 'n hotter Type R was powered by a 2.0 four-cylinder 'K20A' i-VTEC engine, good for 220hp and 206nm, mated to a five-speed manual sending horses to the front wheels.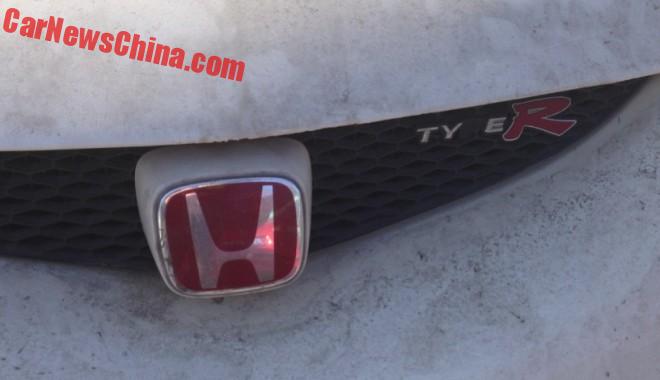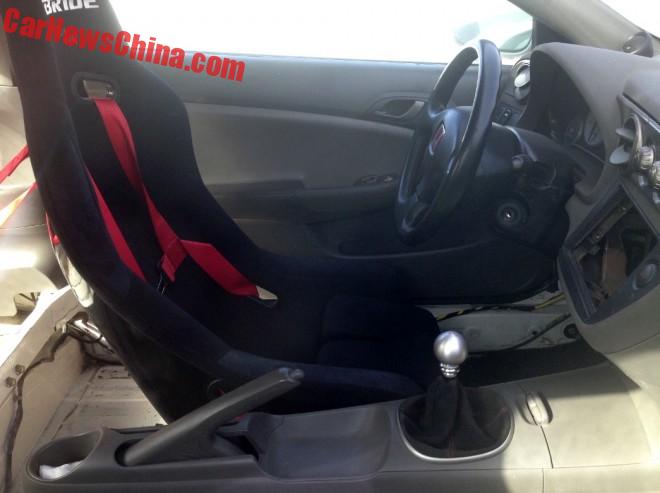 The interior was stripped down to nothing to save weight for speed, even the infotainment system was gone, so no music or GPS! Racing seat looks the business and shiny gear knob is cool. Interestingly, the steering wheel is the standard example, apparently good enough for racing.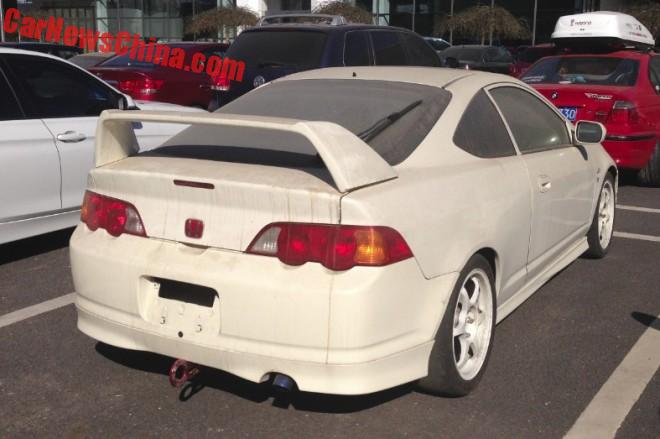 Hook under the bumper for if she needs to be towed after a crash. Single pipe on the right.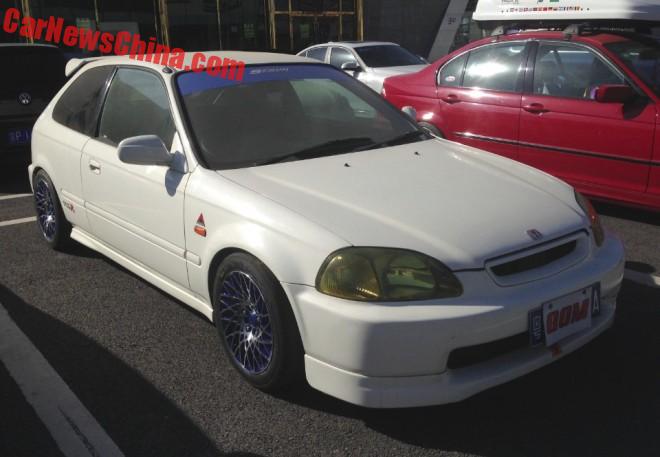 Moving on to the Civic, a sixth generation Type R hatch with yellow lights and purple alloys, looking very sharp. The sixth was manufactured from 1996 until 2000. The 'EK9' Type R was only available on the Japanese domestic market (JDM), based on the 'EK4' hatchback. It was a rather special car, fitted with a reinforced chassis and body shell, bigger brakes, a quicker steering ratio, and it was made lighter too. Power came from a 1.6 liter four-cylinder with 183hp, sending horses to the front wheels.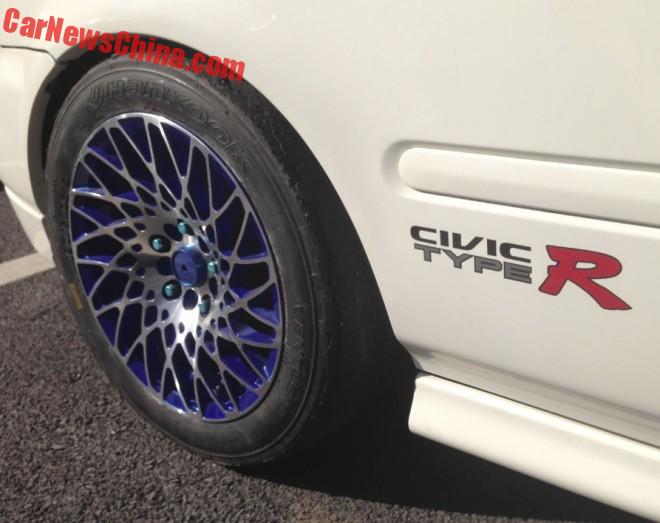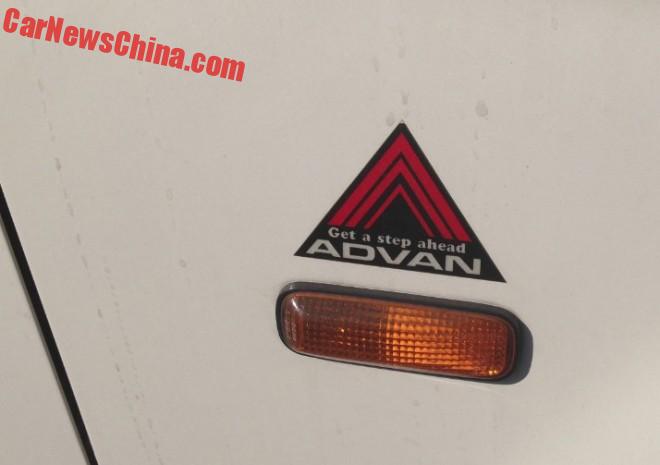 A period sticker for the Advan wheels and tires brand.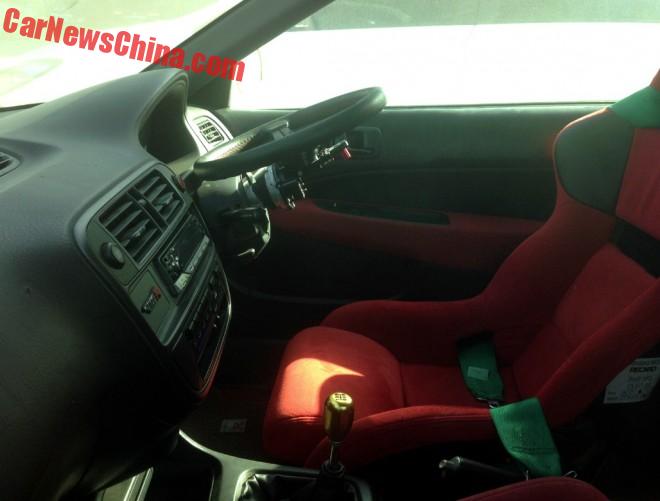 Right-hand drive car with a largely intact interior, except for the race-ready steering wheel and the racing seats. It still has a radio although not the original one.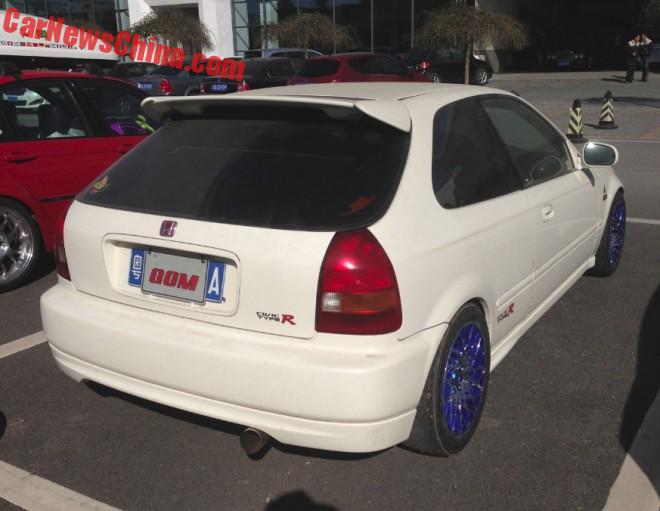 Original wing on the window. It has Guangdong Province license plates but RHD cars are illegal in China and are normally impossible to register. But maybe the owner of this great Honda found a way. And then he drove the more than two thousand kilometers from the far south to Beijing. B-roads only…