The new Geely Boyue SUV has been launched on the Chinese car market, featuring a busy front end with a shiny mustache in the bumper. Price starts at 98.800 yuan and ends at 157.800 yuan, making it compete in the hottest SUV segment of the moment. The Boyue was formerly known as the Emgrand Boyue, the Emgrand NL-3, and the Geely NL-3.
The Boyue is available with three four-cylinder petrol engines:
1) a 2.0 with 141hp and 178nm, mated to a six-speed manual.
2) a low-pressure 1.8 turbo with 163hp and 250nm, mated to a six-speed manual.
3) a high-pressure 1.8 turbo with 184hp and 285nm, mated to a six-speed automatic.
The 2.0 and low-pressure 1.8 turbo are front-wheel drive, the high-pressure 1.8 turbo is four-wheel drive.
Size: 4519/1831/1694, wheelbase is 2670 and curb weight is 2075kg.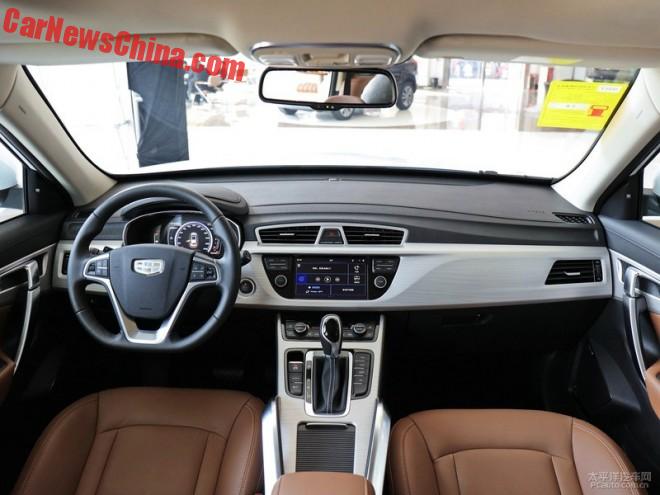 The interior is very clean for a Chinese car, with barely a line too much and fine looking materials. The center section of the dash is particularly well done. Lone minuses are the small touch screen and the steering wheel, which just doesn't look as modern as the rest of the place. Orange seats are very fashionable at the moment and Geely joins the trend.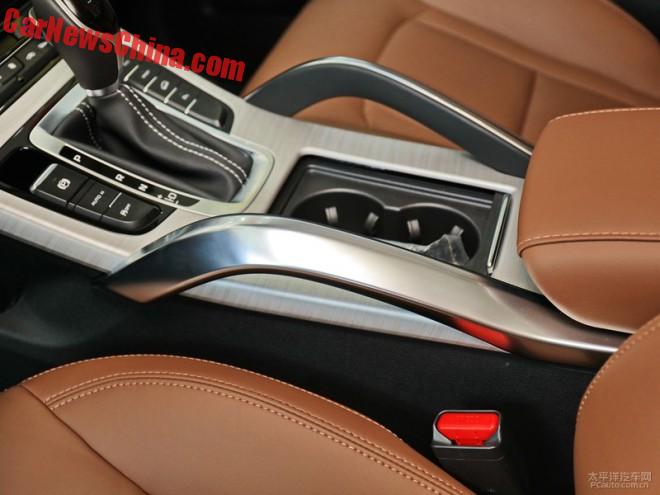 The center tunnel comes with these rough looking metal handlebars for rough off rad riding or other rough fun. Double cup holder won't fit anything big, but is perfectly sized for the small Chinese tea bottles and plastic water bottles.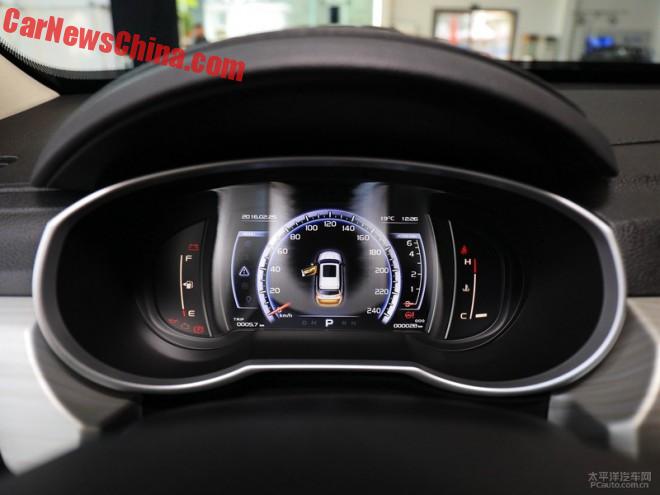 The instrument panel is completely digital with great graphics. The font that is used for the numbers is very 1980's Volvo-style. Volvo of course is owned by Geely today, so that is all cool. Check: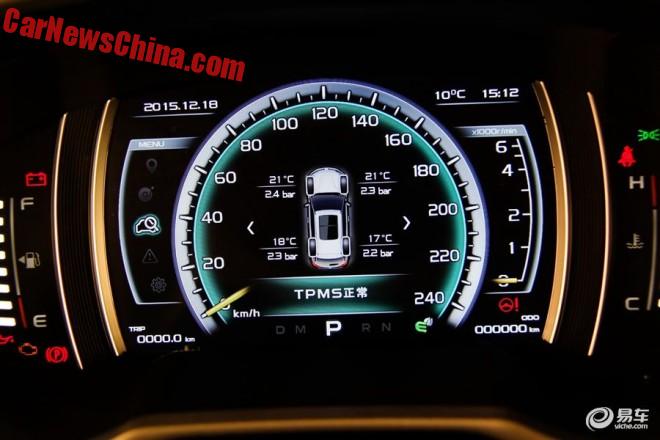 Geely.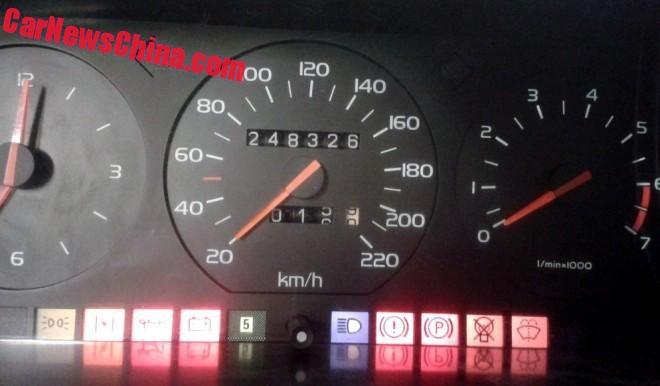 From the 1988 Volvo 740 GLE (via). The font for the numbers is exactly the same. Check especially the zero's, the two's, fours, and the sixes. It is very nice of Geely to keep this fine old font alive!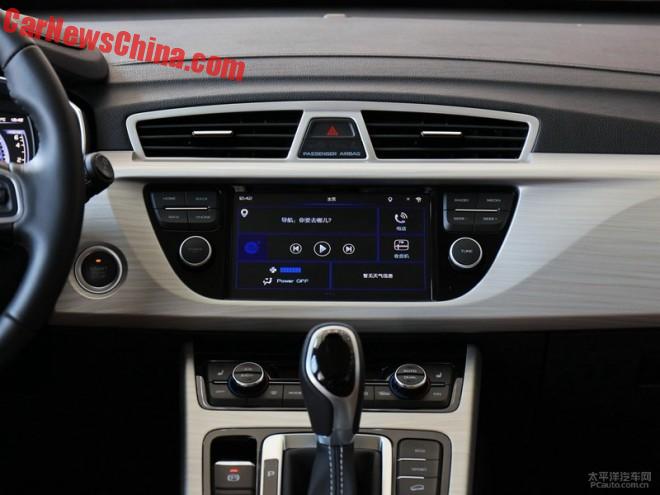 Directly under the alarm light sits very visible a warning light for the passenger airbag. Odd location. Start button looks great, laying low in the wood trim. Infotainment system is equipped with Apple CarPlay,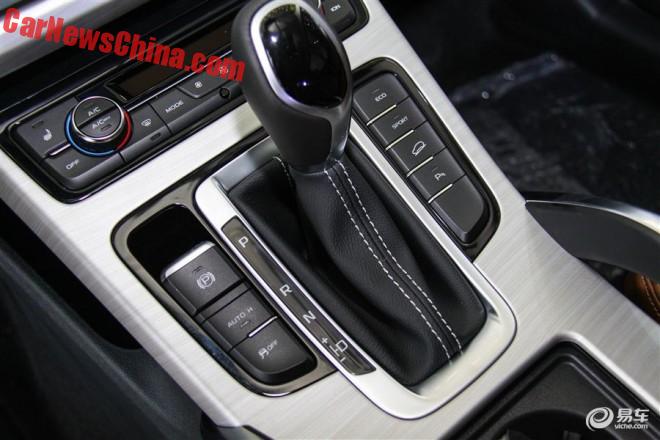 The gear lever with a trendy knob. Buttons to the left: parking brake, auto hold, and esp off. To the right: Eco mode, Sport mode, hill-descend, auto-park, and 4wd lock.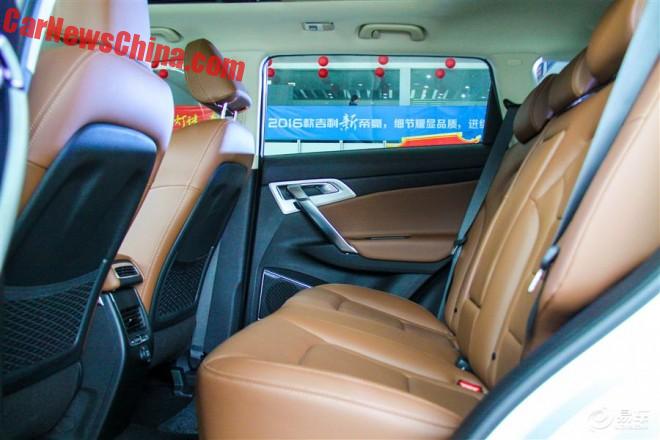 Enough space for three. Door trim design a bit busy.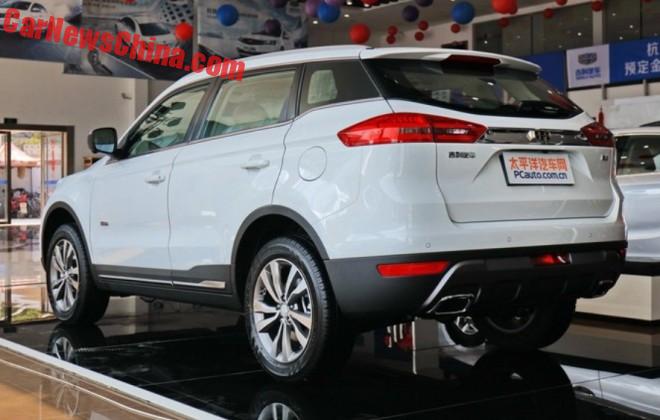 Looking fine from behind. Small spoiler on the window, sleek lights connected by chrome strip, skid pad with two shiny square shaped pipes. Wheels could be a bit bigger and roof rails seem mostly useless.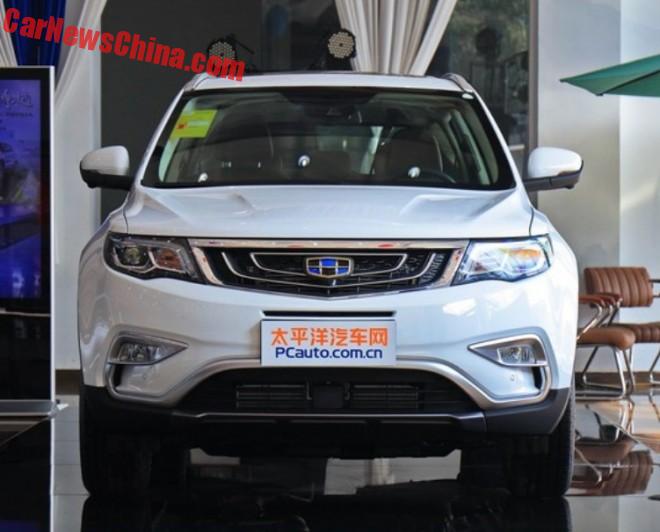 Geely's new grille design works well on the Boyue but the mustache in the bumper is a shiny thing too much.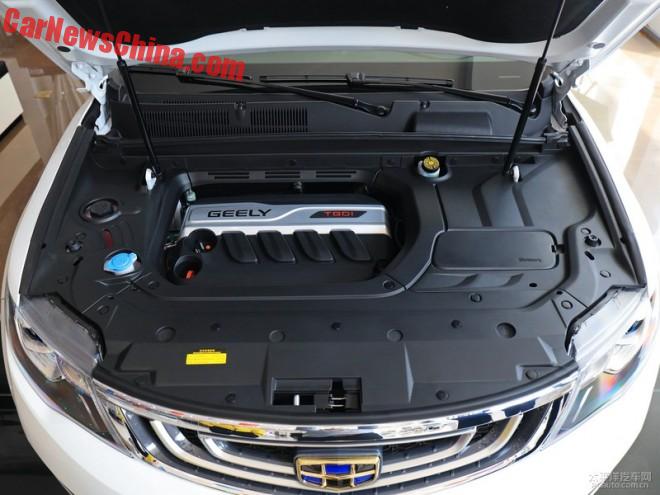 Very nice under the bonnet! Nothing mechanical or oily. The wife will love it.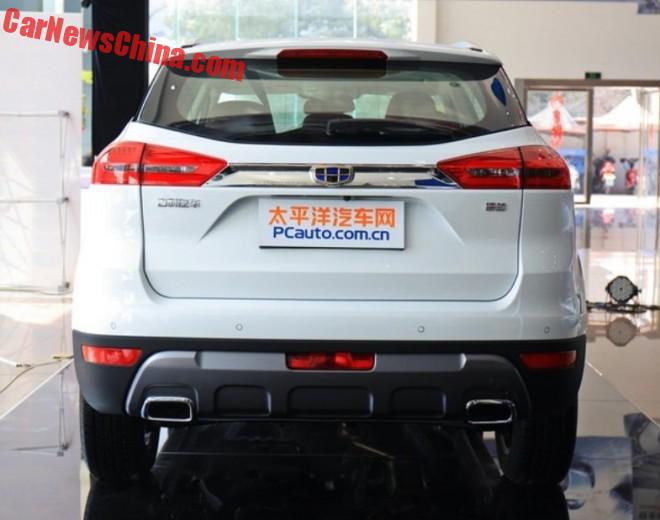 The new Geely Boyue SUV from China.