This is the new Changhe Q35, a new compact SUV for China. It will debut on the Beijing Auto Show next month and launch on the Chinese car market in the second half of the year. The Q35 features an interesting front end with large fog lights on each side of the bumper.
Trendy interior with orange over black and a screen standing on top of the dashboard.
Changhe Auto is a subsidiary of the Beijing Auto Industry Corporation (BAIC). The Changhe Q35 is based on the Beijing Auto Senova X35, which will also debut on the Beijing Auto Show. Both cars are the same inside and differ only on detail on the outside.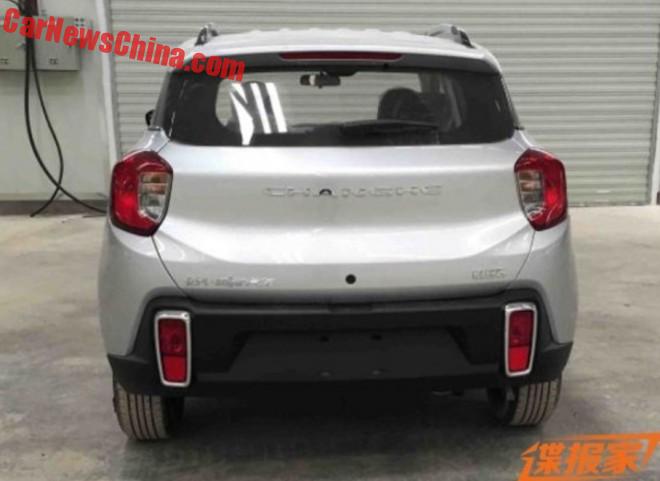 The fog lights return at the rear.
The Q35 will be powered by a 1.5 liter four-cylinder petrol engine with 116hp and 148nm, mated to a four-speed automatic or a five-speed manual. This is the same engine that will power the Senova X35.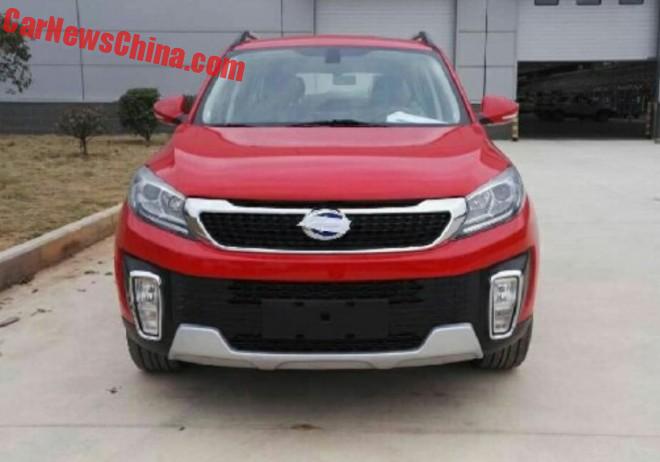 Not bad in red, and…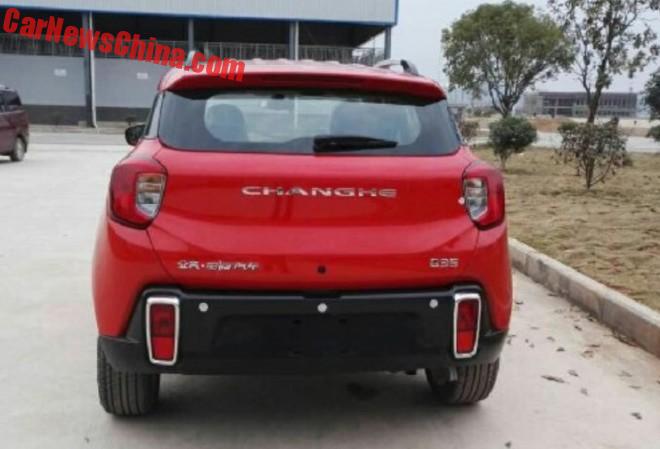 … red fog lights show really well! Changhe name in big between the light.