Chery is working on a small electric mini car for China, it will be launched on the Chinese car market in Q4. It is called the @Ant. This ultra hip name has been used before, on two innovative concept cars: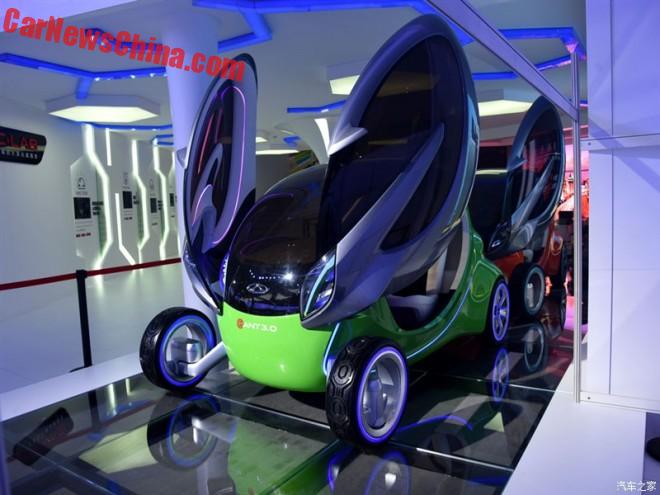 This is the 2015 @Ant, and below the 2013 @Ant.
The idea was to make cars behave like ants; working hard, always busy, always together.
The system, Chery said, works with cloud computing. The cars can 'see' each other when they are in the same area. If the computers in each car find out that both cars are going to the same destination they will connect automatically with up to ten vehicles.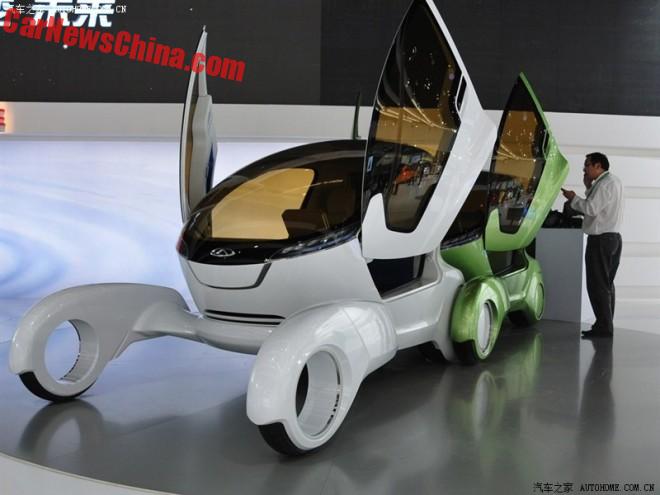 Two @Ants connected.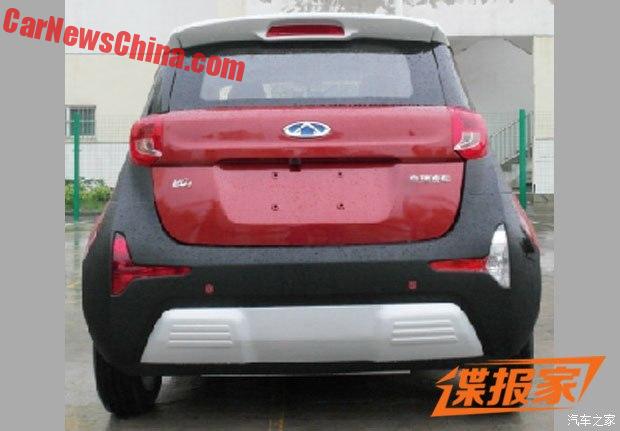 Sadly, all this innovative stuff is nowhere to be found on the production car. It is just a small electric city car without any fancy cloud computing connectivity. Power comes from an electric motor with 41 horsepower. Other specs are yet unknown.