The very first photos of the new Volkswagen Teramont V6 for China. The Teramont is the production version of the Volkswagen CrossBlue concept.
It is a large seven-seat SUV that will be positioned between the locally-made Tiguan L and the imported Touareg. The Teramont will debut in November on the Guangzhou Auto Show and launch on the Chinese car market soon thereafter.
There will be three engines available: a 2.0 TFSI with 183hp, a 2.0 TFSI with 217hp, and a 2.5 liter V6 TFSI with a healthy 299 horses. The 2.0 engines are made locally, the 2.5 V6 is imported from Germany. The Teramont will be manufactured by the Shanghai-Volkswagen joint venture. The U.S. version will be called the Atlas and will also be available with a larger 3.6 liter V6.
Size: 5039/1989/1773, and wheelbase is 2980.
Main competitors of the Teramont are cars like the Ford Edge and the Toyota Highlander.  Price of the Teramont will start around 300.000 yuan and end around 450.000 yuan.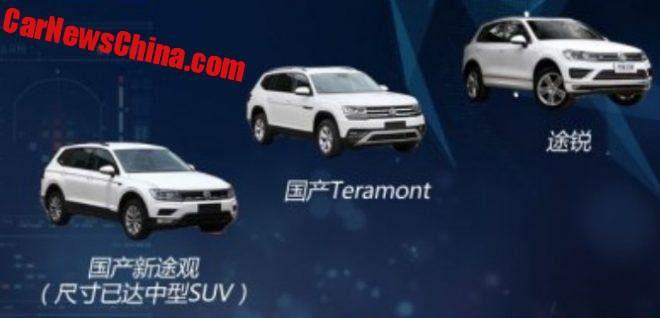 Positioning. The car on the left is the Tiguan L, the China-only long-wheelbase version of the Tiguan. The L was expected for debut on last moth's Chengdu Auto Show but didn't show. The car on the right is the Touareg.
But that is not all. A sporty five-seat variant of the Teramont will join the lineup next year. That car is the production version of the Volkswagen CrossBlue Coupe concept. It will slot between the Tiguan L and the Teramont. Volkswagen is finally taking the SUV craze more seriously, but what they really need are a bunch of small SUVs and crossovers below the Tiguan L.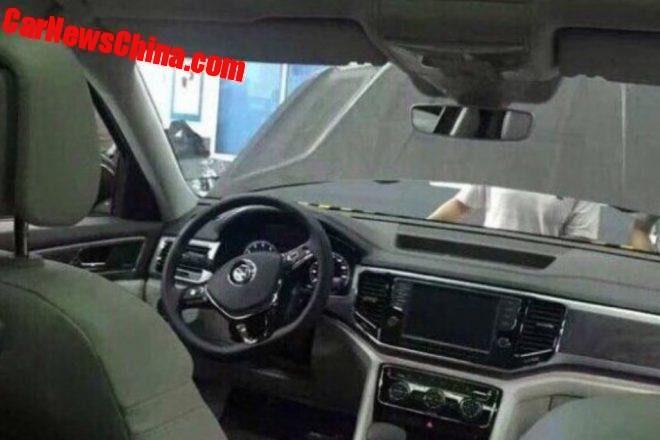 An earlier spy shot of the interior. Very Volkswagen. Solid and gray. But the screen is too small for China in 2016, even the cheapest Chinese minivans have bigger screens than this, and it doesn't seem to be a touch screen. Not good.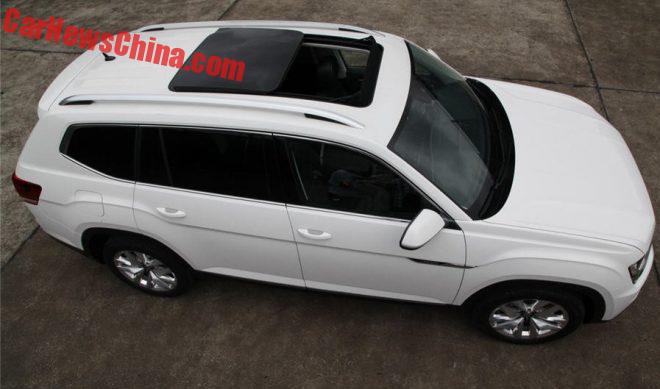 Those are proper roof rails! And a large sun roof.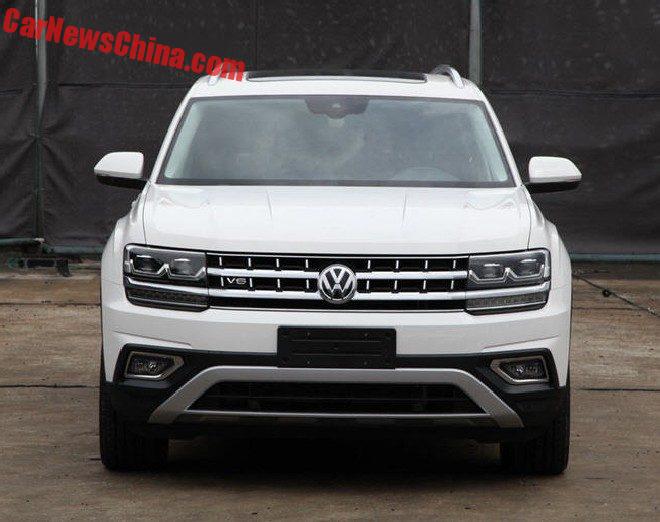 V6 badge in the shiny grille.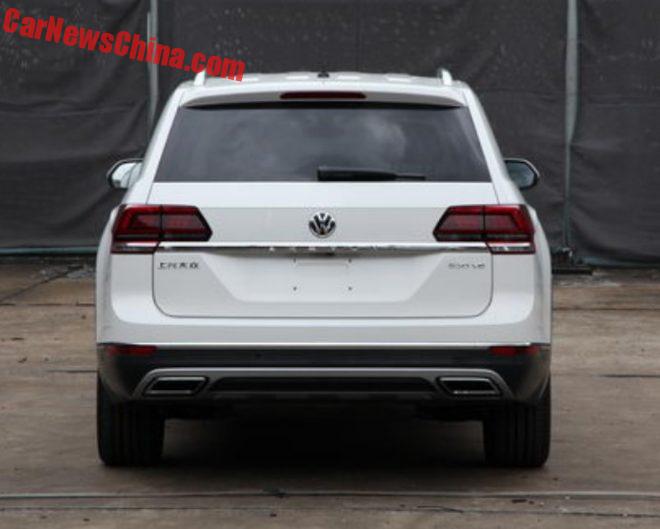 Shanghai-Volkswagen badge on the left. V6 badge on the right.