Volkswagen China has released the first official photos of the new Teramont SUV, on the same day the Atlas SUV debuted in the United States. The Teramont and the Atlas are twins, differing only on details and engines. The Teramont is made in China by the Shanghai-Volkswagen joint venture and the Atlas is made in the U.S. for the North American market.
The Teramont is the production version of the Volkswagen CrossBlue concept. It is a large seven-seat SUV that will be positioned between the locally-made Tiguan L and the imported Touareg. The Teramont will have its public debut debut in November on the Guangzhou Auto Show and launch on the Chinese car market soon thereafter.
There will be three engines available for the Teramont: a 2.0 TFSI with 186hp and 320nm, a 2.0 TFSI with 217 220hp and 350nm, and a very interesting 2.5 liter V6 TFSI with 299hp and 500nm. The 2.0 engines are made locally, the 2.5 V6 is imported from Germany. All engines are mated to a seven-speed DCT, sending power to all four wheels via Volkswagen's 4Motion all-wheel drive system.
The V6 will be designated '530 V6'.
The Atlas gets a 2.0 TFSI with 238hp and a 3.6 liter V6 with 280hp, both mated to an eight-speed automatic.
Size: 5039/1989/1773, and wheelbase is 2980.
Main competitors of the Teramont are cars like the Ford Edge and the Toyota Highlander. Price of the Teramont will start around 300.000 yuan and end around 450.000 yuan.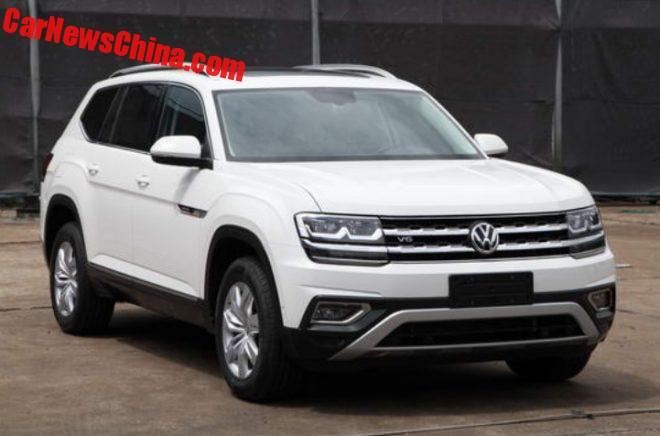 No more official photos. Happily we have a bunch of live shots, showing the V6 version.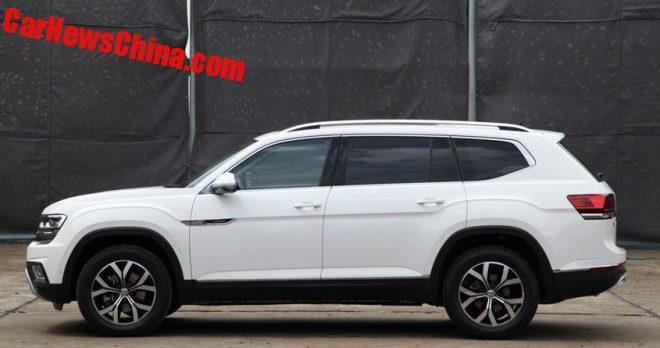 Proper roof rails. Wide wheel arches look very ready-to-hit-the-mountain, in a Jeep-kinda style.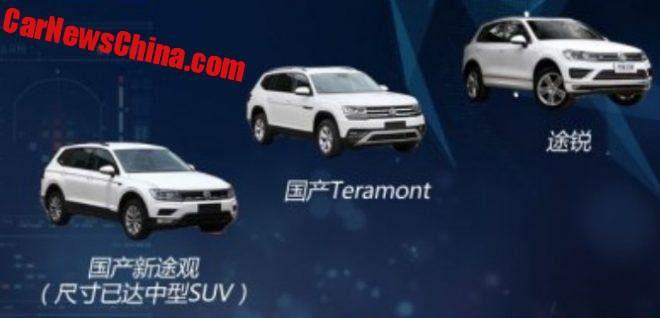 Positioning. The car on the left is the Tiguan L, the China-only long-wheelbase version of the Tiguan. The L was expected for debut on last moth's Chengdu Auto Show but didn't show. The car on the right is the Touareg.
But that is not all. A sporty five-seat variant of the Teramont will join the lineup next year. That car is the production version of the Volkswagen CrossBlue Coupe concept. It will slot between the Tiguan L and the Teramont. Volkswagen is finally taking the SUV craze more seriously, but what they really need are a bunch of small SUVs and crossovers below the Tiguan L.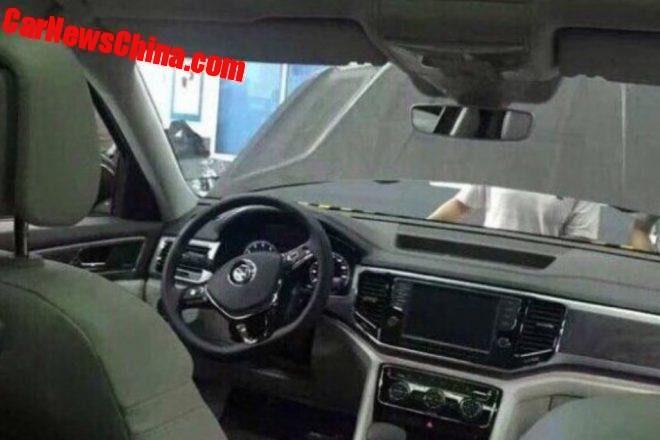 An earlier spy shot of the interior. Very Volkswagen. Analogue dials. Touch screen is a bit bigger than on other Volkswagens but still undersized. Volkswagen China didn't release an official photo of the interior but Volkswagen USA did: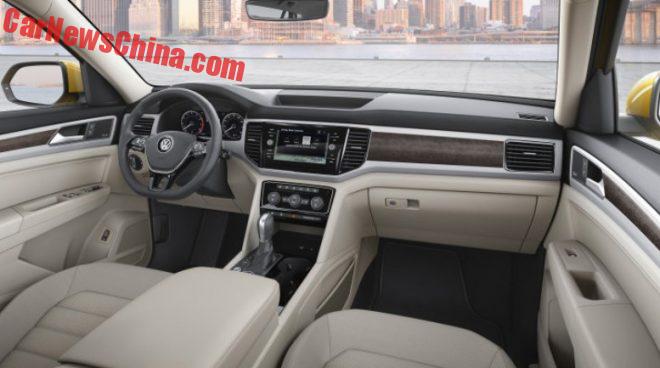 Volkswagen Atlas. Seems exactly the same dash as in the Teramont.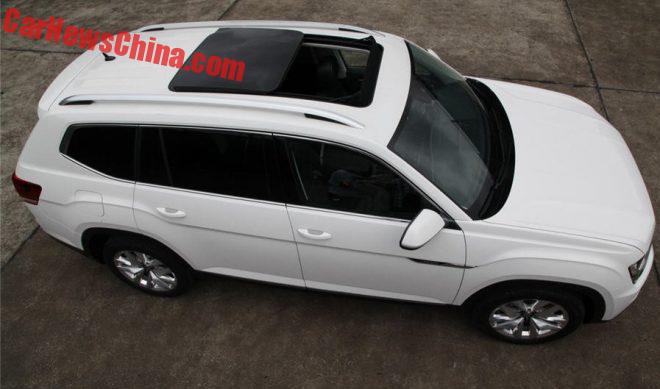 Large sun roof.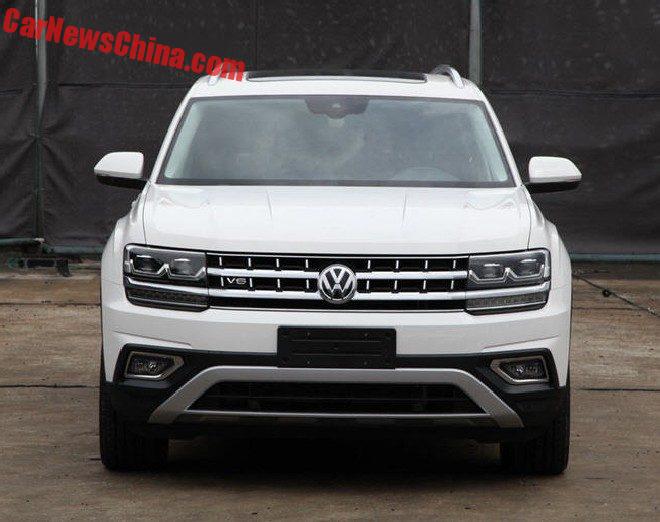 V6 badge in the shiny grille.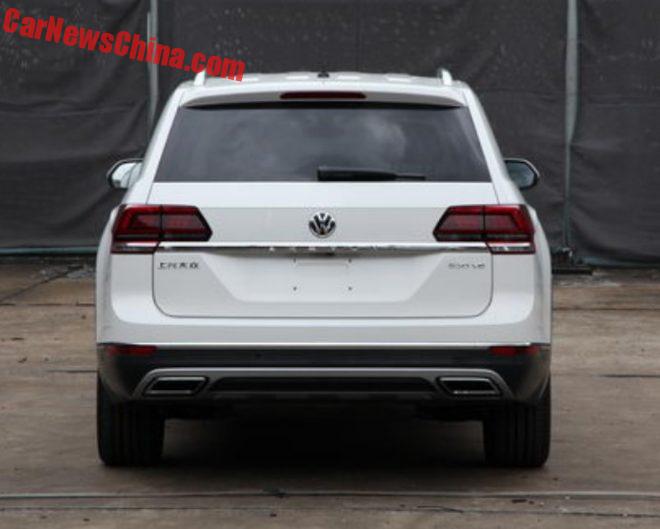 Shanghai-Volkswagen badge on the left. Shiny strip between the lights.