Last week we went to Jinan for the 2017 edition of the brilliant Shandong EV Expo, the largest low-speed electric vehicle (LSEV) show in China and in the world. See our coverage of the 2016 show here. We are starting off immediately with the beautiful Xinyuma Fengguang, a tiny two-door that looked very pretty in Pink.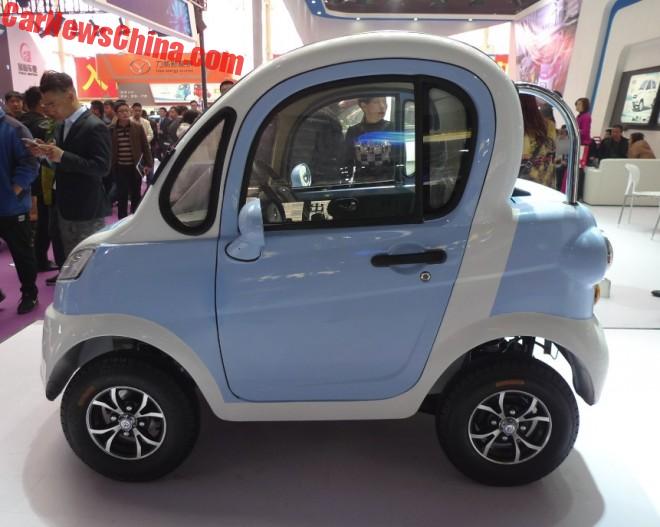 And it wasn't bad in blue either. The plastic body is a work of art with a bulbous cabin and a flat rear end. The wheels are sporty with fat black tires and shiny wheels. The Xinyuma Fengguang is made by a company called Zibo Dongfang Xinyuma Automotive (web), based in the great city of Zibo in Shandong Province. The company is a subsidiary of T-King, a much larger outfit that, among many other cars, makes a Volvo. The Volvo was on the show as well, more on it later.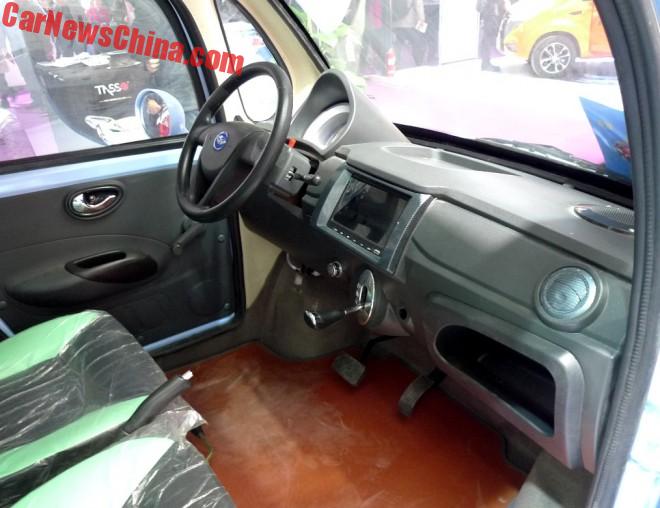 The interior was a bit disappointing compared with the exterior; no colors, just black plastic and gray plastics. But it did have a fancy digital instrument panel and a touch-screen controlled infotainment system that plays movies when you drive. Almost every new LSEV has that. There is no setting that stops the movie from playing when the car is on the move. That wouldn't be cool, right? It has SD and USB slots.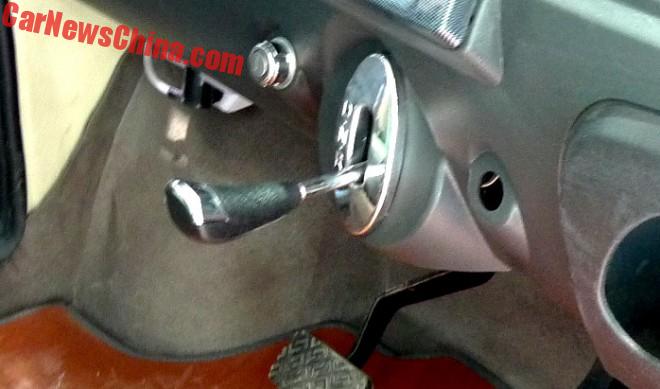 Drive selector sticks horizontally into cabin. Don't crash; not very nice for the knees.
Specs! Small she is: 2100/1420/1500. It has a range of 140 kilometers and a top speed of 45 km/h. Power comes from an electric motor with a hefty four (04) horsepower, mated to a old-school 60 volt lead-acid battery. Price for all this pretty starts at 18.900 yuan or $2738.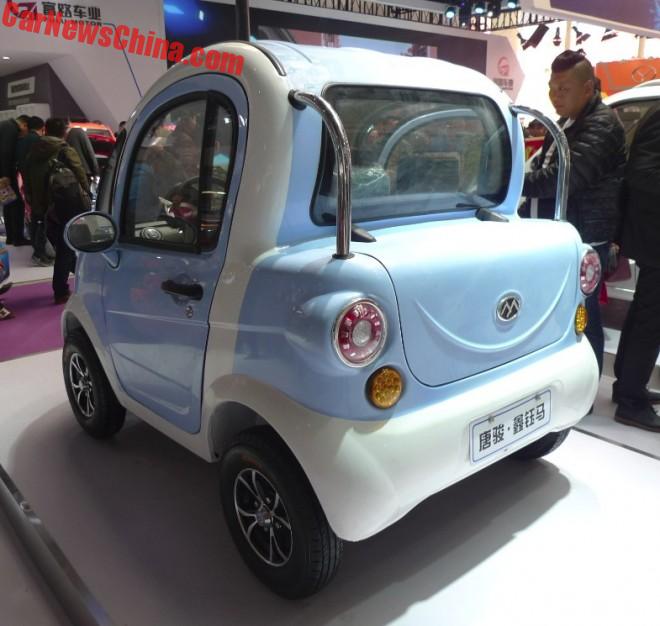 It has large mirrors, a trunk with a smile, fuzzy rear lights, and iron bars connecting the roof with the rear fenders.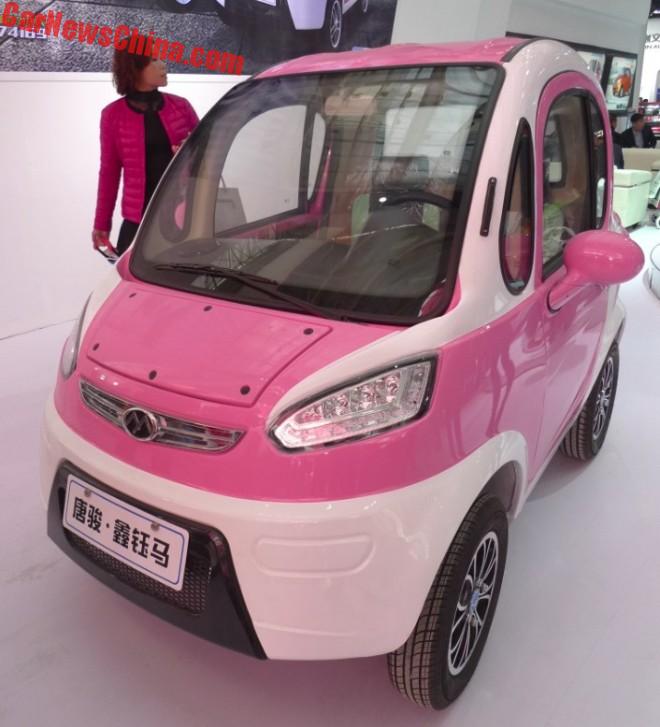 Lady in pink was looking for a matching vehicle. Well, there it is!