Here we have the final production version of the Citroen C5 Aircross, Citroen's new hip-ish mid-size SUV. The C5 Aircross will be launch on the Chinese car market later this month. Price will start at 157.800 yuan and and at 223.800.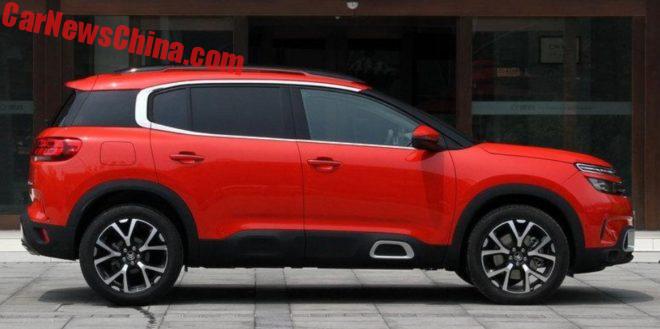 It sure looks very nice in red with a trendy floating roof, a blacked out D-pillar, and a heavily chromed window frame. It has air cushions on the doors, the one up front in a gray frame.
The Citroen C5 Aircross is based on the PSA EMP2 platform which also underpins the Peugeot 4008, known as 3008 elsewhere.
At launch the C5 Aircross will be available with the same engines as the 3008/4008: a 1.6 turbo with 167hp and 245nm, and a 1.8 turbo with 204hp and 280nm, both mated to a six-speed automatic. Sources say that Citroen is working on a 2.0 turbo version, a hybrid, and an LWB seven-seat version (like the Tiguan L / Allspace).
The 1.6 turbo will be designated 350TPH and the 1.8 turbo 380TPH.
The Chinese name for the C5 Aircross is Tianyi. It is made locally by Dongfeng-PSA, the joint venture that also makes the 4008.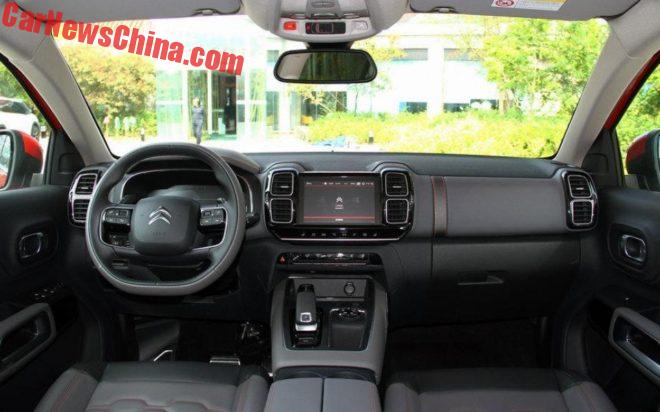 The interior looks a tad too dark compared with the exterior. Lighter colors would help a lot. Happily, Citroen will also offer other schemes, including this juicy red over black one. The steering wheel has a flat bottom and top and very racy thumb grips. The air vents have an interesting shape, seemingly divided into two parts.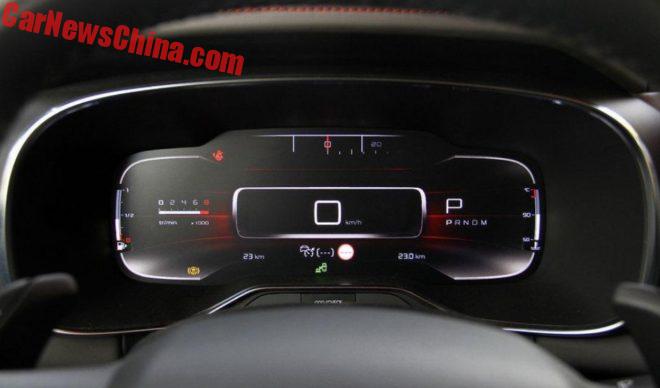 A fully digital 12.3 inch instrument panel.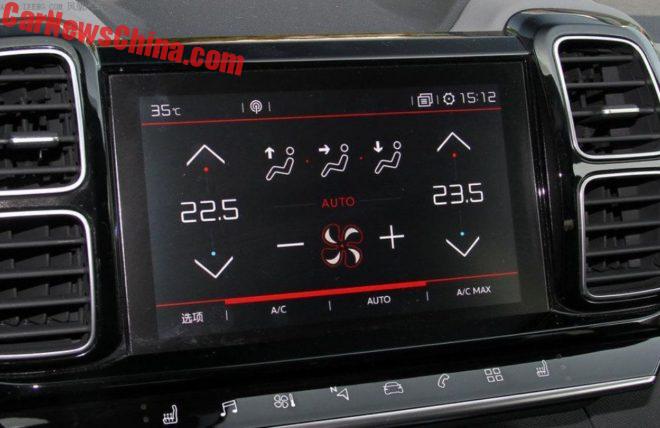 An eight inch touch screen for the infotainment.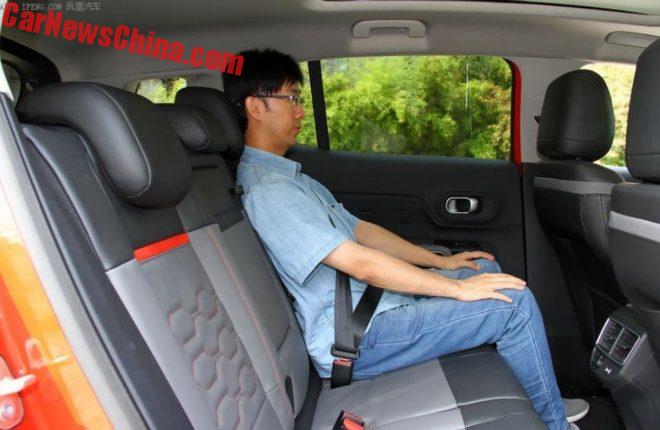 Enough space for 2.5, as this gentleman kindly demonstrates.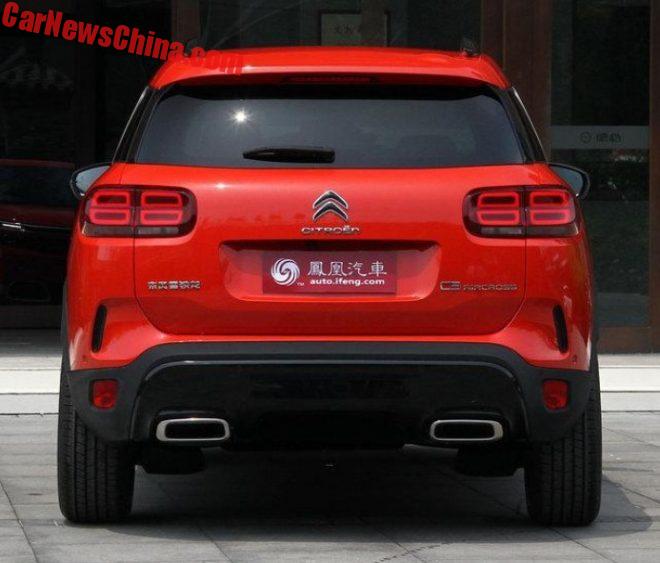 Great looking lights and two shiny pipe tips, but only the right one is real.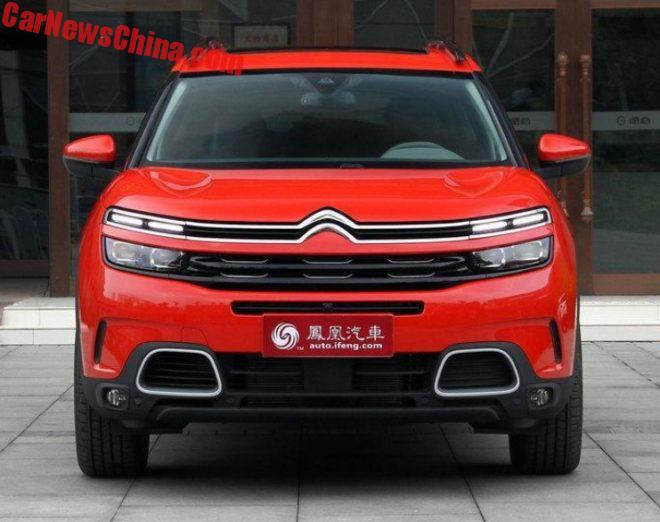 The front end is a bit busy and heavy and the eye, with the Citroen badge almost on the bonnet and the large gray-edged air vents in the low end of the bumper. But the light look great again. Citroen must have hired a very talented light designer. May there be more light.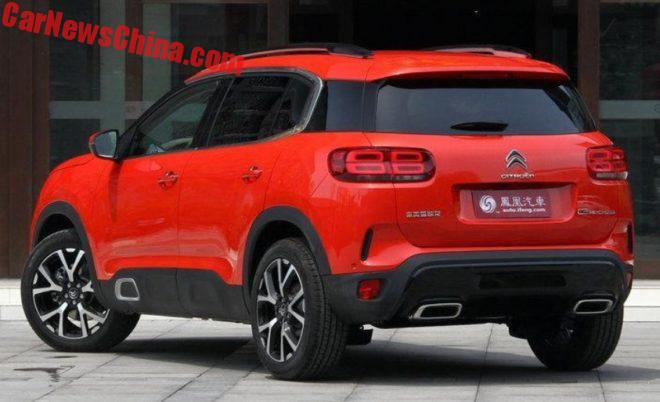 There is a lot of buzz about the Citroen C5 Aircross, people seem to like its 'different' design. Price and engines are good too, so we bet this new SUV is going to be a stellar seller for the French.