S7 SUV has been launched on the Chinese car market. The GS7 is the smaller five-seat sister of the larger seven seat Trumpchi GS8. The GS7 has been redesigned from the C-pillar onward to the rear, and the lines, especially the third-side window, look less balanced than on the GS8. Nevertheless, it is still a great car to look at.
The front and rear light units are work of art. The grille is big 'n shiny and the whole car has a muscular feeling to it. The interior is very neat too, with high quality materials, neat fake-carbon trim, and big black leather seats.
Engines: a 1.8 turbo with 188 hp and 280 Nm and a 2.0 turbo with 201 hp and 320 Nm, only 13 hp and 40 Nm more. Nothing bad with the engines themselves, just a bit odd the range-point of view; the engines are too 'close' to each other. A 1.6 turbo and a 2.0 turbo would have made more sense, or a more powerful 2.0 turbo.
Price for all this pretty starts at $22,800 and ends at $32,000 (prices in U.S. dollar converted from Chinese yuan).
The Trumpchi GS7 will be exported to Europe and the U.S. in the not-too distant future, but without the Trumpchi brand name.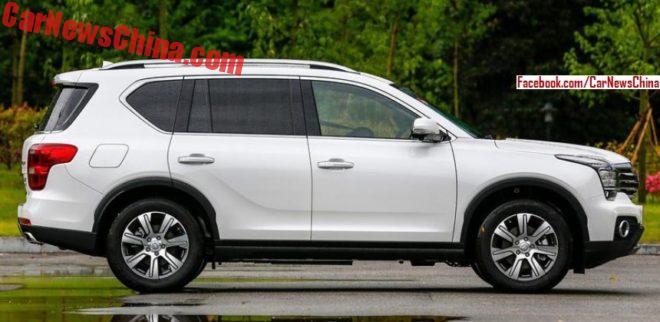 GS7.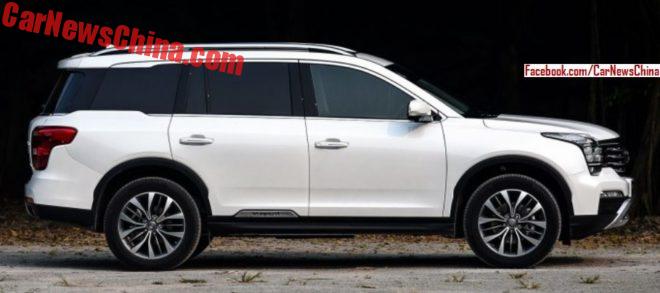 GS8.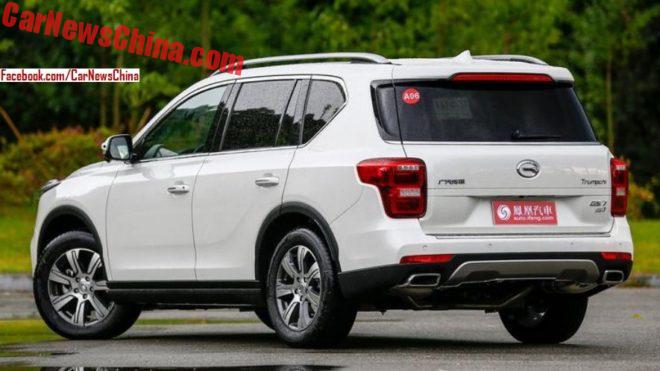 Exhaust pipes are not very well integrated in the bumper.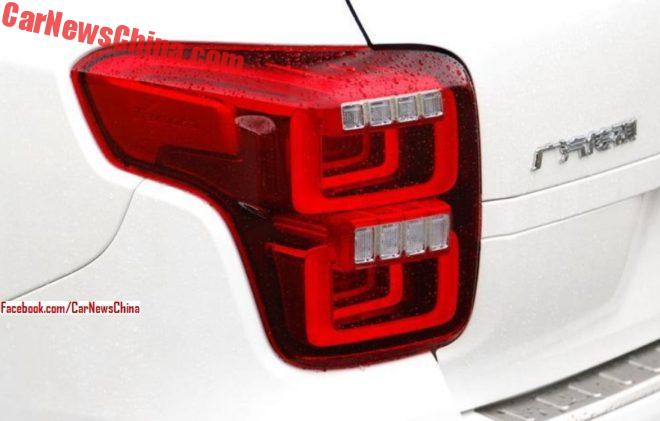 Another work of art.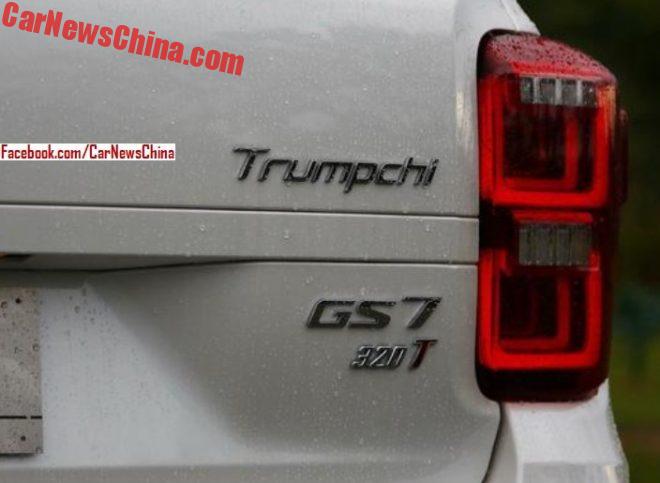 The Trumpchi name remains for the Chinese market. 320T, with a red T, stands for the 2.0 turbo. The 1.8 turbo is designated 280T.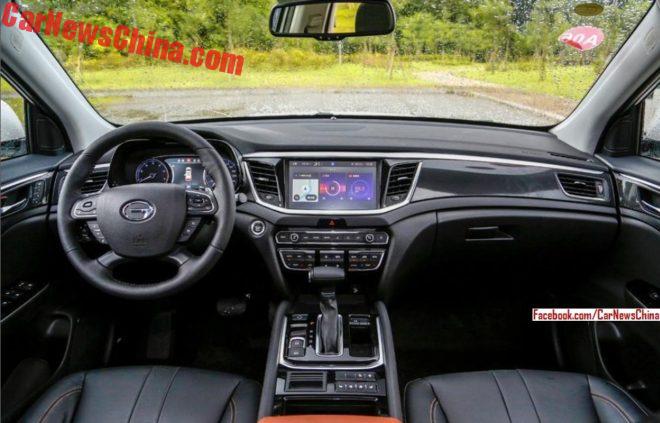 The instrument panel has analog dials, which is a rarity these days in new Chinese SUVs in this segment. Most are fully digital now. The steering wheel looks strangely old fashioned, more 2007 than 2017, and there are far too many buttons on the tunnel and stack.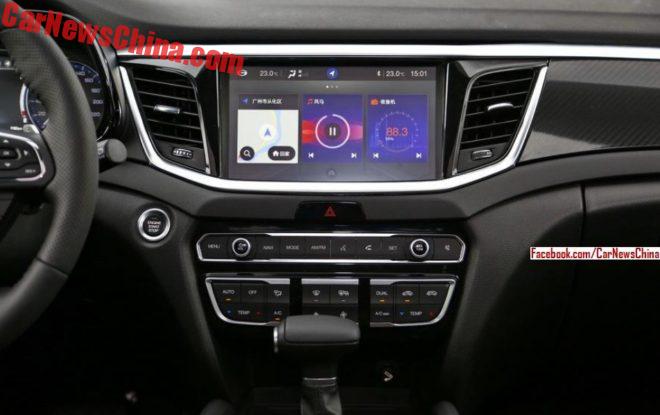 The graphics look great, but it is only 8 inch.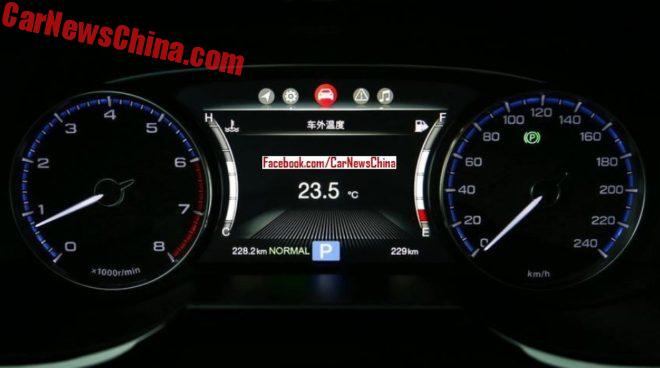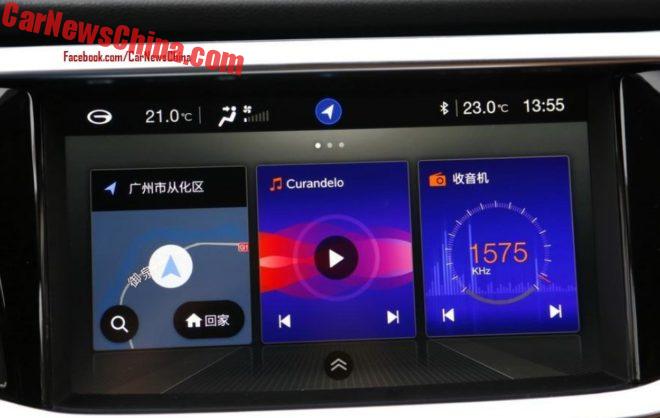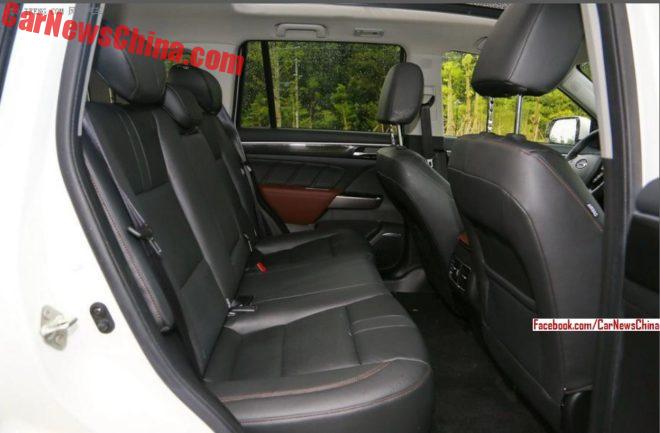 Easily enough space for 3.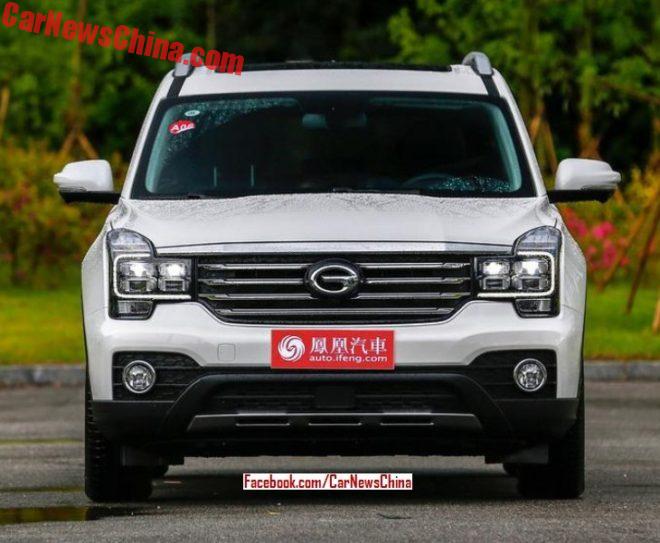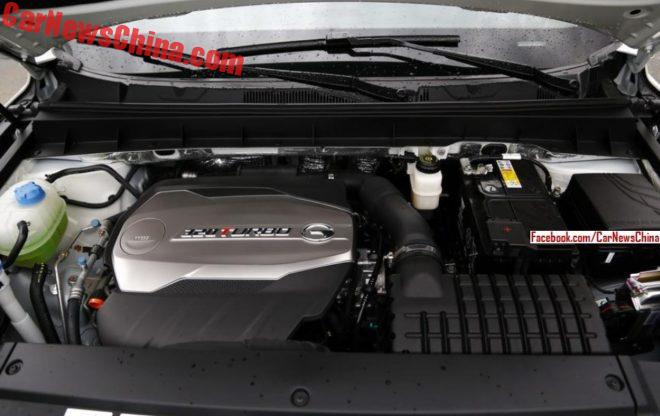 The 2.0 turbo engine.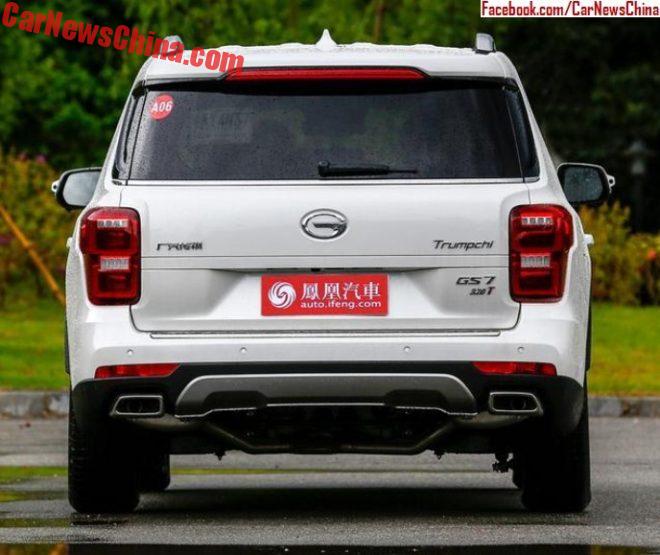 Lower bumper section is a bit of a mess. Something to fix for the first facelift.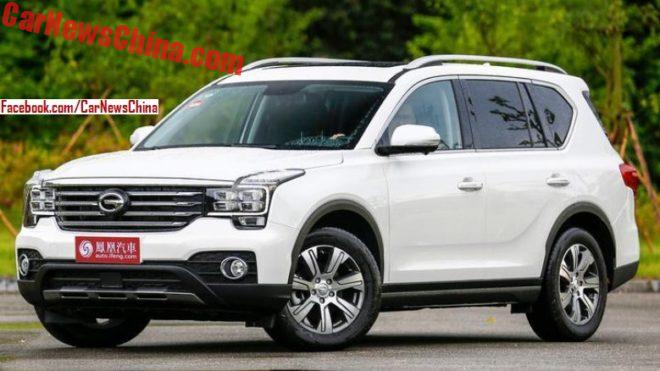 The new Guangzhou Auto Trumpchi GS7 SUV.