This is the new Zotye Domy X7S, and it has the largest grille we have seen on a Chinese production car so far. The Domy X7 S is a sporty version of the Zotye Domy X7 SUV. Domy, Chinese name Damai, is a series of mid-range SUVs under the Zotye umbrella.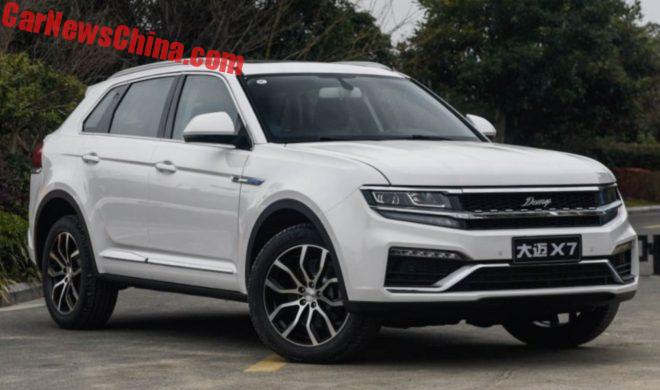 This is the regular Domy X7, sporting a simpler snout. Price starts at 89.900 yuan and ends at 161.900 yuan. Engines: 163 hp 1.5 turbo, 177 hp 1.8 turbo, and a 190 hp 2.0 turbo.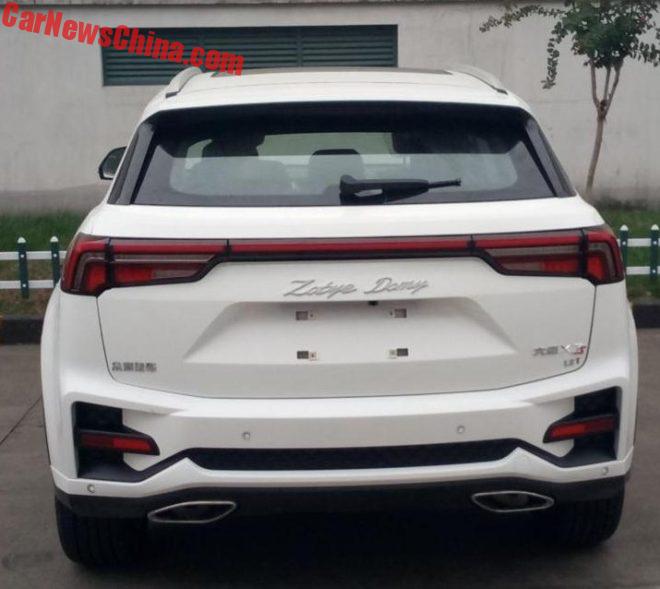 This is the X7S again, compare with regular X7 below. Rear door and bumper section are totally different. Exhaust pipes look a bit odd. The X7S will be available with the 1.8 turbo and the 2.0 turbo. Prices will be slightly higher than for the regular car, but really not that much. Loads of Chinese car makers sell these 'sport' versions with a different grille and usually they are just a few thousand yuan more expensive at launch, and a few months later they will cost exactly the same as the standard car.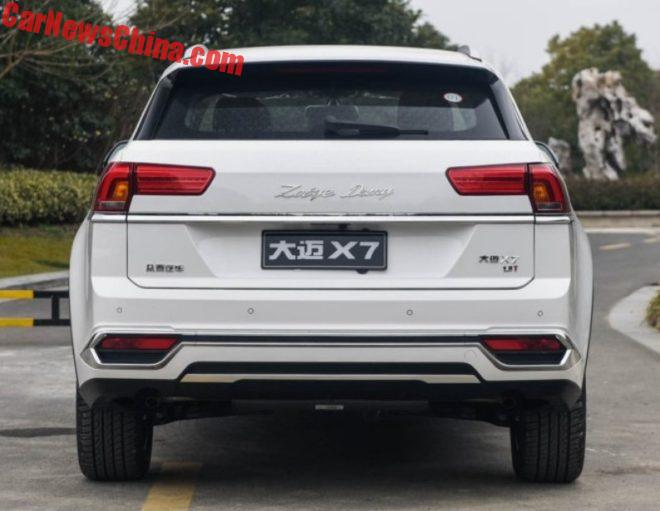 Regular Domy X7.