Chinese EV startup unveils Byton Concept
This stealthy space ship is the new Byton Concept, a concept car previewing an upcoming full-electric SUV that will be sold under the Byton brand. The company calls it a SIV, which stands for Smart Intuitive Vehicle.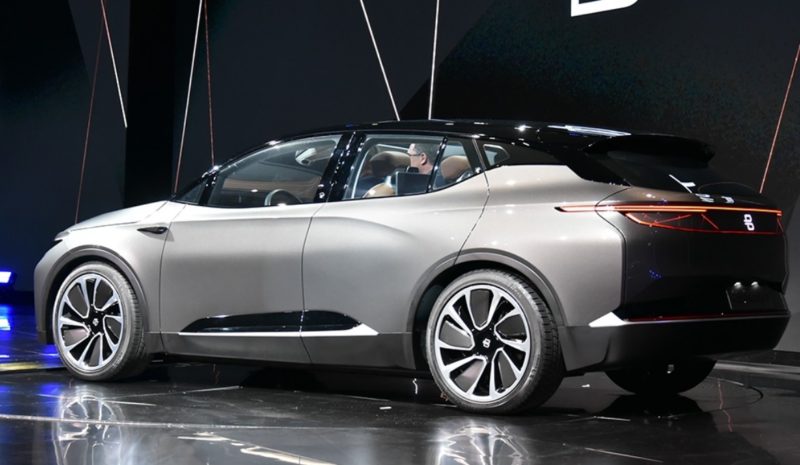 The production version is scheduled to hit the Chinese car market at the end of 2019 for about 300.000 yuan ($46.000).
The new Byton brand was founded earlier this year by a team of mostly German executives who mostly used to work for BMW. The company is headquartered in Nanjing with offices in Beijing, Shanghai, Hong Kong, Santa Clara, and Munich. The factory will be in Nanjing as well.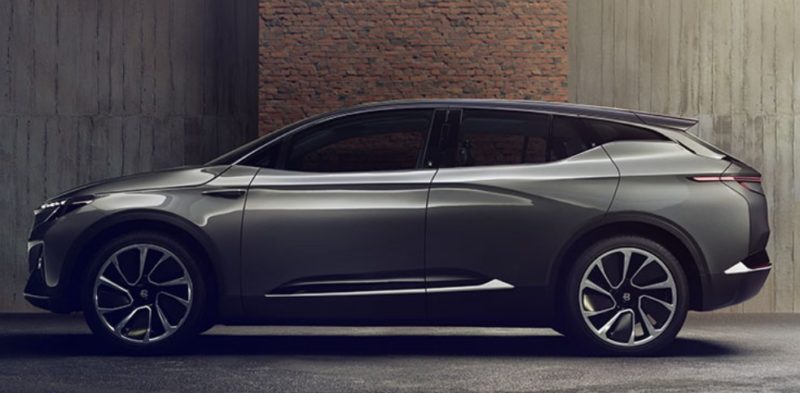 The production version will be available with rear-wheel drive and with four-wheel drive. The RWD version will have 272 hp and 400 Nm, a 71 kWh battery, and a 520 km range (250 mi). The AWD version will have 476 hp and 710 Nm, a 95 kWh battery, and a 520 kilometer range (325 mi).
Size production car: 4850/1960/1650, and a wheelbase of 2945.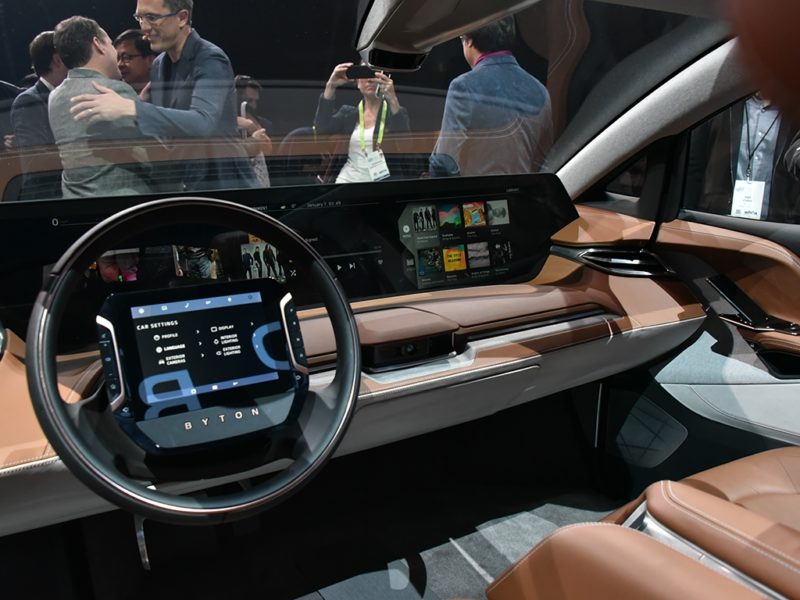 The centerpiece of the whole car is its dashboard. The dash is a screen measuring 1.25 meter by 25 centimeters. This screen is called the Shared Experience Display, or SED. The driver can control the main functions of the screen by a 9 inch touch screen on the steering wheel.
Naturally, the SED is connected to the cloud 24/7. Byton claims the system will have a speed of 1000 (one thousand) megabyte per second.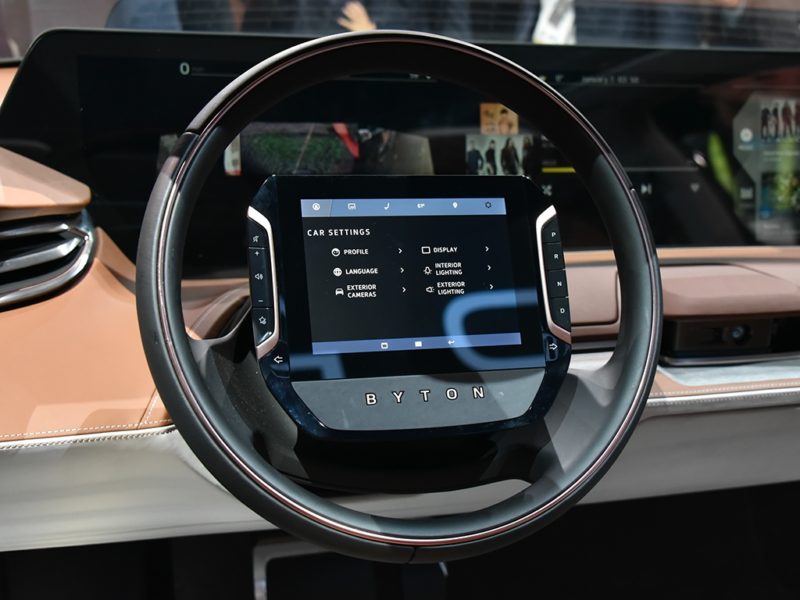 When launched the Byton will have L3 autonomous driving technology. This will gradually be upgraded to L4 by 2020. The platform that underpins the SUV will also be used for two electric MPVs that will hit the market in 2021 and 2022.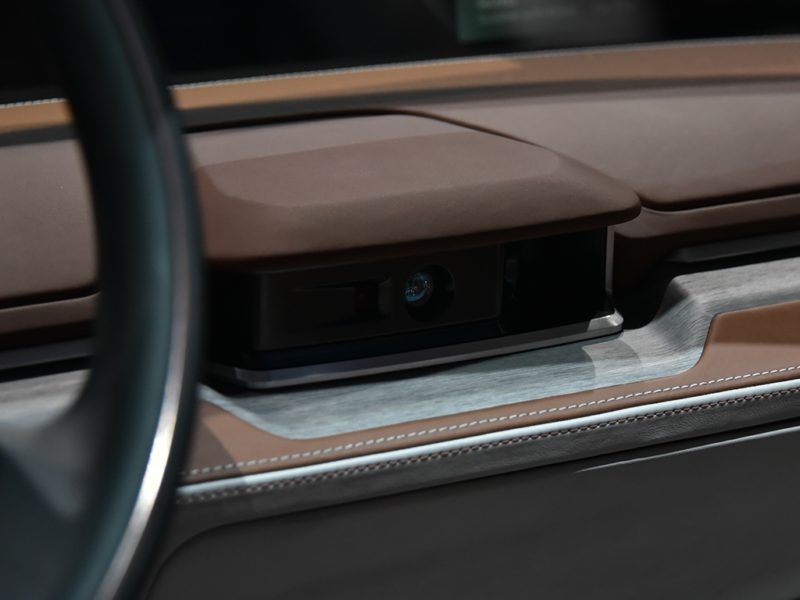 The 'Byton Life' infotainment system will be able to track the health of its passengers; it can measure weight, heart rate, and blood pressure. Based on those data it can suggests exercises. The system can also turn the car into a meeting room, ready for conference calls with any office anywhere on the planet.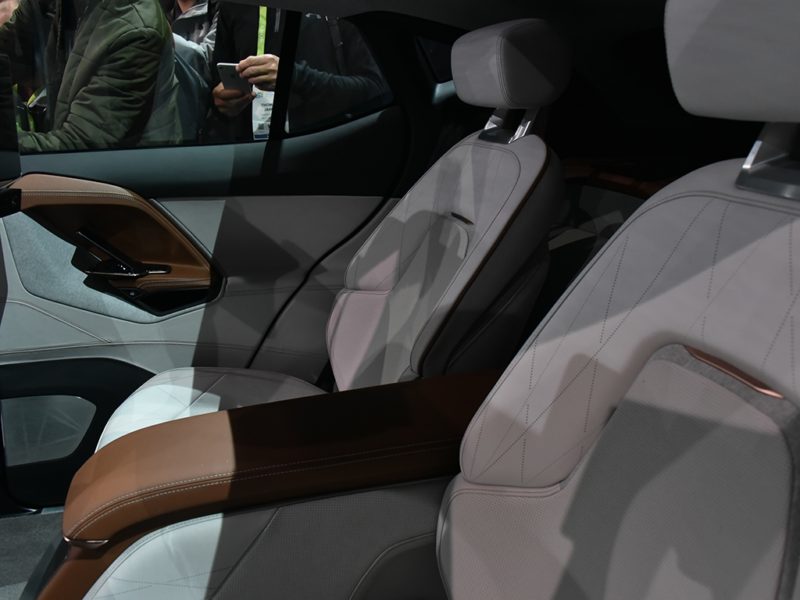 The concept is a 2+2 with captain seats in the back. The production car will also be available with a bench.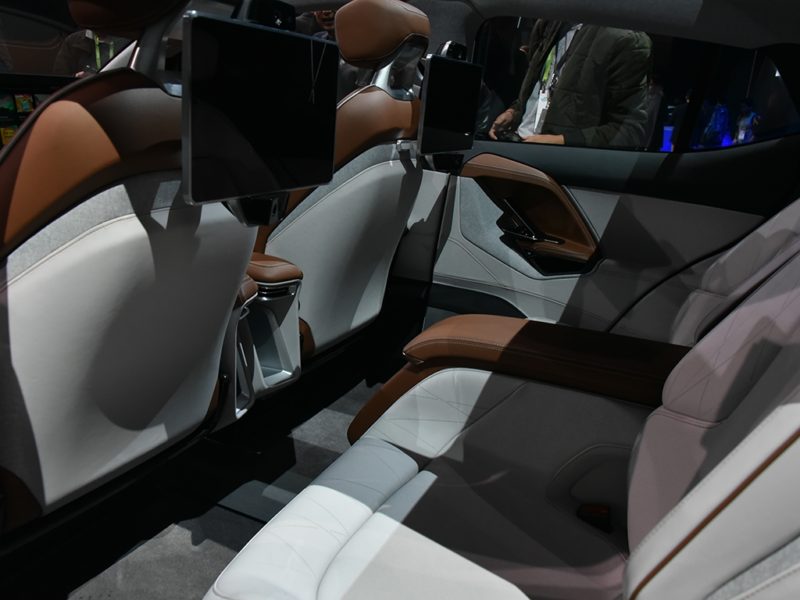 The passengers have their own screens for entertainment.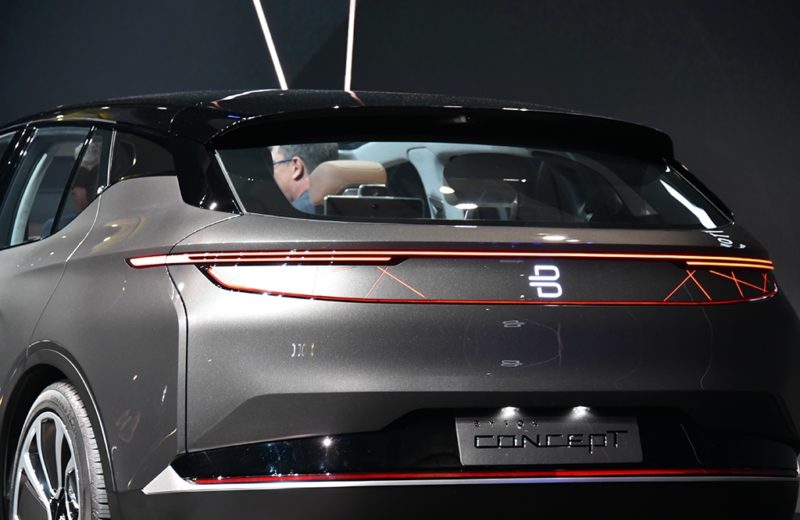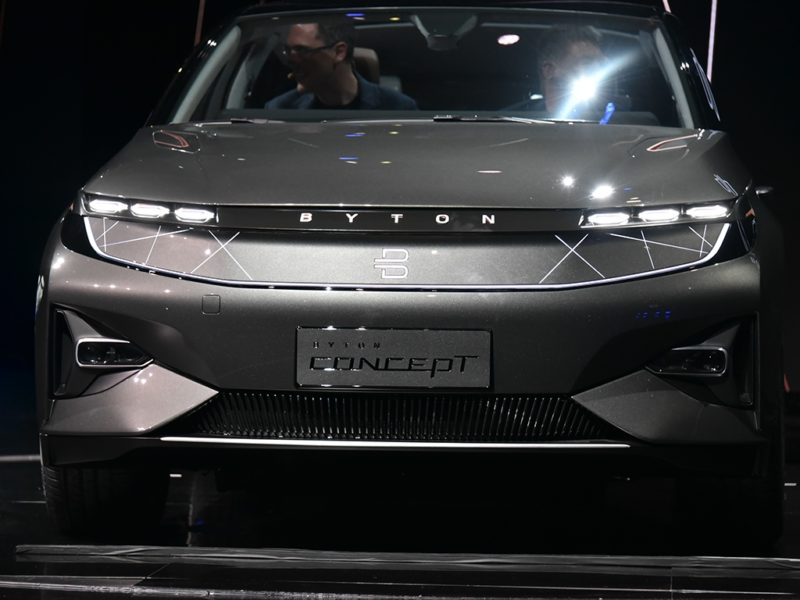 A beautiful car with innovative technology. Byton is a promising brand for sure. They appear to be well-funded and well-staffed, so they should be able to get the SIV to the market. But it is one of many similar startups with very similar cars. To succeed, they got to show they got something truly special.