A wondrous white second generation Seat Ibiza, Spotted in China in the Sanlitun area in Beijing. The good Spaniard was in perfect shape, fitted with sporty five-spoke wheels and darkened windows.
The second generation Seat Ibiza was made from 1993 until 2002 with a facelift in 1999; this is a facelifted car. The Ibiza was available as a five-door and as a three-door hatchback.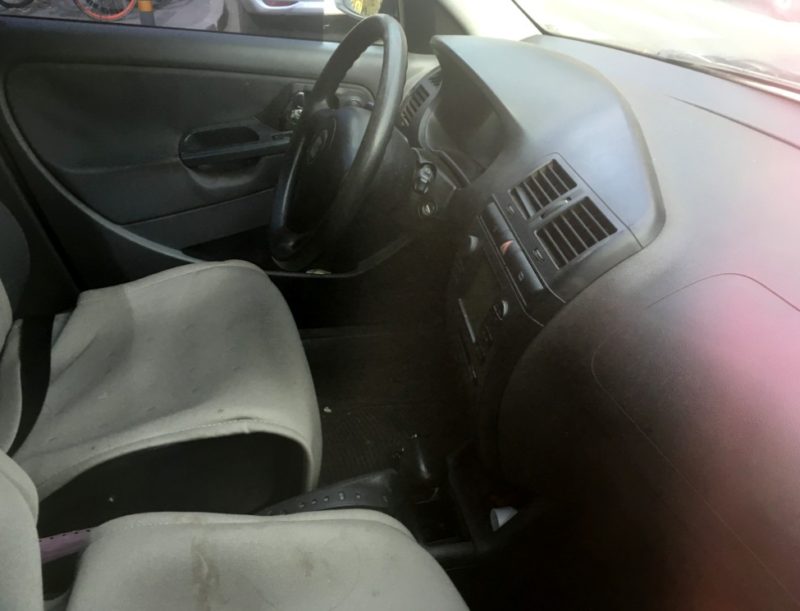 The interior was in good shape too, completely original and nothing seemed broken. White seat covers are after market, protecting the original cloth.
There were many engines, petrol and diesel. Sadly I wasn't able to check under the bonnet of this white car, and there were no engine badges. But we can be sure it is a petrol since diesel-powered passenger cars are largely forbidden in Beijing. The smallest petrol engine was a 1 liter four with 50 hp, the largest a 2.0 with 150 hp.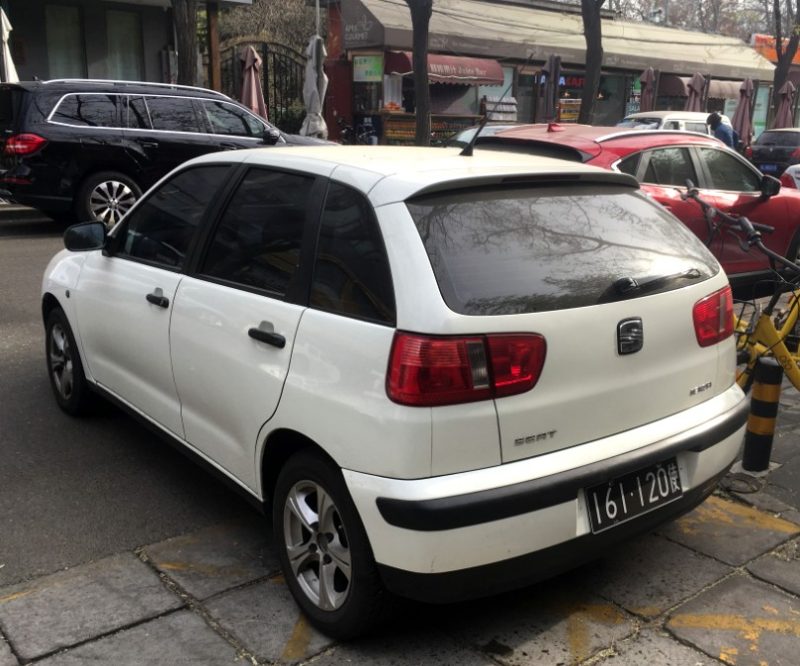 Design has stood the times very well. The license plate is from the embassy of Kazakhstan, so somebody who works there has a good taste. Let's hope that person has deep pockets too because maintaining the Ibiza won't be easy. It wasn't officially sold in China and neither was the related Volkswagen Polo MK3. Parts and expertise will be very hard to get.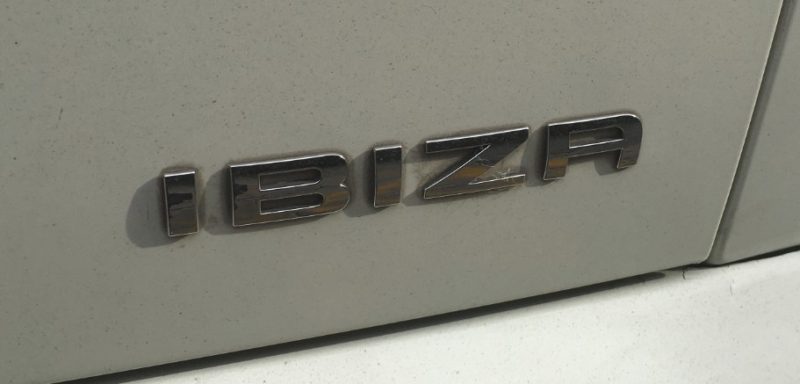 Wheven I see this name I just want to go to the beach. Sadly it is just plus-1 degree Celsius in Beijing today. Warm for the season, but too cold to swim.