Jeep Grand Commander
Only China gets the seven-seat Jeep Grand Commander
The new Jeep Grand Commander will be launched on the Chinese car market on May 17. The Grand Commander is a seven-seat SUV that will only be marketed in China, where there is a lot of demand for seven seat cars.
Price will range from 239.900 to 330.800 yuan ($38.120 – 52.580).
The Grand Commander is the production version of the Jeep Yuntu Concept. It is manufactured by the Guangzhou-Fiat joint venture. It will be positioned above the locally made Jeep Cherokee. Chinese name of the Grand Commander is Da Zhihuigan, literally Big Commander'.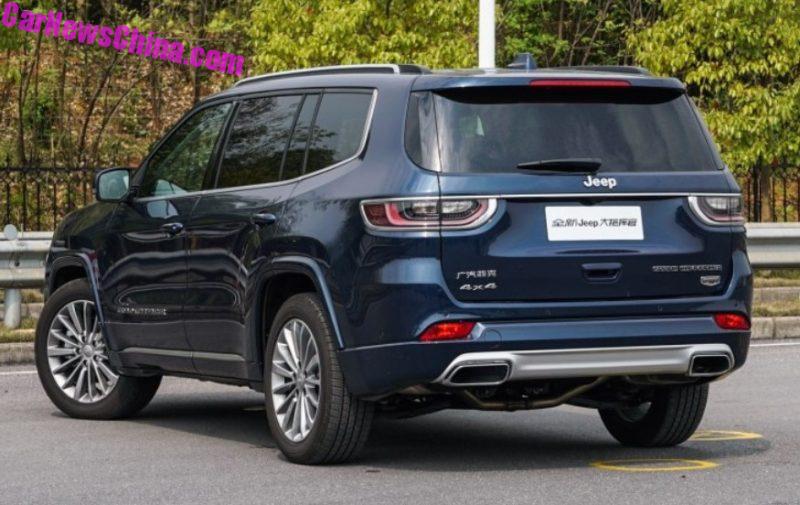 In China, the Grand Commander will compete with cars like the Volkswagen Teramont, the Ford Edge, and the Toyota Highlander.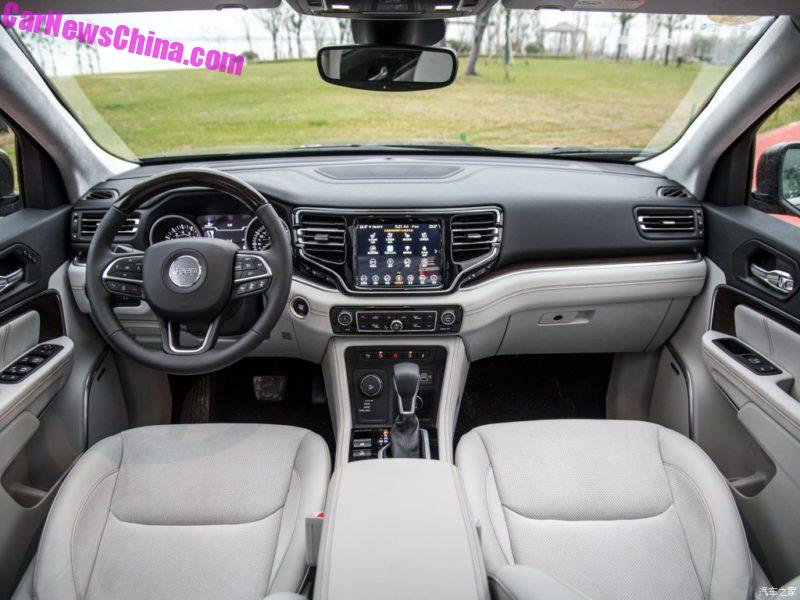 The interior is a bit of a disappointment, looking outdated already. There are simple analog dials and, wait for it… an 8 inch touch screen! Eight inch! Even Volkswagen gets 'm bigger these days.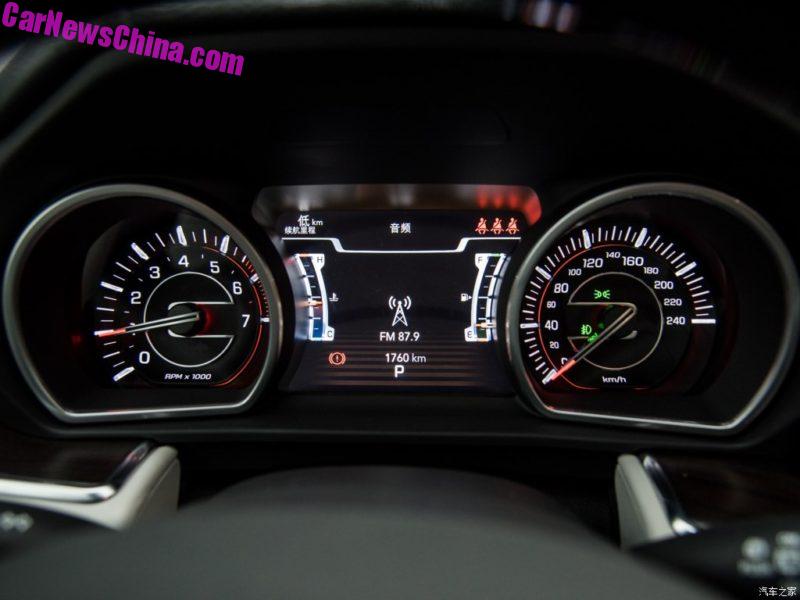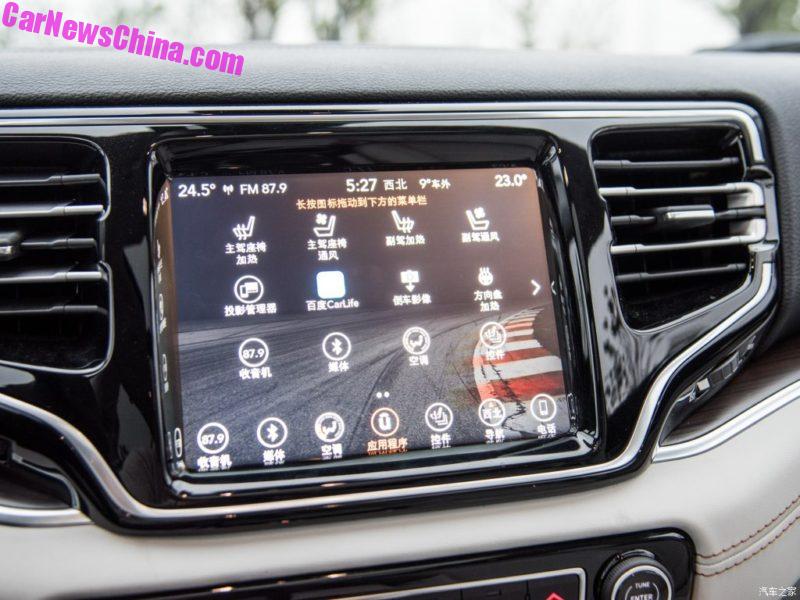 The icons look like those found on a 2009 Apple telephone. Nice at the time for sure, but hopelessly outdated today.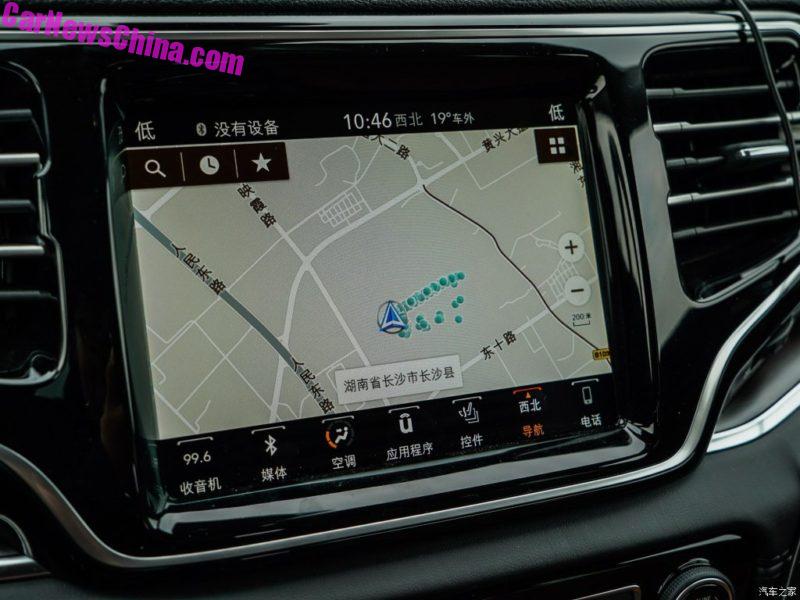 And pretty much the same goes for the map display. It's 2018! Details! 3D!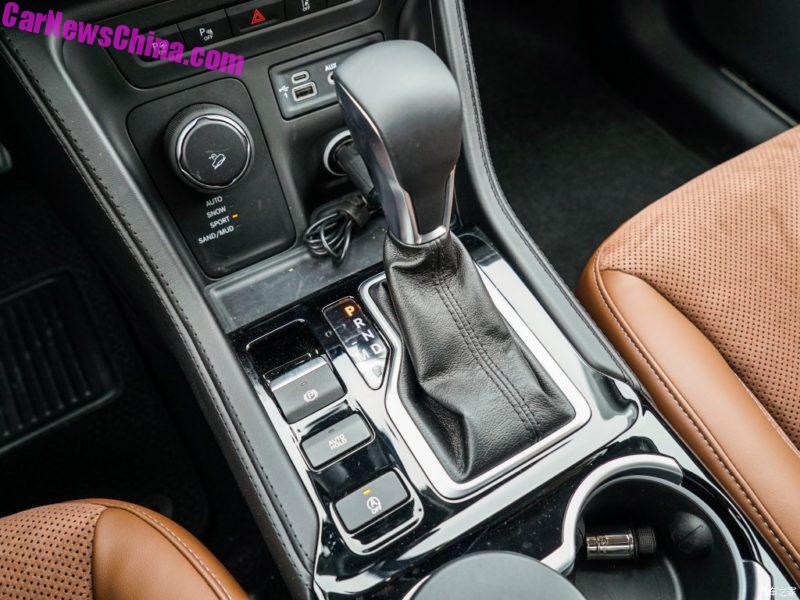 Another problem is that the Grand Commander will not be available with a V6, unlike its competitors. The Jeep is turbocharged 2.0 four-cylinder only: one with 234 hp and one with 265 hp, both mated to a nine-speed automatic, sending horses to all four wheels. A V6 still has loads of snob-value in China; every other Teramont I see is the 6-cylinder variant.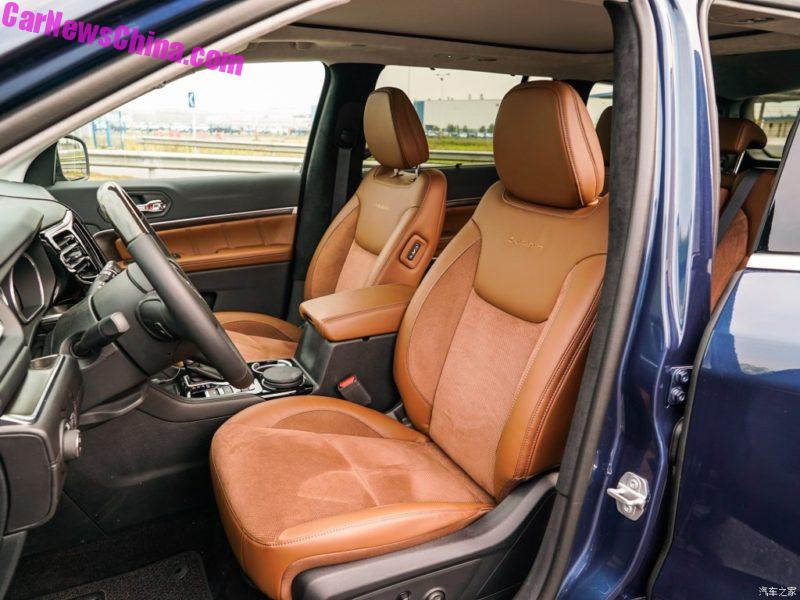 Jeep however grabs some points back with the seats. They really look great. Cowboy inspired, it seems, cow hide style. Very nice color and design.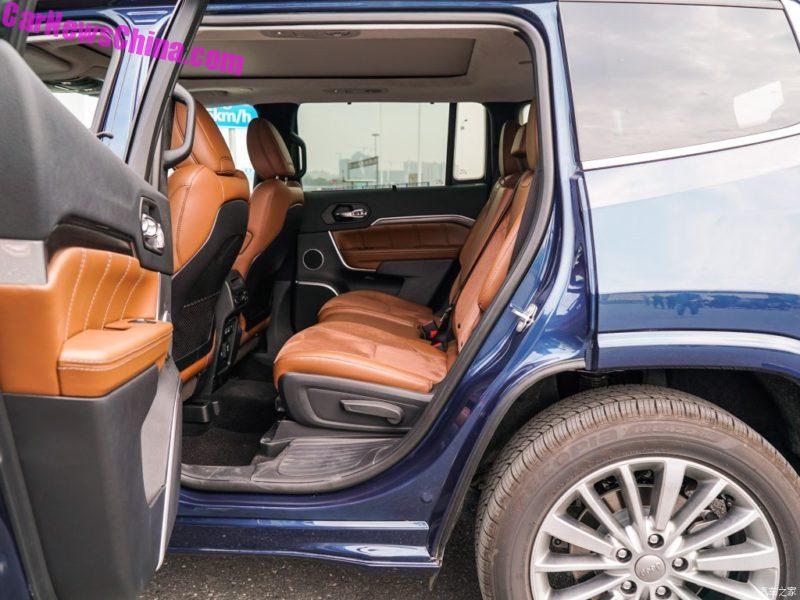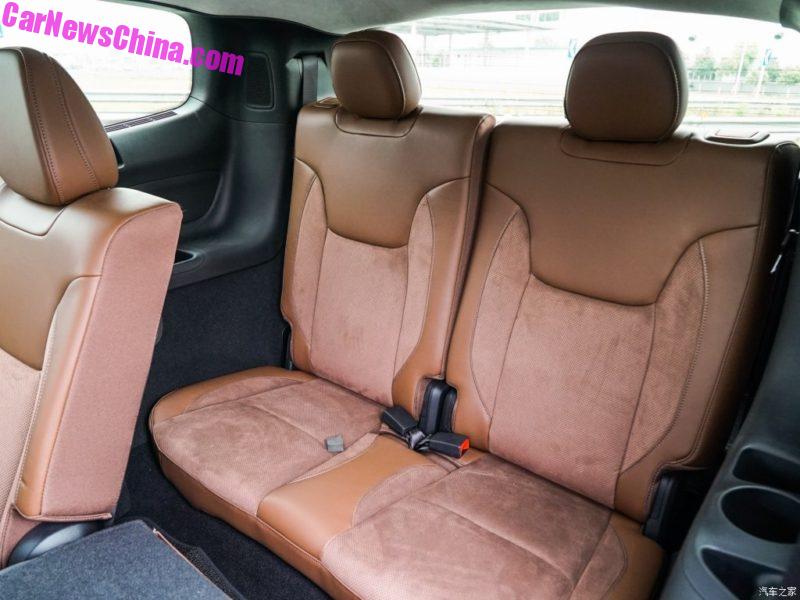 Enough space for two adult cowboys on the third row.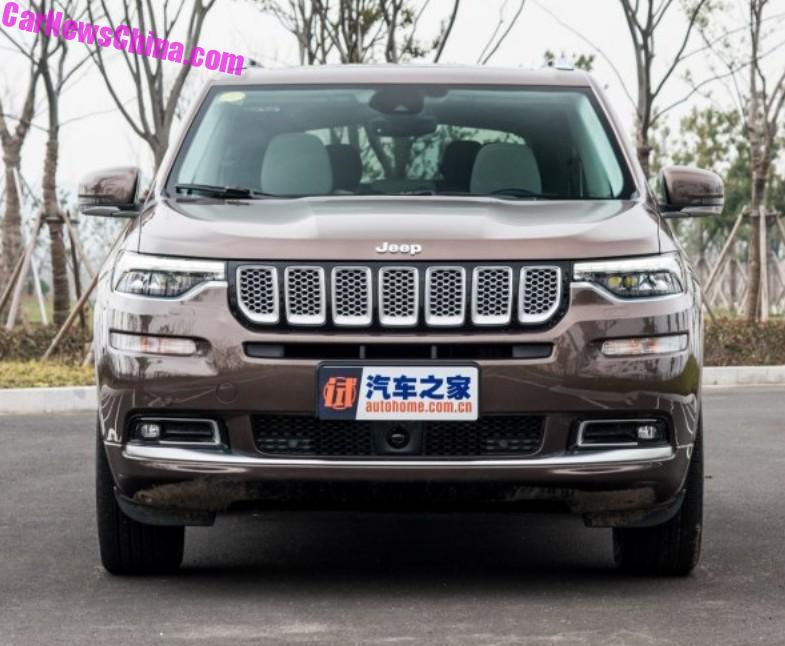 Jeep has this world famous signature grille design. So what do you do for the status-means-all Chinese auto market? You make that grille as BIG as you can, right? Right? Right?! Right??!!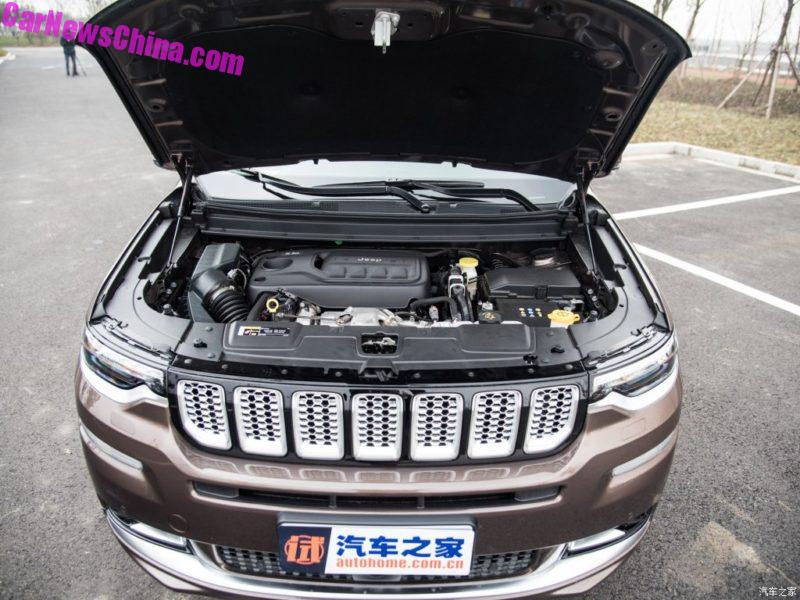 A V6 seems perfectly possible; lots of space under that bonnet.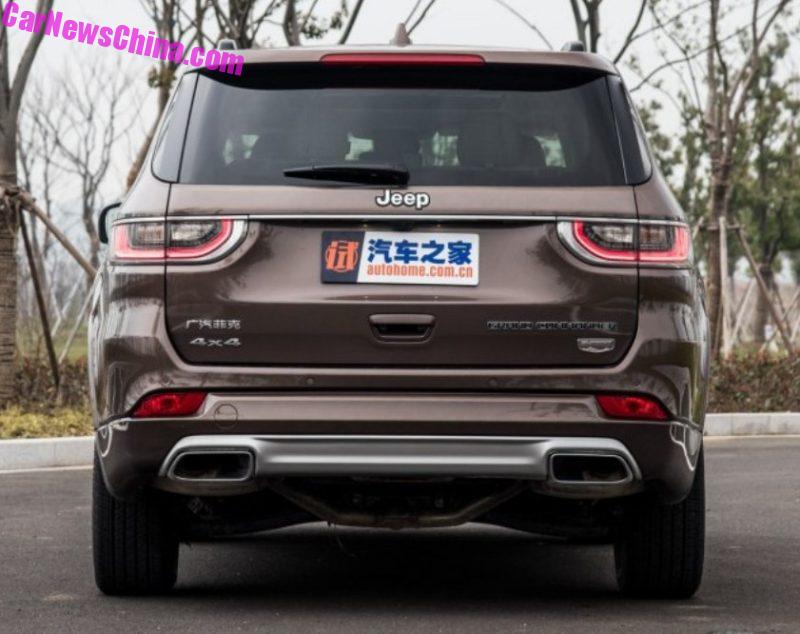 Trim levels include Summit, Longitude, and Limited.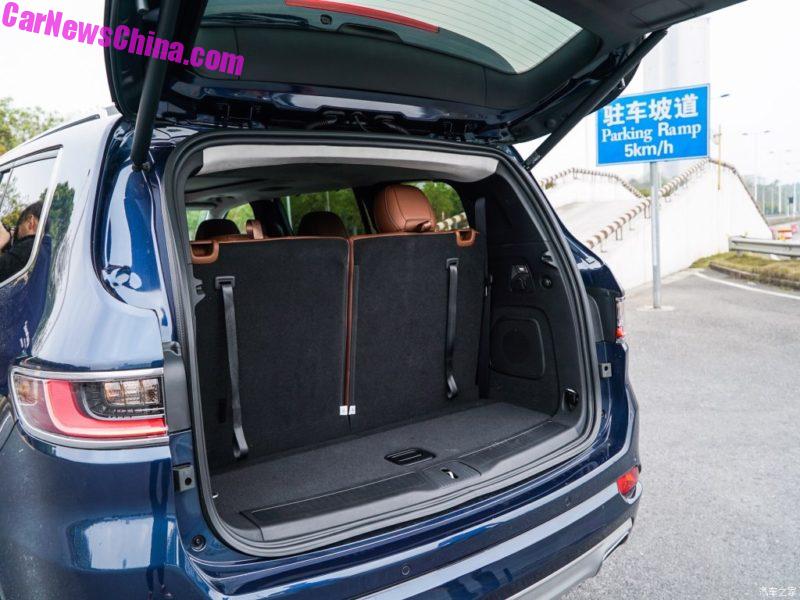 Enough space for a saddle even with the third row up.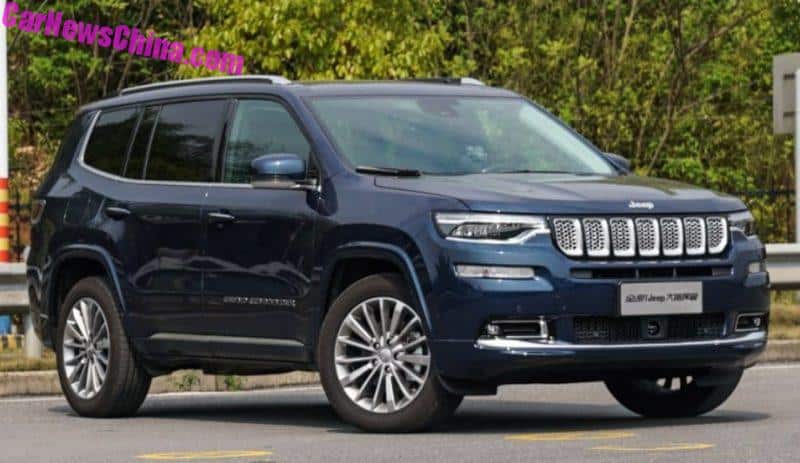 It is a good looking car and it has the popular Jeep badge, but the low tech interior and the lack of a big engine will let the Grand Commander down in the marketplace. This new Jeep is going to be a hard sell. Nice seats though!