Volkswagen Bora
The very first photos of the all-new Volkswagen Bora sedan for China. It stands on the same MQB platform, and is almost exactly the same size, as the new Volkswagen Lavida Plus.
This is the current Volkswagen Bora, based on the rather old PQ34 platform. Engines: 110 hp 1.5 and a 131 hp 1.4 turbo. Price starts at 107.800 yuan and ends at 153.800 yuan.
The bora is made in China by the FAW-Volkswagen joint venture.
Size:
New Bora: 4663/1815/1473, and wheelbase is 2688.
Lavida Plus: 4670/1806/1474, and wheelbase is 2688.
Current Bora: 4562/1739/1468, and wheelbase is 2614.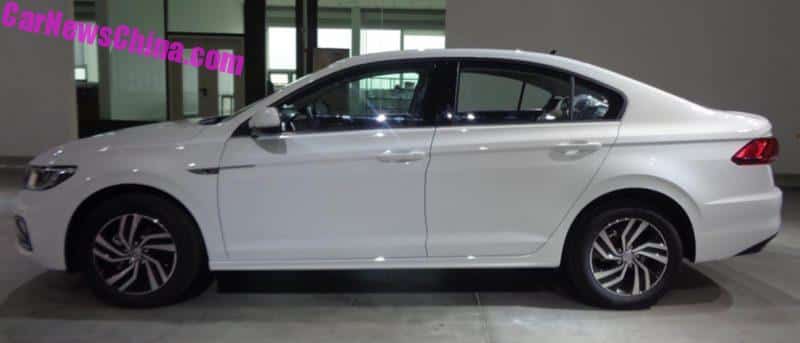 Design is a huge improvement over the current car, which had been facelifted so many times it had become faceless. The new Bora looks modern, clean, and even a bit sporty.
Somewhat strangely, Volkswagen will not put any new engines under the bonnet. The 1.5 gets six horses more for 116, and the 1.4 turbo remains at 150. This non-TSI turbo engine has been used by Volkswagen in China for almost ten years now. Gearboxes are unchanged as well: a 6-speed manual and a 7-speed DCT, but the old 5-speed manual has been deleted.
Even more strangely; the 5-speed has not been deleted for the Lavida Plus.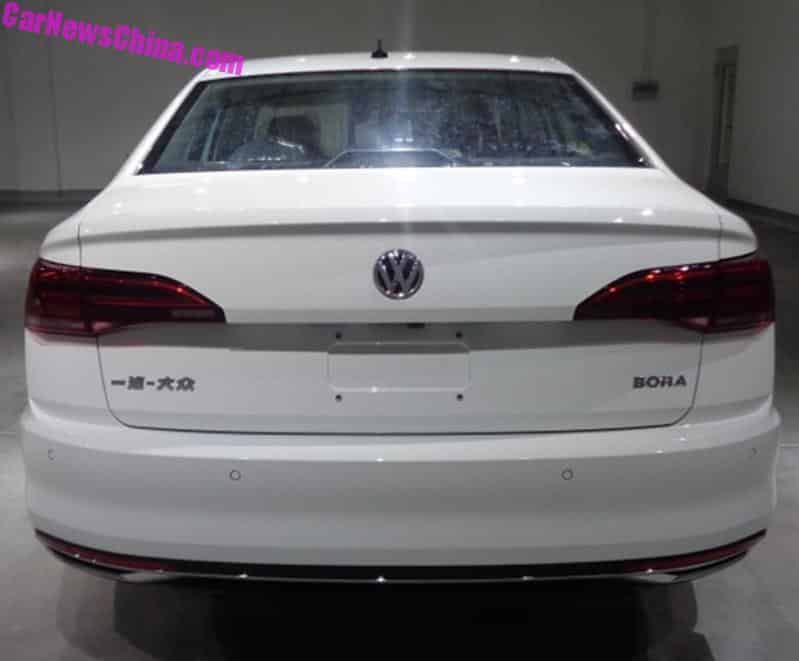 FAW-Volkswagen badge on the left.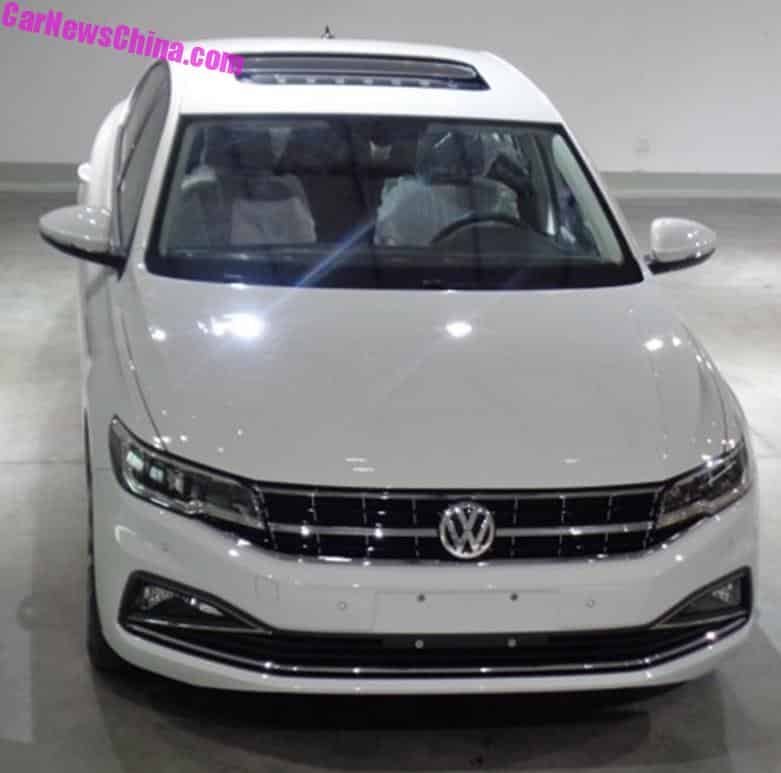 The new Volkswagen Bora will hit the Chinese car market in September. Price will start around 115.000 yuan. The current Bora will continue until then, and probably a little bit longer.