Goodbye, tricycles? Say hello to the tiny electric Wuling E10 van!
Before the Mini EV, Wuling was in the business of small vans and light trucks; it seems their two product paths are now merging as one with the rumored Wuling E10 van.
The last-mile delivery service industry is huge in China, with food and packages delivered affordably and efficiently. Up until now, companies use customized electric tricycles to make their deliveries to the customer; open to the elements, it's time for a more enclosed solution.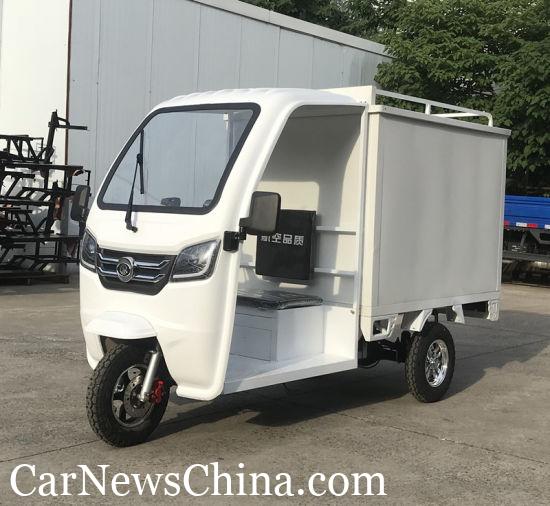 Netizens recently spotted a tiny, boxy, friendly-looking electric van painted in yellow and white. Although it had taped-up logos, the Mini EV steering wheel and big E10 Express lettering on the outside tell us this is the new Wuling E10 van.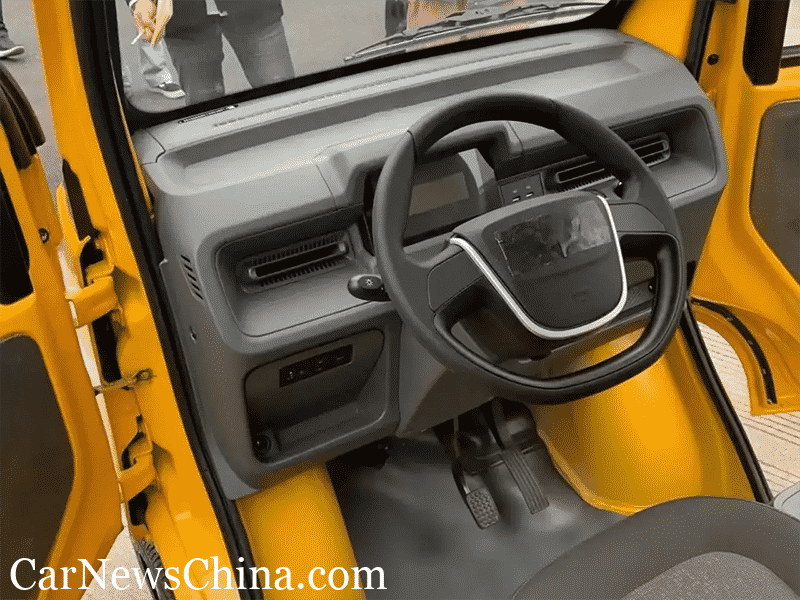 Designed to fit through tight alleyways, the E10 seats just one- giving it a cartoonish tall, and narrow look. A single wiper blade sits above the square lights and friendly face. It reminds me of the coin-operated Postman Pat vans from childhood!
Behind the cabin sits a relatively long cargo box- great for the small packages these vehicles carry; long items may be an issue though, as the cargo box opens to the side.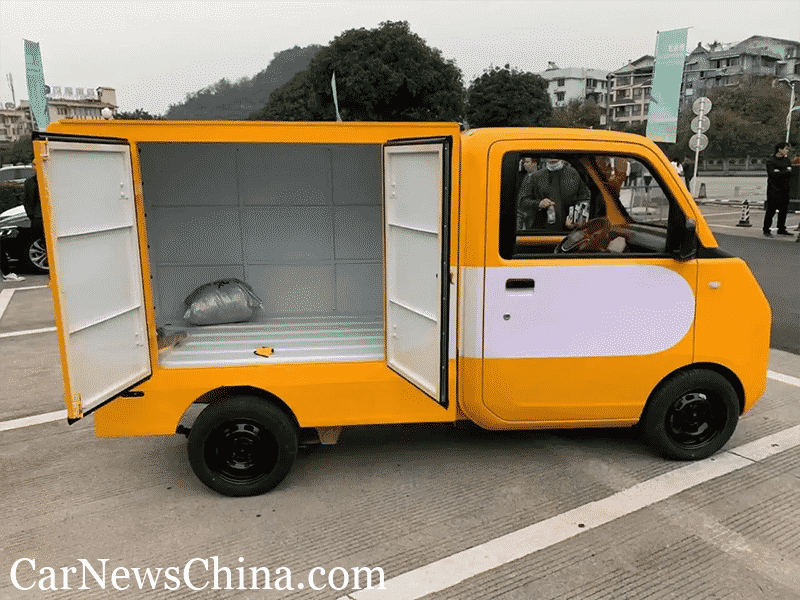 Inside, there is little in terms of creature comforts. Air vents and a USB port should keep the delivery person warm and connected, while real doors should keep them dry and out of the elements; much better than a tricycle!
Even though it's quite crude, the Wuling E10 has a certain fun factor. If sold to the public, I can only imagine the creative modifications we'd see. No word on pricing and performance yet, we'll let you know when we do!
Tiny camper van, anyone?
Sources: SOHU