The massive success of the Wuling Hongguang MINI EV continues to attract ever more competitors into the mini electric vehicle segment. See what a smart naming job Wuling did there..? The latest car maker to join the fray is good old BAW. The company unveiled not one but two competitors: the 3-door BAW S3 and the 5-door BAW S5.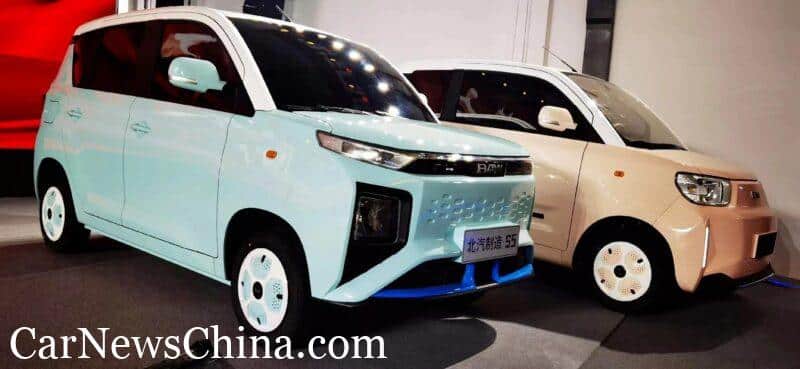 BAW, short for Beijing Auto Works, is now a stand-alone company and no longer part of the Beijing Auto Industry Corporation (BAIC). This allows BAW to stray away from just making stinkin' old 4x4s and move into new territories. As a part of the separation deal, the company can no longer use the 'Beijing' brand name. Instead, they use the BAW name (BAW used to be the company name, with Beijing the brand name). The Chinese name for BAW is 北汽制造 (Běiqì Zhìzào).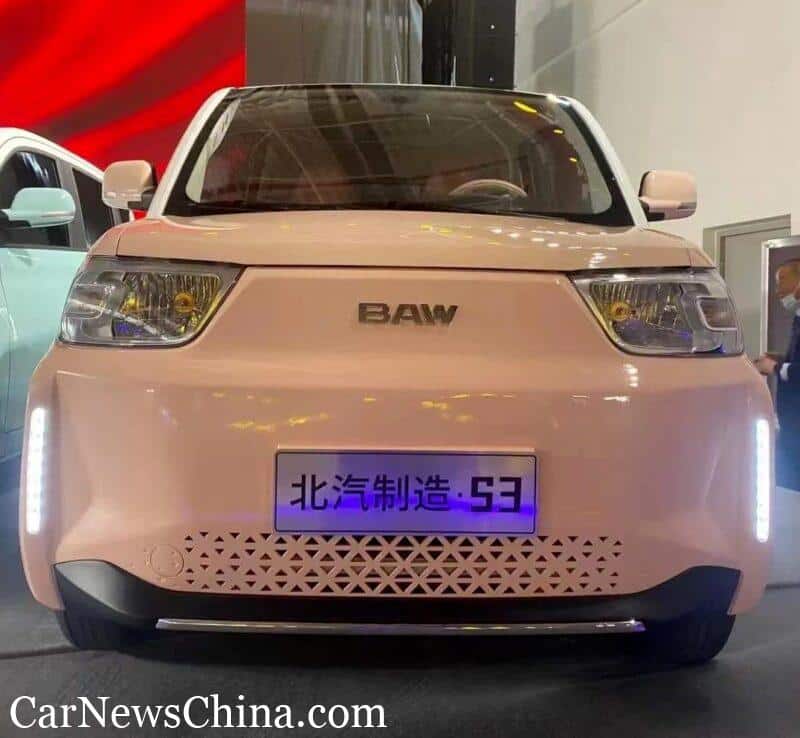 The BAW S3 is very similar to the Wuling in concept and in size. It measures 3151/1498/1585, with a 2050 wheelbase. Design is nice, albeit a little predictable, with a honeycomb 'grille', large headlights, and a trendy two-tone paint job. The car on stage was painted in a vague shade of pink that is very popular in China at the moment.
Power comes from an electric motor with 27 hp, exactly the same number as the Wuling and also the same as the Chery QQ Ice Cream. Torque is 85 Nm. Top speed is 100 km/h. Range is 120, 170, or 200 kilometers depending on battery.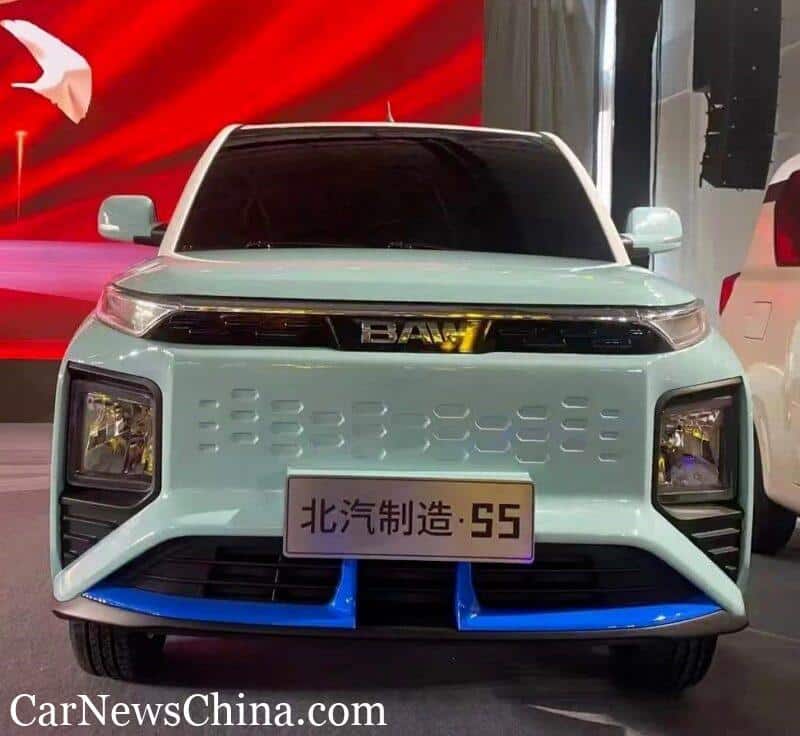 The 5-door BAW S5 is quite a bit larger: 3498/1498/1580, and it has a distinctive design, especially at the front, with split headlights and a racy front spoiler. The S5 uses the same motor as the S3 and there is even more choice for the battery pack, good for 120 km, 150, 200, or 300 kilometers of range.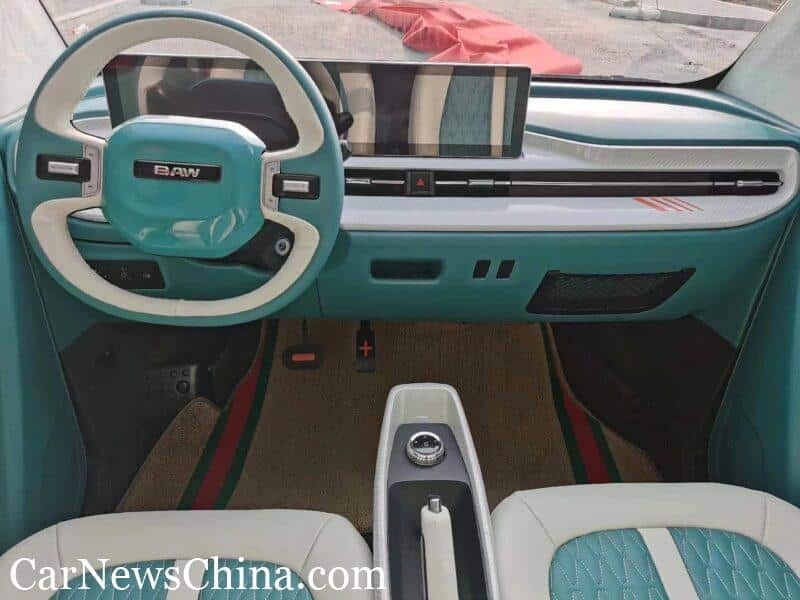 The dash is the same in both cars (S5 shown). It looks very high end for the segment with a twin 10.25 inch screen. One for the instrument panel and one for the infotainment. Lots of hipness: The pedals have + and -, the steering wheel has an oval shape and two colors, there is a net on the passenger side instead of a glove box, and the seats are made of faux leather.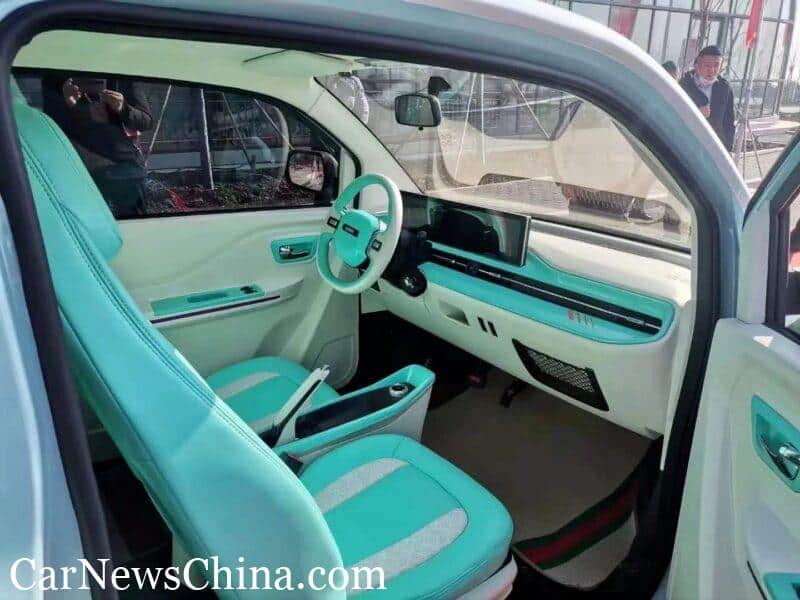 The drive selector sits on the center 'tunnel', just in front of the old-school mechanical handbrake, which looks very out of place in the otherwise modern interior.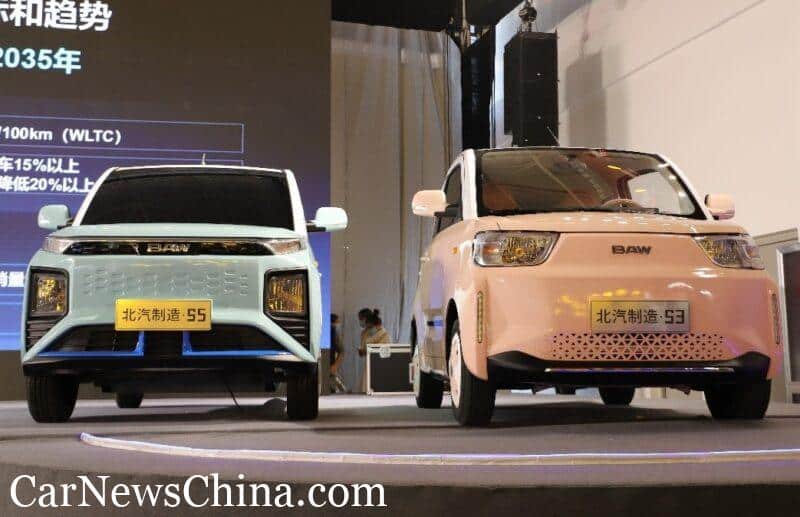 The BAW S3 and S5 will launch on the Chinese auto market within the first quarter. Price of the S3 will be close to the competition, and the S5 will be some 10% more expensive.