The Wuling Hongguang MINI EV is the most popular electric mini car in China. But the massive sales success of the Wuling has awoken the competition, with many new electric mini cars arriving and heading for the market. The so far most serious competitor is the Chery QQ Ice Cream. To defend its position, Wuling has launched a preemptive attack. With ice cream. Real ice cream.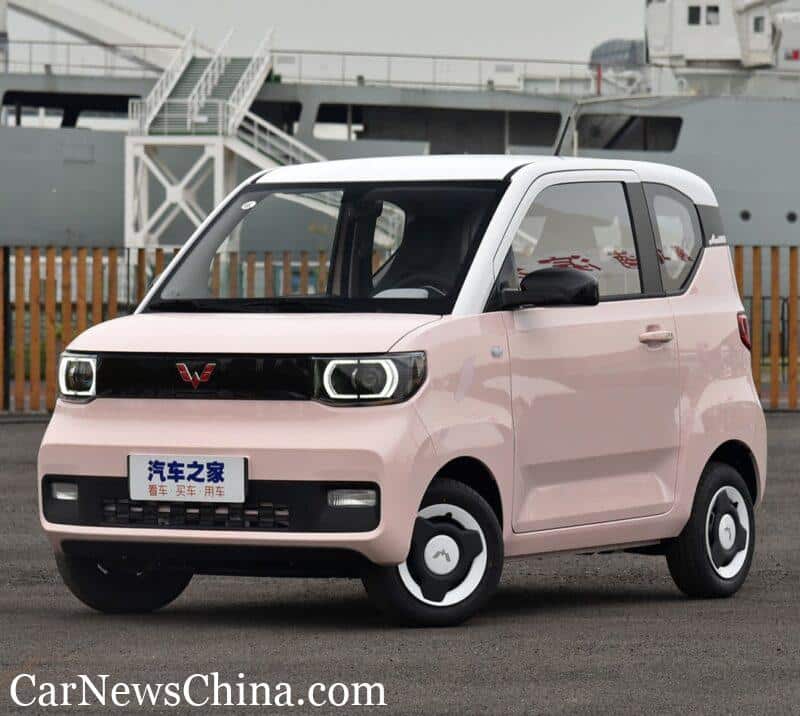 This is the Wuling Hongguang MINI EV Macaron, one of many special editions.
The Macaron name refers to the famous French sweet colored cookies. The MINI EV Macaron is therefore available in Macaron-cookie colors, such as Lemon Yellow, Avocado Green, and White Peach Powder (pictured). It also gets special headlights, special wheels, and a Macaron badge on the C-pillar. Price of the Macaron model starts at 37.600 yuan, but price of the base model starts at only 28.800 yuan. Output of the electric motor is always 27 hp. Range is 120 or 170 kilometers, depending on battery.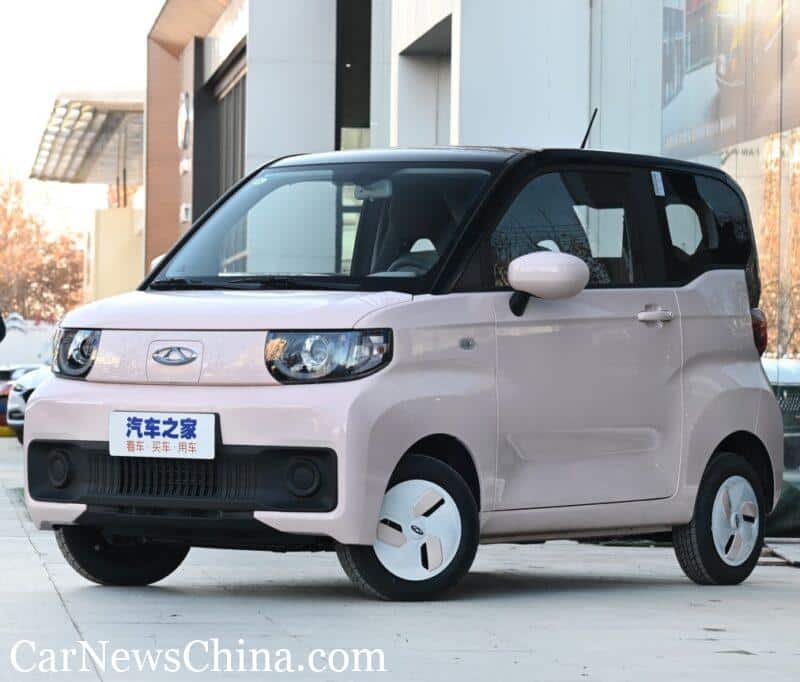 And this is the Chery QQ Ice Cream, a very similar vehicle in a very similar color. Output is also 27 hp and range is also 120 or 170 kilometers. Price starts at 29.900 yuan. There are 3 trim levels named after ice cream stuff: Pudding, Cone, and Sundae. So much similarities, no wonder Wuling feels threatened!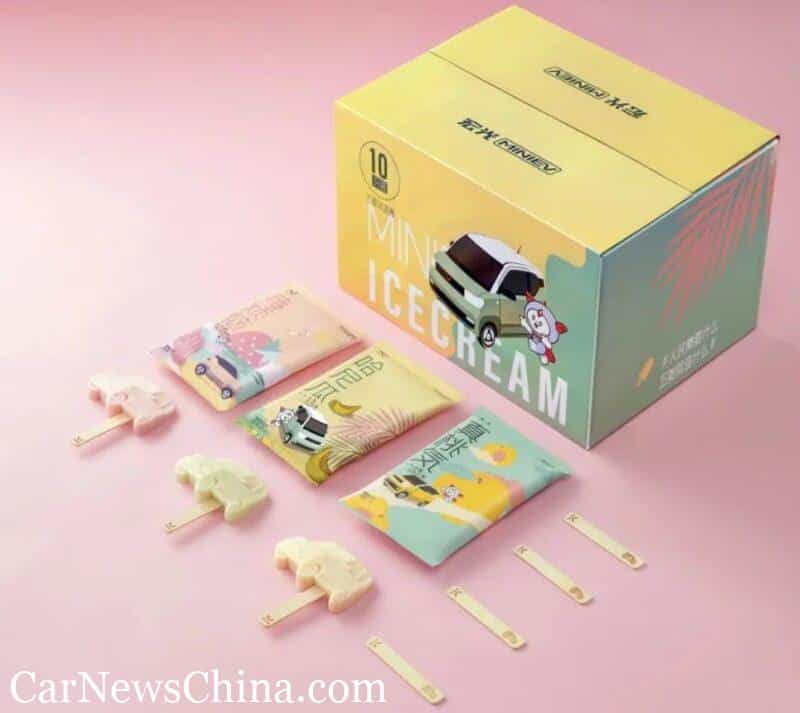 The ice cream will soon become available at Wuling dealers across China. In the north after the winter ends, we guess. The ice cream is cross-marketed with the MINI EV Macaron model. There are three flavors: Strawberry, Peach, and Honey Lemon. The ice creams come with 10 in a box. Each ice cream is packed in a funky package with an image of the MINI EV Macaron on it. The 65 gram ice cream is shaped like a MINI EV.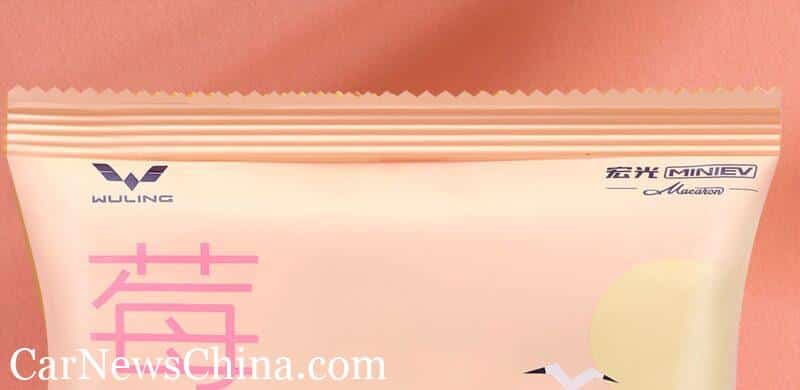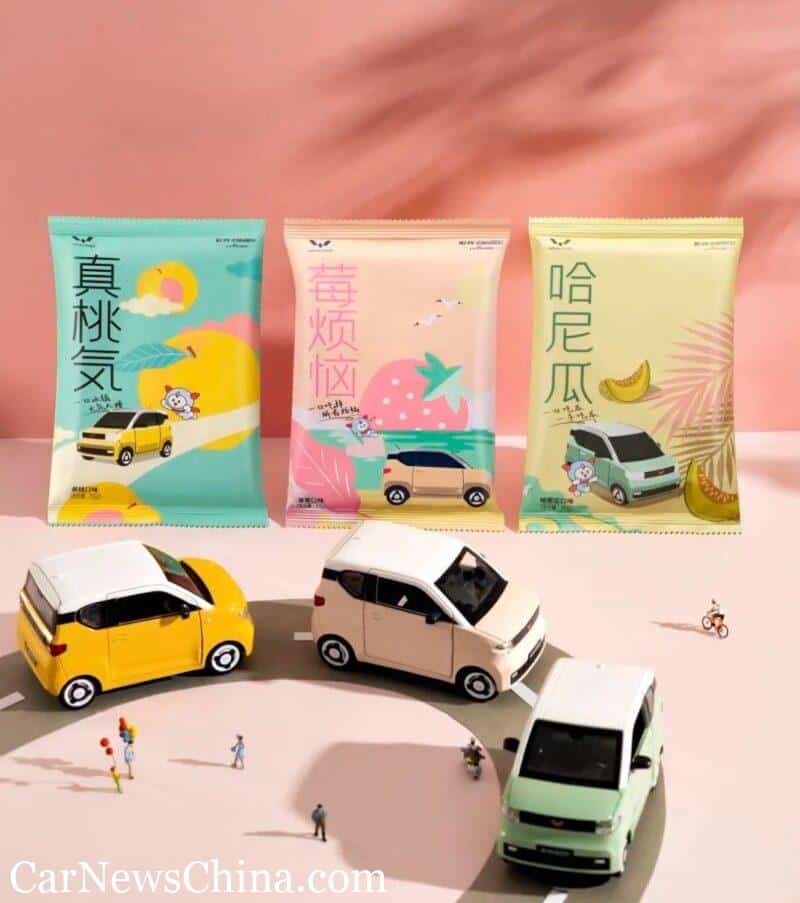 A PR image released by Wuling with the ice cream packages, 3 Macaron dealer models in scale 1:43, and some Photo-shopped folks.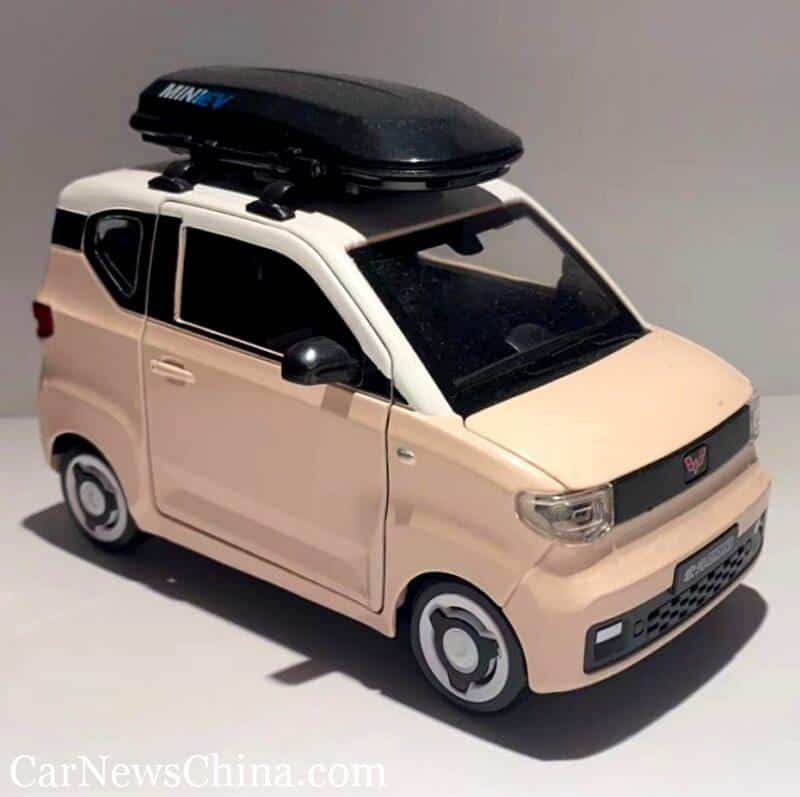 It is a really cool model. I got one too. The lights work, it has a horn, pull-back action, and a luggage box on the roof. Sadly, however, I don't have the ice cream.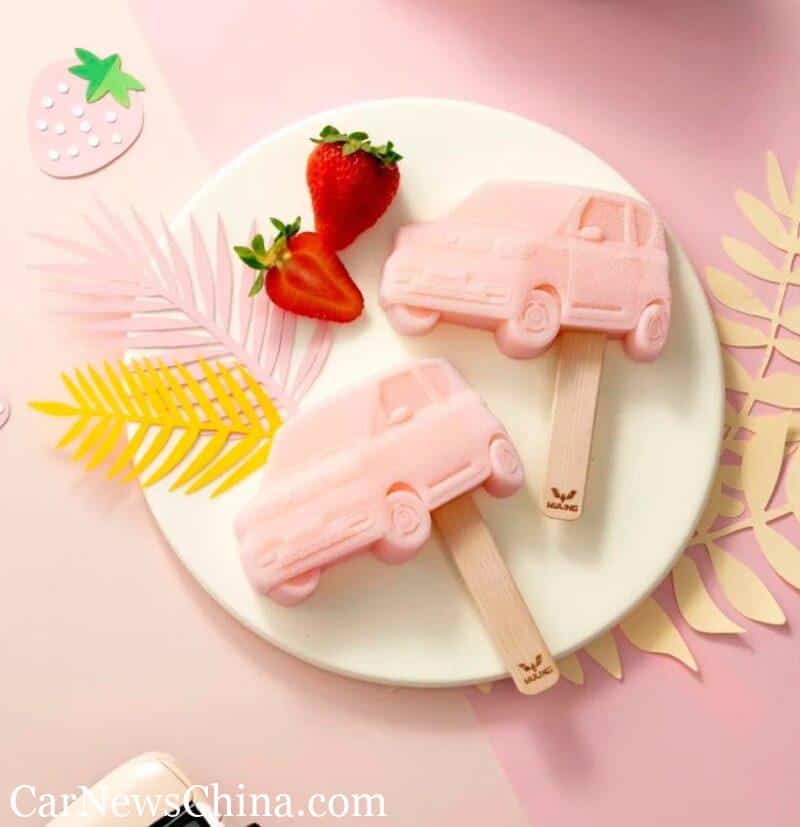 The Strawberry taste ice creams are pink.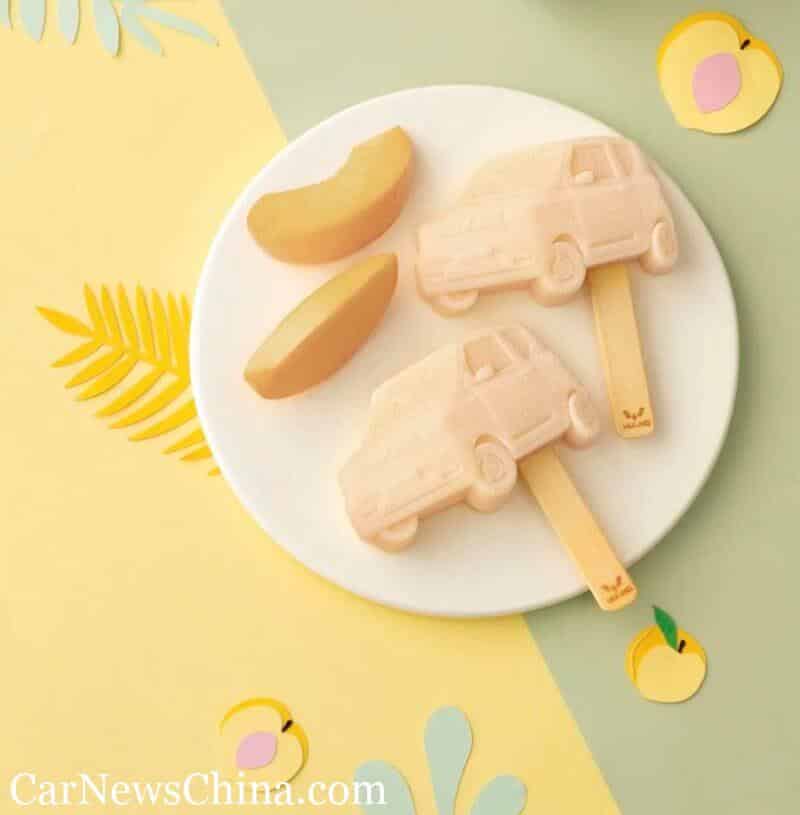 The Peach taste ice creams are light pink yellow.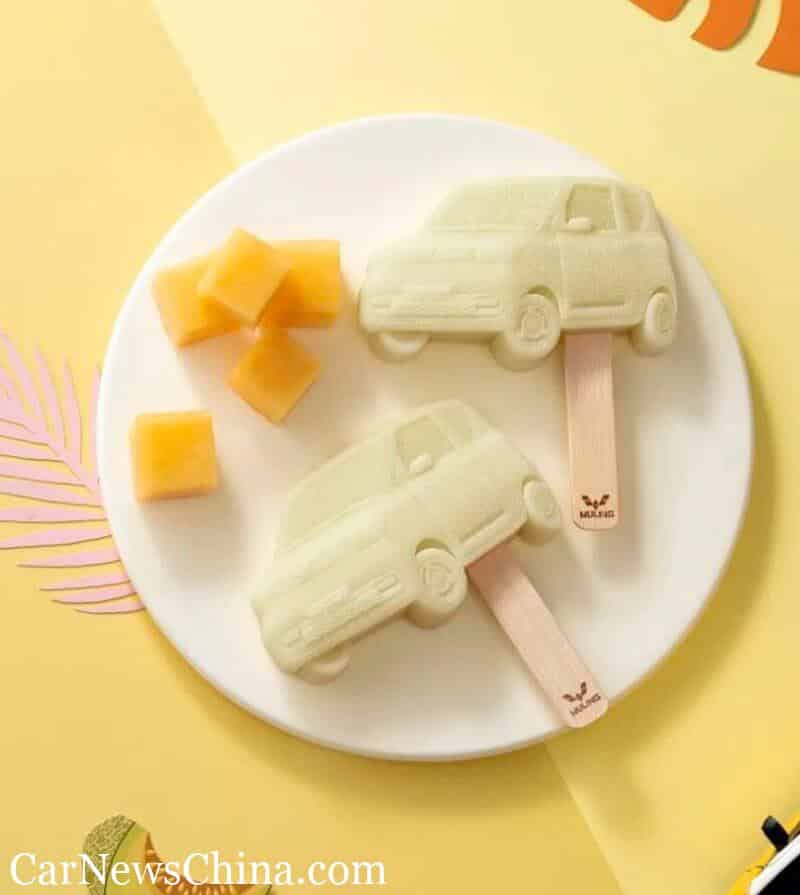 The Honey Lemon taste ice creams are light green.
I'd probably go for Strawberry. But, more importantly, what's Chery going to do now? They can't leave this attack unanswered, can they..?