That was fast. Just days after we showed spy shots of the new Hongqi H5 the company has released the first official photos of the new Chinese sedan. The images have a cool old-school vibe, with the Hongqi H5 photoshopped on a volcano and in an alien world.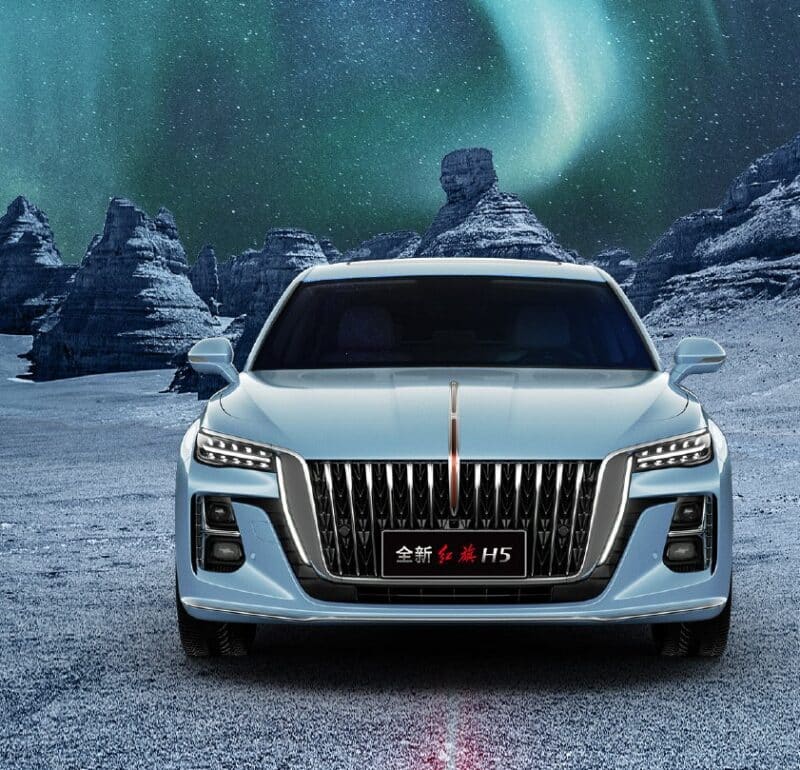 Design is in line with the rest of the Hongqi line-up, with a large impressive grille with a lot of shine, narrow LED headlights, and the Hongqi hood ornament extending into the center of said grille. The Hongqi H5 is based on an all-new platform developed in-house at First Auto Works (FAW), the owner of the Hongqi brand.
Until very recent, all Hongqi cars were based on platforms provided by FAW's joint venture partners, including Volkswagen-Audi, Mazda, and Toyota. But nowadays, most the Hongqi range is based on new self-developed platforms. Hongqi has also developed a range of impressive EVs that are exported to Europe and elsewhere.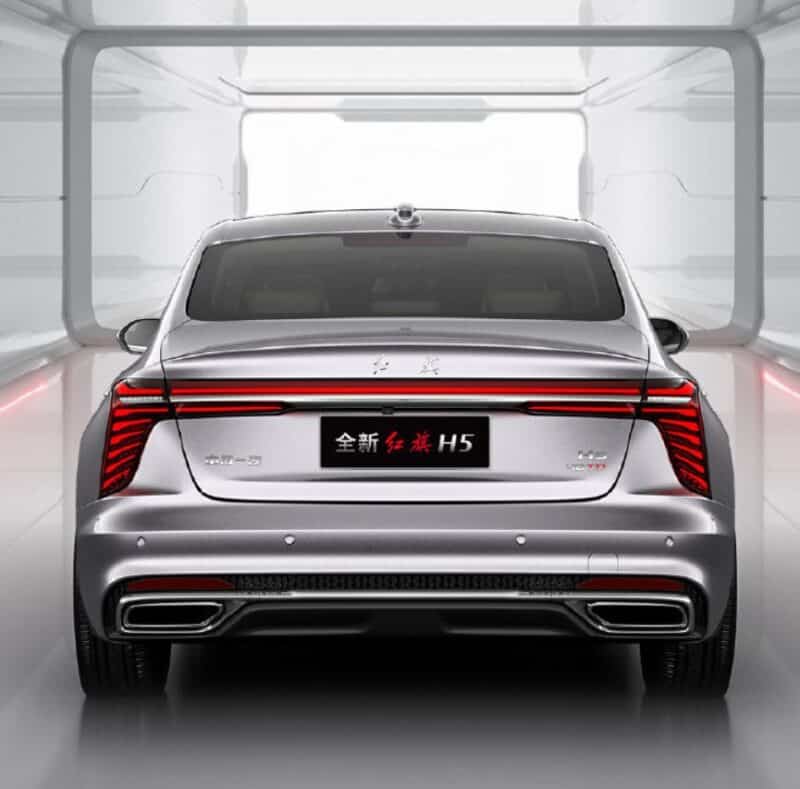 The rear design features a rather large integrated spoiler, a car-wide light bar, and pretty rear-light units. The handwritten characters in the center, below the spoiler, are 红旗, Hongqi, meaning Red Flag. The characters on the left are 中国一汽, Zhongguo YiQi, or China First Auto.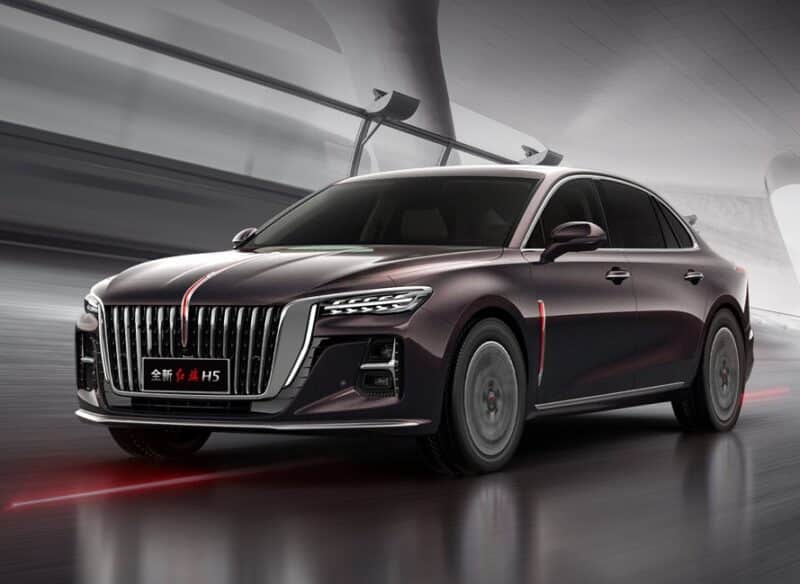 The Hongqi H5 has some classy ornaments on the front fenders as well. Initially, the H5 will get a new 2.0 turbocharged petrol engine. Later on, Hongqi will add a 1.5 turbo PHEV version to the lineup. The new Hongqi H5 will have its public debut on the Beijing Auto Show next month.
Update! Live pics: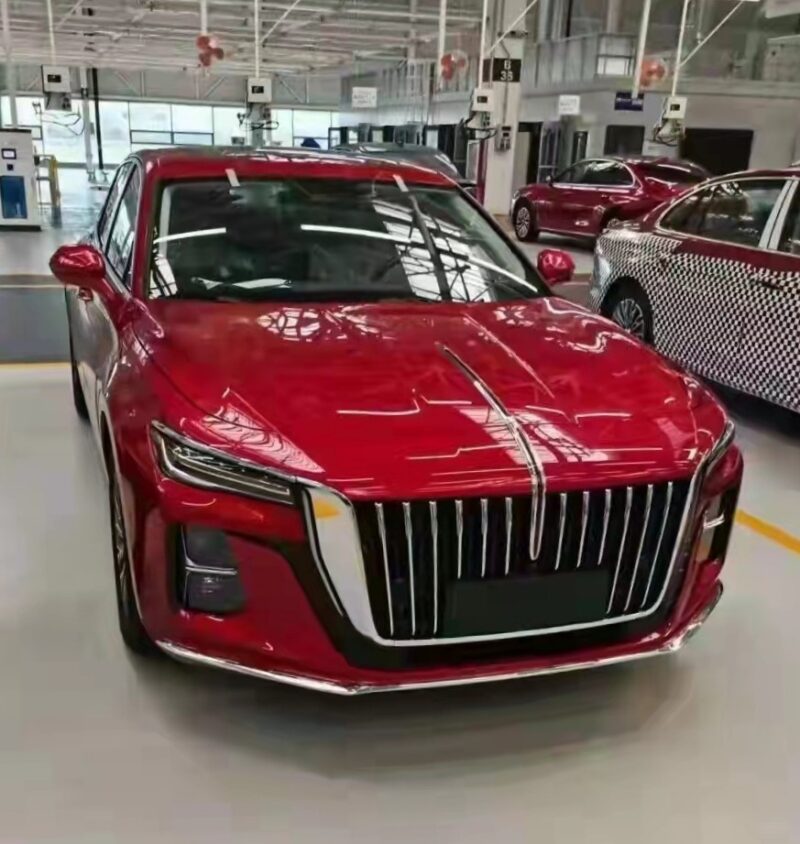 All cars are prettier in red, especially a Hongqi, as this picture shows. Several cars were seen in a test facility. There is another red one in the background, and a partially camouflaged car on the right. Grille looks very bling! The color is called 'Hongqi Red', it is available on other Hongqi cars as well.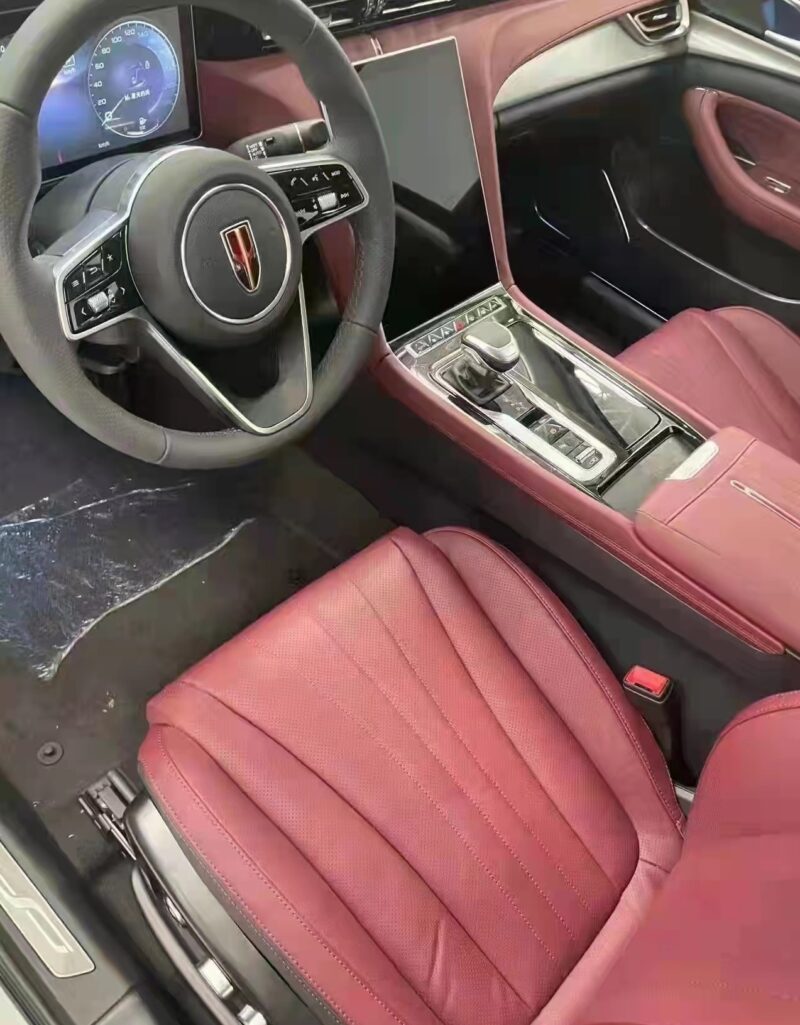 The interior with a huge screen for the digital instrument panel. Look at the size of that speedometer. The screen for the infotainment is equally full-sized, with a small line of buttons at the bottom. The place is loaded with red leather, on the seats and on the dash and doors.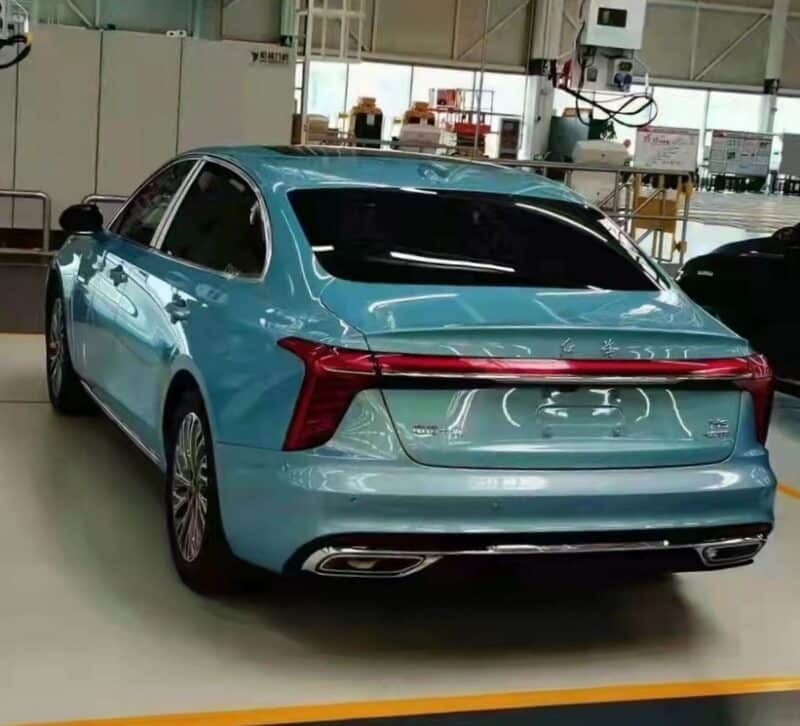 It doesn't look bad in blue either. Color name is Aurora Blue. Since about year, Chinese car makers have started releasing information about color names before the actual launch of a vehicle. A new trend in the Chinese automotive world. But finding proper names for all these colors is a challenge sometimes. Hongqi mixes some safe names with a few more daring: Alpine White, Quantum Silver Gray, Magic Night II, and… Firefly Brown.