Spy shots showing the new Hongqi H5, a mid-size luxury sedan for the Chinese car market. There is just a little camouflage left, covering the Hongqi hood ornament. Design is in line with the rest of the Hongqi line-up, with a large impressive grille, narrow headlights, and a large and spacious cabin. The new Hongqi H5 will have its public debut on the Beijing Auto Show next month.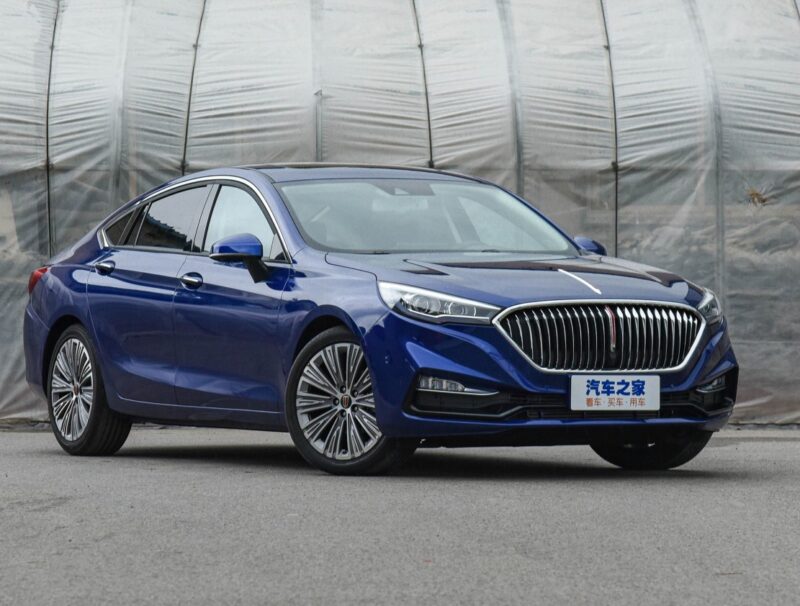 This is the current Hongqi H5 sedan. It debuted back in 2017 and has been updated several times over the years. The Hongqi H5 is based on the same platform as the third generation Mazda 6, which was made in China by the FAW-Mazda joint venture. FAW, or First Auto Works, is also the owner of the Hongqi brand.
The current H5 is available with two engines: a 170 hp 1.5 turbo and a 197 hp 1.8 turbo, both developed by FAW. Price starts at 145.800 yuan and ends at 190.800 yuan ($23.100 – 30.230).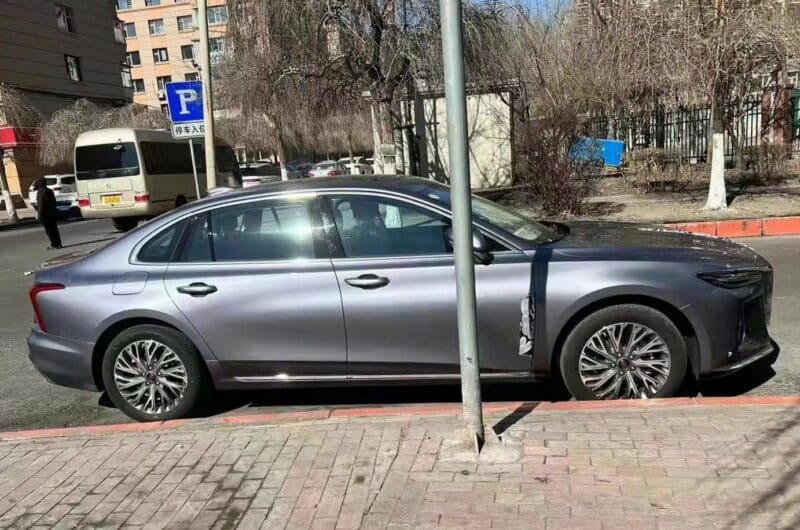 The new H5 has a traditional 3-box sedan design, with a long bonnet and sharp creases over the sides. The door handles seem a bit old-school for 2022, when many Chinese car makers are switching to pop-out door handles.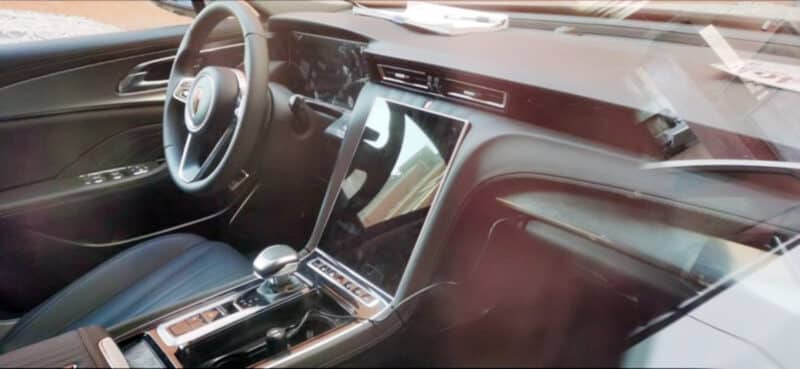 The interior features a large portrait -style touch screen and a digital instrument panel. There is a row of buttons below the screen and some more behind the gear lever. The steering wheel looks very sporty with three spokes and a thick rim.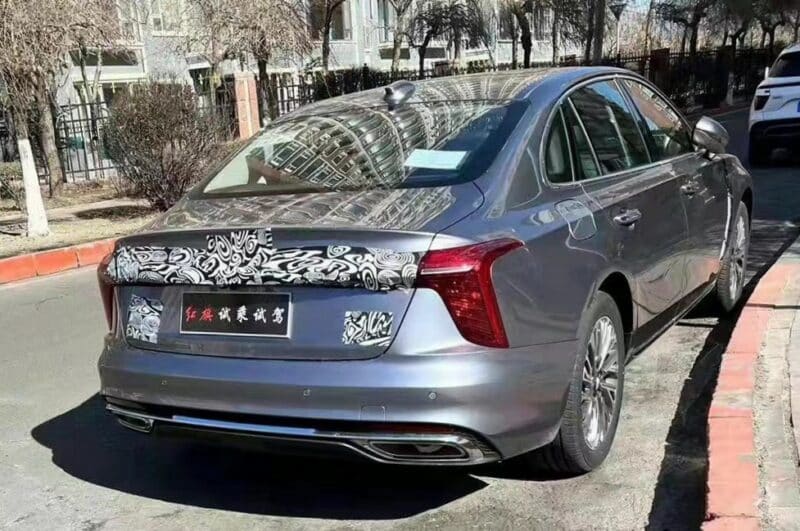 The rear end with a subtle integrated spoiler, large lights, and a shiny lower bumper.
Until very recent, all Hongqi cars were based on platforms provided by FAW's joint venture partners, including Volkswagen-Audi, Mazda, and Toyota. But nowadays, most the Hongqi range is based on new self-developed platforms. Hongqi has also developed a range of impressive EVs that are exported to Europe and elsewhere. The new Hongqi H5 will be sold in petrol and PHEV versions. More details on specs as we get them.