The new Smart #1 was unveiled in April. Today we have photos of every trim level for the China-spec version of the Smart #1. We start with the performance version we met earlier on in a parking lot. It will likely get Brabus co-branding but there are no Brabus badges on the car on these new photos. The performance version has some sporty details, like a larger rear spoiler, sporty alloy wheels with red black calipers, a front lip, red lines in the bumpers, and black trim.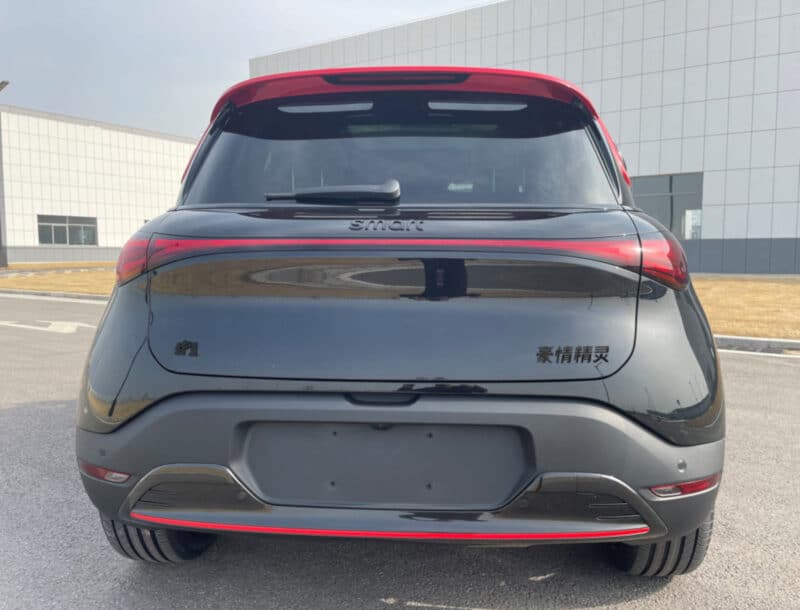 The Smart brand is now jointly owned by Geely and Daimler. The Germans are responsible for the design and the Chinese for the platform and production. The Smart #1 will launch on the Chinese car market in late Q3.
Note the characters on the right side: 精灵豪情, Jingling Haoqing. The first part, Jinling, is the Chinese name of Smart. The second part, Haoqing, is even more interesting. It was one of the first series-names of the Geely brand, used for a series of mini cars in the early 2000's. It is nice to see, yet somewhat mysterious why, that Geely's brings back this name to the Smart range.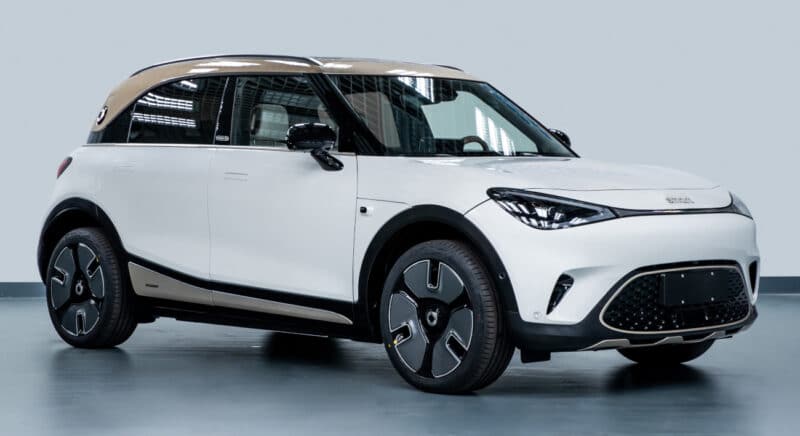 This is the Smart #1 Premium, looking classy in white with a brown-gold colored roof.
It is a big Smart: 4270×1822×1636mm, with a 2750 millimeter wheelbase. Curb weigh is 1820 kilo. The #1 comes with two power trains: 1) single motor rear-wheel drive, 272 hp and 343 Nm. 2) dual motor four-wheel drive, 428 hp. The #1 has a ternary lithium battery with a capacity of 66kWh. The batteries are provided by battery maker Weirui Electric Auto Technology (Ningbo) Corporation. This company started business in 2014 with making batteries for Volvo PHEVs. Later on, it also made batteries for Lynk & Co and Geely cars. Earlier this year, Geely bought the company outright.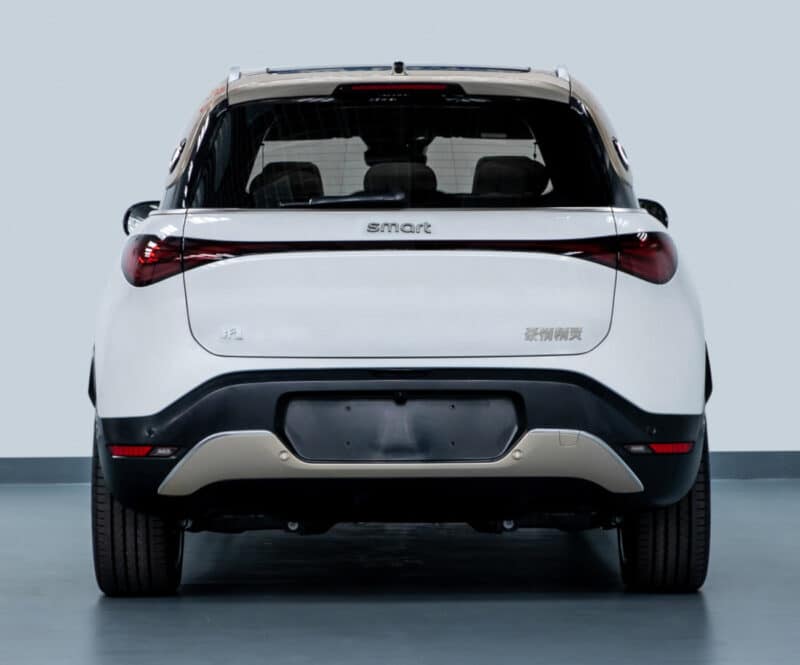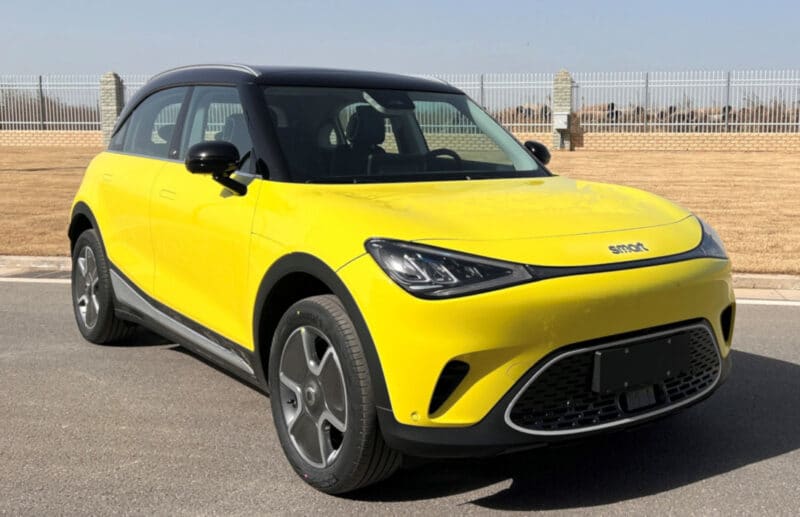 This is the Pro + version, with a relatively simple dual-tone color scheme and smaller wheels. Price of the Premium and Pro + versions will range from 190.000 to 230.000 yuan (29.000 – 35.000 USD. Price of the performance version will be more expensive, some 275.000 at least.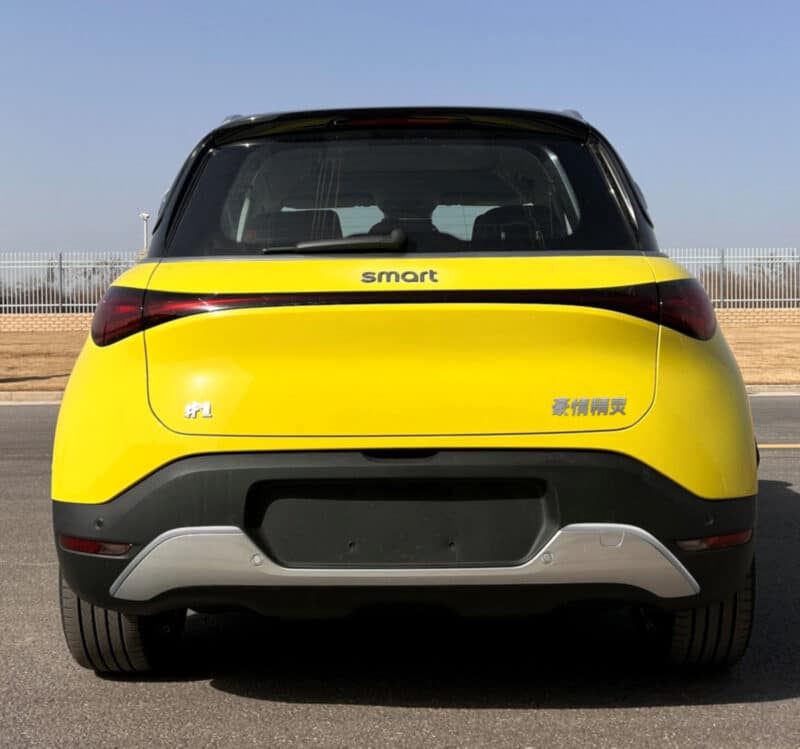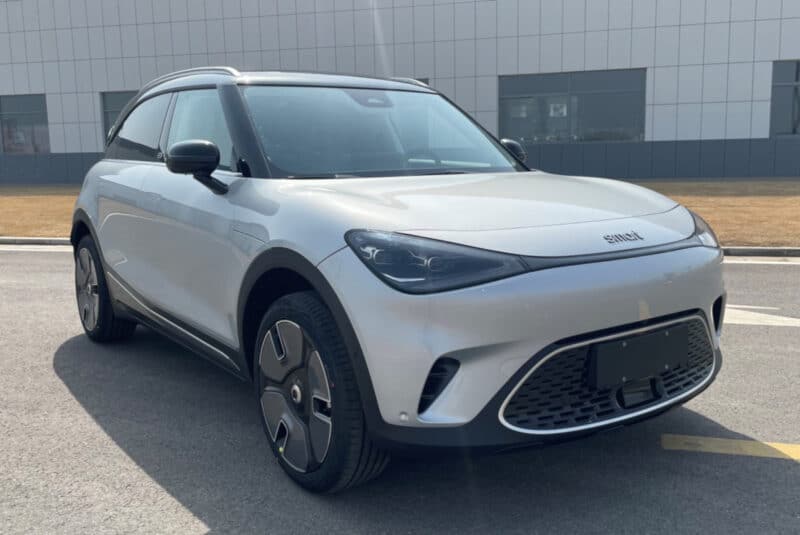 This is a seemingly even more basic model which we haven't seen before. We know about the Premium and the Pro +, so perhaps this one will be called the Pro.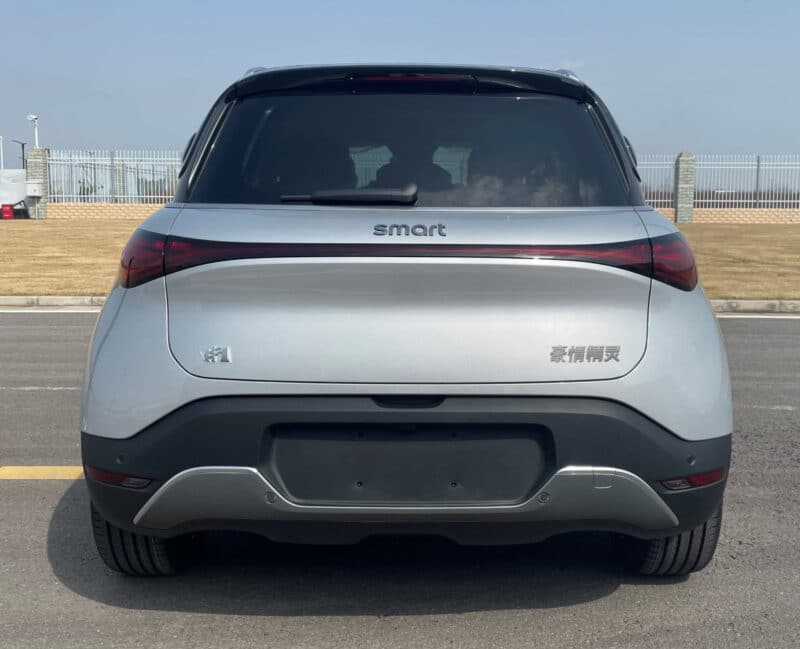 The Smart #1 is an attractive compact SUV with powerful engines and a lot of tech on board. There is lots of buzz in China about this car so it appears that Geely and Daimler got a best seller in their hands.