The new Smart #1 electric SUV was unveiled last week. At the time, Smart said a hot performance version was underway as well, but they didn't show it yet. Happily, we can. The Smart #1 performance version was spied in an underground parking garage in China, featuring all sorts of sporty bits and trim.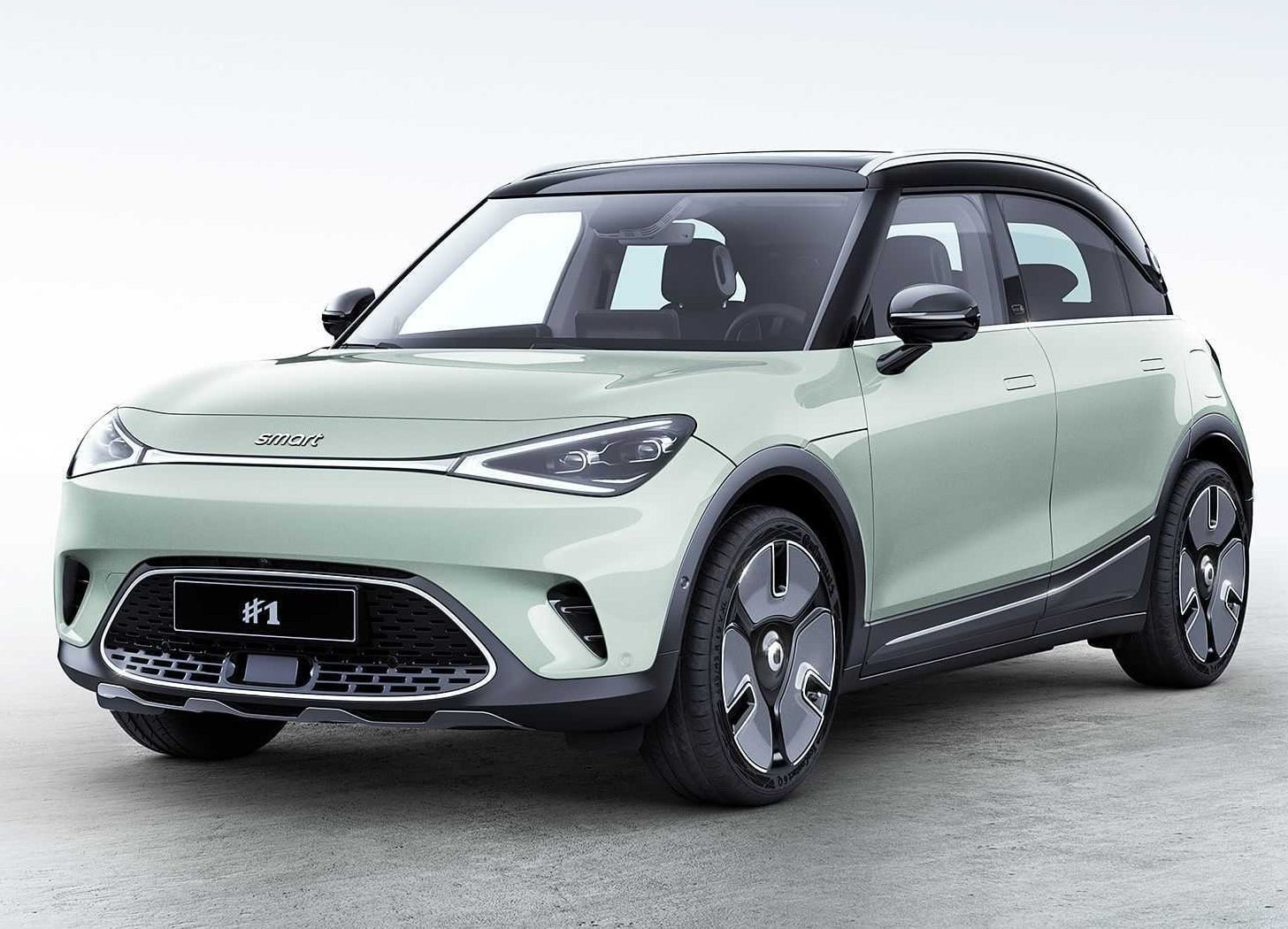 The standard Smart #1 for comparison.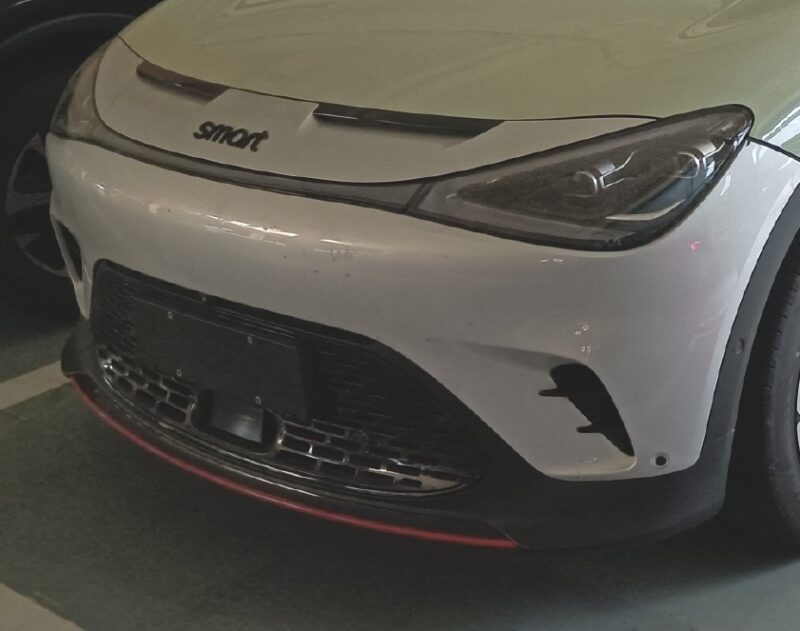 The performance version gets a new bonnet with air intakes, the Smart lettering in matte gray, slightly redesigned air intakes at the sides of the bumper, and an all 'grille' with a small red lip at the bottom. The Smart #1 performance version will be branded 'Brabus', continuing a long tradition of Brabus-branded speedy Smarts.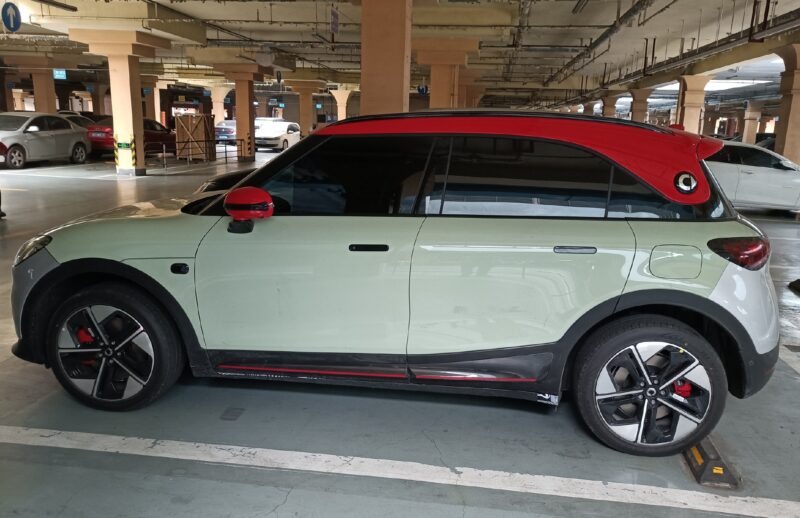 From the side, we see darkened windows, black door handles, red mirrors, a red roof, a red stripe over the doors, sporty aero wheels, and big red brake calipers.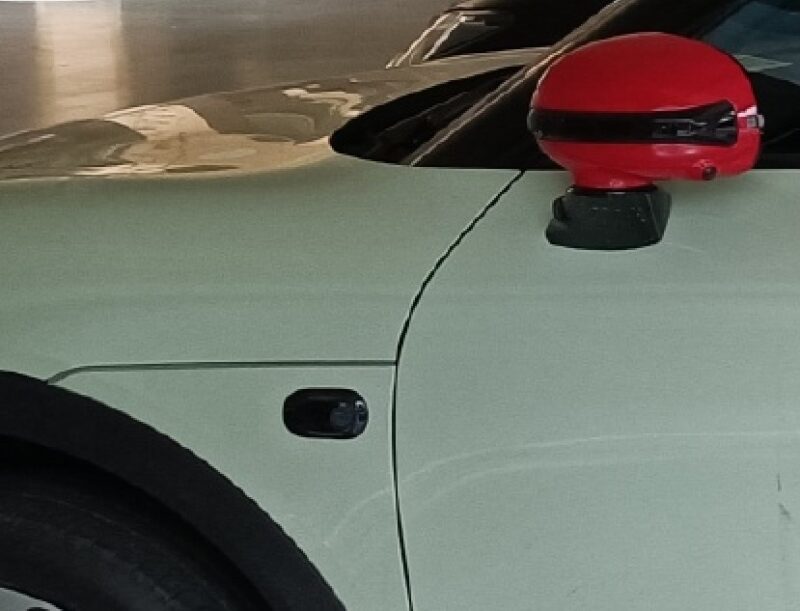 It has a small pod on the front fender that is not visible on the photos of the standard car. It seems a camera pod. The standard car will likely get this camera as well.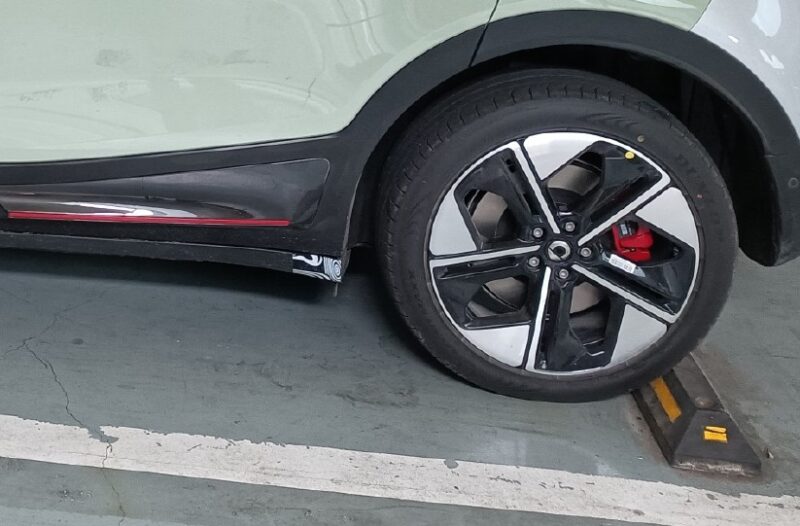 Note the tiny piece of camouflage on the side skirt.
The Smart #1 'Brabus' will get all-wheel drive and two electric motors and, one at the front and one at the rear. Combined output will be 400 hp. We know that the rear motor in the standard #1 delivers 272 hp, so the extra motor at the front will add another 128 horses.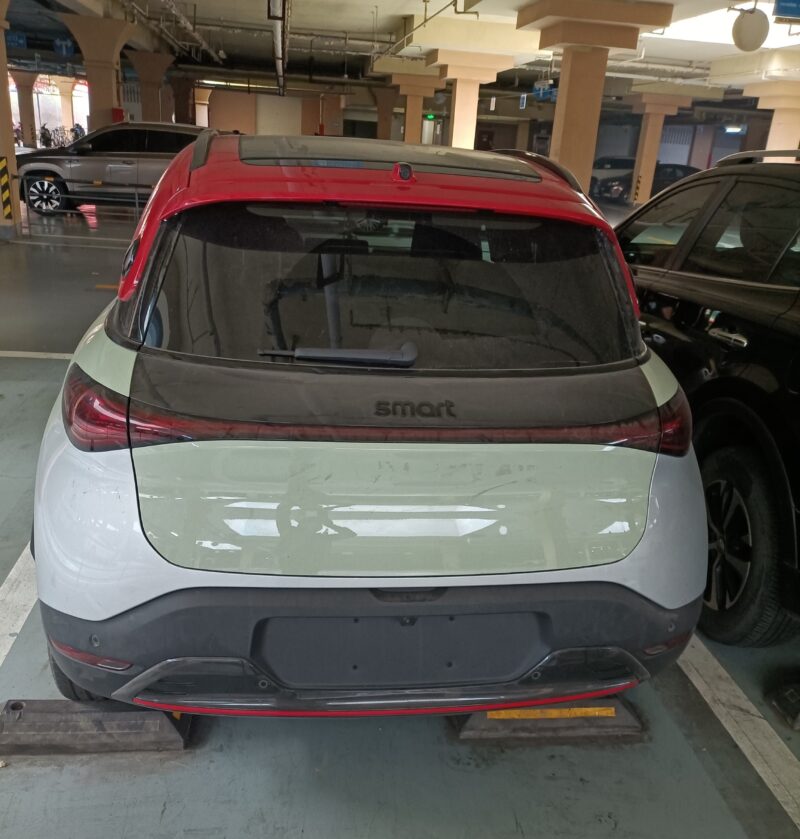 The rear is sportified with a black bumper, a red strip below the bumper, a black trim piece under the window, a large panoramic sun roof, and a roof and a roof spoiler.

A closer look reveals a rear-view camera on the roof. Again, this camera wasn't visible on the images that Smart released last week.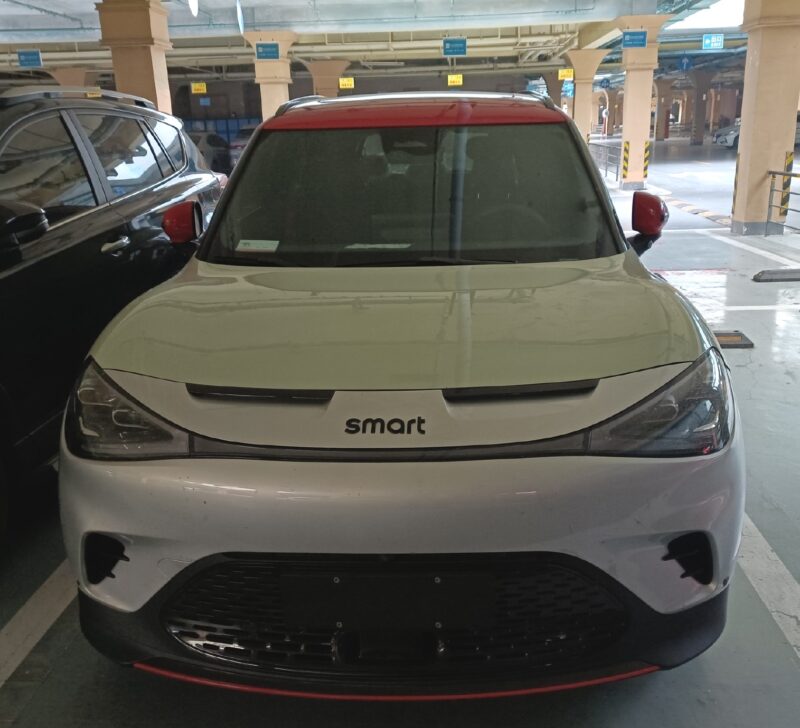 The Smart #1 performance version looks pretty badass, and with 400 hp and tap it will be pretty fast as well.
The Smart brand is now jointly owned by Geely and Daimler. The Germans are responsible for the design and the Chinese for the platform and production. The Smart #1 will launch on the Chinese car market in late Q3. Introduction in Europe is scheduled for Q1 2023.
Images via: Weibo/Jason Ferrari.