Images have surfaced online giving a first look at the production interior of the retro-styled Wey Yuanmeng.
The good news for anybody who liked the interior on the concept car shown last year is that things are going to stay largely the same with chrome galore and massive touchscreen displays.
The Yuanmeng, which will be based on the same chassis as the Ballet/Punk Cat models from Ora, looks to take people back in time while simultaneously bringing them to the future.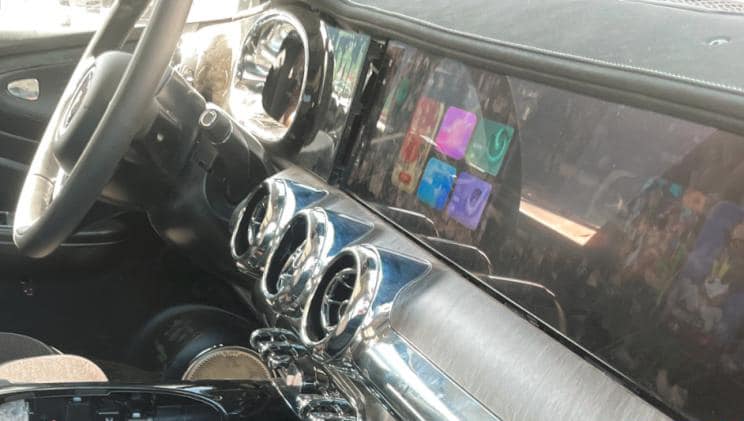 Like a high-tech version of the 50s
The spyshots of the Yuanmeng's development car interior reveal that very little has changed from the concept model revealed at the 2021 Guangzhou Auto Show.
Dominating the dashboard is an almost full-width digital display with large screens in the centre and on the passenger side, and another digital display ahead of the driver behind an oval chrome surround.
Sitting just beneath these displays are three nozzle-style air vents built into the chrome dashboard dividing line, which also features a light grey wood-look material.
Further down still are some toggle style switches between chrome hoops, similar in style to those found on early BMW Minis.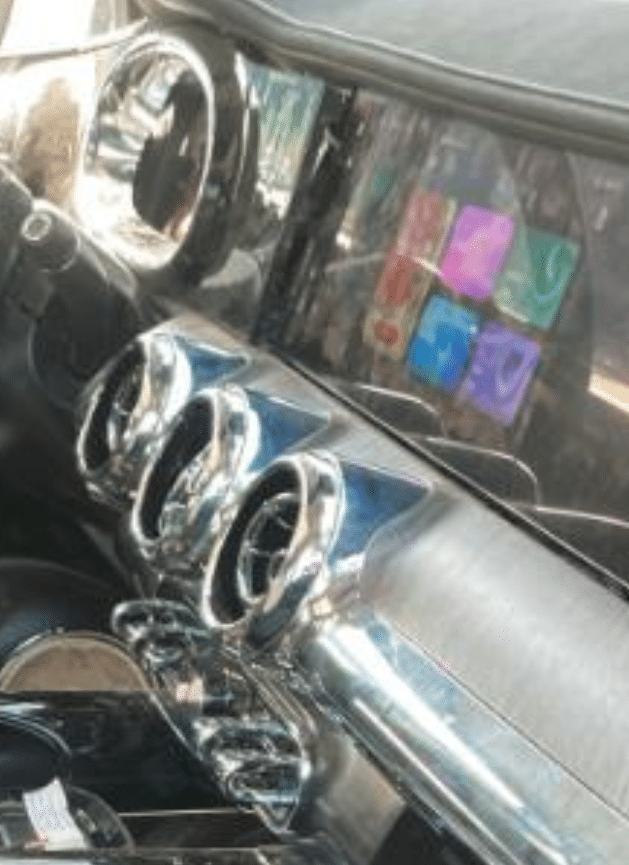 The centre console is clad in leather and hosts twin chrome cupholders and a dual-hinged storage box.
Not seen here is the wireless phone charger which was present on the concept but is missing so engineers can plug into the diagnostics.
Also visible in the shots are a floating tunnel for extra storage, including a pot for sunglasses as well as phone connections, and chrome electric door release buttons on the door.
The seats look to have decent bolsters on the upper half and sport a leather and suede-look material. Pricked leather seat bases suggest seat ventilation and heating will be present.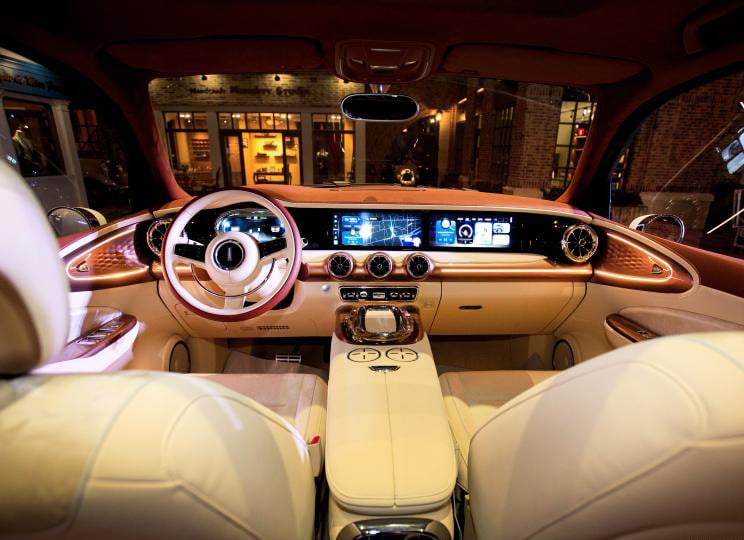 Glitz and Glamour
While the concept Yuanmeng, which means 'dream come true' in Chinese, boasted a lovely cream interior mixed with rose gold shiny bits, this test car comes in a rather more demure black colour.
Even the large decorative ovals on the doors come in black rather than chrome. We're expecting that to change when the final product arrives.
Fortunately the retro steering wheel, with a chrome inner ring on the bottom half, looks like it will make production, as will a lever-style drive selection stalk. It also looks like touch-sensitive buttons will be used on the steering wheel.
One downside of all this glam? Check out the fingerprints on the chrome dashstrip and touchscreen displays! Luckily there's likely to be a glovebox to store some wipes in.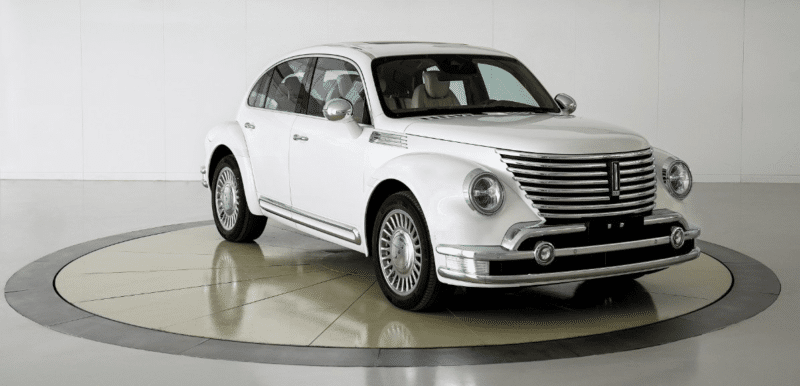 Overall appearance and specs
Not content with having revived the VW Beetle, no doubt against VW's wishes, Great Wall continue their mission to bring modern tech to classic looking designs.
While the rear two-thirds of the Wey Yuanmeng are unmistakably based on the Ora Punk Cat's overall shape, minus that tailgate bulge, the front is Wey's own work.
A very bold, high-nose hood is marked out by multiple horizontal chrome slats and a twin-rail chrome bumper. Chrome sidestrips, twin-rail rear bumpers, and bullet mirrors all combine to complete a truly 50s appearance.
According to the MIT pictures the wireframe alloys from the concept aren't making it to the production version which is a bit of a shame.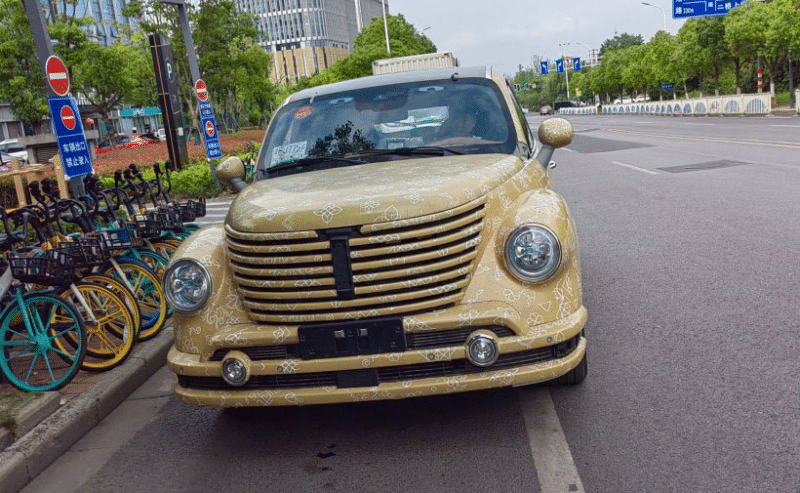 So what do we know about the Wey Yuanmeng? Well, we're looking at a body 4,830mm long, 1,995mm wide, and 1,725mm tall, with a 2,915mm wheelbase.
What we're not expecting is an all-electric drivetrain, with Wey likely opting for the DHT plug-in hybrid system from the Wey Latte. This uses a 1.5-litre turbocharged engine, the E15BD from Great Wall Motors, combined with an electric motor to produce around 238hp and 520Nm of torque.
Power goes through a DHT130 9-speed dual-clutch hybrid special gearbox, and it's likely that two- and four-wheel drive versions will be available.
We're not sure yet when the Yuanmeng will make it onto the streets, but perhaps question is whether more buyers opt for this hybrid and more masculine machine, or the electric and achingly good-looking Punk Cat. Let's find out.
The Yuanmeng won't be Wey's only retro car either. Check out more on Wey's product launch plans here.
Picture Credits: Autohome