Buick went all out for their 'Brand Day' in China, unveiling the new brand identity, an updated flagship version of their popular GL8 MPV, and a new electric concept car to kick off their pivot towards an EV future.
The big reveal came via a livestream event and the big talking point of the night was Buick's intention to launch five new all-electric models in China by 2025.
One may be based on the Electra-X SUV concept, built on GM's Ultium platform, which will give its name to all future Buick EVs.
"As Buick embarks on a global transformation to become a brand on the cutting edge of technology, we have the same unwavering commitment to continuously develop in China for China," said Duncan Aldred, global vice president of Buick.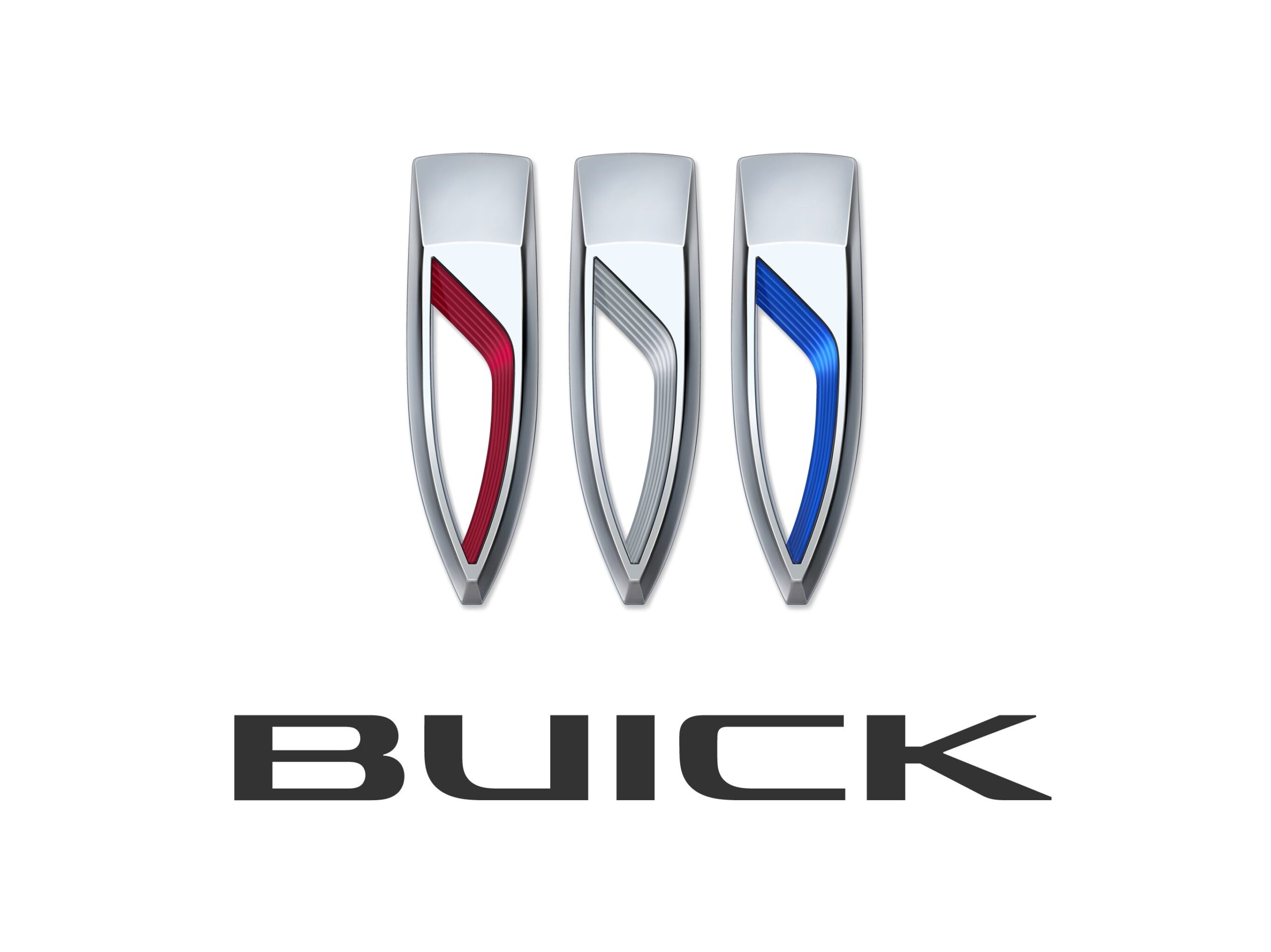 US Brands Facing Up To EV Challenge
When a brand needs to tell a new story, it launches a new brand identity, and that's exactly what Buick have done with the reveal of their new tri-shield logo – a welcome departure from the current trend for simplified, monotone icons. But that's not all.
With China's rapidly growing portfolio of EV brands leading the way and European giants reluctantly but steadily turning the way of EVs, mainstream US brands face an uphill battle to redress the balance in the new world order.
However, recent months have seen a sea change. Ford's new F150, the Hummer, and the Cadillac Lyriq are just a few examples of US giants moving towards EVs, and Buick are next.
Part of the mighty General Motors stable, which includes Chevrolet, Cadillac, and GMC, Buick will benefit from the same tech that will underpin the parent company's upcoming EV products.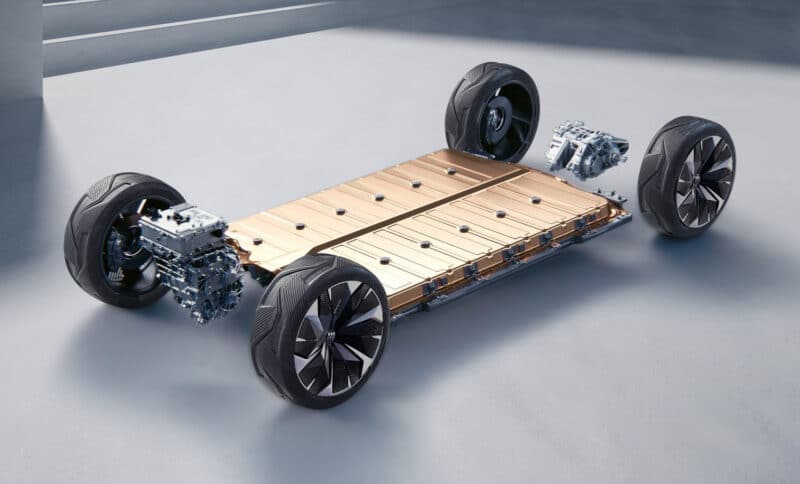 The basis for this is the Ultium platform which uses lithium-ion batteries with less cobalt for 300+ mile ranges and quick charging.
It's also a flexible platform, able to host MPVs, SUVs, and sedans, and offer all-wheel drive configurations.
It'll provide the basis for the five new full-electric vehicles coming to China by 2025, two of which will come this year. Seven more new products are also in the pipeline that will be plug-in and normal hybrids as well as ICE vehicles.
In addition, Buick also says it will bring more advanced technology to market soon, including "Super Cruise driver assist technology" and the "all-new Virtual Cockpit System", which they say will offer a "captivating world-class experience".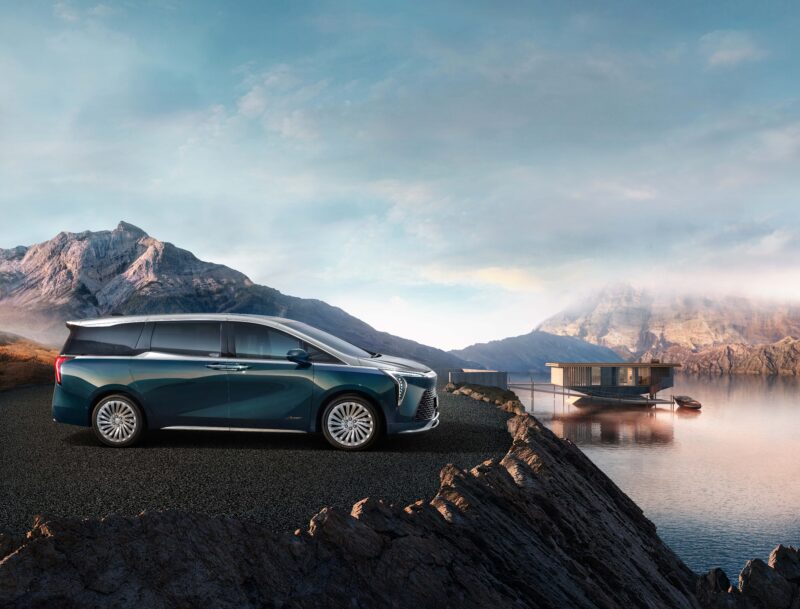 All-new GL8 MPV
Buick's GL8 has been an ever-present on the streets of China's major cities for a long time and so, with the Year of the MPV in full swing in China, it was clearly time to give it a refresh.
The brand claims that it will "redefine MPV luxury in China", which will be no easy feat given the plethora of new MPV metal taking over the China auto space this year.
If it has one thing on its side, it's size. Buick claim the 5.23-metre length is unmatched in this segment, although the Denza D9 has something to say about that. In addition, it's 1.98-metres wide, 1.867-metres tall, and boasts a wheelbase of 3.13-metres, which is 2cm longer than the D9.
It will be sold alongside the existing GL8 ES and GL8 Legacy, which in itself is interesting. This suggests that Buick have made a brand-new car just to cater to the uber-luxury end of the MPV market, i.e. the kind that is over 5-metres long and seats just four people, two of whom get a widescreen TV.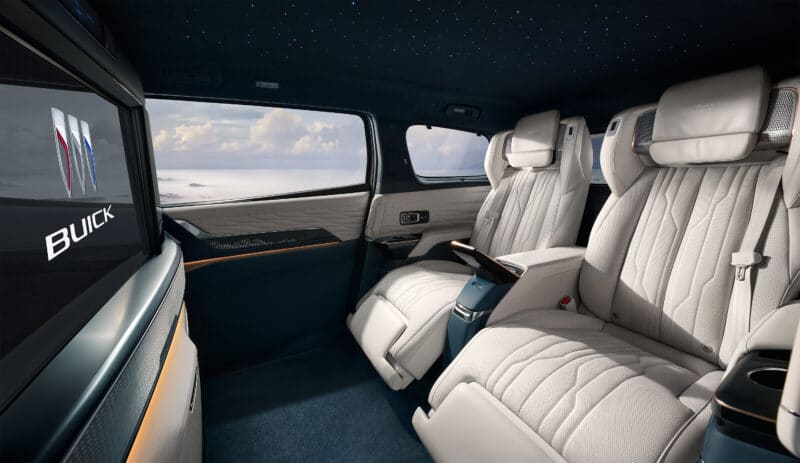 Uber-luxurious Four-seater
There's no mention of price yet for the GL8 CENTURY but we can imagine it'll be steep. Just take a look at those rear seats!
Buick calls them "extra-spacious wraparound" seats and they look every bit the private jet experience. They feature built-in Bose speakers offering 'concert hall' levels of audio to match the concert hall levels of space.
That huge screen between the front and rear seats raises and lowers at the touch of a button to create a private space for those in the back, underneath a starry roof that "reimagines the romance of travel". Lovely.
As you'd guess, the rear seats can recline with extendable footrests, and should feature heating, ventilation functions, maybe even massage too, all activated by a built-in screen on the centre armrest.
The GL8 CENTURY will go on sale later this year.
Electra-X Concept SUV Opens New Era
Launched alongside the new GL8 was the Electra-X SUV concept, the car that will give its name to all future Buick electric vehicles.
Buick says the Electra-X showcases their next generation of design language and there are parallels between this and the new GL8 CENTURY.
For more on the Electra-X concept, check out our in-depth article here.that is tech-forward and future-inspired.