The Dacia Jogger may be the cheapest 7-seater in Europe, but the recently launched Wuling Jiachen may be the cheapest in the world.
Pre-sale prices for the brand's new entry-level MPV start at just 69,800 RMB ($10,459) rising to 105,800 RMB ($15,854) for top line versions.
While it might not be coming to Europe anytime soon, it will be heading outside of China's borders as the third model from SGMW's global silver label strategy.
How can you tell? Check out the silver badge on the front. Local-only models come with a red logo, while the upcoming Wuling Air EV – that's going global.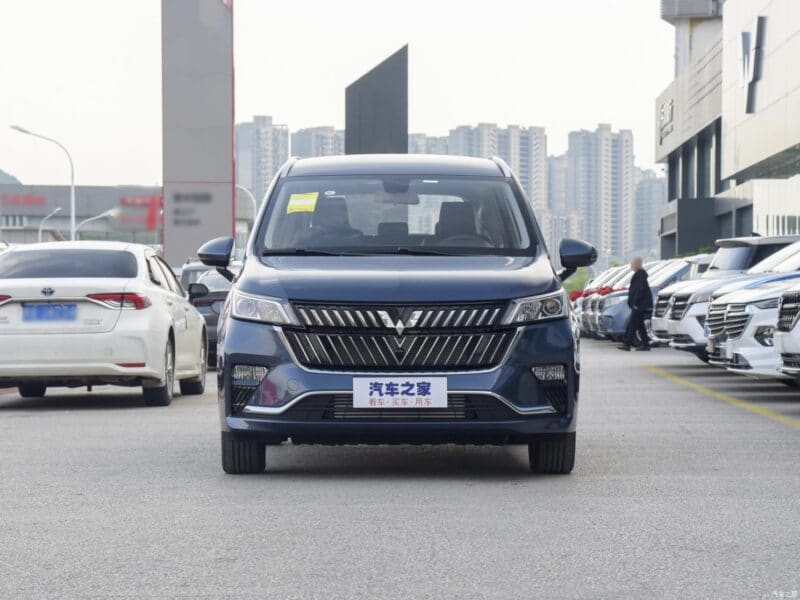 No Frills Family Motoring
Wuling have made a name for themselves as the kings of cheap and cheerful transportation and the Jiachen keeps to the original recipe.
Up front you'll find a fairly simple design with trapezoidal headlamps either side of a grille with V-shaped slats to mimic the logo.
Triangular cavities in the lower bumper house fog lights, and chrome trim lines the upper and lower intakes.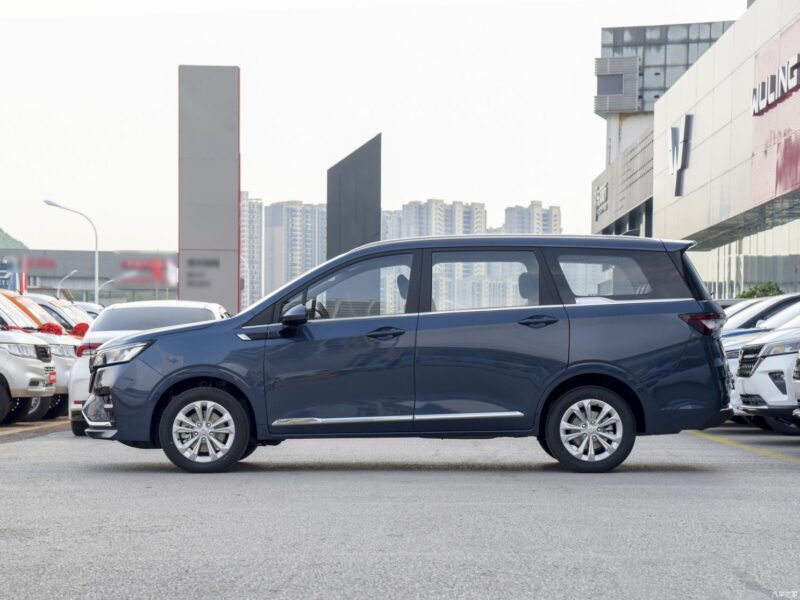 The side view isn't the Jiachen's best angle, looking slightly underwheeled with a hefty rear overhang, but it isn't wanting for space.
Measuring in at 4,785mm long, 1,820mm wide, and 1,760mm tall, and with a 2,760mm wheelbase, there's very little you'll struggle to accommodate on a family holiday.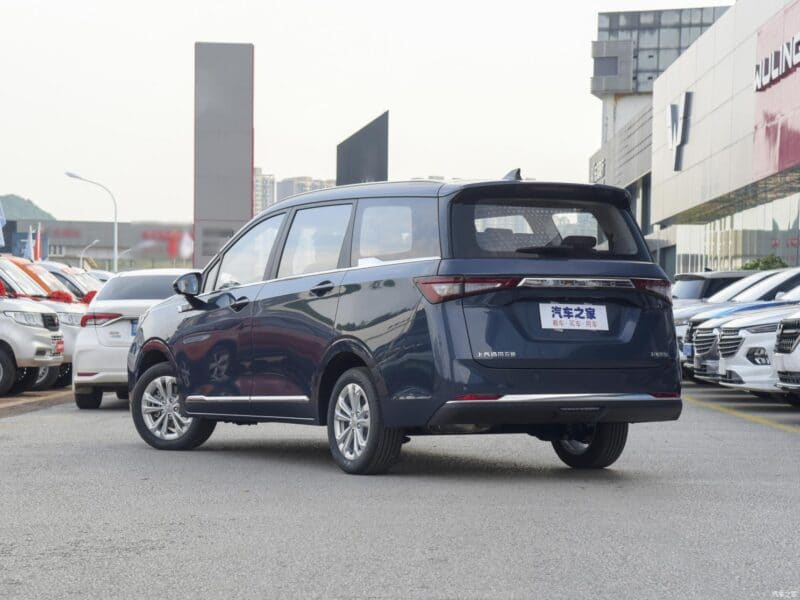 At the rear, you get separate triangular light units with check mark running lights, a chrome bridge between them, and a large hatch with a deep lip.
Further chrome flourishes add extra gloss along the base of the doors, windows, and lower rear bumper. There's also a choice of 16-inch alloys on offer.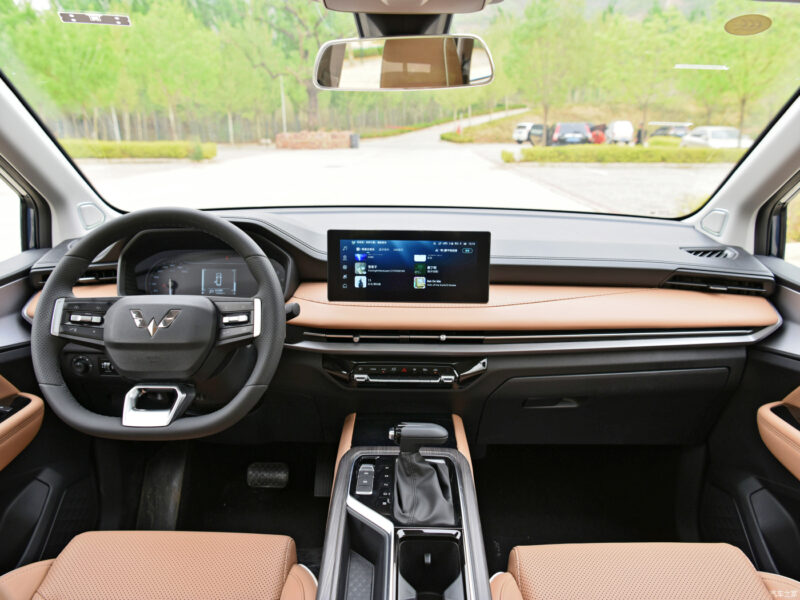 Room for Seven and the Kitchen Sink
Inside, the Jiachen is nowhere near as spartan as you might expect from such a budget car.
Unless you opt for the all-black version, you'll get an attractive two-tone trim with a wonderfully simple dash featuring analog dials and a 10.5-inch central screen. And yes, manual ventilation controls too.
On the centre console you'll find an airline style gear selector, twin cupholders, a pair of small storage pots and a USB socket, but no wireless charging here.
A multifunction steering wheel with silver trim elements can interact with Wuling's homegrown Ling OS and enables the voice command capability.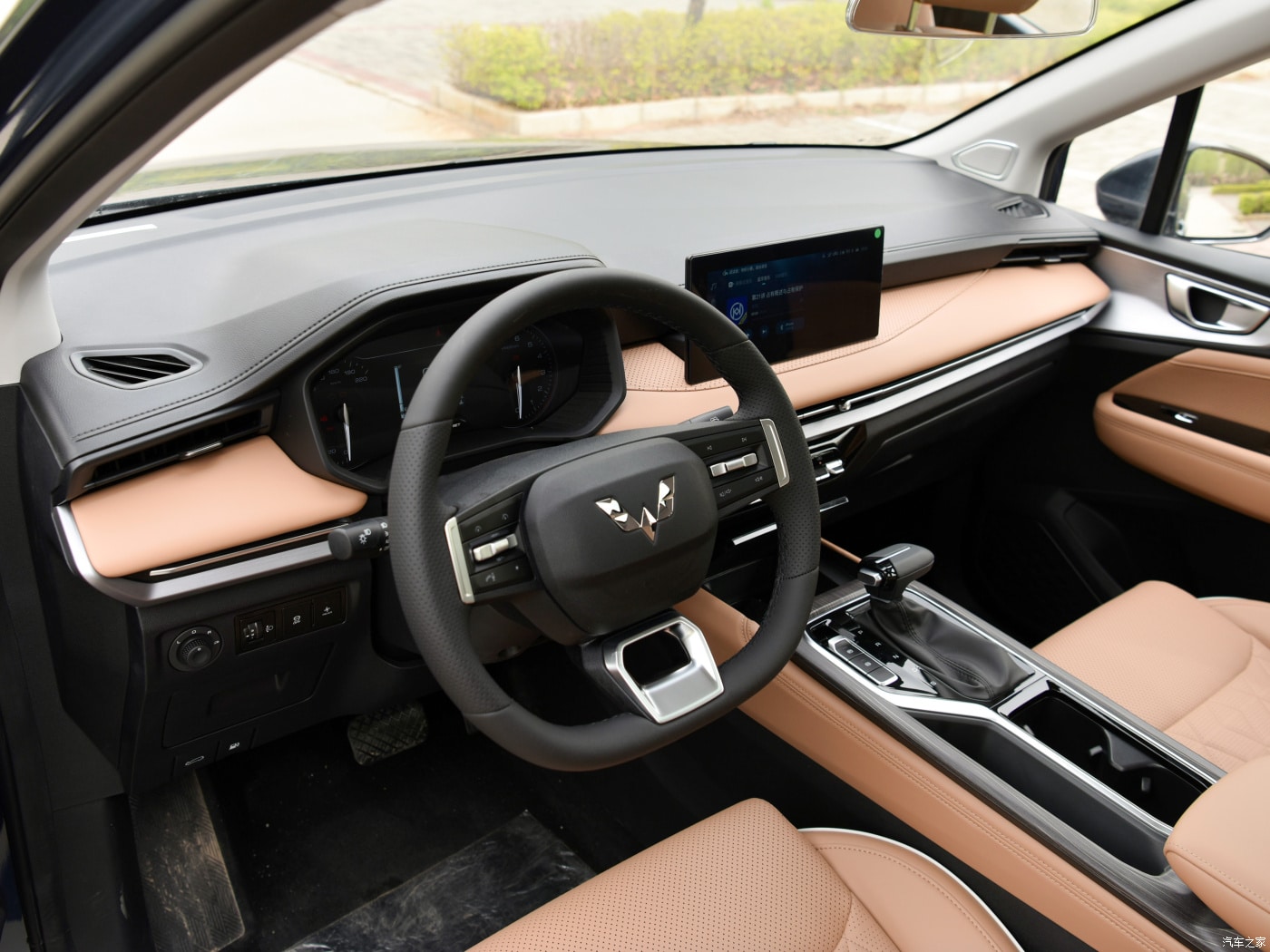 Ling OS offers a variety of functions for users, including speech-to-text, continuous multi-command, and custom wake-up words.
In addition it offers navigation, bluetooth call connection, team travel (group driving holidays being popular in China), remote car control, and downloadable apps for music such as NetEase Cloud.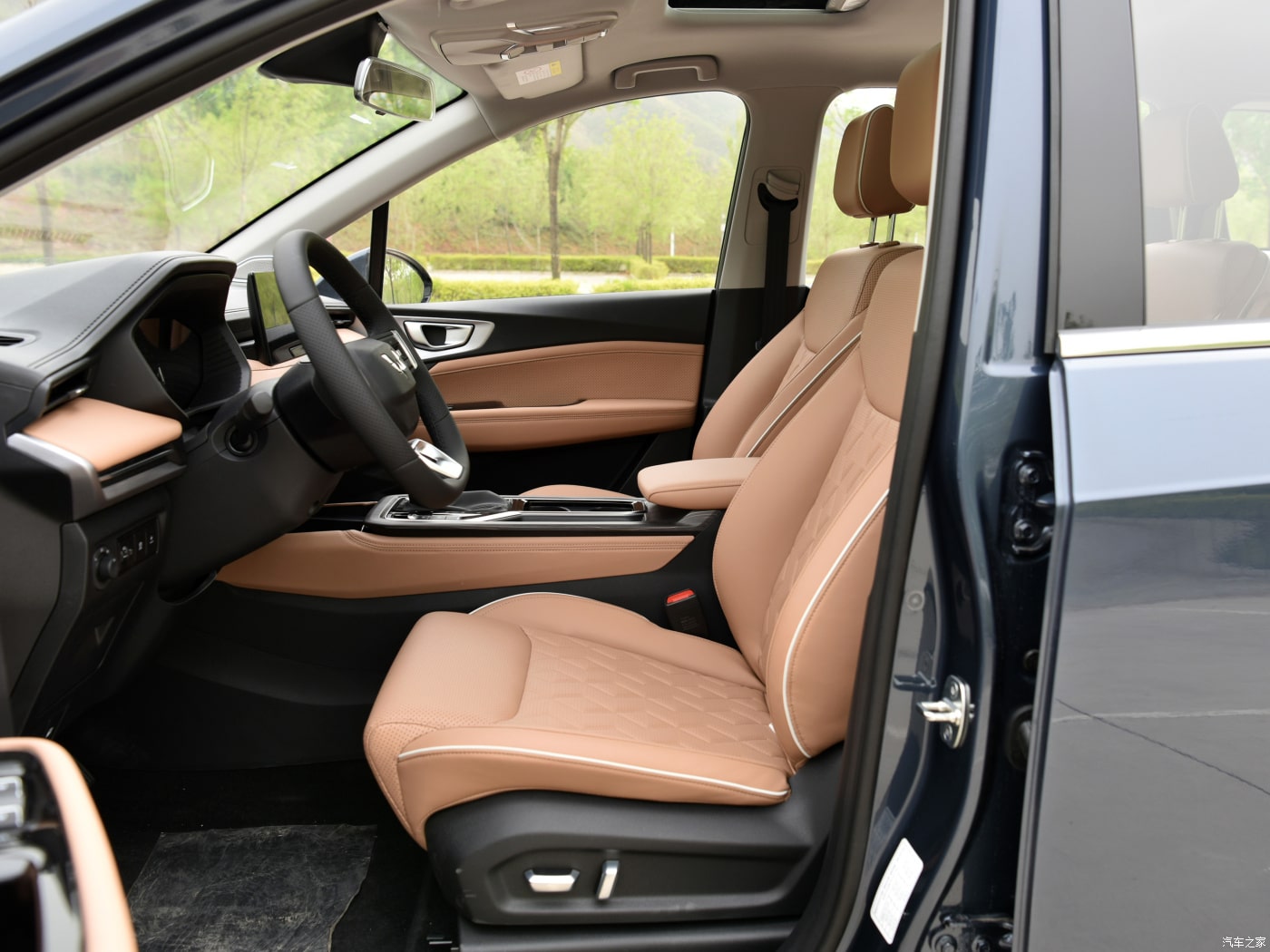 Three rows set in a 2+2+3 formation mean there's room for everyone, although boot space with the third-row seats up is negligible. Fortunately, third row seats can be flipped and tipped in a 60/40 split to make space for extra items if needed.
Second row passengers get armrests and seat pockets too.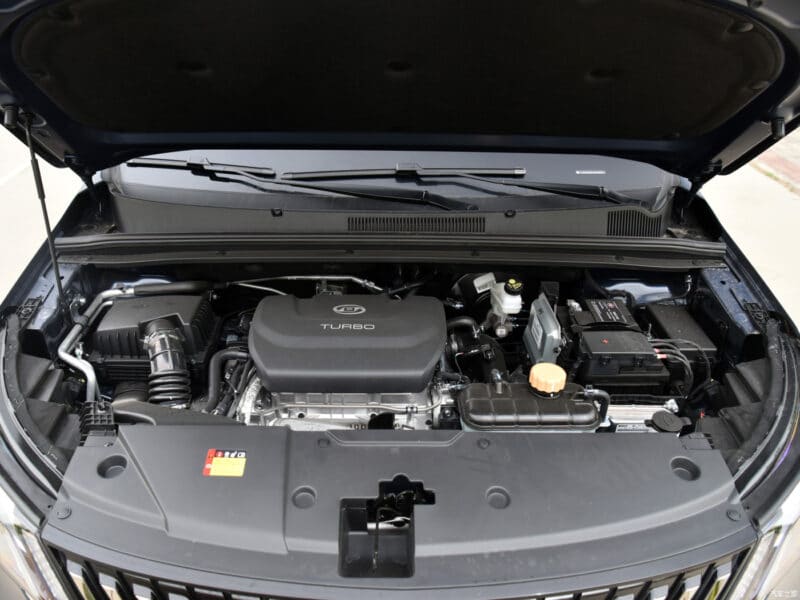 One Engine
The Jiachen comes with just one engine option, a 1.5-litre turbocharged unit producing 147hp and 250Nm of torque. Not earth shattering but more than likely enough.
This engine is allied with an 8-speed CVT gearbox and, combined, the pair mean fuel consumption comes in at 7.2-litres per 100km.
Wuling's closest competitor at this end of the market is SAIC/GM stablemate Baojun and their 730 MPV isn't really a size match for the Jiachen.
Most seven seaters at this price point are van-derived models like JAC Refines, or are outdated alternatives like the SWM X2 or the Changan Changxing from their Kaicheng range.
The Maxus G50 is probably the closest challenger but tends to be more expensive, meaning the Jiachen has got a captive audience all to itself.
Image Credits: Autohome