This is the new Wuling Air ev, with 'ev' in small font. It is a cool looking little car, with a boxy shape and a daring front. The Wuling Air ev will launch on the Chinese car market in Q3. It will be positioned upmarket above the incredible successful Wuling Mini EV.

The Air ev was previously known by its code name Wuling E230. There are two versions: one with four seats and a long wheelbase and one with two seats and a short wheelbase. The four-seat car has a rear-side window that is much lower than the door-window, and the door handle sits at the crossing point between the two. The mirror stalk is located low on the door, on a line that runs all the way to the front light units.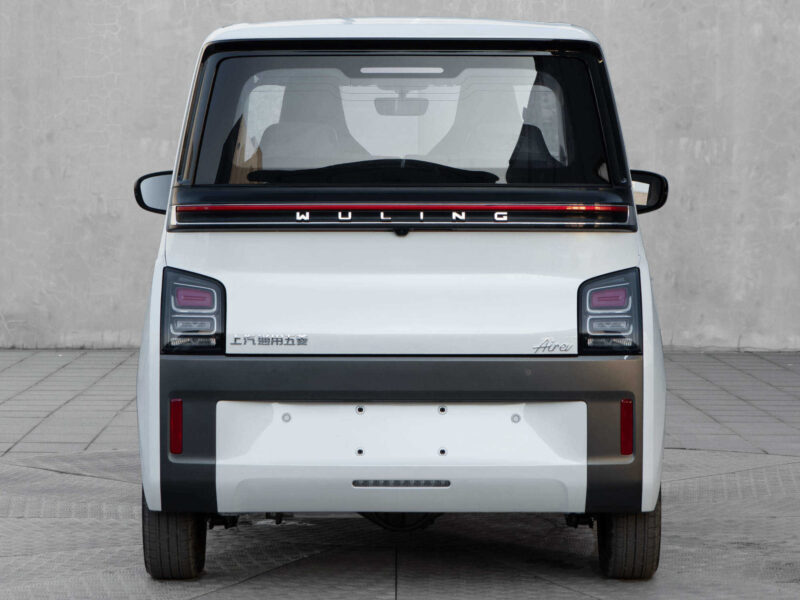 The rear of the four seat version, note the four headrests that are visible through the window. Badge on the left: 上汽通用五菱, Shanqi Tongyong Wuling, or SAIC-GM-Wuling. This is the full name of the joint venture that makes the Air ev. The joint venture was born in 2002 and has three partners: SAIC, General Motors, and the original Wuling Motors. Badge on the right: Air ev, in a handwritten small font.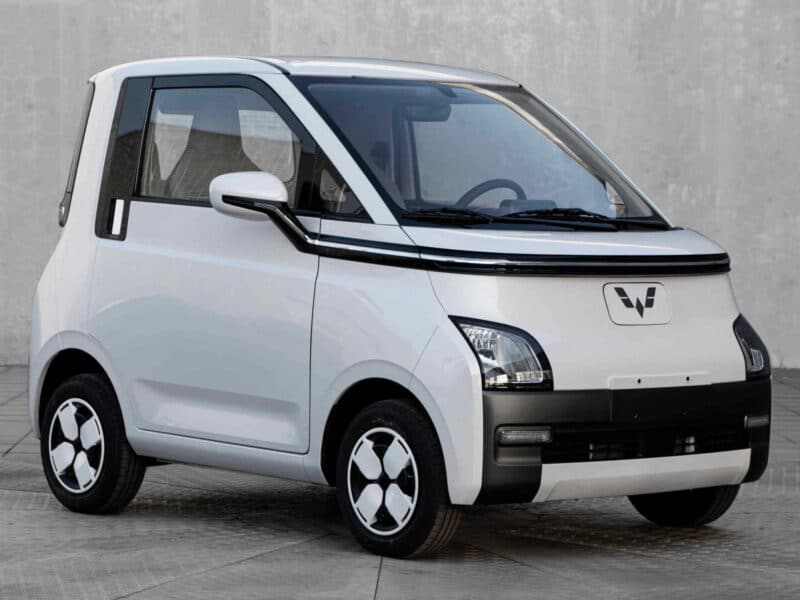 This is the small wheelbase two-seat version, much shorter and without the funky side window. Size comparison:
Air ev LWB: 2974/1505/1631, with a 2010 wheelbase and a 860 kg curb weight.
Air ev SWB: 2599/1505/1640, with a 1635 wheelbase and a 760 kg curb weight.
MINI EV: 2917/1493/1621, with a 1940 wheelbase and a 665 kg curb weight.
The electric motor is the same in both version: a 40 hp unit driving the front wheels. The motor is mated to a lithium iron phosphate battery. Top speed is 100 kilometers per hour.

The door covers the entire side of the vehicle. Large door indeed, will make for easy entry and exit.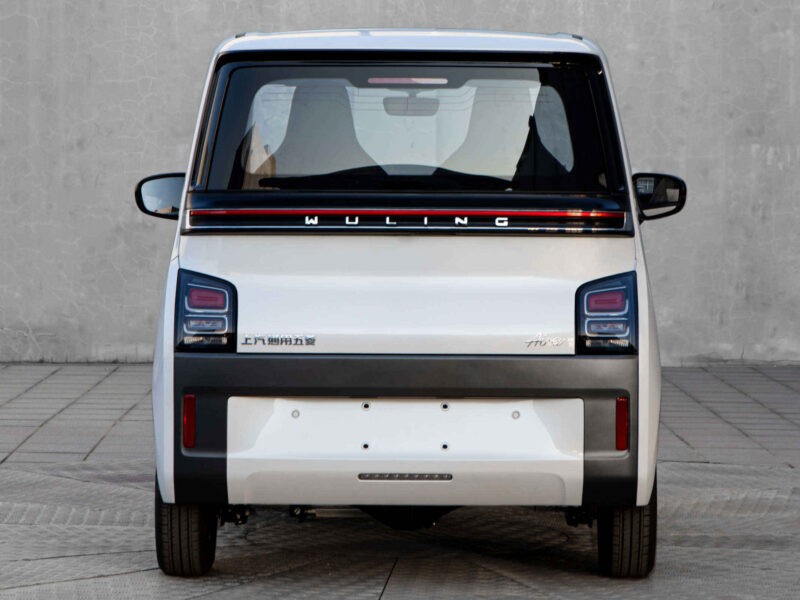 Two headrests here. There is a red light bar over the whole width of the rear, just above the Wuling brand name. The fog light is located low in the bumper.
The new Wuling Air ev will hit the Chinese auto market in the third quarter. Price will start just under 55.000 yuan for the SWB version, and 65.000 for the LWB (8630 – 10.200 USD).