This is the new NIO ES7, the long anticipated new electric SUV from China. The NIO ES7 will be unveiled live at a NIO event later today, but NIO already released a flock of factory images into the world. The new NIO ES7 will launch on the Chinese car market later this quarter. It will be positioned between the NIO ES6 and the NIO ES8.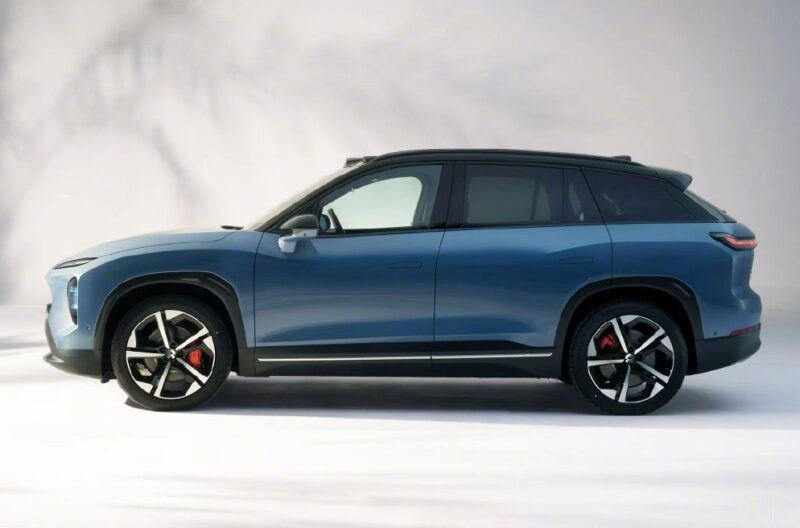 The NIO ES7 is based on NIO's new NT2.0 electric vehicle platform. It is a five-seat car sized 4912/1987/1720, with a 2960 millimeter wheelbase. Propulsion comes from a dual-motor setup, with a combined output f 480 kW and 850 Nm. This is good for 0-100 in 3.9 seconds and a limited top speed of 200 km/h. It will be equipped 75 kWh, 100 kWh, and 150 kWh batteries. Max range is 930 kilometers. To help with range, the body has a drag coefficient of 0.263 cd.
Updated: The car was unveiled and we got the pricing.
NIO ES7 prices:
ES7 75kWh
468,000 RMB ($69,750)
BaaS: 398,00 RMB ($59,300), monthly fee 980 RMB ($150)
ES7 100kWh
526,000 RMB ($78,400)
BaaS 398,000 RMB ($59,300), monthly fee 1680 RMB ($250)
ES7 100kWh Premier Edition
548,000 RMB ($81,600)
BaaS 420,000 RMB ($62,500), monthly fee 1,680 RMB ($250)
No word on price of 150kWh 930km range version. Pre-orders start today with a deposit of 2000 RMB.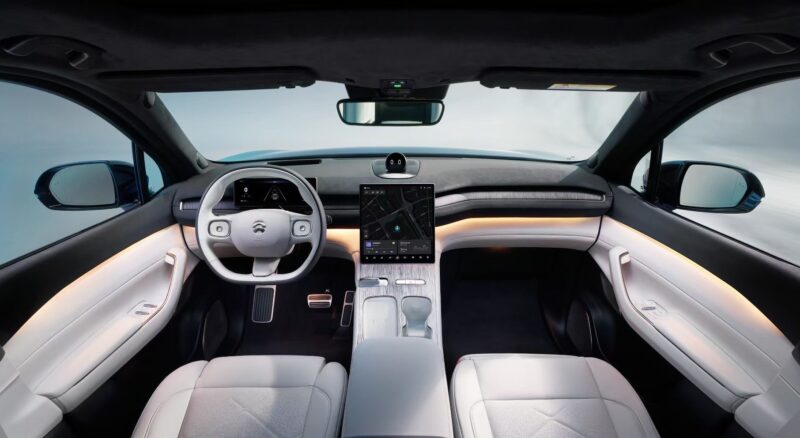 The interior design is in line with other NIO cars, most notably the NIO ET5, but it looks a tad more classy and modern. It has a surprisingly large steering wheel, a 9.8 inch letterbox digital instrument panel, a 12.8 inch touch screen in the center, and NIO's NOMI digital assistant on dash top. NIO calls NOMI an "AI companion" and claims it can be activated by just looking at it, which must mean it is actually looking at you all the time. NIO also says the AI allows for "a free-flow conversation".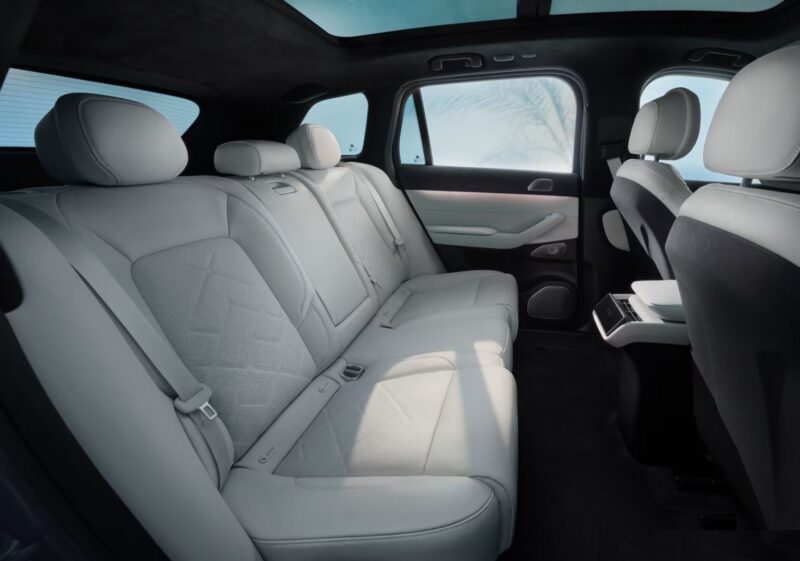 The rear compartment is spacious with lots of space for the legs. The safety belts are colored in the same color as the seat.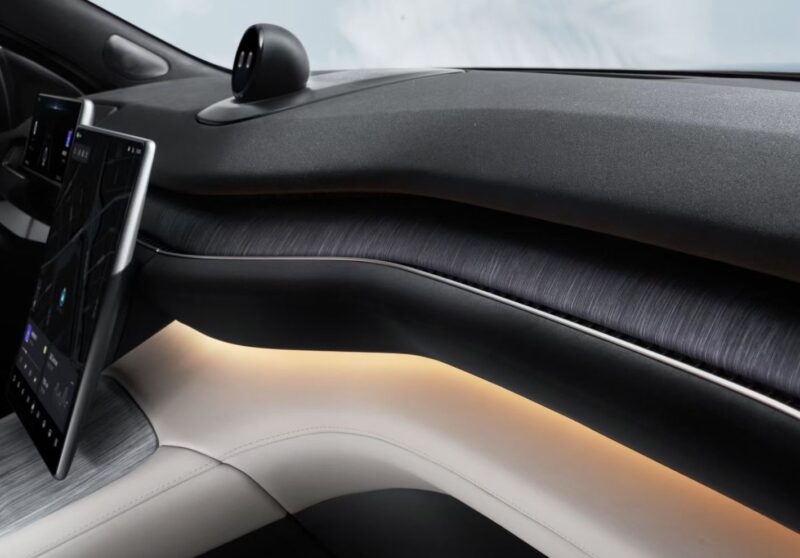 Unlike many new cars launched by other Chinese automakers, the NIO ET5, or any other NIO, doesn't have a separate screen for the passenger.
The NIO ES7 is fitted with an impressive array of camera's, sensors and radars for autonomous driving. NIO calls the system NAD, which simply stands for NIO Autonomous Driving. It includes a LiDAR in the center above the windshield, seven 8 MP high-resolution cameras, four 3 MP light-sensitive surround-view cameras, one ADMS (Advanced Driver Monitoring System(that's NOMI)), five millimeter-wave radars, and 12 ultrasonic sensors. The input of these camera's is handles by the NIO Adam "supercomputer" that can process 8GB of image data per second.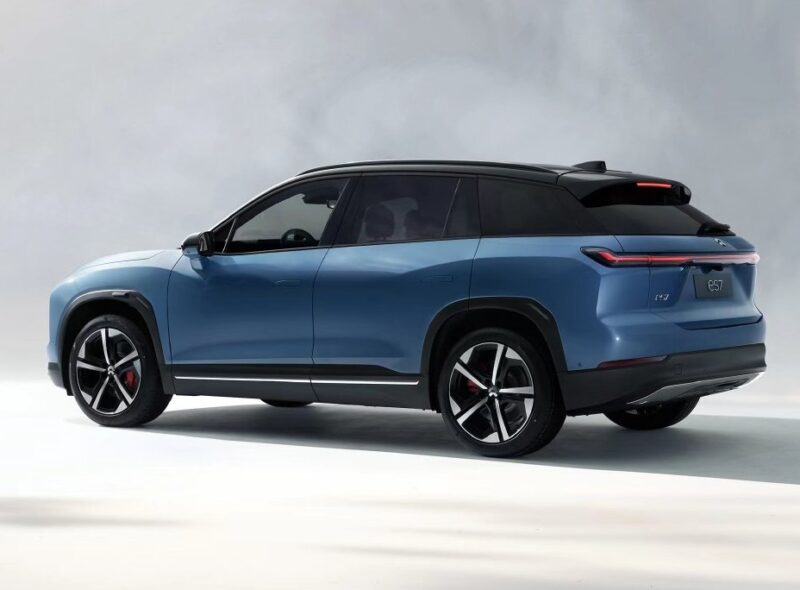 The NIO ES7 sure has an attractive design with a super smooth body but it doesn't look overly exciting. It also looks quite a lot like the ES6. However, some details are great lookers, like the car-wide light bar at the rear, the rear spoiler assembly, the red brake calipers, and the square-shaped wheel arches.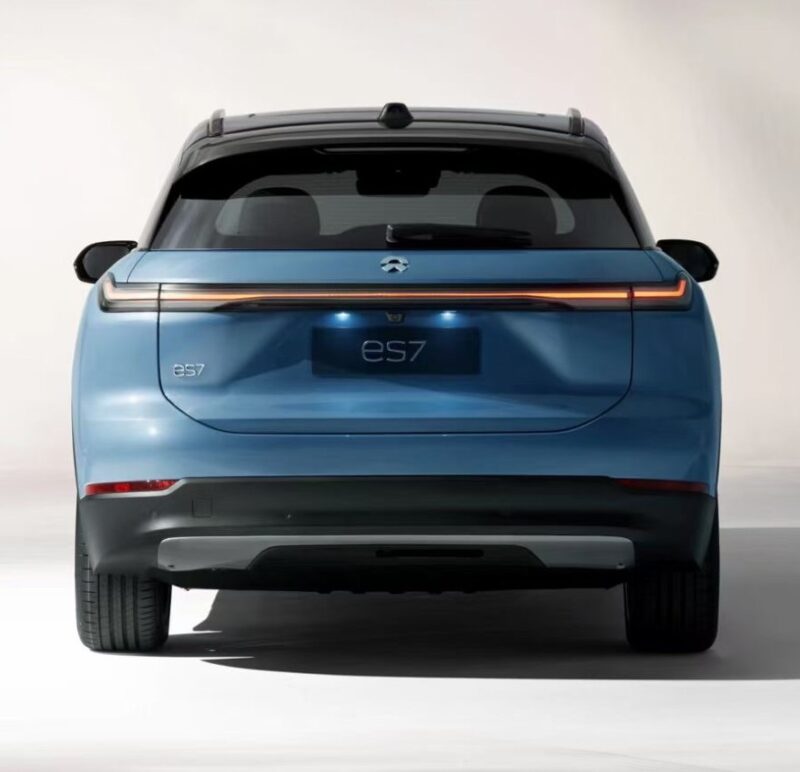 Note the camera above the window. The rear design is very clean. Almost too much so.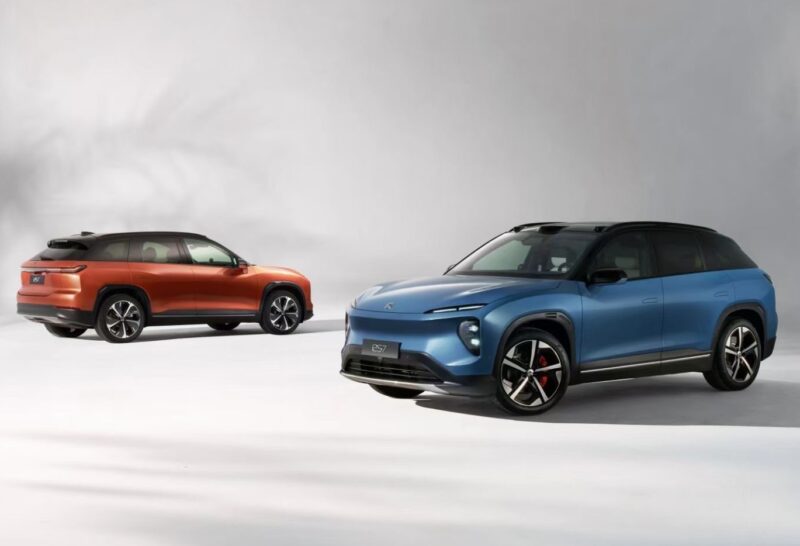 The blue car gives us a great view on the headlights: two 'dual dash' LED strip on top with two LED 'bulbs' on the sides.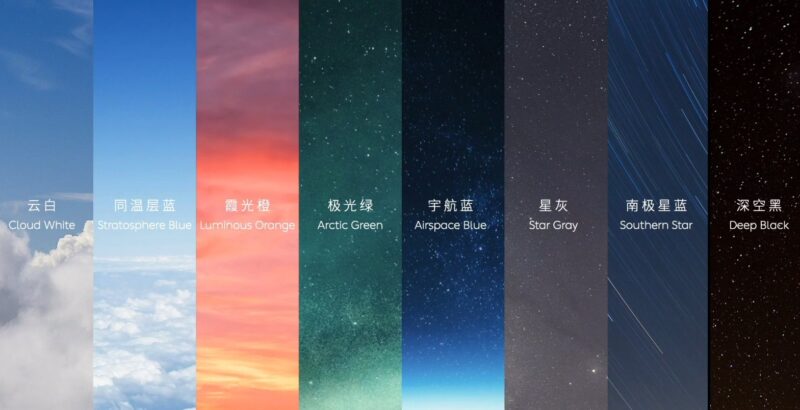 Coming up with cool/weird color names is a new trend in China. NIO keeps it reasonable civilized. Cloud White and Deep Black almost sound like something Volkswagen would come up with, but Luminous Orange is kind of wild.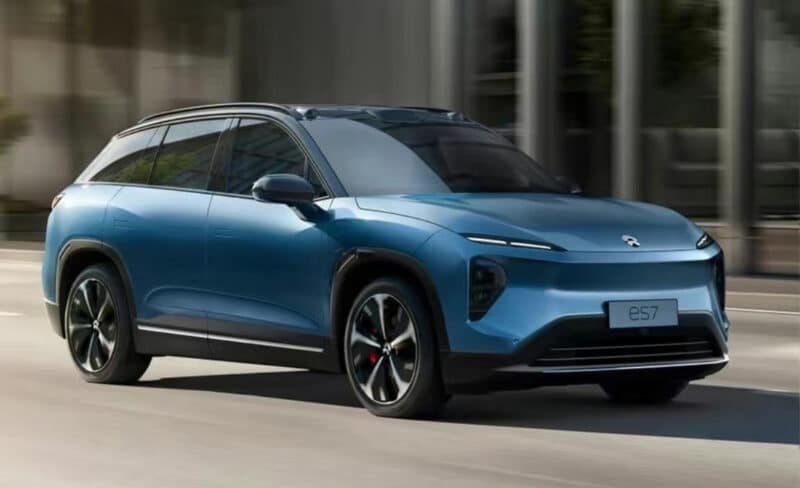 Tomorrow we'll post a follow-up article about tech, specs, and pricing. See you soon.