China builds some amazing vehicles. How about this one? This is the new Wuling E10, an extremely narrow electric minivan with a center driver's seat and a closed cargo box. The E10 is developed for delivery companies and postal services.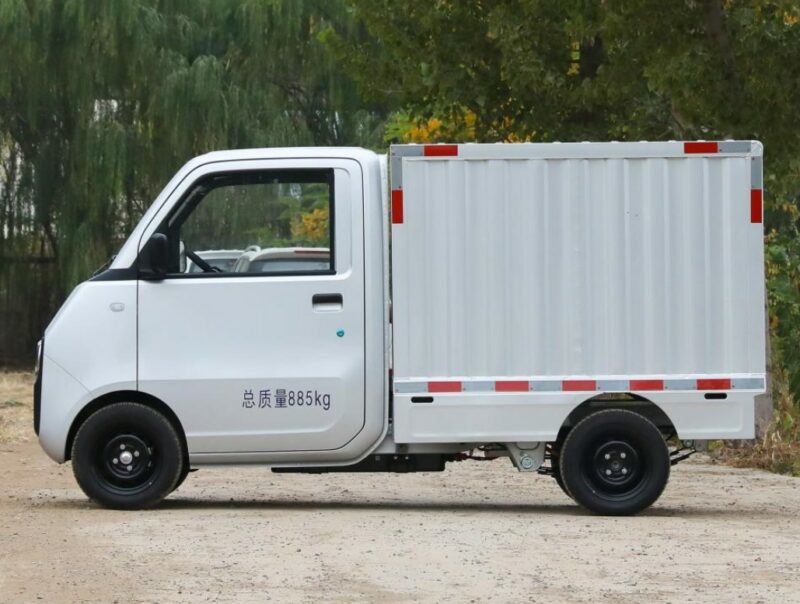 The E10 is a basic car and that makes it kind of beautiful. It has a cabin and a box. That's all there is to it. Simple black mirrors, tiny black steel wheels, and a simple gray paint job. The 3M tape is obligatory in China for any commercial vehicle. The tape got to be on the car even before it sells.
Wuling is a brand under the SAIC-GM-Wuling joint venture, a business better known for the Wuling Mini EV. But the joint venture started life making small minivans, and they still do. Most of the vans are electric nowadays but the E10 is the first one-seat van.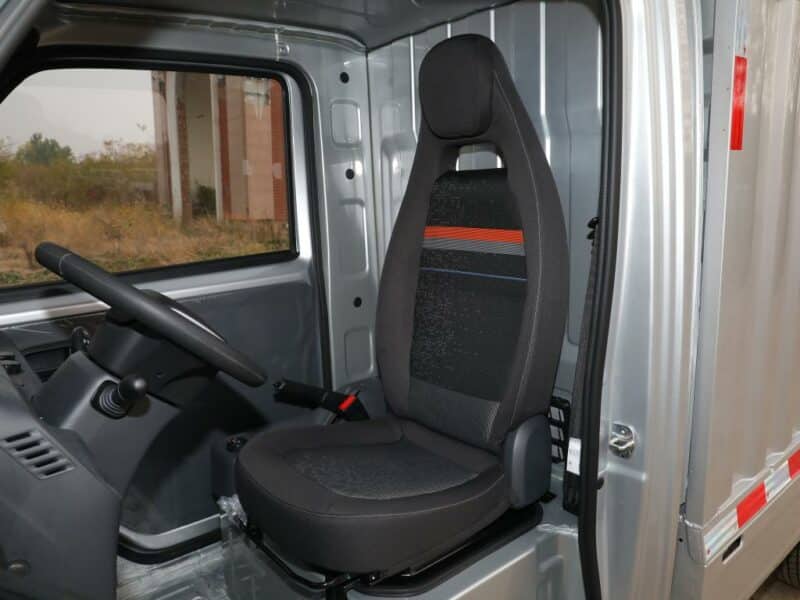 And here it is; the center driver's seat. The cabin is as basic as the body, but that seat looks quite sporty. The hand brake is located on the right side of the seat.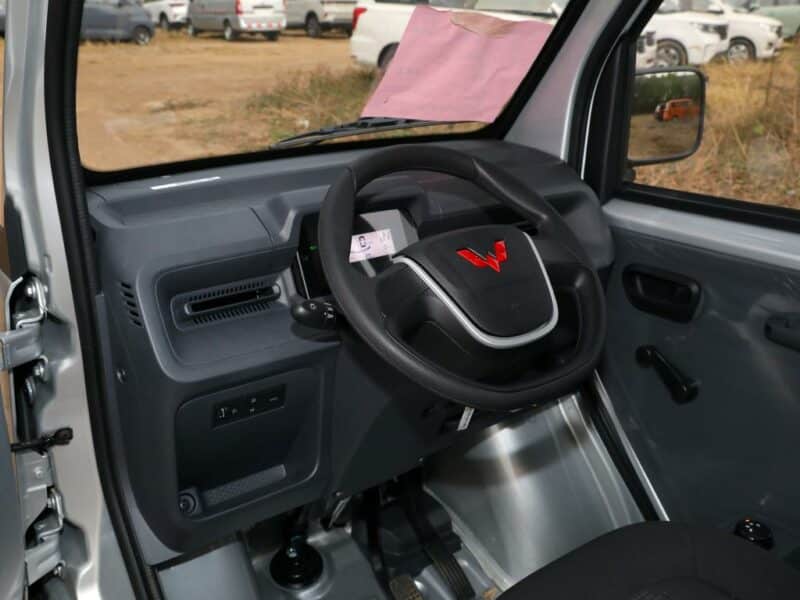 The plastics are gray and cheap and the steering wheel is almost horizontal. It has manual operated windows and it doesn't even have a radio. But it does have a digital instrument panel, two USB ports for charging mobile devices, and a rudimentary heating system.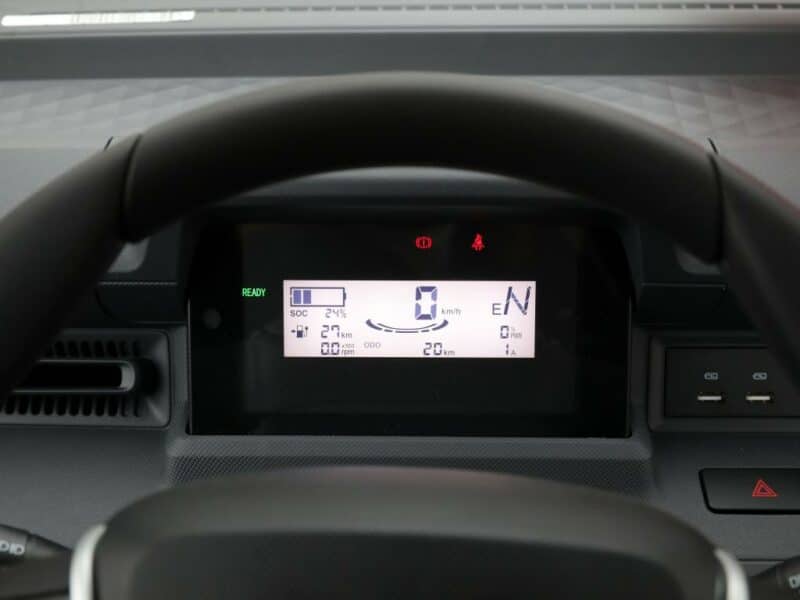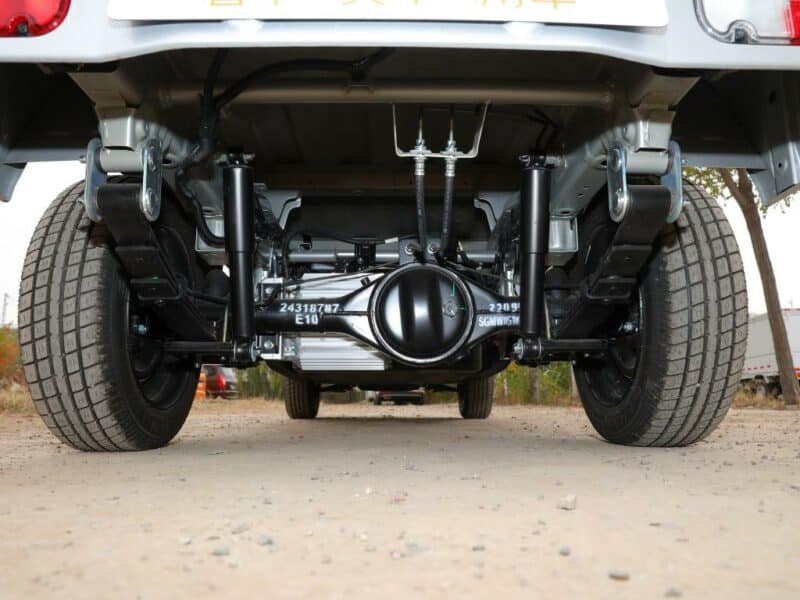 Power comes from a single electric motor located at the rear. Output is 27 horsepower. The motor is mated to a 9 (nine) kWh lithium iron phosphate battery pack, with a cruising range of 115 kilometers. That's enough for a lot of deliveries.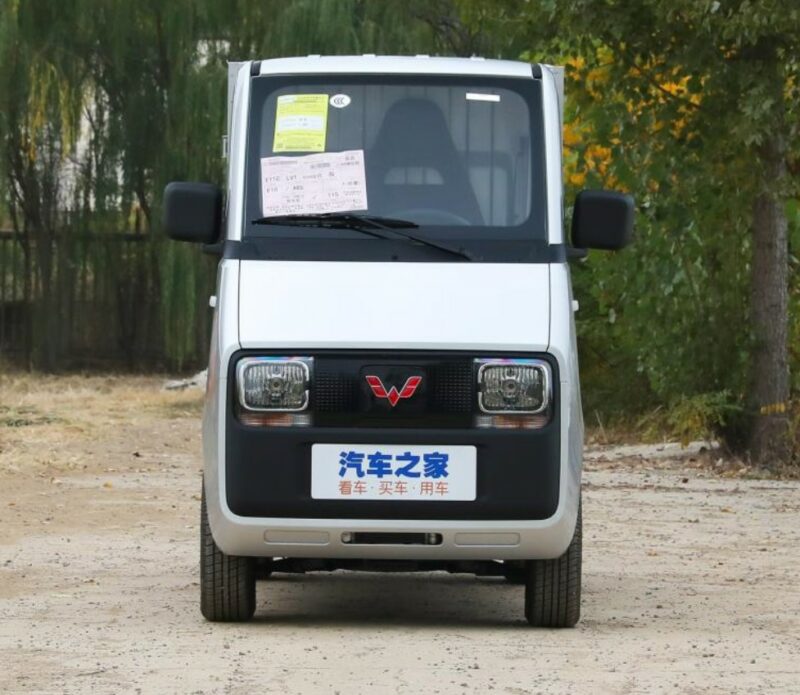 The E10 looks superbly cool from the front with square headlights, a big red Wuling logo, and a single windshield wiper. How narrow? Well: 3310/1080/1690! The size of the cargo box is 1625/1000/1040. Max cargo weight is 200 kilo.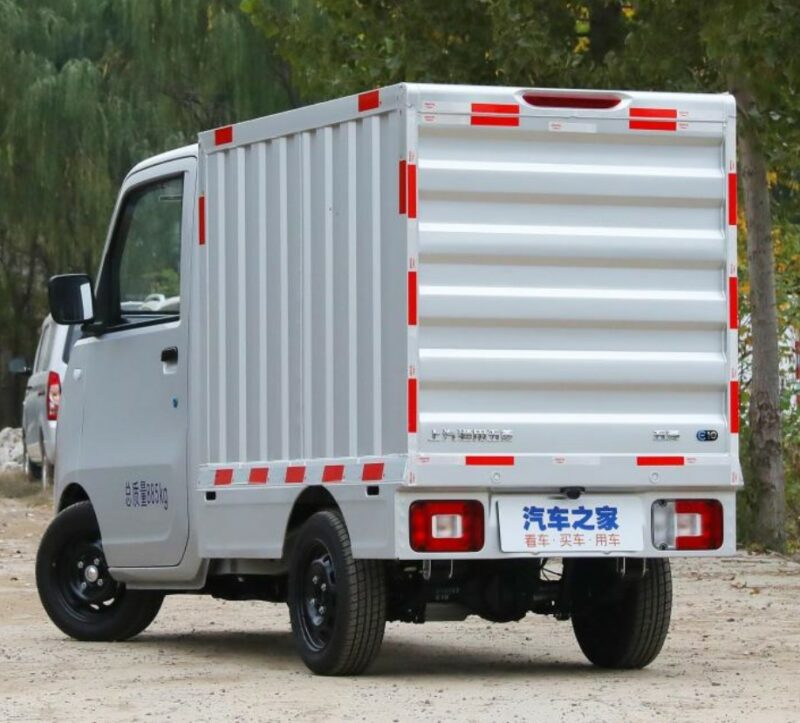 Third brake light on the top of the cargo box.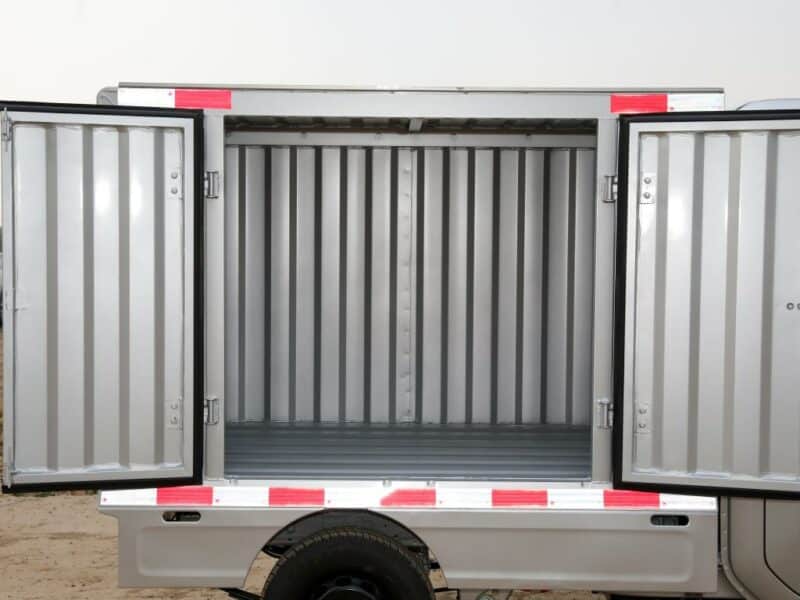 Load her up with cheap stuff from Taobao. The E10 will carry it all. It is so narrow it can go to lots of places with ease, and thus with speed.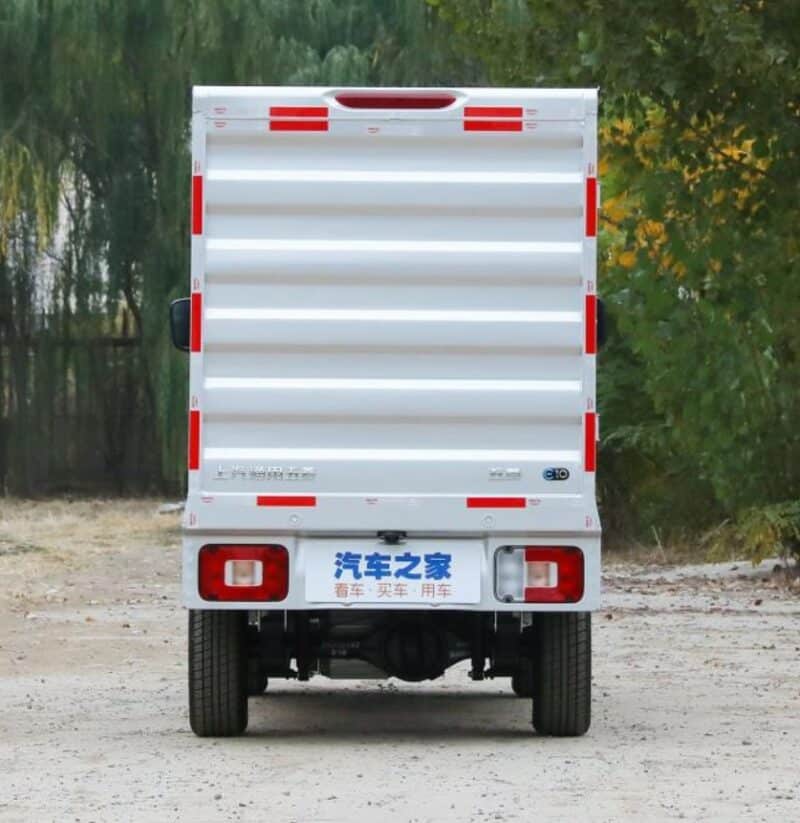 Note the single reverse light incorporated in the right light unit.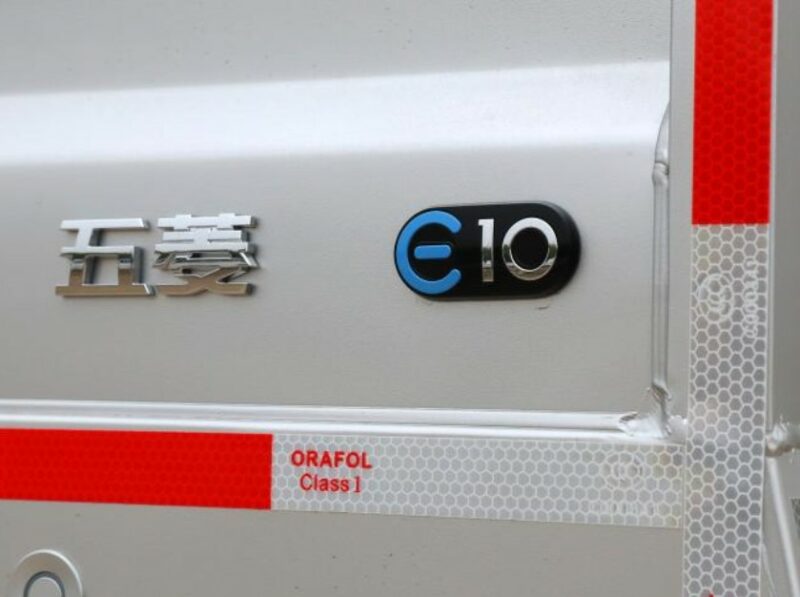 The Wuling E10 is an amazing vehicle, and it has a cool factor. I wouldn't be surprised if folks are going to modify it. Pricing hasn't been announced yet but bet it won't be more than 30.000 yuan or so ($4125). That'll be a good deal for a car with a center driver's seat. 3M tape included.
Pics via Autohome.