The new Neta E is a large and luxurious full electric four-seat coupe. The first such car ever launched. No surprise it is from China, where automakers are electrifying everything, from small convertibles to large MPVs. The Neta E has a classic coupe shape, with large headlights and 'air vents' in the hood.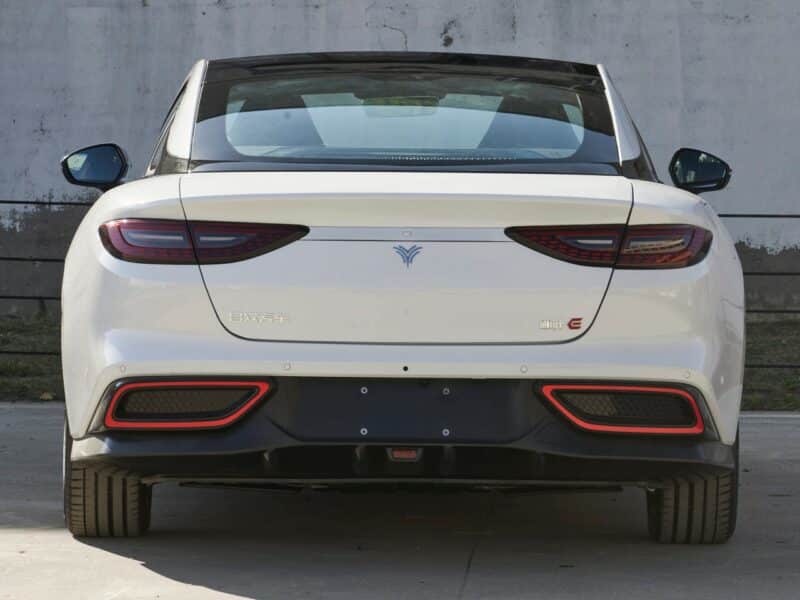 It may look like a liftback but it has a sedan-style trunk. The C-pillars are painted in body color and in black. Character time: left: 合众汽车, Hézhòng Qìchē, Hozon Auto, the owner of the Neta brand. Right: Nǎzhā, the Chinese name of Neta. The red E is a cool detail. As we all know; red equals speed. There is more red around the 'exhaust pipe' units in the bumper, and there is a minuscule fog light in the middle.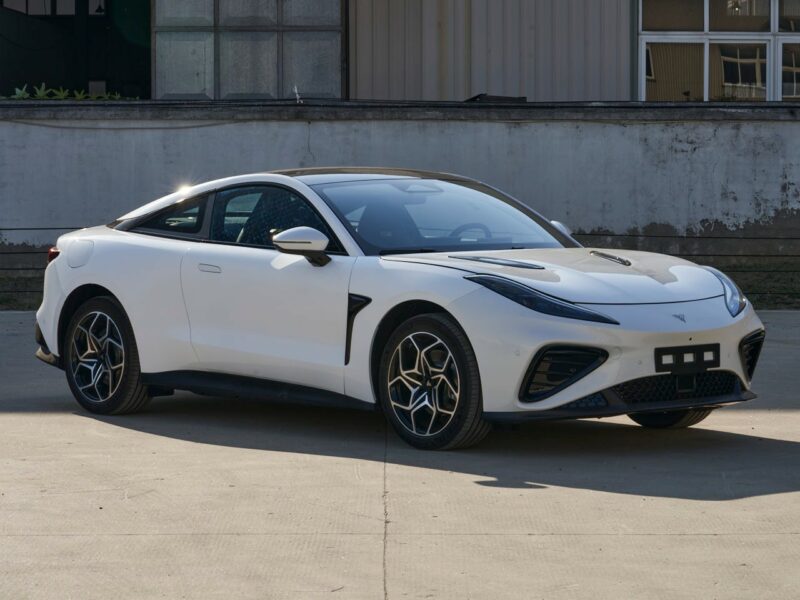 Neta will sell two versions of the E: single-motor rear-wheel drive with 228 hp, and a dual-motor all-wheel drive version with 456 hp. Curb weight of the former is 1820 kg, weight of the latter is 1950 kilo. Top speed is limited to 190 km/h on both versions.
Size of the battery packs is yet unknown, but we know range of the rear-wheel drive car is 560 kilometer and range of the all-wheel drive car is 580 kilometers CLTC. Considering the weight difference, this likely means that the all-wheel drive version has a larger battery pack, otherwise the difference is range would be much larger.
Speaking about large; the Neta E is a sizable machine: 4704/1980/1418, with a 2770 wheelbase. The E is a four-seat car but space in the back seems to be limited, so it is probably more a 2+2 than a full-space four-seater.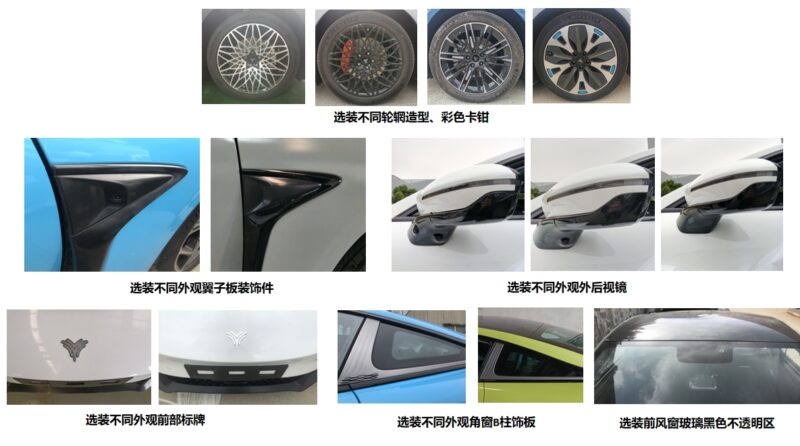 Images with four different alloy wheels, cameras in the front fender and on the mirror, a gray and a white Neta logo, and a radar unit behind the windshield.
The Neta E will launch on the Chinese car market in Q1 2023. It"' basically have to market all for itself. There is no other similar electric coupe coming up soon. The only car that is somewhat similar in concept is the Polestar 6, but that one is scheduled for 2026. The long-awaited MG Cyberster, set to launch next year, is a bit smaller and a convertible. In any way, it is great that a relatively small car maker like Neta takes such a bold step. More as we get it!