Chinese EV manufacturer Li Auto has launched its fourth model, the Li L7. The L7 is a five-seat midsize SUV with an extended-range hybrid system. Marketed as a family SUV, the L7 is the first five-seat SUV from Li Auto. Available in three trims (Air, Pro, and Max), the new SUV has a price range of 319,800 – 379,800 yuan ($47,120 – $55,960).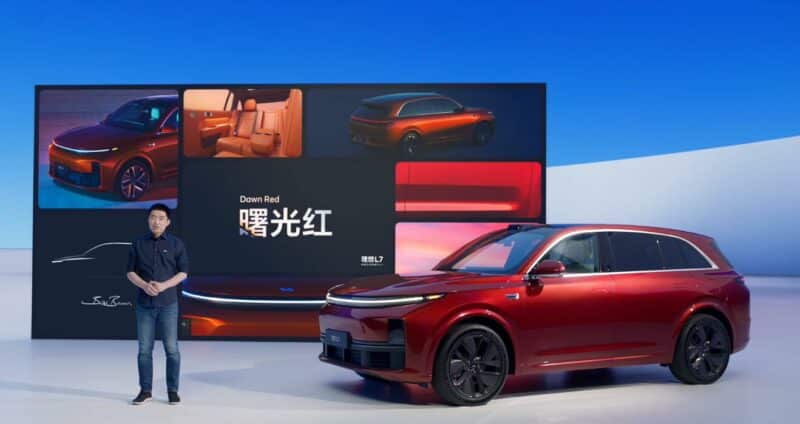 According to the automaker, the L7 show car and test drive models will be distributed nationwide on February 9. While the L7 Pro and Max will begin deliveries on March 1, deliveries of the L7 Air will start in early April.
In September 2022, the automaker announced the L7 Pro and Max would cost 339,800 and 379,800, respectively. Li Auto also announced at a recent press conference that it would launch the entry-level versions of the L7 and L8. The entry versions are the L7 Air and L8 Air. However, both Air versions will not have the air suspension on the L7 Pro and Max variants.
In addition to releasing the Air models, Li Auto announced it would cooperate with Svolt Energy and Sunwoda for its batteries. This is the first time Li Auto will work with other battery manufacturers besides its primary supplier – CATL. The automaker also stated that both companies had established production lines to enable Li Auto to produce its in-house battery pack. Svolt Energy will provide batteries for the Li L7 Air, while Sunwoda's batteries will power the Li L8 Air.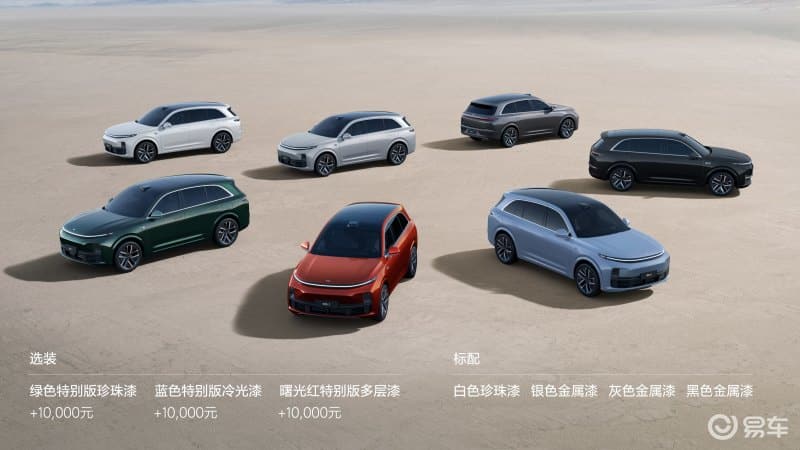 Buyers can choose from four standard colors: white, silver, gray, and black. There are also three special edition colors. Prospective owners can also choose from 20- and 21-inch rims.
The L7 adopts the same design as other offerings from Li Auto, such as the L9 and L8. This includes closed grilles and split headlights. However, the L7 has a more sporty rear design.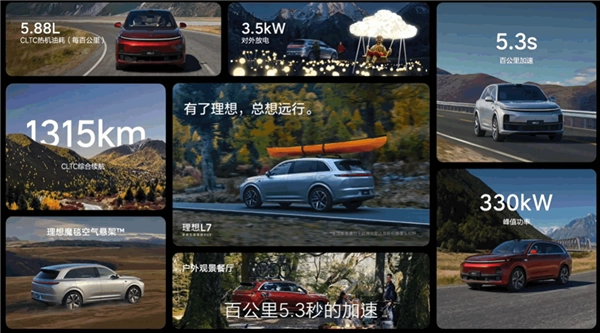 In terms of size, the new SUV measures 5050/1995/1750 mm in length, width, and height, respectively, while the wheelbase is 3005 mm long.
Like the L8, the L7 has multiple screens. There is a central control screen, a suspended rear cabin entertainment screen, a co-pilot screen, and a HUD screen. The co-pilot screen, rear cabin screen, and central control screen are all 15.7-inch LCD screens.
The SUV is also equipped with enough speakers to complete the audio-visual experience. 7.3.4 Dolby Atmos audio-visual system is standard on all models. It consists of 7 sets of speakers around the car, three subwoofers, and 4 top speakers.
The Air and Pro models are equipped with a Qualcomm Snapdragon 8155 chip, while the max model gets two Qualcomm Snapdragon 8155 chips.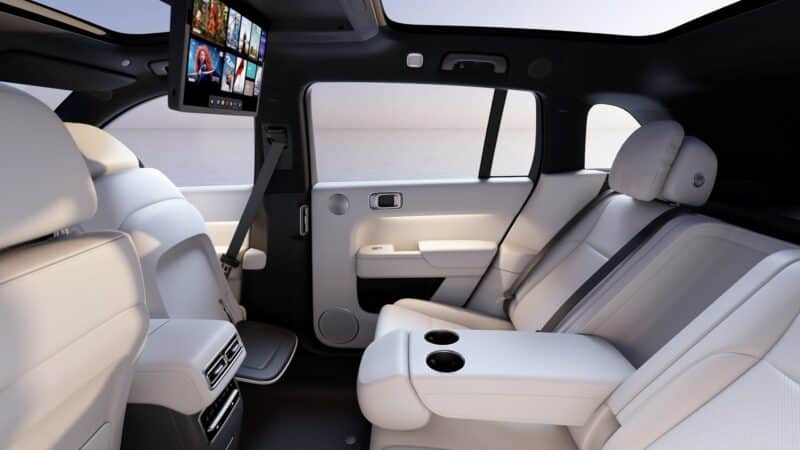 Another eye-catching feature of the L7's interior is the 'Queen Seat.' This refers to the electronically adjustable rear luxury seats made of Nappa leather. Equipped with electric footrests, these seats have a 270-degree leather wrap design and a luxurious central armrest. When the Queen seat mode is activated, legroom can extend up to 1160 mm, and the backrest angle can reduce to about 40 degrees.
The Li L7 also has a very spacious trunk measuring 1081 mm. Li Auto took storage seriously and equipped the L7 with 26 storage compartments for keys, phones, bags, and other items.
Additionally, Li L7 comes standard with a panoramic sunroof with electric sunshade, double-layered, silver-plated heat-insulating front windshield, independently controllable rear climate system, heating for five seats, ventilation and lumbar massage for four seats, and many other premium features.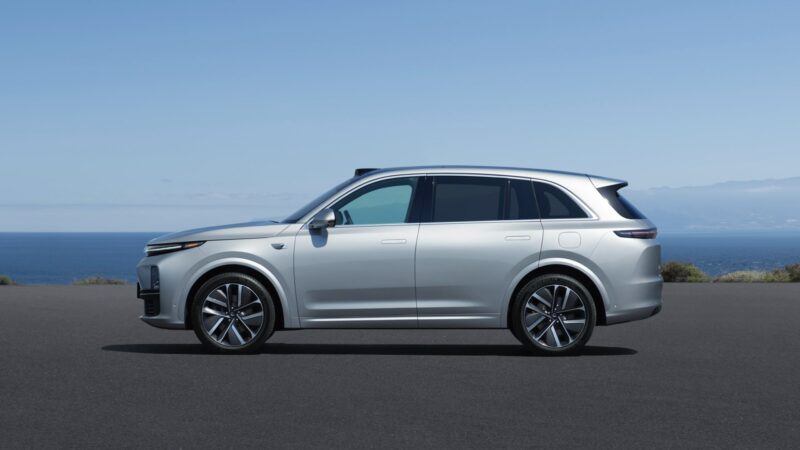 Where it matters the most, the Li L7 has a four-wheel drive range-extended hybrid system made up of a 1.5 turbocharged four-cylinder engine and front/rear motors. Together, the motors can cough up a combined 330 kW (130 kW for the front and 200 kW for the rear motor). Combined with its 42.8 kWh battery pack, it has a 1315 km cruising range and a pure electric cruising range is 210 km (CLTC). Acceleration from rest to 100 km/h is a decent 5.3 seconds, and some models are equipped with a magic carpet air suspension.
Sources: Li Auto