New spy shots of the upcoming Exeed E03 sedan-coupe for the Chinese car market. It is one of a trillion new electric sedans that are launched and under development in China. The sedan may be dead in North America and Europe, but it is very much alive here.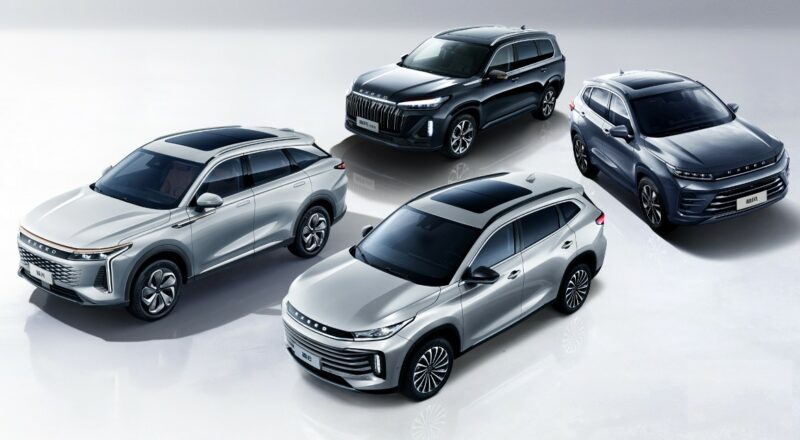 Exeed (星途, Xīngtú) is a sub-premium brand under Chery Automobile, founded in 2017. Until now, the Exeed brand has only sold SUVs. They sell four SUVs at the moment (clockwise starting at 12): the full-size Lanyue SUV, the Zhuifeng compact SUV, the Lingyun mid-size SUV, and the Yaogang SUV-coupe. These are all petrol powered cars, with only one hybrid option.

The Exeed E03 represents a big change for Exeed: it is the first sedan model and the first full-electric car. 'E03' is a code name. Exeed will unveil the real name later. The brand is also working on a large 3-row electric SUV.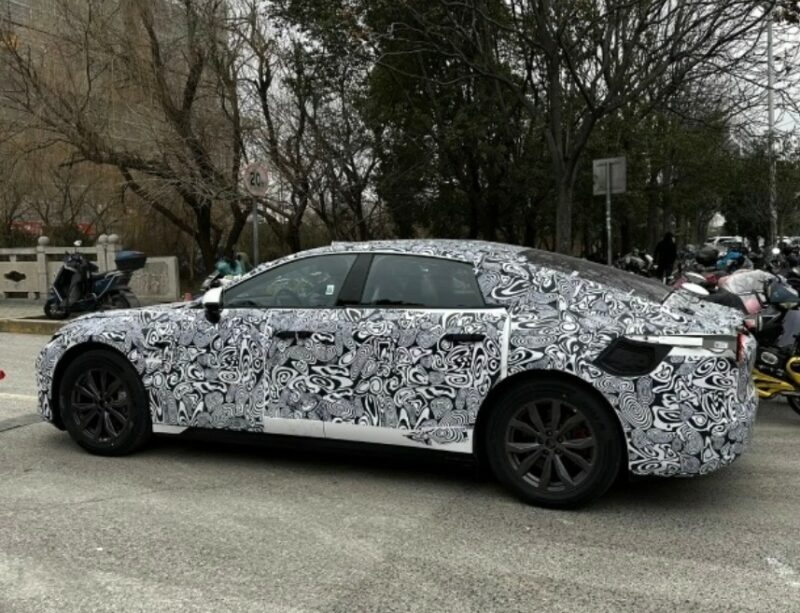 The Exeed E03 is a large car, with a length of just over five meters and a near-three meter wheelbase. It uses an aerodynamic sedan-coupe design with frameless doors. The wheels are large, 20 inches at least, and it has pop-out door handles.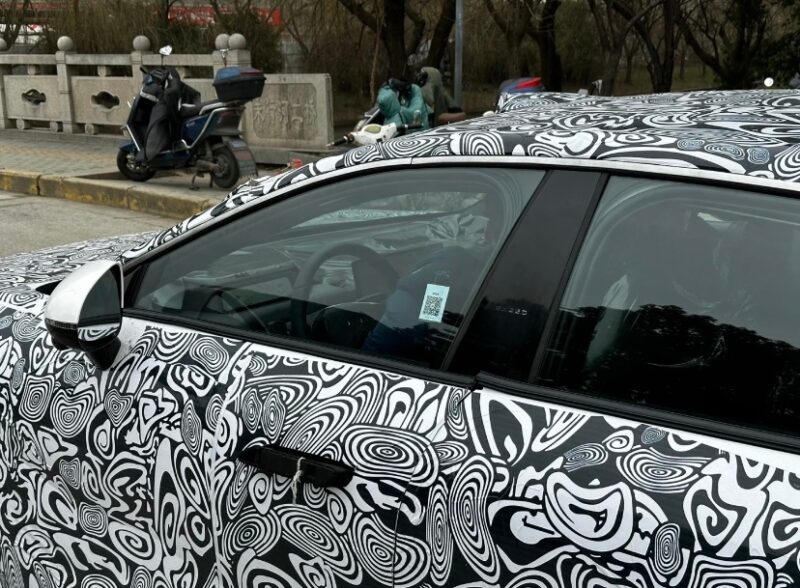 The dashboard with a HUD, a letter box instrument panel, and a large-size central screen for the infotainment. It has a lidar pod on the roof. The hard- and software for the driving assistance systems are sourced from Huawei. Exeed promises L3 autonomous driving capabilities.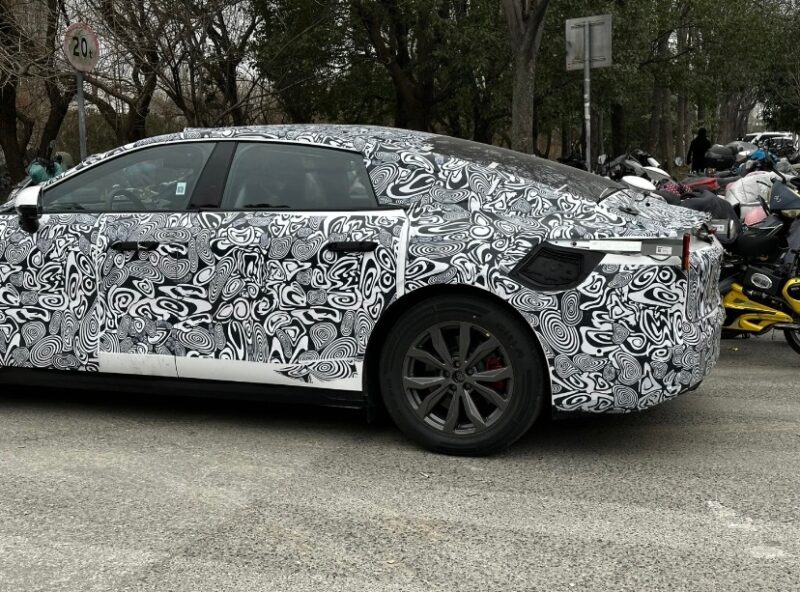 The E03 gets an 800v charging architecture, good for a 10% to 80% charge in 10 minutes. The battery pack is sourced from China's largest battery maker CATL. The CLTC range will be about 700 kilometers.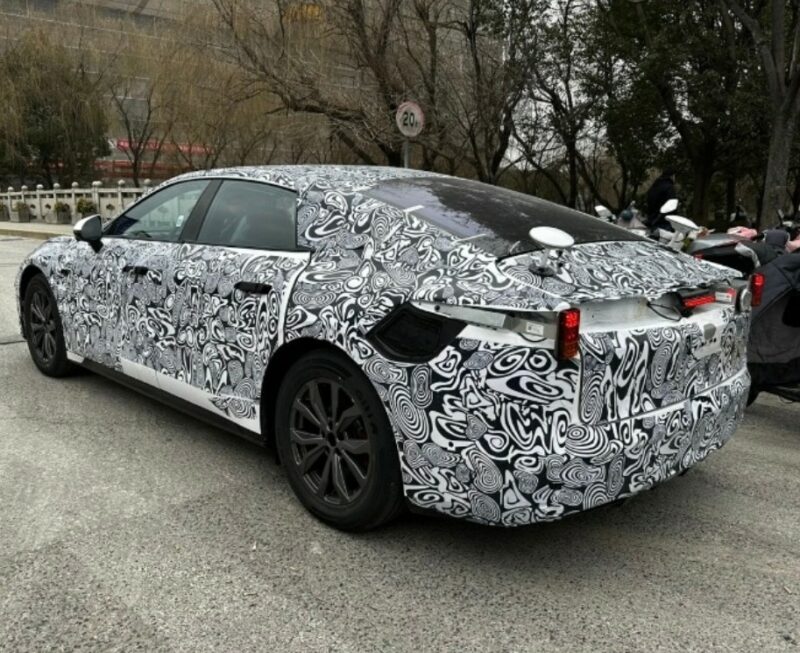 Exeed will offer single-motor rear wheel drive and dual-motor four wheel drive versions of the E03, with a max power of about 450 hp.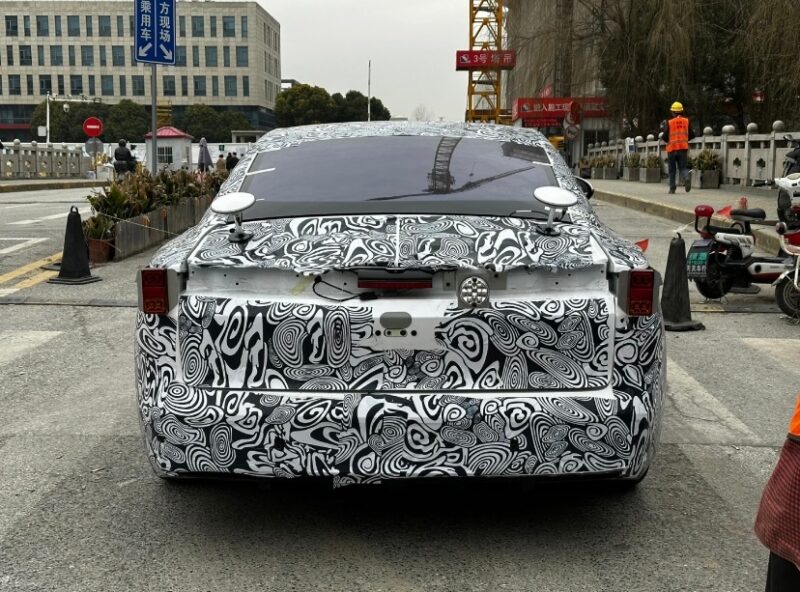 The dishes on the boot lid are ADAS sensors. These will be integrated in the rear for production. Exeed will unveil the production version of the new E03 electric sedan in Q3, with a launch on the Chinese auto market scheduled for Q4.
Images via: Weibo/闲·传车.