This is the AION Y Younger, a facelift of the current AION Y models on the market. Only one model was launched and priced at 119,800 RMB (17,200 USD). As a facelift model, the exterior and interior designs largely remained the same, only the powertrain is upgraded.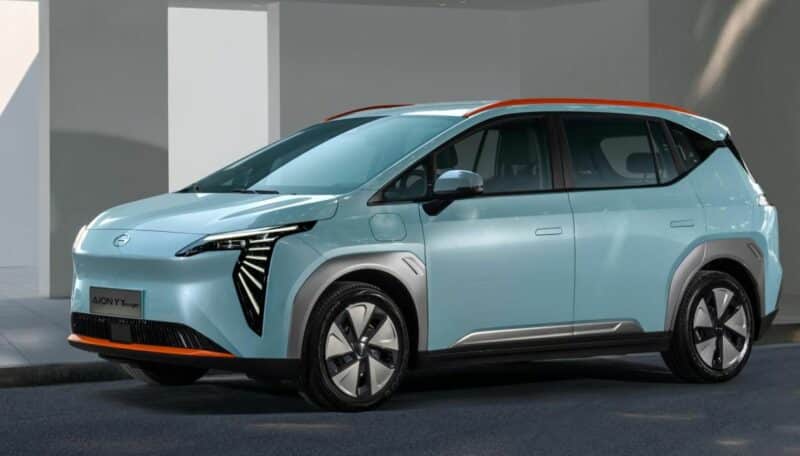 As a compact electric crossover SUV, the dimensions of the AION Y Younger are 4535/1870/1650mm, with a 2750mm wheelbase. Notable design elements include the popular hidden door handles, thick wheel eyebrows, and thick side skirts. The car runs on either 18-inch or 19-inch five-spoke wheels. Furthermore, the hint of red on the roof and front bumper makes the car dynamic.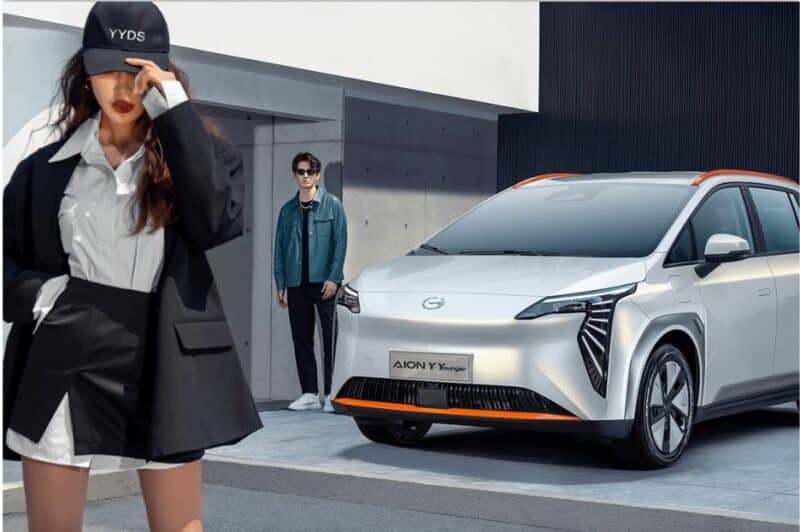 The AION Y Younger is available in two body colors of silver and blue. In case you haven't been able to tell from the images, this model is especially targeting the young consumer group with the slogan to make it cheaper for young folks to own electric vehicles, according to the carmaker.

The appearance of the AION Y Younger is the same as the current models on the market. The wing-style headlights look like eye lashes, further enhancing the young and energetic vibe of the car.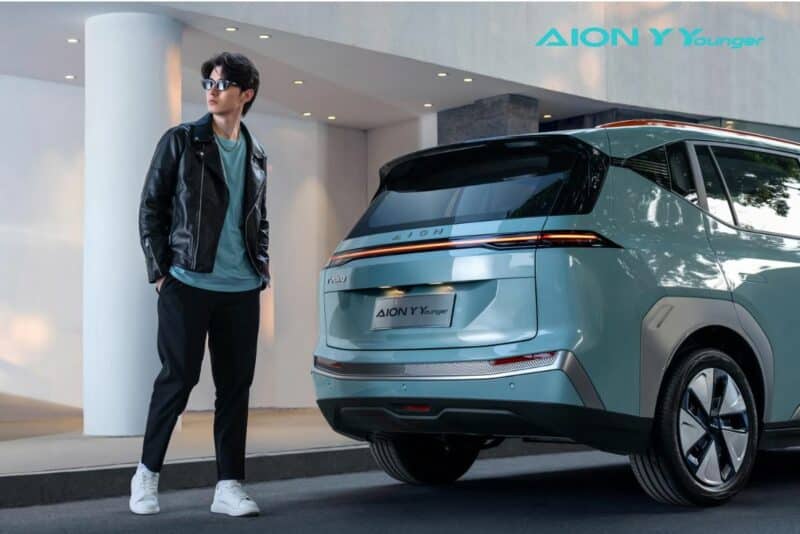 The rear adopts a through-type taillight design, which is highly recognizable when lit at night time. There is also a roof spoiler and a silver decorative strip at the bottom.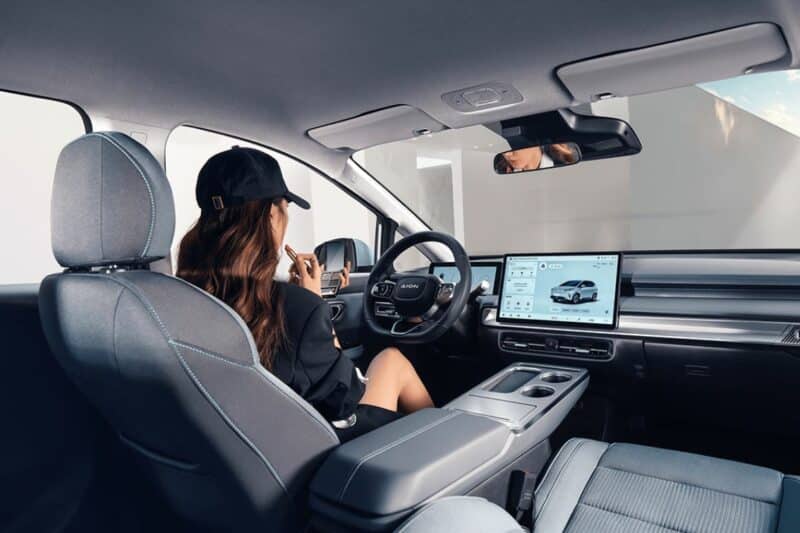 The interior has a 10.25-inch full LCD instrument panel, a three-spoke multifunctional steering wheel, a 14.6-inch central control touch screen, and a large central armrest. The center console has two cup holders and a phone slot. The air conditioning vents are below the central control screen.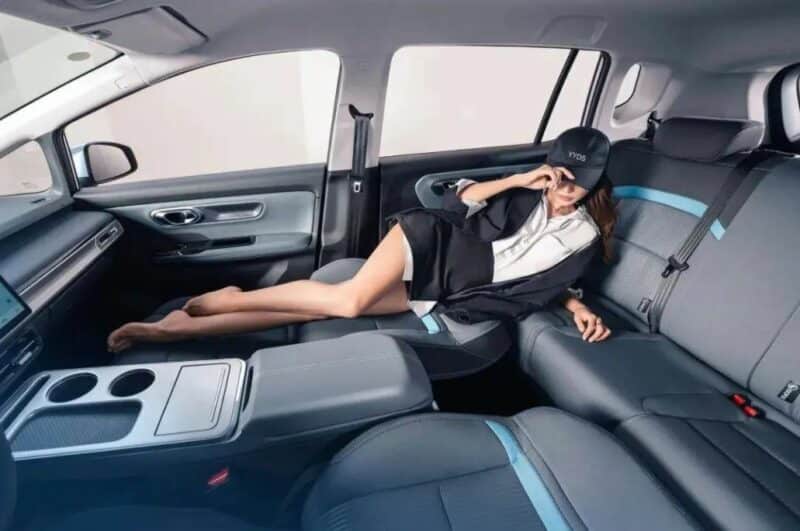 Other configurations include an automatic door unlock function when approaching the car, a radar to support reversing, Bluetooth, and voice assistant. The front seats can also lay flat.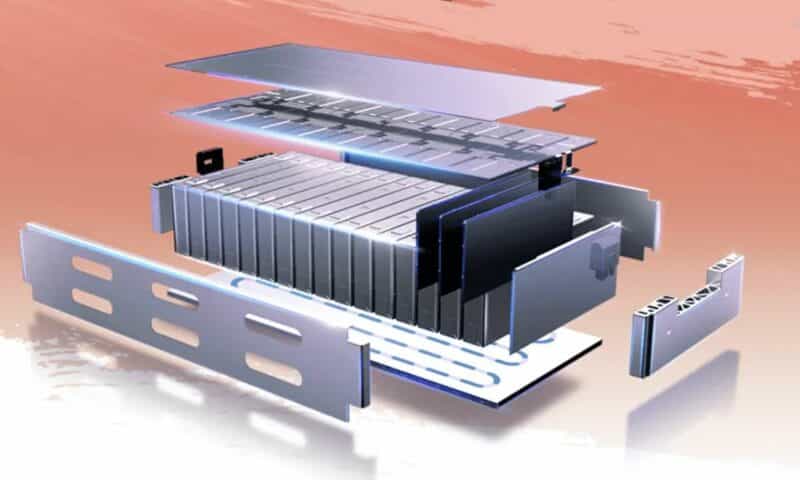 Power comes from an electric motor that outputs 100 kW and 176 Nm, and a 51.9kWh lithium iron phosphate battery with a comprehensive cruising range of 430 km.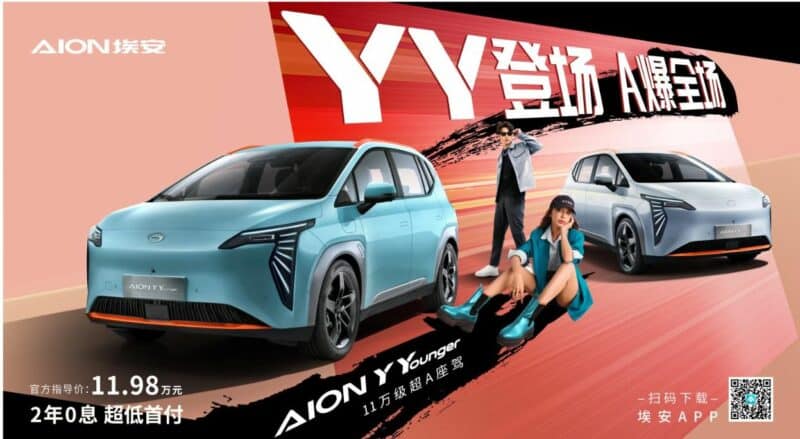 In 2022, AION sold more than 271,000 vehicles, an 107% increase year-on-year. In particular, the AION Y model sold 119,687 units. Then in February this year, AION sold more than 30,000 vehicles.