After Chinese New Year in mid January, as Tesla took the lead in lowering prices, many car companies follow suit in China. Entering March, this price war continues to spread with major companies including BYD, Changan, and Chery joining.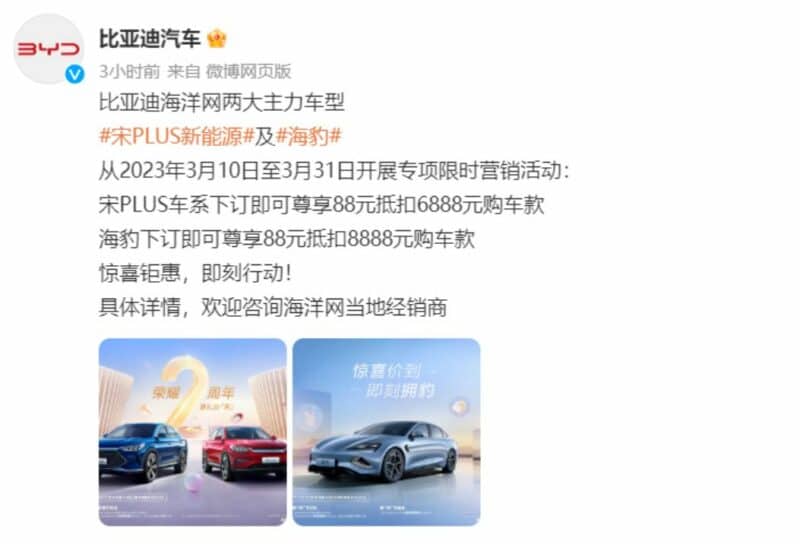 On March 9, BYD's official WeChat account showed that from March 10th to March 31st, BYD's two main models will carry out a special limited-time promotion: order the BYD Song Plus model for only 88 RMB to obtain a 6888 RMB (1,000 USD) discount.
On March 11, Chery announced via social media that its Chery, Exeed, Jetour, and Chery New Energy brands will introduce price cuts to promote automobile consumption and boost the development of the automobile industry. Specifically, Chery brand models have an official discount between 10,000 – 31,000 RMB (1,400 – 4,400 USD). For example, the official discount of the Chery Arrizo 8 is 19,000 RMB and the discount of the Chery Tiggo 8 Plus is 31,000 RMB.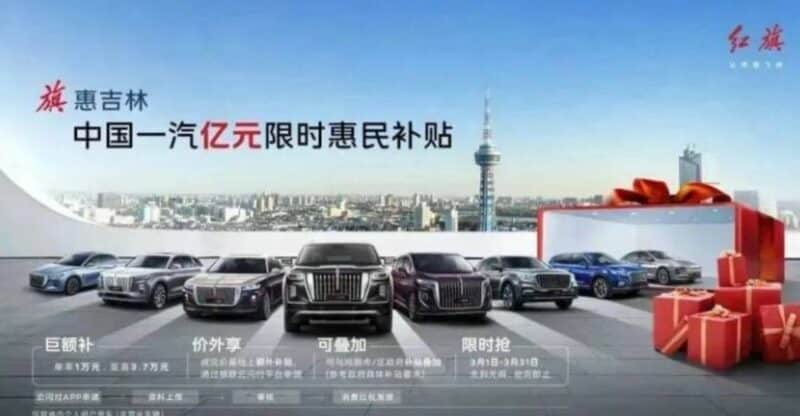 Recently, FAW launched a price reduction campaign with 100 million RMB (14.5 million USD) worth of subsidies in the Jilin Province from March 1st to March 31st. The scope of subsidies covers passenger cars and light trucks under FAW-Hongqi, FAW-Jiefang, FAW-Bestune, FAW-Volkswagen, and FAW-Toyota. The subsidy amount varies depending on the purchase price and vehicle type from 5,000 RMB (720 USD) to 37,000 RMB (5,300 USD).
More than 30 brands have cut prices
So far, at least 30 auto brands have participated in this price war, with a maximum discount of more than 100,000 RMB (15,000 USD). To promote consumer spending on cars, Chinese carmakers, dealers, and local governments have joined forces to find ways to cut prices. The discounts are offererd in the forms of direct purchase price cuts, cash credits, insurance subsidies, and gift packages.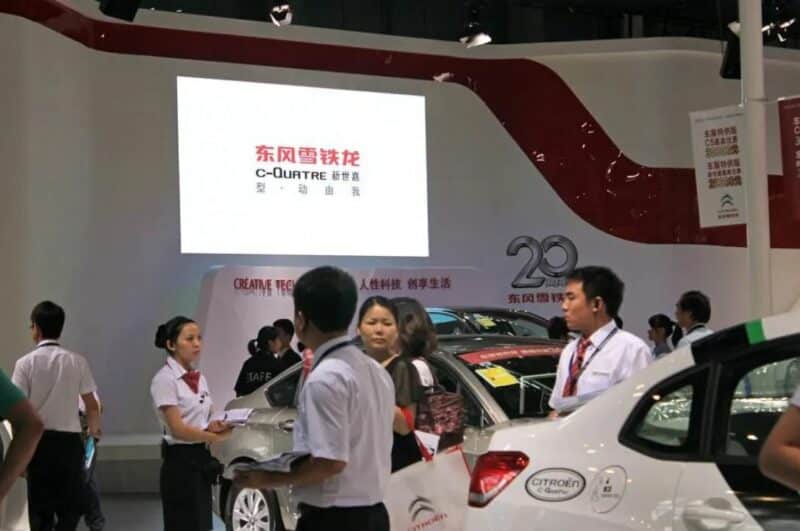 First, the sales volume is declining and inventory is high, so the price has to be reduced. For example, in 2022, Dongfeng-Nissan sales fell by 20.9% year-on-year, Dongfeng Honda fell by 17.8%, SAIC-Volkswagen fell by 14.7%, and GAC-Honda fell by 6.2%. According to Dongfeng, the cumulative sales of Dongfeng Citroen C6 in 2022 was only 3,082 units.
Second, it is impacted by the new energy vehicle market. Most of the joint venture brands manufacture mainly ICE vehicles, which led to an increase in inventory when consumers prefer to buy new energy vehicles due to government subsidies. Moreover, the bigger shock came when new energy vehicles have virgorouly started a collective price reduction. For example, Tesla claimed not long ago that the cost of building a car can be reduced by 50%. Consumers have a strong wait-and-see mood, which also puts a lot of pressure on fuel vehicles.
If the production and sales are too low, the production lines would not be able to maintain operations. Therefore, in order to maintain factory operations, it is necessary to reduce prices to increase orders, which is a common method used by second- and third-tier car companies. If a car company shuts down for a long time, its supply chain will gradually break down, which means the closure of the company.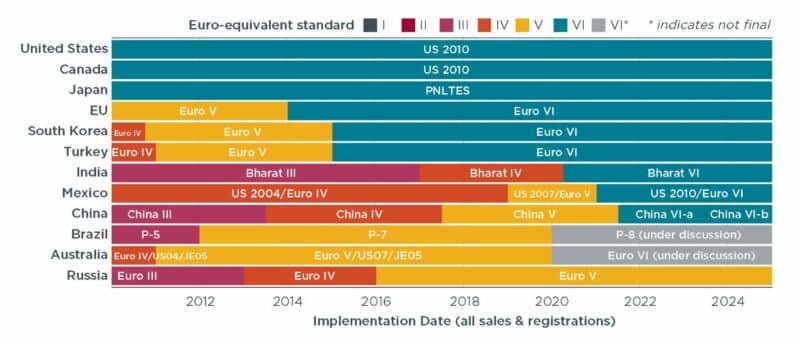 Third, starting from July 1, 2023, heavy-duty vehicles are required to meet the National VI B emission standards, forcing ICE vehicles to clear inventory.
Sum Up
Just around the same time last year, companies including Tesla, XPeng, Hozon, GAC Aion, BYD, and Polestar collectively announced price increases on their electric vehicle models, ranging from a few thousand RMB to tens of thousands of RMB increase, due to a combination of factors such as rising raw material prices. Now, we are seeing an opposite shift. This kind of price war is not a zero-sum game, but a negative-sum game.