Look closely at the feature image above, do you see something weird? The minivan is parked between two charging piles and connected to both. This rather odd scene is actually a clever trick by BYD's Denza brand to allow fast charging on not so fast piles. Let's examine what's happening here.
BYD's upmarket brand Denza launched the D9 MPV last year. It's a large and luxury people carrier, available as a range-extended or fully electric model. Today we focus on the all-electric version. Of course, the D9 comes with BYD's blade battery. The car is over five meters long and rather heavy, so BYD puts the biggest iteration of the blade battery so far in the belly of the D9. The capacity is just over 103 kWh and it can be charged at 166 kW maximum. And that's where things start to get interesting.
A recent survey found that 71% of all DC fast-charging piles in China have a power below 150 kW. The most common fast charger is 120 kW. So you pull up to a charging station in your shiny new Denza D9 with the battery's state of charge close to zero percent and you expect to fully charge it in 50 minutes or so. That would be possible if the charging pile was able to deliver 166 kW, which in many cases it isn't. Are you going to be stuck at the charger for much longer than expected?
Well, not with Denza. Luckily BYD provides a convenient solution for this infrastructural problem. The D9 has an AC and DC charge port on the right rear end of the vehicle and another DC port on the left side. The D9 driver simply backs up between two DC chargers and plugs in on both sides of the vehicle. Since the two ports are connected in parallel, the power of both chargers is added up and the D9 will charge at maximum speed.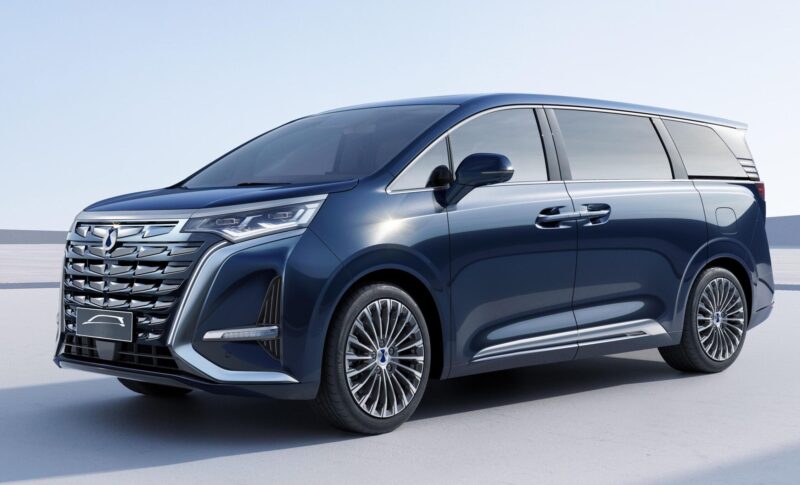 This double plugging is not new to BYD. As you probably know, the company also makes a lot of buses and coaches and these have battery packs of several hundred kWh. As early as 2017, BYD equipped one of its buses with dual charging ports and since then it spread to forklifts and heavy trucks. Now, the Denza D9 is the first passenger car to do this neat trick.
Compared to Western brands, Chinese cars have always been behind in fast charging. The lack of infrastructure is one of the reasons. But this is about to change. The country adopted the Chaojie protocol, which sets standards for the shape of the connector and allows for fast charging up to 1500 Volts and 600 Amperes (900 kW). The 1500V battery might be some years away (for passenger cars), but this year will see a transition to 800V systems. This opens the way to 480 kW charging. The Xpeng G9 is already available with this charging power. Although the first 480 kW public charger has yet to be deployed, Xpeng, NIO, and GAC Aion have already presented their piles.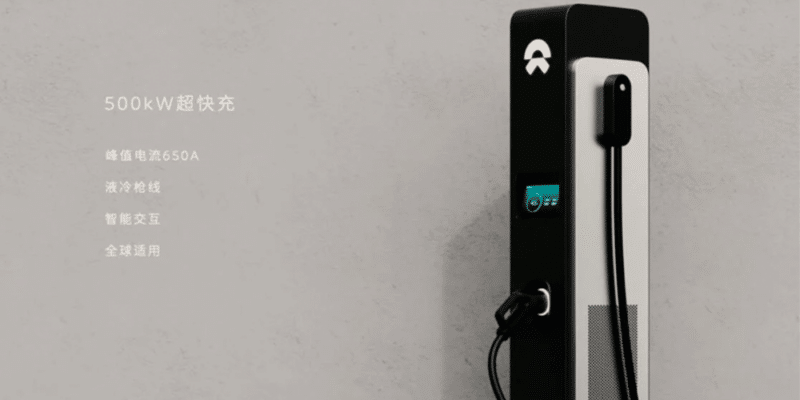 We will see the first 480 kW chargers in service later this year. With the 800V battery packs coming to more cars, the roll-out of the new high-speed charging network will undoubtedly go quickly. There's a good chance that the Denza D9 will remain the only passenger vehicle with dual-connected charging ports.