On March 16, refreshed BYD Han 2023 electric sedan was launched in China. The price range is between 209,800-299,800 RMB (30,400 – 43,400 USD). The 2023 version has several upgrades, including a new Glacier Blue color. The 506 and 605 km versions also have a new Genesis Edition styling.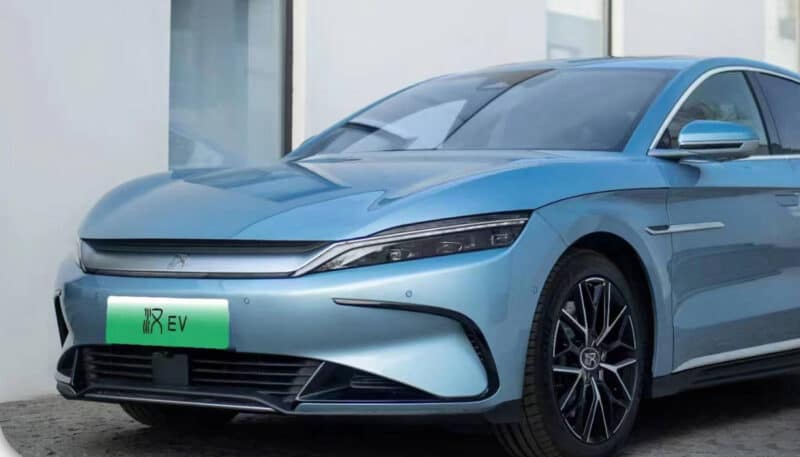 Upgrades of 2023 Han EV
In terms of comfort, the 2023 Han EV features ambient lighting, heat pump air conditioning, upgraded Dynaudio, and steering wheel heating for the flagship model. The entire series also has aluminum alloy suspension as standard. Its front-wheel drive model comes with FSD variable damping suspension as standard.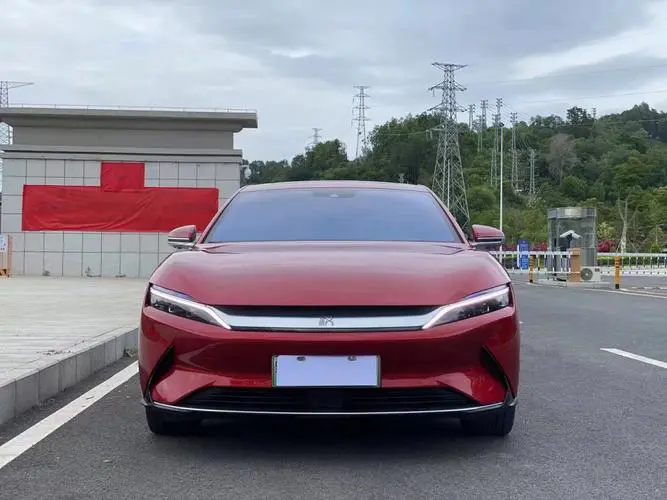 The 2023 Han EV also has a range of intelligent features, including a 5G in-car connection, Apple NFC car key, and new BSD blind spot monitoring functions for the Noble trim level with 605 and 705 km of range. The powertrain options remain unchanged, with both front-wheel drive and four-wheel drive versions available. The front-wheel drive version has a maximum power output of 180 kW, peak torque of 350 Nm, and a 0-to-100 acceleration time is 7.9 seconds.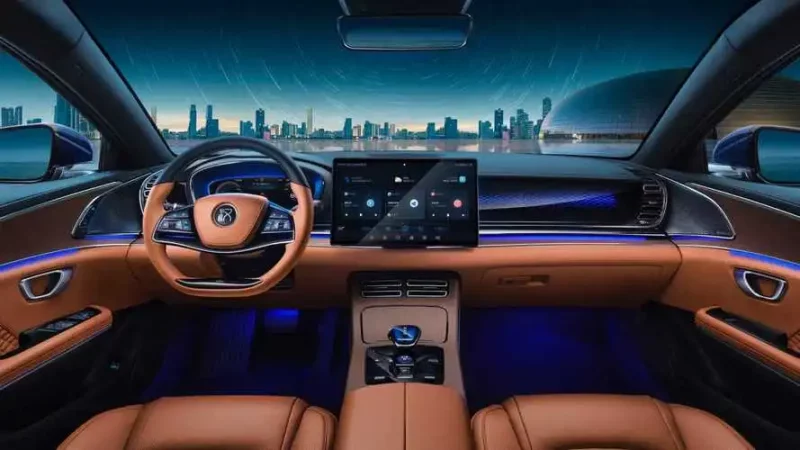 The 2023 Han EV provides three types of options, with ranges of 506 km, 605 km, and 715 km. The combined power output of the 4WD version is 380 kW, the torque is 700 Nm, and the acceleration time of 100 km/h is only 3.9 seconds. The range for the four-wheel drive version is 610 km.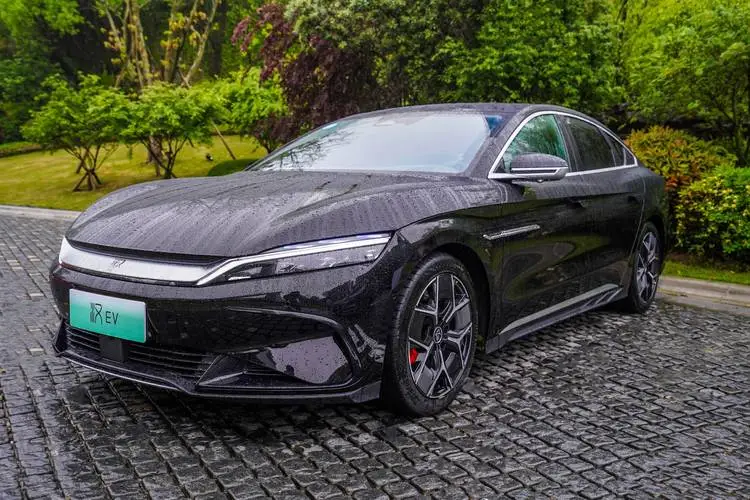 BYD sold 274,016 units of its Han sedan in 2022, an increase of 133% YoY. The EV version of the Han sold 144,665 units, with 1,245 of them being exported, while the PHEV version sold 129,351 units. Moreover, In January and February 2023, BYD sold 23,990 Han cars. Among them, Han EV sold 10,701 units, and the Han PHEV version sold 13,289 units.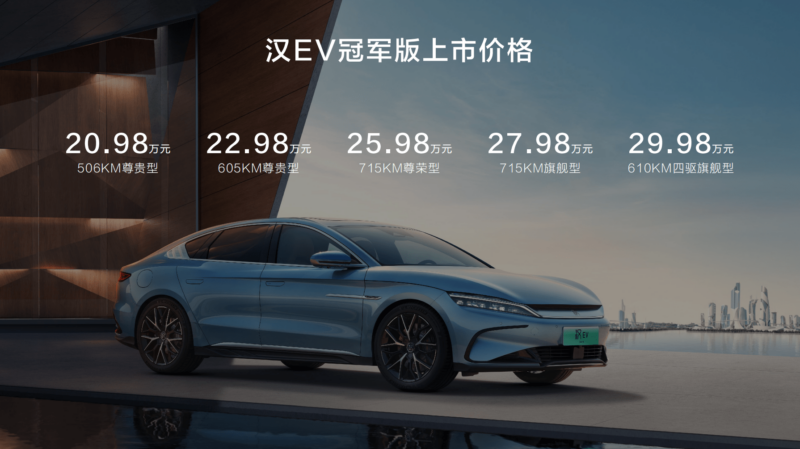 Alongside the 2023 Han EV, also the 2023 Tang DM-i (PHEV) was launched, and the company announced that cars received 8196 pre-orders on the first day. Considering that these two cars were released after 20:00 local time, the first day was actually only 4 hours. The company didn't specify the proportion, but the source from inside the company told CarNewsChina that it was approximately 60:40 for Han, which got around 5 thousand preorders.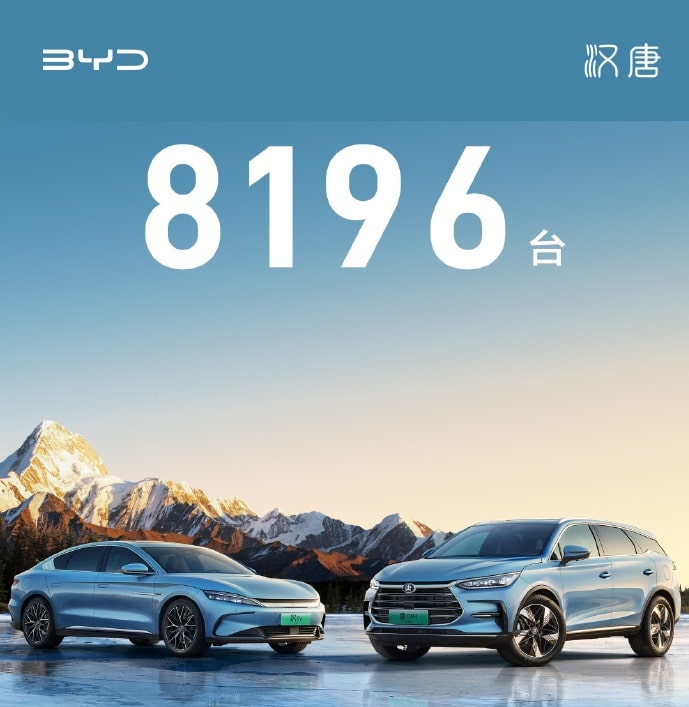 Editor's Comment
The price war in the Chinese market is intensifying. Previously, BYD launched the 2023 Qin PLUS DM-i with a price of 99,800 RMB (14,400 USD), considered an upgrade of the price war at around 100,000 RMB (14,500 USD). In addition to the 2023 Han EV, BYD released the 2023 Tang DM-i SUV with a price of 209,800 RMB (30,400 USD) today. Given BYD's massive market share in China, the release of these models will significantly impact the direction of the price war in the Chinese market.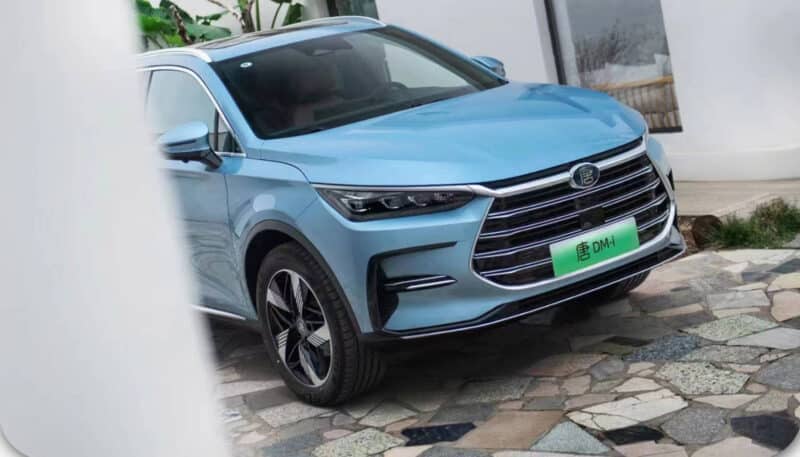 Source: BYD