BYD officially launched its 2023 Qin Plus DM-i Champion Edition in China. Five models were launched with a price range of 99,800 – 145,800 RMB (14,600 – 21,400 USD). This is the first time the price of a DM-i model costs less than 100,000 RMB. The Champion Edition largely maintained the same design as the current model.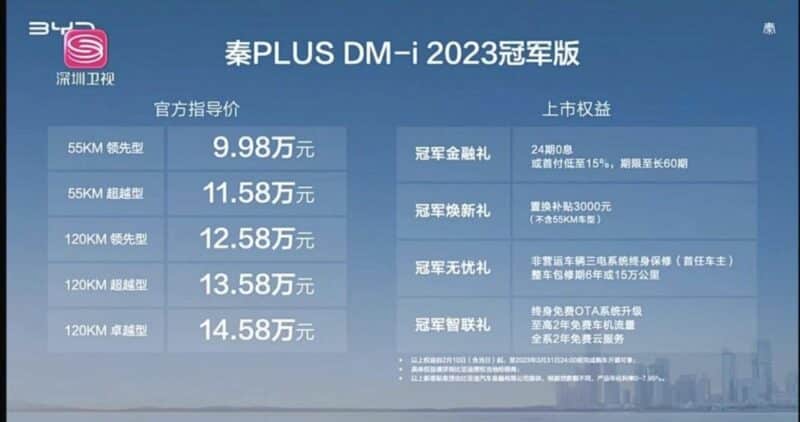 The 2023 Qin Plus DM-i offers two NEDC cruising ranges of 55 km and 120 km. DM-i is a hybrid system BYD developed for its PHEVs, focused on ultra-low fuel consumption. It stands for Dual Motor – Intelligent.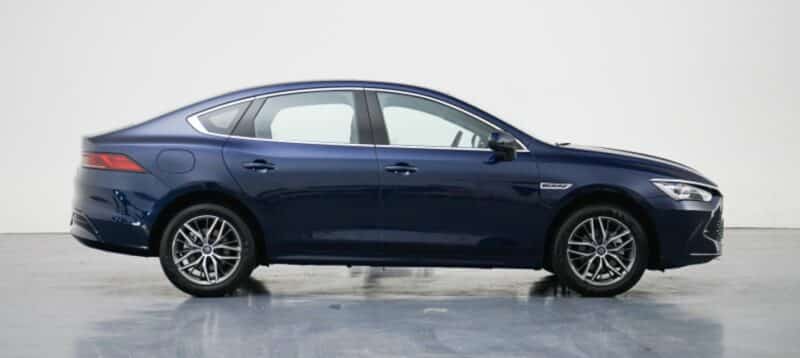 The size of the car is 4765/1837/1495 mm with a 2718 mm wheelbase, which is the same as the current models on sale.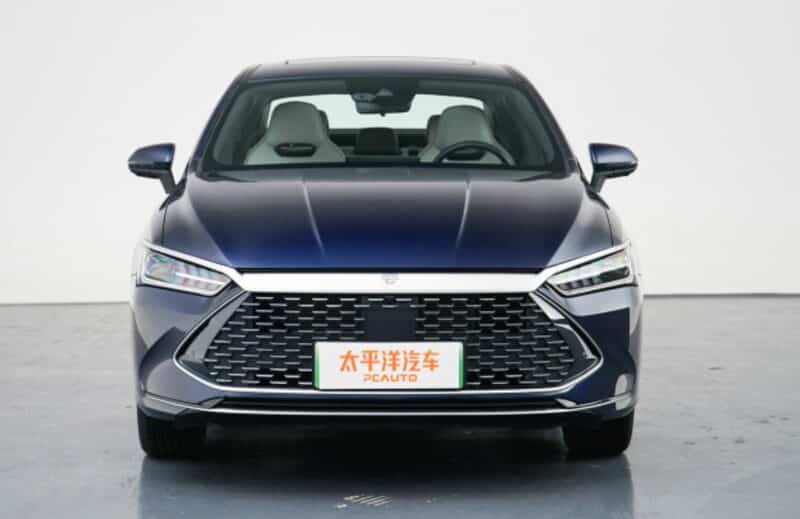 In the front, the large polygonal grille is connected to the slender headlights on both sides by a chrome-plated decorative strip on the top of the grille. The character "Qin" (秦) in the middle of the decorative strip indicates the identity of the car.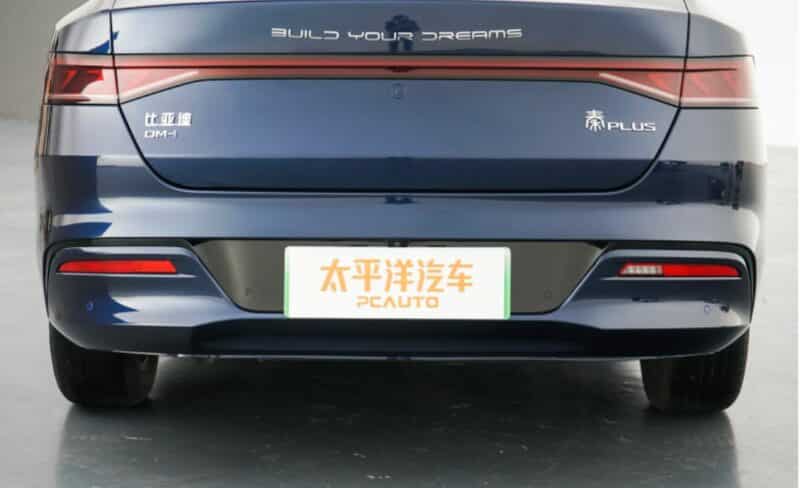 The rear adopts a through-type taillight design, which is highly recognizable in an inverted L shape when lit.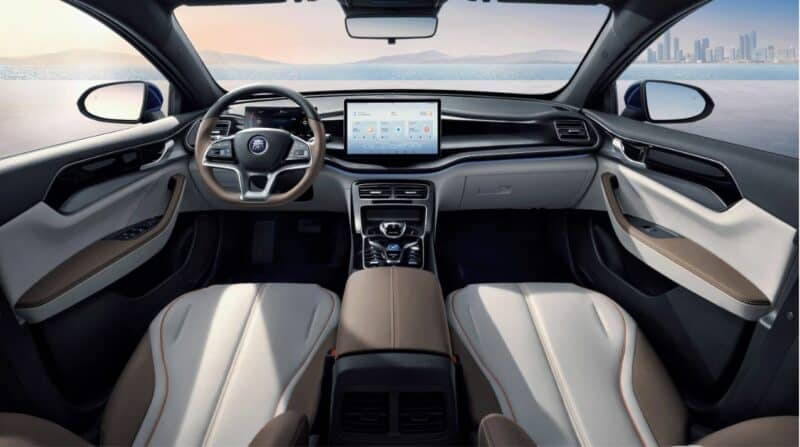 The interior added two new colors: brown and blue. It has an 8.8-inch LCD instrument panel, a 10.1-inch or 12.8-inch central control screen, and a three-spoke flat-bottom steering wheel.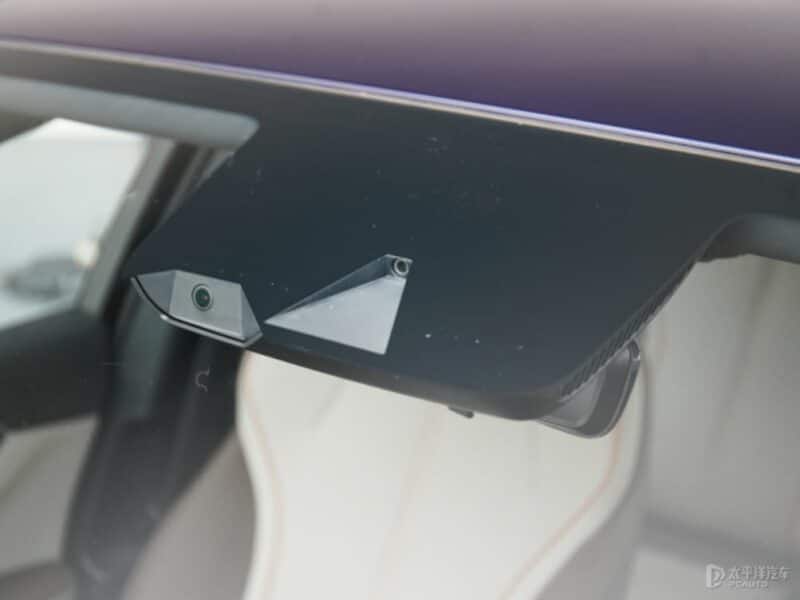 In terms of safety, the car supports adaptive cruise control, lane keeping, lane departure warning, and emergency braking.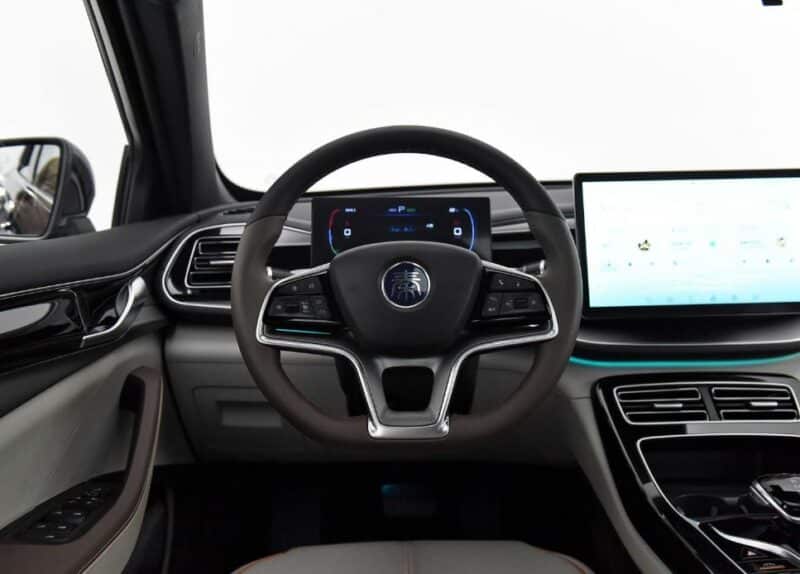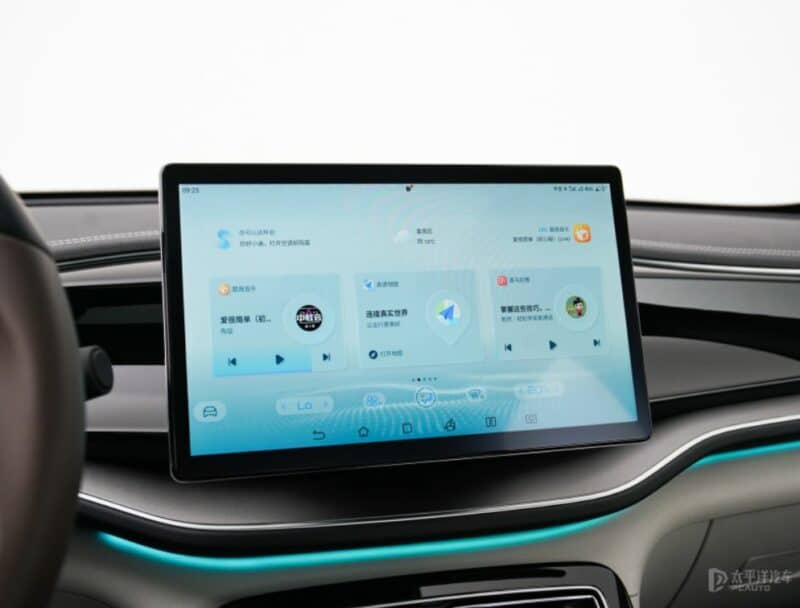 The sound system is supported by 8 speakers. The center console has an armrest area, two cupholders, and a phone slot.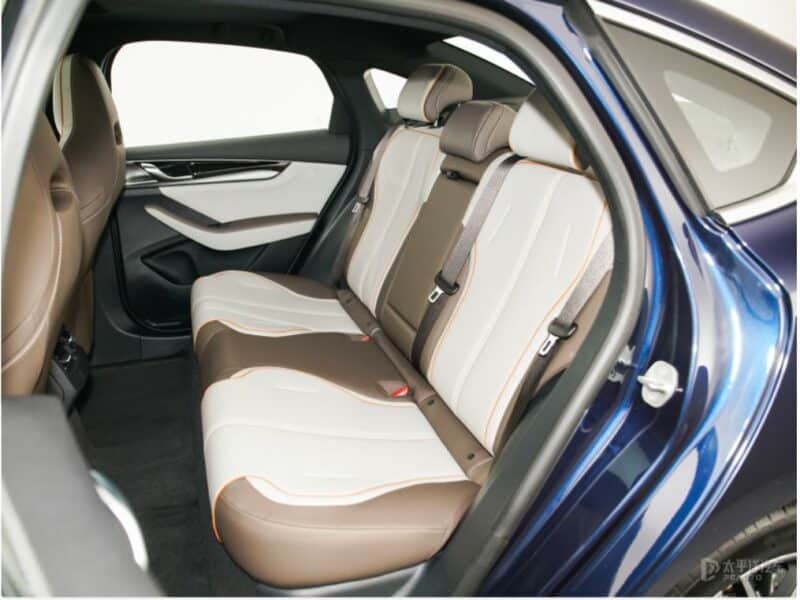 The high-end model supports heated front seats. The car key is changed from the previous two smart keys to one smart key and one NFC (near field communication) key.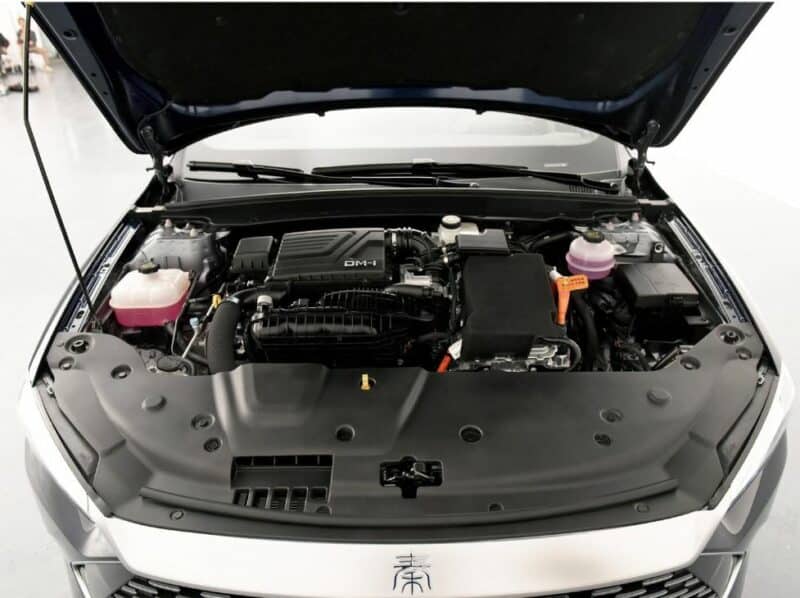 The 2023 Qin Plus DM-i Champion Edition is equipped with a hybrid system consisting of BYD's Blade battery and a 1.5L naturally aspirated engine that outputs 110 hp and 135 Nm with a thermal efficiency of up to 43%. The electric motor outputs 180 hp/316 Nm and 197 hp/325 Nm for 55 km and 120 km NEDC pure electric cruising range versions. The capacities of the two lithium iron phosphate batteries are 8.32kWh and 18.32kWh, respectively. It also offers a comprehensive cruising range of 1245 km. It has a fuel consumption of 3.8L/100km and an 0 to 100 km/h acceleration time of 7.3 seconds.