This is the FAW Bestune Xiaoma (小马) at the Shanghai Auto Show. The car is positioned as a 4-seater mini EV that is similar to the Wuling Hongguang MINI EV. A convertible 2-seater version will also be available. The power info has not been announced yet at this time.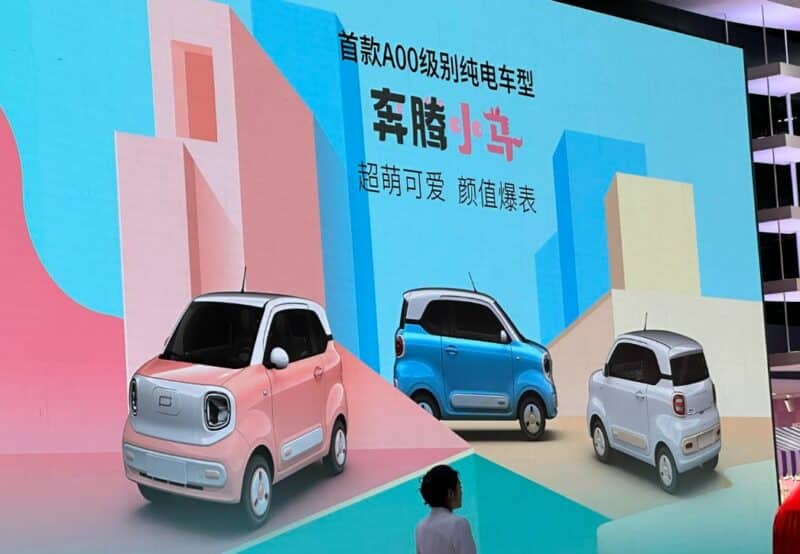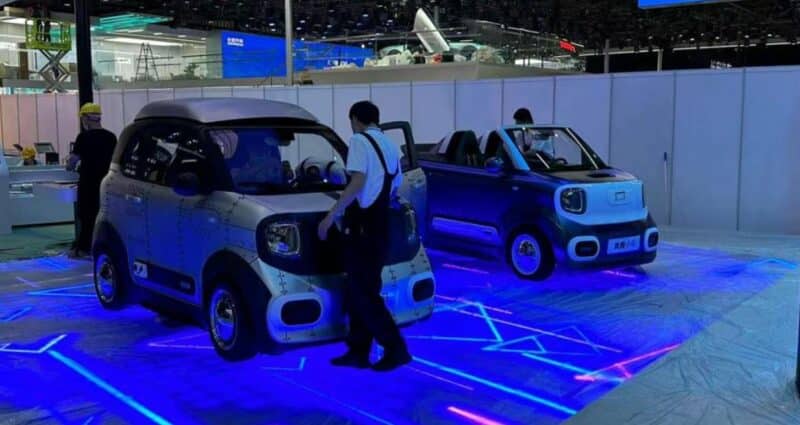 Overall, Bestune Xiaoma has a square box shape, which is a pretty common design for mini EVs. It adopts a two-color body and a suspended roof design, further enhancing its cute view. The closed front face comes with round & quadrangular headlights with white decorations in the lower part.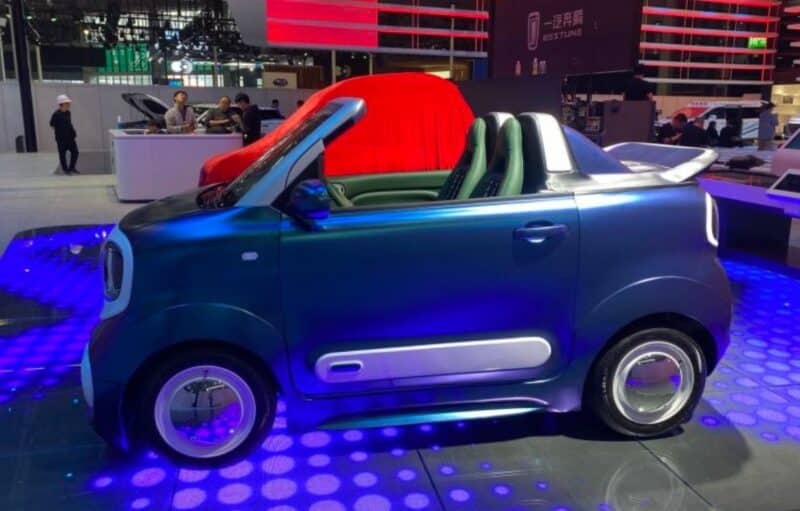 Because it is a soft-top convertible model, its two-color A-pillar and rear roll cage are particularly thick. Additionally, the wheel eyebrows protrude outwards and the wheels run on low-resistance rims. Although its size has not been exposed, it should be pretty close to models such as Wuling Hongguang MINI EV and Geely Panda.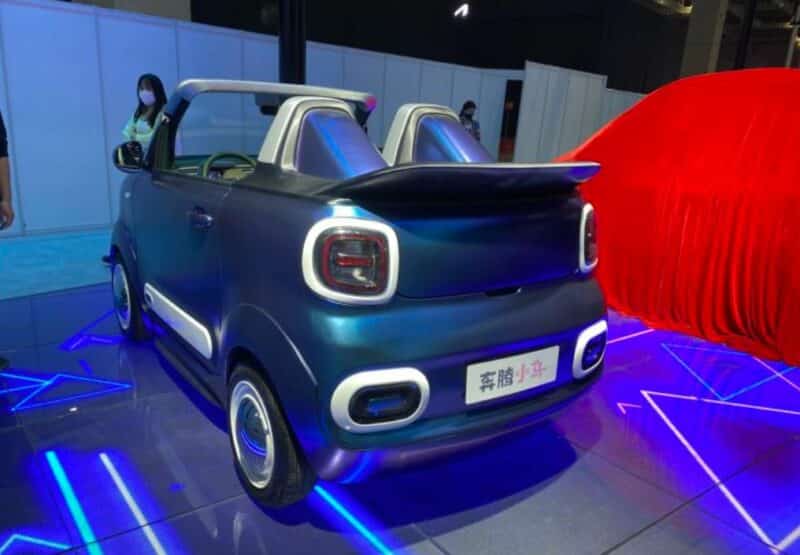 The overall design of the rear echoes that of the front face with round taillights and white decorations.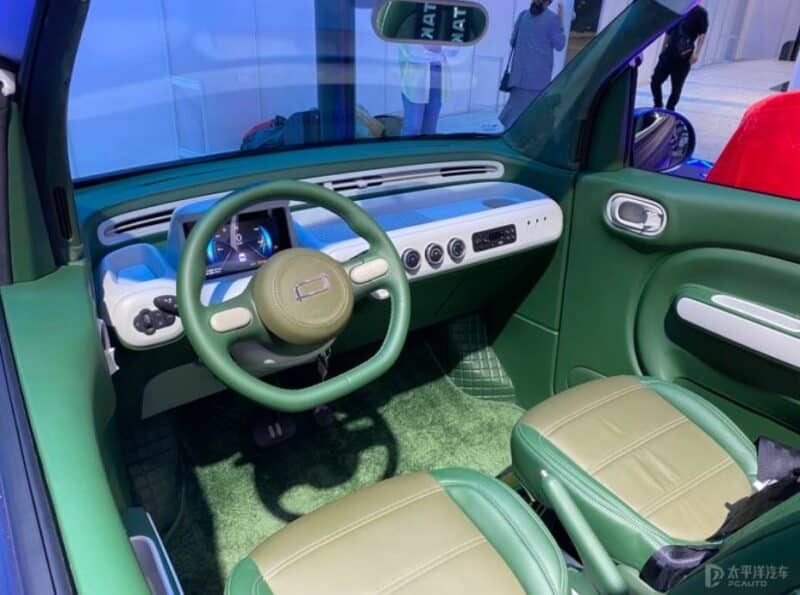 The interior adopts a white and three shades of green color scheme, which gives it a retro vibe. It comes standard with a double-spoke multifunctional steering wheel and an instrument panel. There are some control knobs on the dashboard.
We'll watch closely for more info, stay tuned!