The new BYD Song Plus, also known as the Champion Edition, will be open for pre-sale starting on June 8, available in both DM-i and EV versions. Launch and delivery are set to begin in mid-June, according to the carmaker. The DM-i Champion Edition is expected to have a relatively large increase in its pure electric cruising range.
BYD Song Plus is a crossover SUV. Last year, it came in first on the SUV sales list in China. So far in 2023, the car maintained a steady performance of more than 20,000 units of monthly sales. The new car will offer two new exterior color options.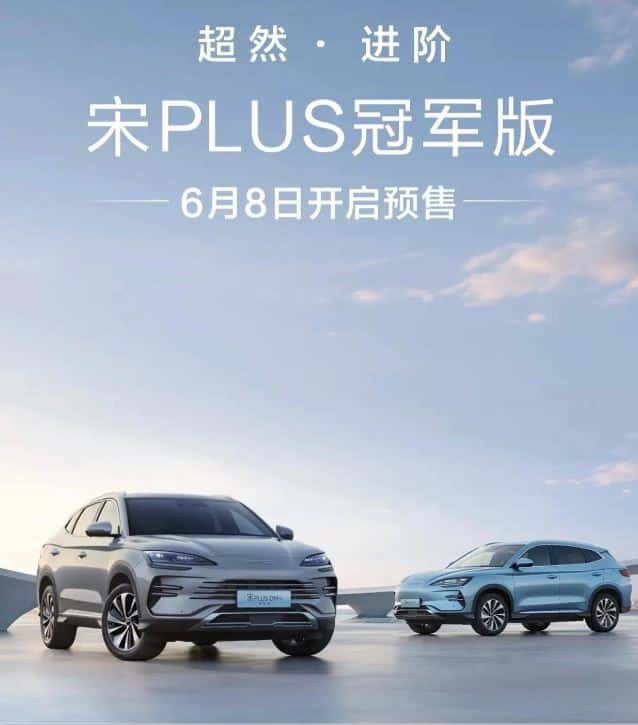 BYD Song Plus EV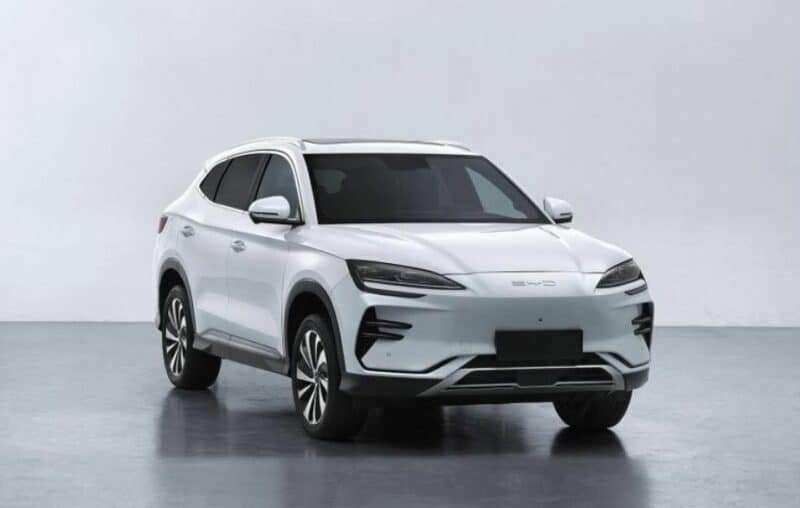 Looking at the new Song Plus EV, it adopts a closed grille design combined with a silver front lip on the bottom, further enhancing the sportiness of the vehicle. The "宋" (Song) hieroglyph is replaced with the "BYD" inscription. The rear has a through-type taillight group that has a split design. The LED strips are superimposed on the top of the taillight group. The size of the car is 4785/1890/1660 mm, and the wheelbase is 2765 mm, which is 80 mm longer and 20 mm lower than the current version with the wheelbase remaining unchanged.
Two electric motor options are available, both supplied by BYD. The motor of the entry-level model has an output of 204 hp and 310 Nm. The second option outputs 218 hp. Furthermore, the new car is expected to be equipped with battery packs of 71 kWh and 87 kWh, with cruising ranges of 520 km and 605 km, respectively.
BYD Song Plus DM-i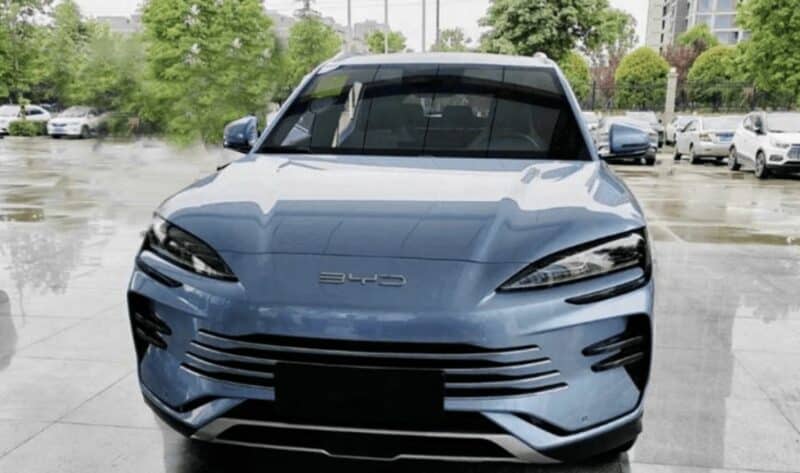 As for the new Song Plus DM-i model, the headlights on both sides became narrower and longer, and "C"-shaped daytime running lights are added. The "宋" (Song) hieroglyph is also replaced with the "BYD" inscription. From the side, the car runs on multi-spoke wheels. In terms of power, the new car has a 1.5L naturally aspirated engine and a motor. The maximum power of the 1.5L engine is 85 kW, and the peak power of the motor is 145 kW. Its top speed is 170 km/h.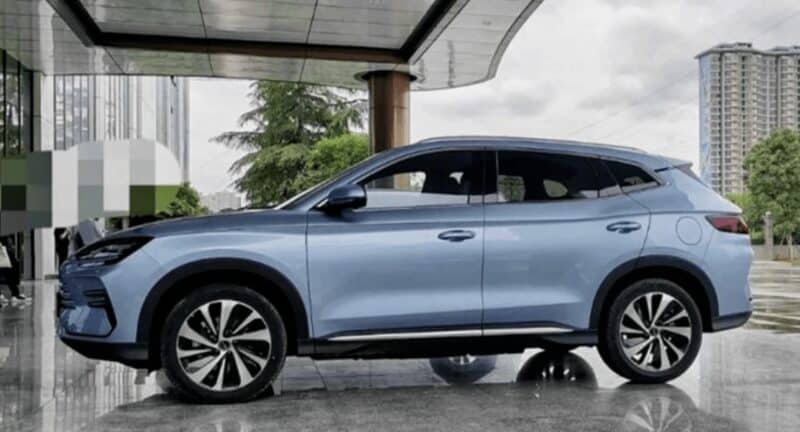 The size of the new car is 4775/1890/1670 mm, and the wheelbase is 2765 mm, which is 7 cm taller and 1 cm lower than the current model.
We'll watch for more information following its launch.
Source: DongCheDi, BYD